Table of contents: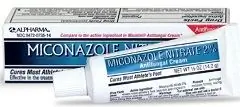 Video: Miconazole - Instructions, Application, Indications
Miconazole
Instructions for use:
1. Pharmacological action
2. Release form
3. Indications for use
4. Contraindications
5. Instructions for use
6. Side effects
7. Storage conditions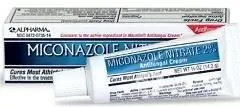 Miconazole is an antifungal and anti-inflammatory synthetic drug widely used in gynecology.
pharmachologic effect
The active ingredient of the drug is miconazole nitrate, it has an antifungal and less pronounced antibacterial effect against:
Trichophyton rubrum;
Epidermophyton floccosum;
Penicillium crustaceum;
Trichophyton mentagrophytes;
Malassezia furfur;
Candida albicans;
Microsporum canis;
Aspergillus niger.
The antibacterial effect is more pronounced against staphylococci and streptococci and less pronounced against Pseudomonas aeruginosa, Escherichia coli, Proteus and others.
When applied topically, Miconazole is practically not absorbed into the systemic circulation.
Release form
Miconazole is available in various dosage forms:
Vaginal suppositories Miconazole ("Ginodactarine") 0.1 g each. 8 or 15 suppositories per pack;
Cream for external use Miconazole, 1 g of cream contains 20 mg of active ingredient. 15 or 30 g in tubes;
Tablets containing 250 mg of miconazole nitrate, 10 pieces per package;
1% solution of Miconazole in ampoules for intravenous administration, 20 ml each, 5 ampoules per package;
Liquid for external use, 1 g of liquid contains 20 mg of miconazole nitrate, 30 g each in an aerosol can;
Gel for oral administration, 1 g of gel contains 20 mg of active ingredient, 40 g each in tubes;
Alcohol solution, 1 ml of solution contains 20 mg of active ingredient, 30 ml each in vials with a brush.
Indications for the use of Miconazole
The type of disease determines the choice of the dosage form of Miconazole for treatment:
For oropharyngeal and intestinal candidiasis, Miconazole is used in the form of tablets;
For skin diseases caused by fungi that are sensitive to the active substance, as well as for secondary infection with gram-positive microorganisms, Miconazole ointment or other dosage forms for external use are used;
For candidiasis of the mucous membrane of the pharyngeal cavity, mouth and gastrointestinal tract, a gel for oral administration is usually prescribed;
For vaginal and vulvovaginal candidiasis, as well as for superinfections caused by gram-positive microorganisms, and for fungal balanitis, Miconazole suppositories are used.
Contraindications
Miconazole, according to the instructions, is contraindicated for use in case of hypersensitivity to the components of the drug, as well as in case of impaired liver function.
It is not recommended to use Miconazole during pregnancy. It is not recommended to apply Miconazole ointment to the breast area during breastfeeding.
Miconazole should not be taken with terfenadine, astemizolomi and cisapride.
Instructions for the use of Miconazole
Method of application, dosage regimen and dosage form of Miconazole are prescribed individually by a doctor depending on the severity and type of the disease.
Miconazole tablets are used for the treatment and prevention of mycoses of the gastrointestinal tract, 4 times a day, 120-240 mg. Children over 2 years of age usually take the same dose, up to three times a day, depending on age. Children under 2 years of age take 60 mg of Miconazole twice a day.
The dose of the drug for intravenous administration depends on the sensitivity of the pathogen to miconazole natrate and the severity of the infection and ranges from 200 mg to 3.6 g per day.
Miconazole ointment is used for fungal skin diseases. The drug is applied in the morning and in the evening in a thin layer and rubbed thoroughly. The duration of treatment is usually two to six weeks, depending on the symptoms of the disease.
When treating onychomycosis, Miconazole ointment is applied in a thin layer to the nail bed twice a day, and then an occlusive dressing is applied. Miconazole treatment according to the instructions is effectively continued until the final formation of the new nail.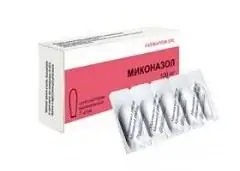 Miconazole gel for oral administration is prescribed for the treatment and prevention of mycoses of the gastrointestinal tract and oral cavity. Usually, half a dosage spoon is prescribed 4 times a day. It is recommended to keep the gel in the mouth for as long as possible and then swallow it. Usually, treatment is continued for at least a week after the symptoms of the disease disappear.
Suppositories Miconazole are used for vaginal mycosis once a day before bedtime. After the symptoms disappear, treatment must be carried out for at least two weeks.
Side effects
According to the instructions, Miconazole, when used systemically, can cause various side effects - nausea, itching, phlebitis, vomiting, skin rash, anaphylactic reactions.
With prolonged treatment, diarrhea may develop, and in some cases - hepatitis.
Miconazole ointment, when applied topically, may cause skin irritation and contact dermatitis.
Storage conditions
The drug is dispensed without a prescription. According to the instructions, Miconazole in any dosage form should be stored in a dark place.
Information about the drug is generalized, provided for informational purposes only and does not replace the official instructions. Self-medication is hazardous to health!
Popular by topic