Table of contents: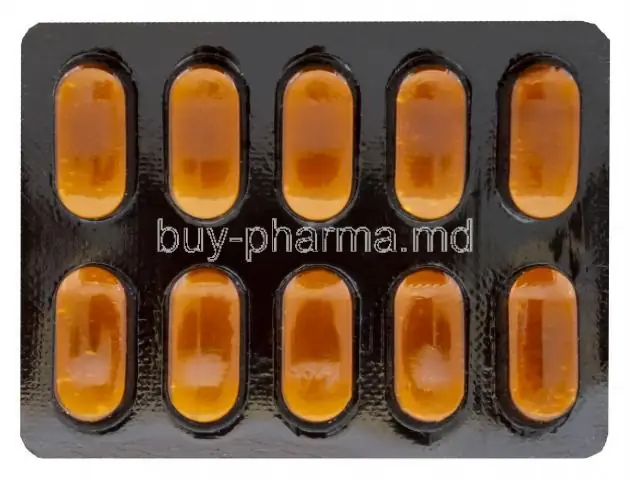 Video: Metrogyl Plus - Instructions For The Use Of The Gel, Price, Reviews, Analogues
Metrogyl Plus
Metrogyl Plus: instructions for use and reviews
1. Release form and composition
2. Pharmacological properties
3. Indications for use
4. Contraindications
5. Method of application and dosage
6. Side effects
7. Overdose
8. Special instructions
9. Application during pregnancy and lactation
10. Drug interactions
11. Analogs
12. Terms and conditions of storage
13. Terms of dispensing from pharmacies
14. Reviews
15. Price in pharmacies
Latin name: Metrogyl Plus
ATX code: G01AF20
Active ingredient: Clotrimazole + Metronidazole (Clotrimazole + Metronidazole)
Manufacturer: Unique Pharmaceutical Laboratories (India)
Description and photo update: 2018-04-07
Prices in pharmacies: from 129 rubles.
Buy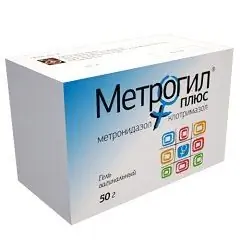 Metrogyl Plus is an antimicrobial, antifungal drug.
Release form and composition
Dosage form Metrogyl Plus - vaginal gel: homogeneous, opalescent, white or almost white (30 or 50 g in a tube, in a cardboard box 1 tube and 1 or 10 applicators).
Composition of 1 g of gel:
active substances: clotrimazole - 20 mg, metronidazole - 10 mg;
auxiliary components: benzyl alcohol, disodium edetate, carbomer-940, methyl parahydroxybenzoate, sodium hydroxide, propyl parahydroxybenzoate, propylene glycol, water.
Pharmacological properties
Pharmacodynamics
Metrogyl Plus is a combined preparation, its action is due to the properties of its constituent components.
Metronidazole is active against protozoa - Giardia lamblia, Entamoeba histolytica, Trichomonas vaginalis, against gram-negative anaerobes - Prevotella spp., Fusobacterium spp., Bacteroides fragilis, Gardnerella vaginalis, Piffcile spp. Clopridcoppus Clodifficus, perfcile spp. …
Clotrimazole has a bactericidal and fungicidal effect. It inhibits the synthesis of ergosterol, which regulates the permeability of the cell walls of microorganisms. Low doses of the drug have a fungistatic effect, high doses have a fungicidal effect.
When using the drug in fungicidal concentrations, it interacts with mitochondrial enzymes and peroxidases, increasing the concentration of hydrogen peroxide to toxic, which leads to the death of fungi.
Clotrimazole is active against a number of fungi, dermatophytes, protozoa, gram-positive bacteria.
Pharmacokinetics
With the introduction of Metrogyl Plus intravaginally, metronidazole is absorbed into the systemic circulation by 56%. Time to reach maximum concentration is 6–12 hours. The substance easily crosses the blood-brain barrier, passes through the placenta, is excreted in breast milk, and also enters various tissues of the body. Plasma protein binding is less than 20%. It is metabolized in the liver, excreted mainly in the urine.
Systemic absorption of clotrimazole with intravaginal use is not more than 3-10%. A high concentration of the substance in the vaginal secretion lasts from 2 to 3 days. Metabolized in the liver.
Indications for use
bacterial vaginosis (confirmed);
candidal vulvitis;
candidal vulvovaginitis;
urogenital trichomoniasis.
Contraindications
liver failure;
leukopenia (including a history);
organic lesions of the central nervous system (including epilepsy);
period of menstruation;
pregnancy (I trimester), lactation period;
increased sensitivity to the components of the drug.
Instructions for the use of Metrogyl Plus: method and dosage
Gel Metrogyl Plus is used intravaginally in the morning and evening. The recommended dose is 5 g (full applicator) 2 times a day. The duration of treatment is 5 days. If necessary, it is possible to repeat the course with an interval of 2 weeks.
Side effects
local reactions: burning, itching, hyperemia of the mucous membrane of the external genital organs; in a sexual partner - a burning sensation or irritation of the penis, frequent urination;
allergic reactions: rash, urticaria;
systemic reactions: headache, dizziness, change in taste, including metallic taste, dry mouth, nausea, vomiting, spastic abdominal pain, loss of appetite, diarrhea, constipation, dark urine staining, leukocytosis, leukopenia.
The occurrence of any side effect is an indication for discontinuation of the drug and immediate medical attention.
Overdose
Cases of drug overdose are not described.
special instructions
Simultaneous treatment of sexual partners is recommended.
During treatment, you should refrain from sexual intercourse.
For vaginitis caused by Trichomonas vaginalis, it is advisable to treat the sexual partner with oral metronidazole. With combined therapy with Metrogyl Plus and metronidazole for oral administration, especially with a repeated course, the peripheral blood picture should be monitored because of the danger of leukopenia.
At the time of using Metrogyl Plus gel, you should refrain from drinking alcohol, since its intake can cause a disulfiram-like reaction.
Avoid getting the drug in the eyes.
The drug may be the cause of Nelson's false positive test.
Application during pregnancy and lactation
According to the instructions, Metrogyl Plus in the II and III trimesters of pregnancy can be used only if the expected benefit to the mother outweighs the possible risk to the fetus.
If it is necessary to use the drug during lactation, breastfeeding should be discontinued.
Drug interactions
non-depolarizing muscle relaxants (vecuronium bromide): joint administration is contraindicated;
indirect anticoagulants: enhances their effect;
lithium preparations: the concentration of lithium in the blood plasma increases;
phenobarbital: accelerates the metabolism of metronidazole;
cimetidine: reduces the metabolism of metronidazole, leading to an increase in its concentration in the blood serum and an increased risk of side effects;
amphotericin B, natamycin, nystatin: reduce the effectiveness of clotrimazole.
The drug causes intolerance to ethanol.
Analogs
There is no information about Metrogyl Plus analogues.
Terms and conditions of storage
Store at a temperature not exceeding 25 ° C. Do not freeze. Keep out of the reach of children.
Shelf life is 3 years.
Terms of dispensing from pharmacies
Dispensed by prescription.
Reviews about Metrogyl Plus
Reviews of Metrogyl Plus on the network are few, but most of them indicate the effectiveness of the drug in the treatment of vaginosis and other genitourinary diseases.
Price for Metrogyl Plus in pharmacies
The approximate price for Metrogyl Plus is 220 rubles per pack containing 50 g of gel and 10 applicators.
Metrogyl Plus: prices in online pharmacies
Drug name
Price
Pharmacy
Metrogyl Plus vaginal gel with applicator 50 g 1 pc.
129 RUB
Buy
Metrogyl Plus vaginal gel with 10 applicators 50 g 1 pc.
198 RUB
Buy
Metrogyl plus vaginal gel 50g tube No. 1
246 r
Buy
Metrogyl plus gel vag. 10mg / g 50g (+10 applicators)
301 RUB
Buy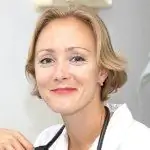 Anna Kozlova Medical journalist About the author
Education: Rostov State Medical University, specialty "General Medicine".
Information about the drug is generalized, provided for informational purposes only and does not replace the official instructions. Self-medication is hazardous to health!
Popular by topic