Table of contents: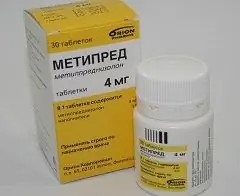 Video: Metipred - Instructions For Use, Indications, Doses, Analogues
Metipred
Instructions for use:
1. Release form and composition
2. Indications for use
3. Contraindications
4. Method of application and dosage
5. Side effects
6. Special instructions
7. Drug interactions
8. Analogs
9. Terms and conditions of storage
10. Terms of dispensing from pharmacies
Prices in online pharmacies:
from 163 rub.
Buy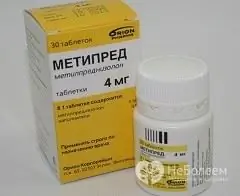 Metipred is a drug that has anti-inflammatory and immunosuppressive effects.
Release form and composition
Metipred is available in two dosage forms:
Tablets: from white to almost white, flat, round, with a beveled edge and a dividing line across one side; 16 mg tablets - on the side with a line the code "ORN 346" is applied (30, 100 pcs. in vials or containers, 1 vial or container in a cardboard box);
Lyophilisate for preparing a solution for intravenous and intramuscular administration: white or slightly yellowish hygroscopic lyophilized powder; the attached solvent is a colorless transparent liquid (250 mg in vials, 1 vial in a cardboard box; included - solvent (water for injection) in ampoules of 4 ml).
The composition of 1 tablet includes:
Active ingredient: methylprednisolone - 4 or 16 mg;
Auxiliary components: corn starch, lactose monohydrate, magnesium stearate, talc, gelatin, purified water.
The composition of 1 bottle with lyophilisate includes:
Active ingredient: methylprednisolone - 250 mg (in the form of sodium succinate);
Auxiliary component: sodium hydroxide.
Indications for use
Tablets:
Inflammatory diseases of the joints (acute and chronic): ankylosing spondylitis, juvenile arthritis, bursitis, arthritis (psoriatic, gouty), osteoarthritis (including post-traumatic), humeral periarthritis, polyarthritis (including senile), nonspecific tendosynovitis, synovitis and epiclondylitis in adults;
Systemic connective tissue diseases: scleroderma, systemic lupus erythematosus, dermatomyositis, periarteritis nodosa, rheumatoid arthritis;
Rheumatic carditis, acute rheumatism, chorea minor;
Status asthmaticus, bronchial asthma;
Skin diseases: pemphigus, eczema, psoriasis, atopic dermatitis, exfoliative dermatitis, bullous herpetiformis dermatitis, contact dermatitis (with a large area of damage), seborrheic dermatitis, toxidermia, Lyell's and Stevens-Johnson's syndrome;
Allergic diseases (chronic and acute), including allergic reactions to certain foods and drugs, serum sickness, urticaria, allergic rhinitis, drug exanthema, Quincke's edema, hay fever;
Cerebral edema (including those associated with surgery or radiation therapy, head trauma, or occurring against the background of brain tumors) after preliminary injection of GCS (including Metypred in the form of a solution for intravenous and intramuscular administration);
Diseases of the eyes of an allergic and inflammatory nature: allergic forms of conjunctivitis, sympathetic ophthalmia, optic neuritis, severe sluggish posterior and anterior uveitis;
Adrenal insufficiency (primary or secondary), including conditions after removal of the adrenal glands;
Nephrotic syndrome;
Congenital adrenal hyperplasia;
Kidney diseases of autoimmune origin, including acute glomerulonephritis;
Subacute thyroiditis;
Diseases of the hematopoietic system and blood: myelo- and lymphoid leukemias, agranulocytosis, thrombocytopenic purpura, panmyelopathy, secondary thrombocytopenia in adults, autoimmune hemolytic anemia, lymphogranulomatosis, erythrocytic anemia (erythroblastroidism) (v
Pulmonary tuberculosis, tuberculous meningitis, aspiration pneumonia (simultaneously with specific chemotherapy);
Interstitial lung diseases: pulmonary fibrosis, acute alveolitis, stage II-III sarcoidosis;
Lung cancer (simultaneously with the use of cytostatics);
Beryllium disease, Leffler's syndrome (if other methods of treatment are ineffective);
Crohn's disease, ulcerative colitis, local enteritis;
Multiple sclerosis;
Hypoglycemic conditions;
Hepatitis;
Multiple myeloma;
Hypercalcemia associated with cancer, vomiting and nausea associated with cytostatic therapy;
Transplant rejection reactions during organ transplantation (as a prophylactic agent).
Lyophilisate for preparation of injection solution:
Emergency treatment for conditions requiring a rapid increase in the concentration of the active substance in the body.
Shock conditions (toxic, traumatic, burn, surgical, cardiogenic shock) in cases of ineffectiveness of plasma-substituting and vasoconstrictor drugs and other symptomatic therapy;
Blood transfusion shock, allergic reactions (in acute severe forms), anaphylactoid reactions, anaphylactic shock;
Cerebral edema (including those associated with surgery, radiation therapy, head trauma, or associated with a brain tumor);
Hepatic coma, acute hepatitis;
Bronchial asthma (in severe form), status asthmaticus;
Acute adrenal insufficiency;
Rheumatoid arthritis, systemic lupus erythematosus;
Thyrotoxic crisis;
Poisoning with cauterizing fluids (to reduce inflammation and prevent scarring).
Contraindications
Hypersensitivity to the components of Metypred is the only contraindication for short-term therapy for health reasons.
In children during the growth period, the drug should be used only under the close supervision of a doctor and according to absolute indications.
Metipred should be prescribed with caution in the presence of the following diseases and / or conditions:
Diseases of the gastrointestinal tract: esophagitis, gastric ulcer and duodenal ulcer, peptic ulcer (acute or latent), gastritis, recently created intestinal anastomosis, diverticulitis, ulcerative colitis (in the presence of a threat of perforation or abscess formation);
Diseases of the endocrine system: diabetes mellitus, hypothyroidism, obesity (III-IV degree), thyrotoxicosis, Itsenko-Kyshing's disease;
Infectious and parasitic diseases of a viral, bacterial or fungal nature (currently or recently transferred, including contact with patients): chickenpox, herpes simplex, viremic phase of herpes zoster, measles, amebiasis, systemic mycosis, strongyloidosis; latent and active tuberculosis (in severe infectious diseases, the use is permissible only against the background of specific treatment);
Pre- and post-vaccination period (2 months before and 14 days after vaccination), lymphadenitis after BCG vaccination, immunodeficiency states (including AIDS or HIV infection);
Diseases of the cardiovascular system, arterial hypertension, severe chronic heart failure, hyperlipidemia;
Hypoalbuminemia and conditions predisposing to its development;
Nephrourolithiasis, severe chronic hepatic and / or renal failure;
Systemic osteoporosis, acute psychosis, myasthenia gravis, poliomyelitis (except for the form of bulbar encephalitis), glaucoma (open and closed angle);
Pregnancy.
During pregnancy (especially in the first trimester), Metypred can be used only for health reasons; during lactation, breastfeeding should be interrupted.
Method of administration and dosage
The dose of Metypred and the duration of therapy are set individually by the doctor based on the indications and the severity of the course of the disease.
Tablets:
Metypred is taken orally with a small amount of liquid, preferably during or immediately after a meal. The daily dose is taken once; double daily dose - every other day, taking into account the circadian rhythm of endogenous secretion of glucocorticosteroids between 6 and 8 am (the high daily dose is divided into 2-4 doses, while the larger dose is recommended to be taken in the morning).
Depending on the nature of the disease, the initial daily dose of the drug can vary between 4-48 mg. For less severe conditions, lower doses are usually sufficient, although higher doses may be required in some cases.
In high daily doses, Metypred is usually prescribed for the treatment of the following diseases:
Organ transplant: up to 7 mg / kg;
Cerebral edema: 200-1000 mg;
Multiple sclerosis: 200 mg
If a satisfactory clinical effect is not obtained after a sufficient period of time, Metypred should be canceled and another type of therapy should be prescribed.
The daily dose for children is calculated taking into account the body surface or weight (in 3 divided doses):
Adrenal insufficiency: 3.33 mg / m² or 0.18 mg / kg;
Other indications: 12.5-50 mg / m² or 0.42-1.67 mg / kg.
After prolonged therapy, the daily dose must be reduced gradually (treatment cannot be stopped abruptly).
Lyophilisate for the preparation of an injection solution:
Metipred is administered intramuscularly or as a slow intravenous jet injection or intravenous infusion.
To prepare the solution, immediately before use, the solvent is added to the vial with the lyophilisate. The prepared solution contains 62.5 mg / ml methylprednisolone.
In life-threatening conditions, 30 mg / kg Metypred is administered intravenously for at least 30 minutes (as an additional therapy). The introduction of the same dose can be repeated for 48 hours every 4-6 hours.
During pulse therapy in the treatment of diseases in which glucocorticosteroids are effective, exacerbations of diseases and / or ineffectiveness of standard methods of treatment, Metypred is prescribed as follows (intravenously):
Rheumatic diseases: 1-4 days at 1000 mg per day or 6 months at 1000 mg per month;
Multiple sclerosis: 3 or 5 days, 1000 mg per day;
Systemic lupus erythematosus: 3 days, 1000 mg per day;
Edematous conditions (for example, lupus nephritis, glomerulonephritis): 4 days at 30 mg / kg every other day or 3, 5 or 7 days at 1000 mg per day.
The above doses should be administered for at least 30 minutes. If no improvement has been achieved within 7 days of therapy, or if the patient's condition requires it, the administration can be repeated.
In the terminal stages of oncological diseases, to improve the quality of life, 125 mg daily is administered intravenously daily for 2 months.
During chemotherapy, characterized by moderate or insignificant emetic effects, 250 mg of Metypred is injected intravenously for at least 5 minutes. The drug is used 1 hour before the administration of the chemotherapeutic drug, at the beginning of the chemotherapy and after its completion. With a pronounced emetic effect accompanying chemotherapy, 250 mg is injected intravenously for at least 5 minutes simultaneously with the corresponding doses of butyrophenone or metoclopramide 1 hour before the administration of the chemotherapy drug, then 250 mg at the beginning of chemotherapy and after its end.
The initial dose for other indications, depending on the nature of the disease, is 10-500 mg (intravenously). For short courses in severe acute conditions, higher doses may be required. An initial dose of up to 250 mg should be administered over a period of at least 5 minutes, higher doses should be administered for at least 30 minutes. The following doses can be administered intravenously or intramuscularly, the duration of the intervals between injections is determined by the patient's response to treatment and his clinical condition.
Children are prescribed lower doses (but not less than 0.5 mg / kg per day), however, first of all, when choosing a dose, it is important to take into account not the body weight and age of the patient, but the severity of the condition and the response to therapy.
Side effects
The severity and frequency of side effects are determined by the duration of therapy, the size of the dose and the ability to observe the circadian rhythm of using Metipred.
During the period of treatment, the following disorders may occur:
Cardiovascular system: arrhythmias, bradycardia (up to cardiac arrest); with a predisposition - an increase or development of the severity of heart failure, changes in the ECG characteristic of hypokalemia, hypercoagulation, increased blood pressure, thrombosis; with myocardial infarction (acute and subacute) - slowing down the formation of scar tissue, the spread of foci of necrosis (can cause rupture of the heart muscle);
Digestive system: gastrointestinal bleeding, erosive esophagitis, nausea, pancreatitis, vomiting, steroid stomach and duodenal ulcer, impaired appetite, perforation of the walls of the gastrointestinal tract, indigestion, hiccups, flatulence; rarely - an increase in the activity of alkaline phosphatase and hepatic transaminases;
Central and peripheral nervous system: euphoria, manic-depressive psychosis, delirium, disorientation, hallucinations, convulsions, depression, paranoia, increased intracranial pressure, anxiety, nervousness, dizziness, insomnia, pseudotumor of the cerebellum, vertigo, headache;
Musculoskeletal system: premature closure of epiphyseal growth zones (slowing down the processes of ossification and growth in children), rupture of muscle tendons, osteoporosis, steroid myopathy, decrease in muscle mass;
Endocrine system: suppression of adrenal function, steroid diabetes mellitus, decreased glucose tolerance, manifestation of latent diabetes mellitus, Itsenko-Cushing syndrome (in the form of a moon-shaped face, increased blood pressure, pituitary obesity, hirsutism, amenorrhea, dysmenorrhea, muscularis); in children - delayed sexual development;
Metabolism: hypocalcemia, increased calcium excretion, increased body weight, negative nitrogen balance, increased sweating; due to the mineralocorticoid activity of the drug - hypernatremia, sodium and fluid retention, hypokalemic syndrome (in the form of arrhythmia, hypokalemia, myalgia or muscle spasm, unusual fatigue and weakness);
Sensory organs: a tendency to develop secondary fungal, bacterial or viral infections of the eyes, posterior subcapsular cataract, increased intraocular pressure, exophthalmos, trophic changes in the cornea, sudden loss of vision (when the solution is injected in the neck, head, scalp, nasal concha, crystals may be deposited Metipred in the vessels of the eye);
Allergic reactions: skin rash, anaphylactic shock, itching, local allergic reactions;
Dermatological reactions: thinning of the skin, delayed wound healing, ecchymosis, petechiae, hypo- or hyperpigmentation, striae, steroid acne, increased risk of candidiasis and pyoderma;
Local reactions with intravenous or intramuscular injection: infection of the injection site, numbness, burning, tingling, pain at the injection site; rarely - scarring at the injection site, necrosis of surrounding tissues, atrophy of subcutaneous tissue and skin with intramuscular injection (it is especially dangerous to inject the drug into the deltoid muscle);
Others: exacerbation or development of infections (vaccination and co-administered immunosuppressants contribute to the appearance of this disorder), "hot flushes" of blood to the head, withdrawal syndrome, leukocyturia.
special instructions
During the use of Metypred (especially long-term), it is necessary to undergo observation by an ophthalmologist, to control blood pressure, the state of water and electrolyte balance, as well as a picture of peripheral blood and blood glucose concentration.
To reduce side effects, you can use antacids, as well as increase the intake of potassium (diet, potassium supplementation). Food should be rich in vitamins, proteins, with restriction of carbohydrates, fats and table salt.
Drug interactions
With the simultaneous use of Metypred with some drugs, the following effects may occur:
Ethanol and non-steroidal anti-inflammatory drugs: increased risk of erosive and ulcerative lesions in the gastrointestinal tract and the development of bleeding;
Hepatic microsomal enzymes: a decrease in the concentration of metipred and an increase in the metabolic rate;
Anticoagulants and thrombolytics: increased risk of bleeding from ulcers in the gastrointestinal tract;
Cardiac glycosides: deterioration of their tolerance and an increase in the likelihood of developing ventricular premature beats;
Insulin and oral hypoglycemic drugs, antihypertensive drugs: decrease in their effectiveness;
Diuretics (especially thiazide-like and carbonic anhydrase inhibitors), amphotericin B: increased excretion of potassium from the body and increased risk of heart failure; "Loop" diuretics and carbonic anhydrase inhibitors - increase the risk of osteoporosis;
Vitamin D: reducing its effect on intestinal calcium absorption;
Acetylsalicylic acid: acceleration of its excretion and decrease in blood concentration;
Sodium-containing drugs: development of edema and increased blood pressure;
Nitrates, m-anticholinergics: increased intraocular pressure;
Indirect anticoagulants: weakening (less often strengthening) of their action (dose adjustment is necessary);
Praziquantel: lowering its concentration;
Paracetamol: increased risk of developing hepatotoxicity;
Indomethacin: increased risk of side effects of methylprednisolone;
Growth hormone: a decrease in its effectiveness;
Isoniazid and mexiletine: an increase in their metabolism.
Analogs
Analogues of Metipred are: Ivepred, Medrol, Solu-Medrol, Methylprednisolone Sopharma, Lemod.
Terms and conditions of storage
Keep out of reach of children at a temperature of 15-25 ° C.
The shelf life is 5 years.
The reconstituted solution should be stored at 2-8 ° C in the refrigerator for 24 hours.
Terms of dispensing from pharmacies
Dispensed by prescription.
Metipred: prices in online pharmacies
Drug name
Price
Pharmacy
Metipred 4 mg tablets 30 pcs.
163 r
Buy
Metipred tablets 4mg 30 pcs.
167 r
Buy
Metipred Orion 250 mg lyophilisate for the preparation of a solution for intravenous and intramuscular administration 1 pc.
RUB 319
Buy
Information about the drug is generalized, provided for informational purposes only and does not replace the official instructions. Self-medication is hazardous to health!
Recommended: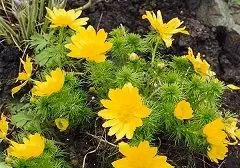 Adonis is a herbaceous plant from the genus of buttercups. The pharmaceutical industry produces on the basis of adonis tincture and tablets of Adonizid, which are prescribed for cardiac neurosis, vegetative vascular dystonia, etc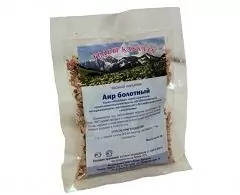 Calamus marsh has a beneficial effect on digestion and reduces gas formation in the intestines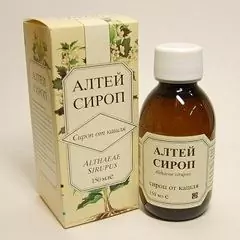 Marshmallow is a medicinal plant with expectorant and anti-inflammatory properties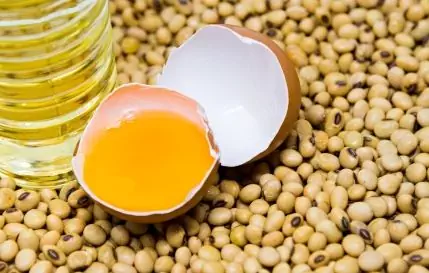 Vitamin B5 is a water-soluble vitamin (aka calcium pantothenate or pantothenic acid). Takes part in the metabolism of amino acids, fats and carbohydrates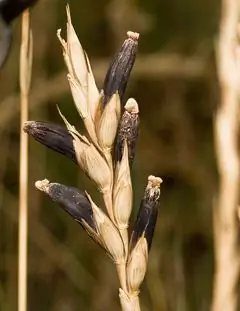 Ergot is a parasitic fungus of the ergot family found on some cereals, most often on ears of wheat and rye. In official medicine, drugs made from ergot alkaloids are used to treat nervous disorders, migraines, and uterine bleeding. In folk medicine, ergot is used for headaches, migraines, mental disorders, and also as a vasodilator in the treatment of hypertension