Table of contents: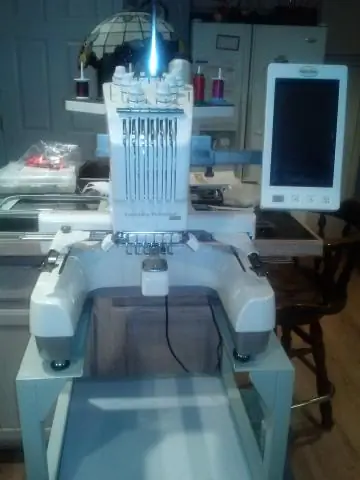 Video: Mataren Plus - Instructions For Use, Price, Indications, Reviews
Mataren plus
Mataren plus: instructions for use and reviews
1. Release form and composition
2. Pharmacological properties
3. Indications for use
4. Contraindications
5. Method of application and dosage
6. Side effects
7. Overdose
8. Special instructions
9. Application during pregnancy and lactation
10. Use in childhood
11. In case of impaired renal function
12. For violations of liver function
13. Drug interactions
14. Analogs
15. Terms and conditions of storage
16. Terms of dispensing from pharmacies
17. Reviews
18. Price in pharmacies
Latin name: Mataren plus
ATX code: M02AX10
Active ingredient: meloxicam and paprika (meloxicam and capsici annui tinctura)
Manufacturer: NIZHFARM, JSC (Russia)
Description and photo updated: 20.11.2018
Prices in pharmacies: from 214 rubles.
Buy
Mataren plus is an external non-steroidal anti-inflammatory drug (NSAID).
Release form and composition
Dosage form Mataren plus - cream for external use: from dark yellow to light yellow, with a possible reddish-brownish tint (in aluminum / laminated tubes of 20, 30, 40, 50 or 100 g; in a cardboard box 1 tube) …
Composition for 1 g of cream:
active substances: meloxicam - 0.03 g; tincture of paprika fruits (paprika tincture) - 0.1 g;
auxiliary components: imidazolidinyl urea (Germall) - 0.003 g; sodium hydroxide - 0.000 6 g; carbomer (carbopol) - 0.003 g; poloxamer (emuxol-268) - 0.005 g; glycerol (distilled glycerin) - 0.025 g; emulsion wax - 0.007 5 g; distilled monoglycerides (Dimodan HP) - up to 0.02 g; stearic acid (stearic acid 50) - up to 0.02 g; propylene glycol - 0.025 g; liquid paraffin (medical vaseline oil) - 0.05 g; lavender oil (essential lavender oil) - 0.002 5 g; coriander oil (coriander essential oil) - 0.002 5 g; chloroform - 0.002 5 g; purified water - up to 1 g.
Pharmacological properties
Pharmacodynamics
Mataren Plus has a decongestant, analgesic, anti-inflammatory, distracting and warming effect at the site of application. The cream promotes the development of local hyperemia and hyperthermia of the skin, reduces pain in the joints (including the joints of the spine) and muscles at rest and during movement, increases the range of motion of the joints in the area of application, and also reduces their swelling and morning stiffness.
Actions of Mataren Plus, due to its constituent components:
meloxicam: is a selective inhibitor of cyclooxygenase 2, disrupting the metabolism of arachidonic acid, reduces the amount of prostaglandins that cause pain and inflammation in the focus of the disease;
capsaicin (contained in paprika tincture): has an irritating effect on sensitive receptors in the skin, causing a local analgesic effect and improving blood circulation in both the skin and subcutaneous tissue. Improved local blood flow is accompanied by an increase in blood circulation in the underlying tissues, as a result of which the inflammation substrate is more intensively removed from the pathological focus.
Capsaicin and meloxicam, when combined, due to the synergistic effect, significantly exceed the individual effect of each of the substances separately. The optimal combination of the components of the drug enhances the anti-inflammatory and analgesic effect of Matarena Plus.
Indications for use
rheumatic lesions of soft tissues;
degenerative and inflammatory diseases of the musculoskeletal system;
soreness of joints and muscles caused by heavy physical exertion;
post-traumatic pain syndrome, including muscle ruptures without violating the integrity of the skin, stretching of tendons, muscles and ligaments, dislocations, traumatic bruises;
pain syndrome as a result of radiculitis, arthralgia, myalgia, neuralgia, sciatica, lumbago, tendonitis, bursitis (for relief).
Contraindications
Absolute:
inflammatory skin pathologies and a violation of the integrity of the skin in the alleged places of application of the drug;
age under 12;
pregnancy;
lactation period;
individual intolerance to the components contained in the preparation.
Relative (diseases / conditions in the presence of which the appointment of Mataren plus requires caution):
impaired renal / liver function;
severe diseases of the gastrointestinal tract (peptic ulcer of the stomach and duodenum in the acute phase);
severe pathology of the blood system;
applying the cream for more than 10 days;
combined therapy with other non-steroidal anti-inflammatory drugs;
age from 12 to 18 years.
Instructions for the use of Mataren plus: method and dosage
The cream is applied externally: a strip of product 1–5 cm long is applied and lightly rubbed into the skin 1–3 times a day.
Depending on the area of application and the patient's response to the drug, the amount of cream used and the frequency of its application may vary. A dry, warming bandage may be applied to the cream-treated skin area to enhance the effect of the drug.
Side effects
During the period of application of Mataren plus, according to indications, peeling of the skin, the development of hyperemia, skin allergic reactions (itching, rash) are possible.
Overdose
There are no data on Mataren plus overdose.
special instructions
It is important not to allow the cream to come into contact with mucous membranes, damaged skin surface and eyes.
If the drug gets into these areas, it is removed with a cotton swab soaked in vegetable oil or petroleum jelly.
After applying the product, wash your hands thoroughly.
Application during pregnancy and lactation
Mataren plus is contraindicated for use during pregnancy and lactation.
Pediatric use
The drug is contraindicated in children under 12 years of age; it is prescribed with caution to children from 12 to 18 years old.
With impaired renal function
According to the instructions, Mataren plus is used with caution in case of impaired renal function.
For violations of liver function
Mataren plus, according to indications, should be used with caution in case of concomitant liver dysfunction.
Drug interactions
There are no data on the interaction of Matarena plus with other drugs.
Analogs
Analogues of Mataren plus are Menovazin, Apizartron, Finalgon, Nayatoks, Dolobene, Fast Relief, Dimethylsulfoxide, Formic alcohol, Alcohol Camphor.
Terms and conditions of storage
Store in a place protected from children at temperatures up to 25 ° C.
Shelf life is 2 years.
Terms of dispensing from pharmacies
Dispensed by prescription.
Reviews about Matarene plus
According to reviews, Mataren plus is an effective drug for external use that relieves joint and muscle pain. Among the merits, athletes note its noticeable warming effect, which is especially important in sprains and injuries, and elderly patients - an increase in the range of motion in the joints, achieved due to relief of stiffness and pain.
The use of the drug as part of the complex treatment of osteochondrosis and radiculitis in the shortest possible time restores working capacity, reduces inflammation, muscle spasms and the severity of pain.
Price for Mataren plus in pharmacies
The approximate price of Matarena plus, cream (30 g in a package) - 287 rubles.
Mataren plus: prices in online pharmacies
Drug name
Price
Pharmacy
Mataren plus cream for external use 30 g 1 pc.
214 r
Buy
Mataren plus cream for external use 50 g 1 pc.
RUB 350
Buy
Mataren Plus cream for outside. approx. tube 50g
413 r
Buy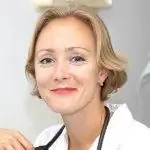 Anna Kozlova Medical journalist About the author
Education: Rostov State Medical University, specialty "General Medicine".
Information about the drug is generalized, provided for informational purposes only and does not replace the official instructions. Self-medication is hazardous to health!
Recommended: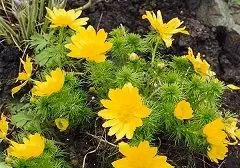 Adonis is a herbaceous plant from the genus of buttercups. The pharmaceutical industry produces on the basis of adonis tincture and tablets of Adonizid, which are prescribed for cardiac neurosis, vegetative vascular dystonia, etc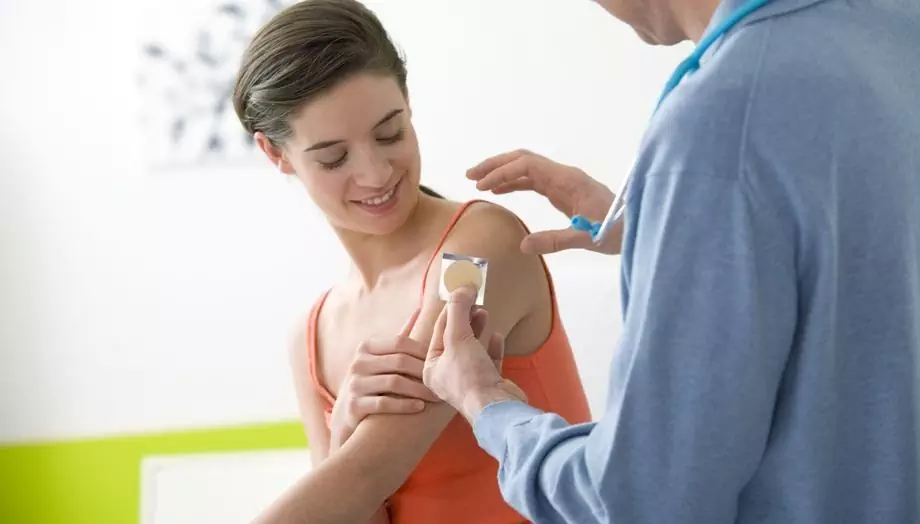 Nicotine patch is an effective remedy for weaning from nicotine addiction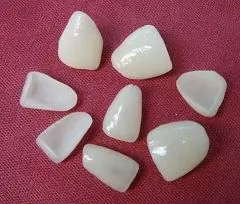 Veneers are thin plates that cover the teeth in order to correct defects, change the color and shape of the teeth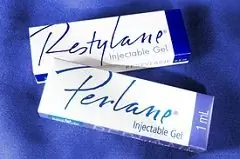 Perline is a wrinkle correction drug developed by the Swedish company O-Med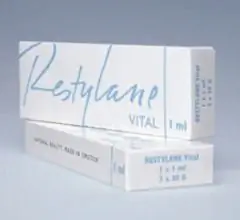 Restylane is a natural product used to correct wrinkles, nasolabial folds, lip shape and facial contours