Table of contents: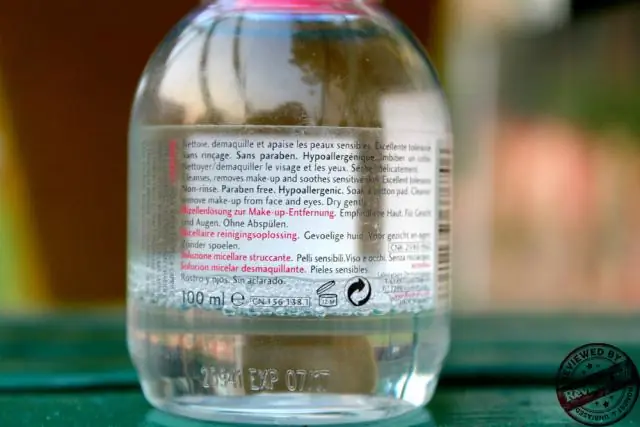 Video: Mannitol - Instructions For Use, Price, Reviews, Solution Analogues
Mannitol
Mannitol: instructions for use and reviews
1. Release form and composition
2. Pharmacological properties
3. Indications for use
4. Contraindications
5. Method of application and dosage
6. Side effects
7. Overdose
8. Special instructions
9. Application during pregnancy and lactation
10. In case of impaired renal function
11. Use in the elderly
12. Drug interactions
13. Analogs
14. Terms and conditions of storage
15. Terms of dispensing from pharmacies
16. Reviews
17. Price in pharmacies
Latin name: Mannitol
ATX code: B05BC01, B05CX04
Active ingredient: mannitol (mannitol)
Producer: Grotex, LLC (Russia), Medpolymer firm (Russia), Biosintez, PJSC (Russia), Pharmasintez-Tyumen, LLC (Russia), Medsintez plant (Russia), Biosintez, PJSC (Russia)
Description and photo updated: 2019-27-08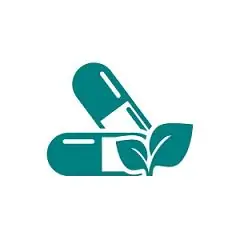 Mannitol is an osmotic diuretic with a decongestant effect.
Release form and composition
Dosage form - solution for infusion: transparent, colorless (in vials, containers or bottles of 100, 200, 250, 400, 500 or 1000 ml, in a cardboard box / box 1, 6, 9, 12, 15, 16, 18, 20, 24, 28, 36, 44, 50 or 75 pieces and instructions for the use of Mannitol).
Composition of 1 ml solution:
active substance: mannitol - 100 or 150 mg;
excipients: sodium chloride - 9 mg, water for injection - up to 1 ml.
Theoretical osmolarity (100 or 150 mg / ml): 857 or 1132 mOsmol / L.
Pharmacological properties
Pharmacodynamics
Mannitol is an osmotic diuretic that promotes water retention in the kidney tubules and increases urine volume. This action is based on an increase in the osmotic pressure of blood plasma and filtration in the renal glomeruli, while the subsequent tubular reabsorption is not observed (mannitol is reabsorbed to a small extent).
The therapeutic effect of Mannitol occurs primarily in the proximal tubule, although a minor effect persists in the descending loop of the nephron and collecting ducts.
It does not penetrate through cellular and tissue barriers (including placental, blood-brain), does not lead to an increase in the content of residual nitrogen in the blood. Due to an increase in the osmolarity of blood plasma, there is a movement of fluid from tissues (in particular, the brain, eyeball) into the vascular bed. Diuresis proceeds with a moderate increase in natriuresis, while there is no significant effect on the excretion of potassium (K +).
The severity of the diuretic effect depends on the concentration of the substance. In patients with impaired filtration function of the kidneys, as well as in azotemia in patients with liver cirrhosis and ascites, the use of the drug is ineffective.
Causes an increase in the volume of circulating blood.
Pharmacokinetics
Mannitol is distributed only in the extracellular sector, therefore the volume of its distribution corresponds to the volume of extracellular fluid.
The substance may undergo slight metabolism in the liver, resulting in the formation of glycogen. The half-life of mannitol is approximately 100 minutes. Excretion is carried out by the kidneys, the process is regulated by glomerular filtration, while a significant participation of tubular reabsorption and secretion is not noted.
With intravenous administration of 100 g of Mannitol, 80% of the dose is determined in the urine for three hours. In renal failure, the elimination half-life of the substance is increased to approximately 36 hours.
Indications for use
Acute attack of glaucoma;
Status epilepticus;
Cerebral edema;
Intracranial hypertension in patients with renal or renal-hepatic insufficiency;
Post-transfusion reactions after transfusion of incompatible blood;
Oliguria against the background of acute renal-hepatic or renal failure with preserved filtration function of the kidneys (as part of complex therapy);
Forced diuresis in case of poisoning with salicylates and barbiturates;
Prevention of hemolysis during operations using extracorporeal circulation devices (prevention of renal ischemia or acute renal failure).
Contraindications
Hemorrhagic stroke;
Anuria in acute tubular necrosis in patients with severe renal pathology;
Severe form of dehydration;
Subarachnoid hemorrhage, except for cases associated with bleeding during craniotomy;
Chronic heart failure;
Pulmonary edema in patients with acute left ventricular failure;
Hyponatremia, hypochloremia, hypokalemia;
Hypersensitivity to drug components.
Relative contraindications (Mannitol is prescribed under medical supervision):
impaired renal function in severe course;
pregnancy and lactation;
elderly age.
Mannitol, instructions for use: method and dosage
Mannitol solution is intended for intravenous (IV) slow jet or drip administration.
Dosing regimen:
Prevention: at the rate of 0.5 g per 1 kg of patient weight;
Treatment: 1-1.5 g per 1 kg of body weight, but not more than 140-180 g per day.
When carrying out surgeries using extracorporeal blood circulation, it is necessary to inject 20-40 g of the drug into the apparatus immediately before perfusion.
In the treatment of oliguria, a trial administration of Mannitol solution is required; for this, the patient is injected intravenously with a dose corresponding to 0.2 g per kg of body weight for 3-5 minutes. Further use of the drug is impractical if, within 2-3 hours after the trial administration, the urine output rate did not increase to 30-50 ml / h.
Side effects
Metabolism: disorders of water and electrolyte metabolism - hyperkalemia (rarely), hyponatremia, increased level of circulating blood volume; against the background of dehydration - thirst, dry mouth, dyspepsia, dry skin, muscle weakness, convulsions, decreased blood pressure (BP), hallucinations;
Others: rarely - skin rash, chest pain, tachycardia, thrombophlebitis.
Overdose
The main symptoms are: increased dose-dependent side effects. In the case of rapid administration of the solution, especially against the background of a decrease in glomerular filtration, the development of hypervolemia, an increase in intraocular and intracranial pressure is possible.
Therapy: symptomatic.
special instructions
If crystals fall out, the solution should be heated in a water bath (temperature 50-70 ° C), periodically shaking the bottle until the crystals are completely dissolved. If, after cooling to a temperature of 36-38 ° C, the crystals again precipitate, the drug should not be used.
Because of the risk of pulmonary edema, the use of Mannitol for left ventricular failure must be combined with a fast-acting loop diuretic.
The administration of the drug should be accompanied by monitoring of urine output, blood pressure, and the concentration of potassium and sodium in the blood serum.
If a patient develops a headache, dizziness, vomiting, visual impairment during the administration of the drug, the procedure should be discontinued and appropriate measures should be taken to exclude the development of subdural and subarachnoid bleeding.
Fluid is recommended for patients with symptoms of dehydration.
The use of mannitol in patients with heart failure is possible only in combination with loop diuretics.
The appointment of Mannitol is shown in hypertensive crisis with encephalopathy.
Re-administration of the drug should be carried out under the control of water-electrolyte balance.
Application during pregnancy and lactation
Mannitol during pregnancy / lactation should be used with caution after evaluating the benefit / risk ratio.
With impaired renal function
Patients with severely impaired renal function are prescribed Mannitol with caution.
Use in the elderly
Mannitol therapy in elderly patients should be carried out with caution.
Drug interactions
With the simultaneous use of Mannitol, an increase in the toxic activity of cardiac glycosides in patients with hypokalemia is possible.
Analogs
Mannitol analogues are: D-Mannit, Mannit, Mannit-Novopharm.
Terms and conditions of storage
Keep out of the reach of children.
Store in a dry place at 18-20 ° C.
The shelf life is 3 years.
Terms of dispensing from pharmacies
Dispensed by prescription.
Reviews about Mannitol
Reviews of Mannitol are few, since the drug is used only in stationary conditions.
Mannitol price in pharmacies
The approximate price for Mannitol (150 mg / ml, 1 bottle / container of 400 ml) is 90-145 rubles.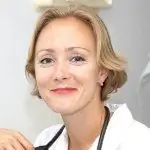 Anna Kozlova Medical journalist About the author
Education: Rostov State Medical University, specialty "General Medicine".
Information about the drug is generalized, provided for informational purposes only and does not replace the official instructions. Self-medication is hazardous to health!
Popular by topic