Table of contents: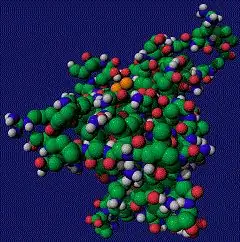 Video: Lysozyme - Instructions For Use, Indications, Dosage
Lysozyme
Instructions for use:
1. Pharmacological action
2. Indications for use
3. Method of application
4. Side effects
5. Contraindications
6. Additional information
Prices in online pharmacies:
from 111 rub.
Buy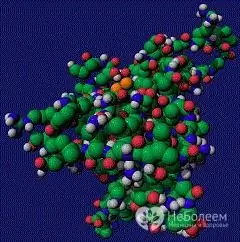 Lysozyme is an antibacterial drug of natural origin, used intramuscularly and topically.
pharmachologic effect
The active ingredient of the drug Lysozyme is lysozyme hydrochloride, which is contained in leukocytes, mucous membranes, skin, lacrimal fluid, saliva, breast milk.
For the manufacture of a medicinal product, an enzyme contained in the protein of chicken eggs is used. Lysozyme has the ability to destroy the structural basis of the cell of microorganisms, which determines its antibacterial effect.
The drug is active against gram-positive and, to a lesser extent, gram-negative microorganisms.
In addition, Lysozyme has immunomodulatory, thinning and anti-inflammatory properties.
Indications for use
Lysozyme, the use should be agreed with the doctor, is effective in the treatment of purulent processes, chronic septic conditions, frostbite, burns, as well as conjunctivitis, corneal erosion, aphthous stomatitis, pharyngitis, laryngitis, sinusitis and other infectious diseases.
In ENT practice and dentistry, lysozyme hydrochloride is often used in combination with substances such as enoxolone (Hexalysis) and dequalinium chloride (Laripront, Lizak).
Mode of application
Lysozyme is produced in the form of a sterile powder in vials, which, before use, is diluted in 2-3 ml of 0.25% novocaine solution or sodium chloride solution.
In eye practice, a 0.25% solution is usually used, which is instilled into the eyes 3-4 times a day for 3-7 days.
In otorhinolaryngological practice and for nonspecific lung diseases, 0.05% Lysozyme solution is used, which is used by inhalation, 2-10 ml at a time for 5-14 days.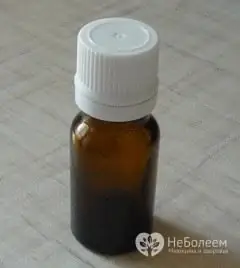 For the treatment of wound infections, purulent wounds, frostbites, burns, the instruction recommends applying napkins to the affected areas, previously moistened with a 0.05% Lysozyme solution.
Intramuscular administration of Lysozyme involves the introduction of the drug 2-3 times a day, 150 mg for one week.
If necessary, the course of treatment can be extended up to one month.
Side effects
Lysozyme, as a rule, is well tolerated, only in some cases allergic reactions to the drug were noted.
Long-term intramuscular administration of Lysozyme requires blood coagulation control.
Contraindications
Hypersensitivity to lysozyme hydrochloride is a reason for refusing to use the drug.
Additional Information
Storage of Lysozyme in a dark place where the air temperature does not rise above 20 ° C will allow the drug to remain usable for a long time. The shelf life of Lysozyme is indicated on the packaging.
Lysozyme: prices in online pharmacies
Drug name
Price
Pharmacy
Lysozyme for throat tab. for sucking with vanilla flavor 0.24 g 25 pcs.
RUB 111
Buy
Orvis Lysozyme for throat lozenges with vanilla flavor 25 pcs.
RUB 111
Buy
Vitateca lysozyme tablets 200mg 30pcs
155 RUB
Buy
Vitateca lysozyme with raspberry flavor tablets 200mg 30pcs
172 r
Buy
Orvis Lysozyme for throat lozenges with vanilla flavor 50 pcs.
227 r
Buy
Lysozyme for throat with vanilla flavor tablets 0.24g 50 pcs.
233 r
Buy
Information about the drug is generalized, provided for informational purposes only and does not replace the official instructions. Self-medication is hazardous to health!
Popular by topic