Table of contents: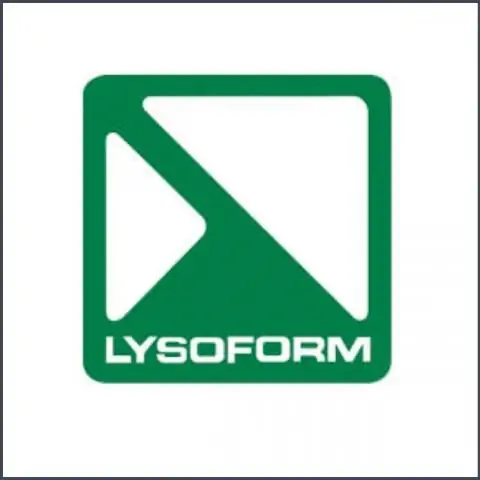 Video: Lizoform - Instructions For Use, Indications, Doses
Lysoform
Instructions for use:
1. Release form and composition
2. Indications for use
3. Contraindications
4. Method of application and dosage
5. Side effects
6. Special instructions
7. Drug interactions
8. Terms and conditions of storage
Lysoform is an antimicrobial disinfectant.
Release form and composition
Dosage form - solution for topical use (in vials).
100 g of solution contains:
Formalin - 40 g;
Potassium soap - 40 g;
Alcohol - 20 g.
Indications for use
Lysoform is used to treat gynecological diseases, as well as to disinfect hands and premises.
Contraindications
The use of the drug is contraindicated in the presence of inflammatory processes on the skin.
Method of administration and dosage
1-4% aqueous solutions are used for douching in gynecological practice, 1-3% aqueous solutions - for disinfection of hands and premises.
Side effects
Lysoform may cause irritation at the site of application.
special instructions
To avoid irritation, the product should not be applied to the face.
Drug interactions
There is no information on the interaction of Lizoform with other drugs.
Terms and conditions of storage
Store in well-closed bottles in a cool, dark place.
Information about the drug is generalized, provided for informational purposes only and does not replace the official instructions. Self-medication is hazardous to health!
Popular by topic