Table of contents: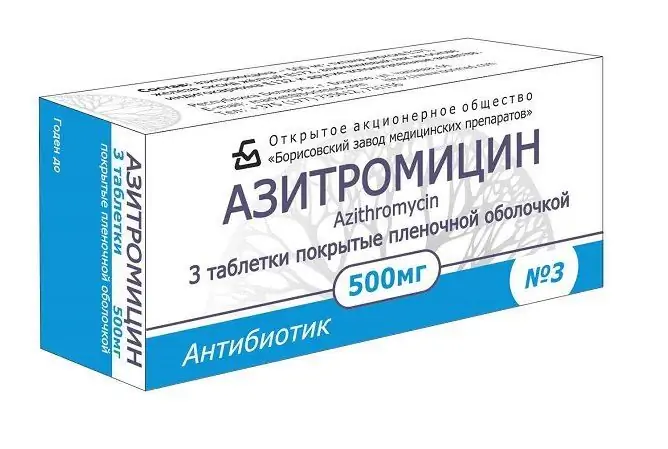 Video: Azithromycin For Angina In Adults And Children: How Many Days To Take
Azithromycin for angina in adults and children: dosage, contraindications, side effects
The content of the article:
What is Azithromycin produced in?
Contraindications
How much and in what dosage Azithromycin is taken
Side effects
Features of the drug use
Video
Azithromycin for angina (acute tonsillitis) of bacterial etiology can be a first-line drug in cases where the causative agent of inflammation is sensitive to it.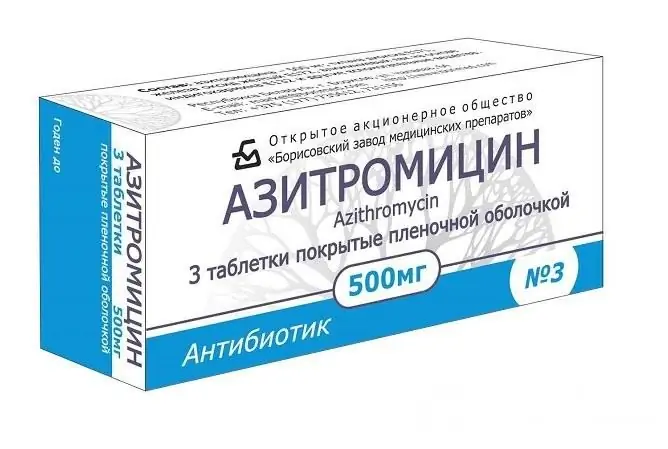 Azithromycin is an effective antibiotic used to treat angina
The active ingredient of the drug is azithromycin (azithromycin), which belongs to the group of macrolides (azalides) and is a bacteriostatic antibiotic with a broad spectrum of action. The mechanism of its action is associated with the suppression of protein synthesis of the pathogenic cell. The substance is active against many intracellular, gram-positive, gram-negative and other microorganisms, as well as anaerobes.
Prescription of the drug is justified when infected with bacteria such as: Staphylococcus aureus, pneumococcus, pyogenic streptococcus, hemophilus influenzae, legionella pneumophila, moraxella catarrhalis, pasteurella multicide, gonococcus, clostridia perfringens, fusobacterium, mycophenolate, mycopheralis, chlamydinum
Azithromycin is active against many bacteria, including Staphylococcus aureus
It is not recommended to take the drug for the purpose of prophylaxis, since microorganisms may develop resistance to its action. In the future, the drug will be ineffective, and the patient will be prescribed a different antibiotic, for example, a new generation.
Azithromycin for angina should be prescribed by an otolaryngologist. Only a doctor, taking into account the patient's history and the results of bacterial culture, during which the pathogen of the pathology is established, can determine whether the drug will be effective in each case.
In acute tonsillitis of viral or fungal origin, taking medication will not help in eliminating pathogenic agents.
What is Azithromycin produced in?
The drug is produced in two forms:
oval white film-coated tablets. Each of them has a transverse notch for easy breaking into two equal halves;
white gelatinous hard capsules filled with white or almost white powder and granules inside.
As an active substance, each tablet contains 125, 250 or 500 mg of azithromycin, a capsule - 250 mg.
Additional components:
tablets: magnesium stearate, aerosil, croscarmellose sodium, sodium lauryl sulfate, pregelatinized and corn starch, microcrystalline cellulose, hypromellose, calcium hydrogen phosphate, titanium dioxide, talc, polysorbate-80;
capsules: methyl hydroxybenzoate, povidone, pregelatinized starch, magnesium stearate, sodium lauryl sulfate, gelatin, acetic acid, propyl hydroxybenzoate.
Contraindications
The drug, both in tablet form and in the form of capsules, cannot be used in severe renal and / or hepatic insufficiency, intolerance to antibiotics of the macrolide group, during lactation, as well as in patients simultaneously receiving therapy with dihydroergotamine and ergotamine (in order to avoid the development of ergotism). Tablets of 250/500 mg and capsules are contraindicated in children under 12 years of age or weighing up to 45 kg; 125 mg tablets - for children under 3 years of age.
Under medical supervision, Azithromycin should be used in concomitant treatment with digoxin, warfarin or terfenadine, with moderate impairment of liver and kidney function, against the background of arrhythmias, or with a predisposition to their development or prolongation of the QT interval.
During pregnancy, the drug is used only in cases where the therapeutic effect for the mother outweighs the possible risks to the fetus.
How much and in what dosage Azithromycin is taken
Tablets or capsules should be taken orally, 1 hour before or 2 hours after a meal. The frequency of taking the drug is once a day. In acute tonsillitis, as in soft tissue infections, the daily dose for adults and children over 12 years of age is 500 mg. Children aged 3 years and older are prescribed 125 mg tablets, the dose is set on the basis of 10 mg per 1 kg of body weight.
Treatment of angina in adults and children should be carried out under medical supervision.
Azithromycin is contraindicated for angina in children under the third year of life; it is preferable for them to use antibacterial agents in the form of dispersible tablets, suspensions or syrups.
Due to the pharmacokinetic properties of the active substance, Azithromycin can be used for a short time. For the complete relief of symptoms of the disease, including a sore throat, a course of 3 days is sufficient.
Taking medications in doses exceeding the recommended ones can lead to the development of an overdose. Symptoms include diarrhea, vomiting, nausea, and temporary hearing loss. In such cases, it is important to seek medical help, since gastric lavage, intake of activated charcoal and symptomatic agents are necessary to eliminate symptoms.
Side effects
In most cases, drug therapy is well tolerated. Rarely, taking it in adults leads to the development of side effects such as:
candidiasis of the oral mucosa, cholestatic jaundice, melena, flatulence, dyspepsia, vomiting, nausea, abdominal pain, diarrhea, increased activity of hepatic transaminases;
pain in the chest, palpitations;
dizziness, headache, drowsiness;
photosensitivity;
increased fatigue;
nephritis, vaginal candidiasis;
Quincke's edema, rash.
Azithromycin used in children from angina, according to reviews, caused sleep disturbances, headaches, neurosis, hyperkinesia, anxiety, conjunctivitis, urticaria, itching, taste changes, anorexia, constipation, gastritis.
Features of the drug use
If there is a missed dose of the medication, it must be replenished as soon as possible. Subsequent tablets / capsules are drunk at 24 hour intervals. When combined with antacids, a break of 2 hours should be observed between taking medications.
To avoid the development of severe liver failure and fulminant hepatitis, the antibiotic should be used with caution in patients with mild to moderate hepatic impairment. The therapy is canceled and a study of the functional state of the organ is carried out if jaundice, hepatic encephalopathy, rapidly increasing asthenia, a tendency to bleeding or darkening of the color of urine are detected in such patients.
The presence of renal failure of mild to moderate severity requires monitoring of renal function during the period of taking Azithromycin.
It should be borne in mind that both during and within 14-21 days after taking the drug, diarrhea caused by Clostridium difficile may appear. In such cases, therapy is canceled. With a mild course of the violation, ion exchange resins (colestipol, cholestyramine) are prescribed, with a severe one - metronidazole, bacitracin, vancomycin, compensate for the loss of protein, fluid and electrolytes.
If, during treatment, the patient often notes drowsiness, headache, dizziness and other symptoms from the central nervous system, he is advised to refrain from driving vehicles and engaging in potentially hazardous activities during this period.
Therapy should be accompanied by regular examinations of the patient in order to identify refractory pathogens and symptoms of superinfections, including fungal infections.
In addition to acute tonsillitis of bacterial origin, including purulent, Azithromycin is used for the following diseases:
otitis media;
sinusitis;
pharyngitis;
pneumonia;
acute bronchitis and exacerbation of chronic bronchitis;
impetigo;
erysipelas;
acne vulgaris of moderate severity;
secondarily infected dermatoses;
the initial stage of borreliosis;
cervicitis;
urethritis.
Azithromycin as an active ingredient is part of other antibacterial drugs. What are the names of these drugs, and whether it is possible to replace the prescribed medication with one of them, you can ask your doctor.
The analogs of Azithromycin, most often used for angina, include: Ecomed, Hemomycin, Zitrolide, Azitrox, Azidrop, Azitral, Sumamed.
Bacterial sore throat is a dangerous disease that requires antibiotic therapy. If all medical prescriptions are followed, the development of complications is usually avoided.
Video
We offer for viewing a video on the topic of the article.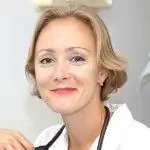 Anna Kozlova Medical journalist About the author
Education: Rostov State Medical University, specialty "General Medicine".
Found a mistake in the text? Select it and press Ctrl + Enter.
Recommended: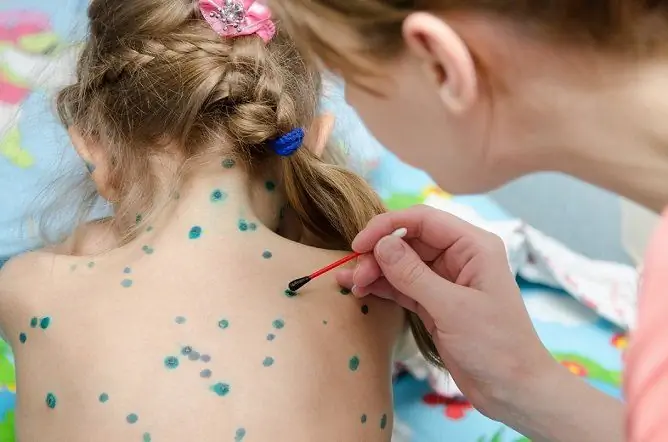 The incubation period of chickenpox lasts an average of 10-21 days, is asymptomatic in adults and children. Outside the human body, the virus does not multiply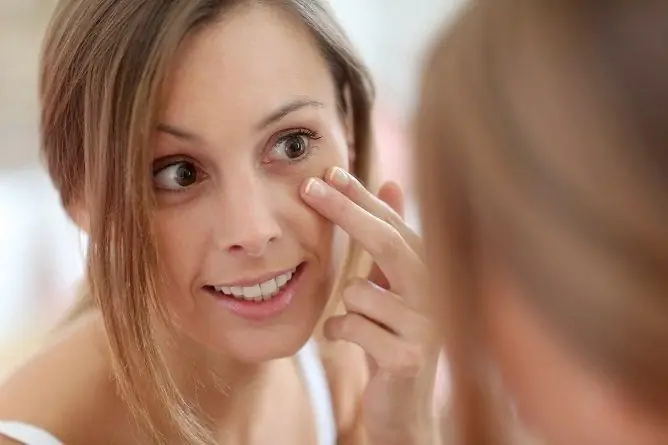 Often women develop edema before menstruation - 3-10 days before. Such symptoms are eliminated with diet, physical activity, herbal preparations, hormones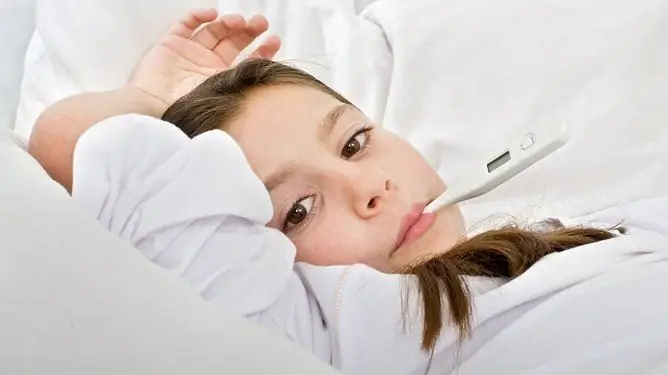 Fever with angina is one of the main symptoms. The duration of the fever depends on the severity of the inflammatory process and the form of pathology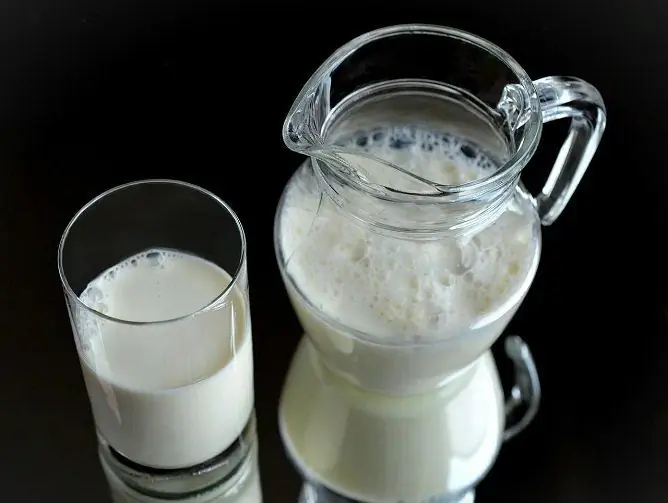 Milk with soda for coughing is a folk remedy, familiar to many from childhood. It softens cough quite effectively and is available to everyone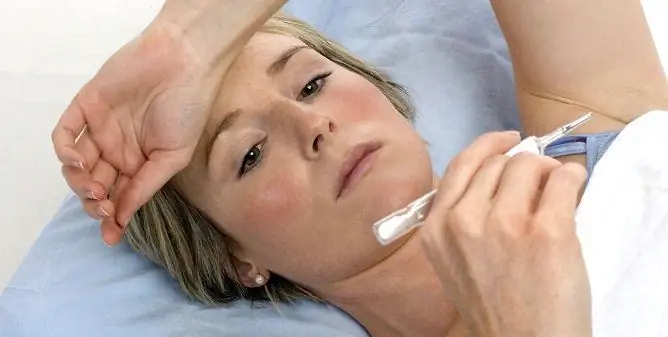 A significant increase in temperature with bronchitis is rare and usually indicates the development of complications. Low-grade fever is more common