Table of contents:

Video: Causes Of White Spots On Teeth
Causes of white spots on teeth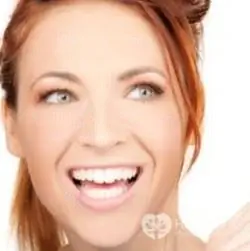 If with the appearance of dark spots on the teeth, everything is more or less clear, then white spots on the teeth are perplexing. What is it? Where did they come from and what to do with them now?
White spots on teeth can be of the same origin as dark ones - caries. This is how it begins, with the chalk stain stage. A chalk spot is a demineralized area of enamel, that is, an area in which some of the minerals of the surface layer have collapsed. Such enamel ceases to shine, which is visually defined as chalky, that is, a white matte spot.
But tooth decay is not the only cause of white spots on teeth. Fluorosis, the reverse of demineralization, can also manifest itself as white spots. With fluorosis, an excess of fluoride enters the body, which, together with calcium, forms the basis of the hard tissues of the tooth. However, fluorosis can look not only as multiple white spots, but also as spots of darker shades, and even as grooves, sagging and other enamel defects. As a rule, fluorosis affects not one tooth, but all or at least several. It affects people in areas where the water is supersaturated with fluorine.
Enamel hypoplasia is another reason that white spots on teeth can appear. This is a defect in the structure of the enamel, and it usually appears on milk teeth, and most often on the front. There are several reasons for the appearance of white spots on the teeth in children, and they are all associated with the prenatal period of development. Usually, such a defect appears on the teeth of those children whose mothers suffered from severe toxicosis during pregnancy, or suffered a viral disease, as well as those whose mothers have chronic diseases of the gastrointestinal tract.
In order to get rid of white spots on the teeth, you need to accurately identify their cause. This can only be done by a dentist. If the stain is of carious origin, it is necessary to cure the tooth without letting caries destroy it. In case of detection of enamel hypoplasia, the doctor will prescribe a special diet for the baby, which includes a sufficient amount of calcium to prevent the process from progressing. Teeth with enamel hypoplasia are more vulnerable, such enamel is initially damaged, so the doctor may suggest additional protection - silvering or covering it with a special protective agent. In this case, the task is to preserve the tooth until its physiological change; permanent teeth usually grow healthy.
It is most difficult to get rid of white spots on teeth caused by fluorosis. In this case, it is necessary to adjust the diet and dental care in accordance with the increased content of fluoride in the water - to give up fluoride toothpaste and some food products (fish, spinach, etc.). This will prevent the pathology from progressing, but it will be possible to remove the existing white spots on the teeth only with the help of aesthetic restoration.
Found a mistake in the text? Select it and press Ctrl + Enter.
Popular by topic