Table of contents:

Video: How To Restore Teeth: Effective Methods And Their Benefits
How to restore teeth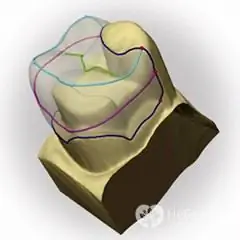 Our teeth are attacked from all sides: low-quality food, vitamin deficiency, bad habits and even an unfavorable environmental situation in the city. Unable to protect itself, the enamel - the protective layer of the tooth - begins to thin, become damaged, which, as a result, can lead to its disease.
Unfortunately, our enamel does not have the ability to regenerate. But then how to restore teeth and protect them from caries?
There are several ways that can restore the protective forces of enamel, and one of them is fluoridation. The application of a fluoride varnish to the surface of the tooth suppresses the growth of bacteria and strengthens the enamel's resistance to acidic environments (especially orange juice). Fluoridation can be carried out in several ways - the first, as we have already said, consists in applying a fluoride varnish to the tooth, the second (application method) implies the production of wax impressions of the teeth, which are filled with a fluoride-containing liquid and applied to the patient's teeth.
How to restore teeth while maintaining their beauty and health? In modern dentistry, there is another tool that allows you to strengthen the protective layer of enamel - this is the remineralization of teeth. A special substance is applied to the surface of the teeth, which contains a lot of useful components: calcium, fluoride, minerals and trace elements, which, penetrating into the enamel, fill the missing places in its crystal lattice.
In addition to clinical methods of enamel treatment, the patient himself can ask himself the question "how to restore teeth" and begin to resolve it - with the help of a proper diet and regular oral hygiene. It is good - and, moreover, not only for the teeth, to follow a low-carbohydrate diet, limiting oneself to the use of bread, rolls, pies, potatoes, sweets, to give up the abuse of smoking, coffee, energy and carbonated drinks. The standard procedure, known to us since childhood - brushing teeth two or three times a day will prevent thinning of enamel and premature caries.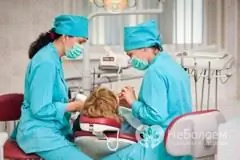 What else can you do to keep your smile healthy? How to restore teeth if they are already damaged?
First, prevent their further destruction. Go through a remineralization or fluoridation procedure, avoid eating excessively sweet, salty and sour foods, make sure that no plaque remains on your teeth - an excellent breeding ground for pathogenic microbes. And be healthy!
Found a mistake in the text? Select it and press Ctrl + Enter.
Recommended:

Removal of atheroma is performed only by surgery. The procedure for removing a benign tumor of the sebaceous gland should be carried out only in a specialized clinic

Removal of genital warts can be done with a laser, liquid nitrogen, or high frequency radio beams. Removal should only be done by a doctor, since independent attempts at treatment will not bring results

Keratoma is a benign age-related skin change. Removal of keratomas with a laser is a popular way to get rid of a neoplasm practically without discomfort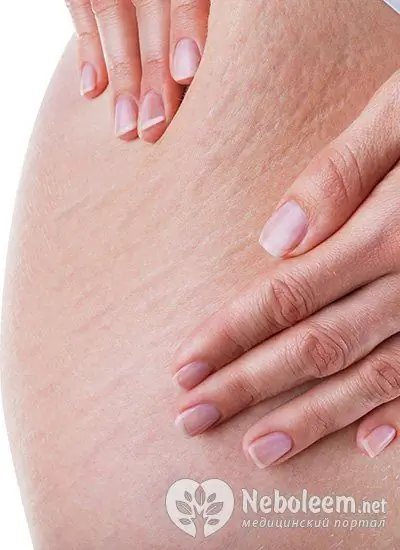 Scar removal is one of the most pressing problems in cosmetology. The laser method is considered to be the most effective, since it acts locally and does not affect healthy skin

Scar removal is a common cosmetic procedure aimed at correcting postoperative scars and cut marks on the skin