Table of contents: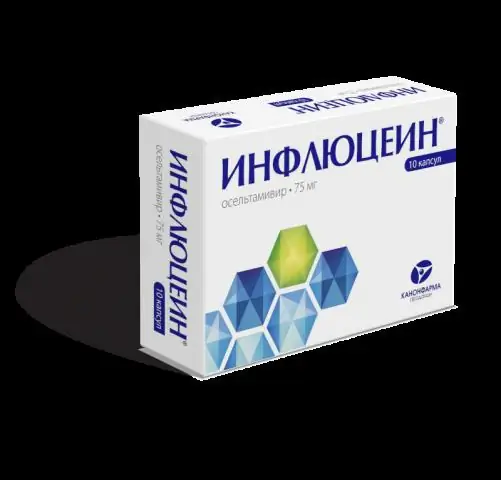 Video: Samelix - Instructions For Use, Price, Reviews, Analogs, Tablets
Samelix
Samelix: instructions for use and reviews
1. Release form and composition
2. Pharmacological properties
3. Indications for use
4. Contraindications
5. Method of application and dosage
6. Side effects
7. Overdose
8. Special instructions
9. Application during pregnancy and lactation
10. Use in childhood
11. In case of impaired renal function
12. For violations of liver function
13. Drug interactions
14. Analogs
15. Terms and conditions of storage
16. Terms of dispensing from pharmacies
17. Reviews
18. Price in pharmacies
Latin name: Samelix
ATX code: A16AA02
Active ingredient: ademetionine (Ademetionine)
Producer: CJSC Kanonfarma Production (Russia); Firm "FERMENT" LLC (Russia)
Description and photo update: 2019-17-12
Prices in pharmacies: from 781 rubles.
Buy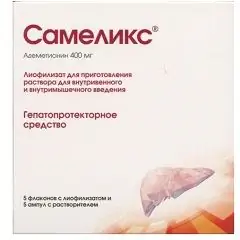 Samelix is a hepatoprotective agent that also has an antidepressant effect.
Release form and composition
Samelix is available in the following dosage forms:
enteric-soluble film-coated tablets: biconvex, oval, white or almost white (10 pcs. in blisters, in a cardboard box 1, 2 or 4 blisters together with instructions for medical use);
lyophilisate for the preparation of a solution for intravenous and intramuscular administration: a porous mass of white or white with a yellowish tinge (760 mg each in glass colorless vials, sealed with rubber stoppers and rolled in aluminum caps; in a cardboard box 5 vials with lyophilisate, 5 vials with solvent and instructions on the use of Samelix).
Composition for one enteric film-coated tablet:
active substance: ademetionine (in the form of ademetionine 1,4-butanedisulfonate) - 400 mg;
auxiliary components of the tablet core: colloidal silicon dioxide, microcrystalline cellulose, sodium carboxymethyl starch, magnesium stearate;
film shell: Opadray transparent (polyethylene glycol, hypromellose), Acryl-IZ white (talc, sodium bicarbonate, titanium dioxide, colloidal silicon dioxide, sodium lauryl sulfate, copolymer 1 ÷ 1 methacrylic acid and ethyl acrylate); triethyl citrate.
One vial with lyophilisate contains 760 mg of ademetionine 1,4-butanedisulfonate (which corresponds to 400 mg of ademetionine).
The solvent is a clear, colorless or slightly yellowish liquid with a characteristic odor. The solvent contains: L-lysine monohydrate, water for injection and 1M sodium hydroxide solution (until pH 9.8–10.3 is reached).
When 5 ml of solvent is added to the lyophilisate, the contents of the vial should dissolve in no more than 1 min (subject to stirring). The reconstituted solution is clear, slightly yellowish or colorless.
Pharmacological properties
Pharmacodynamics
Ademetionine is a hepatoprotective agent. It also has antidepressant properties. It has a choleretic and cholekinetic (enhancing excretion of bile) effect. It has antioxidant, regenerating, detoxifying, neuroprotective and anti-fibrosing activity. Replenishes the lack of S-adenosyl-L-methionine in the body and stimulates its production. Ademetionine is found in all environments and tissues of the body, but its highest concentrations are found in the brain and liver.
Ademetionine plays an important role in metabolic processes in the body, in particular, it is involved in biochemical reactions (transamination, transmethylation and transsulfation). In transsulfation reactions, it is a precursor of taurine, cysteine and glutathione (which provides the redox mechanism of cell detoxification), as well as coenzyme A (thereby being included in the biochemical reactions of the Krebs cycle and replenishing the cell's energy reserves). In transmethylation, it donates a methyl group for the subsequent synthesis of nucleic acids, neurotransmitters, phospholipids of cell membranes, hormones, proteins, etc. Ademethionine increases the concentration of taurine and cysteine in the blood plasma, increases the amount of glutamine in the liver; reduces serum methionine concentration, normalizing hepatic metabolism. After decarboxylation, ademetionine takes part in aminopropylation reactions, since it is a precursor of polyamines that are part of the ribosome structure (spermine, spermidine and putrescine).
Samelix normalizes the synthesis of phosphatidylcholine in liver cells, which increases the polarization and fluidity of the membranes. Thanks to this, the function of the transport systems of bile acids is improved and their passage into the biliary tract is accelerated. It is especially effective for intralobular cholestasis. Ademetionine reduces the toxicity of bile acids in liver cells, since it carries out their sulfation and conjugation. Due to conjugation with taurine, the solubility of bile acids increases and their excretion from hepatocytes is accelerated, and due to sulfation, the excretion of bile acids by the kidneys becomes possible. In addition, sulfated bile acids provide additional protection of the cell membranes of hepatocytes from the toxic effect of non-sulfated acids, which are found in high concentrations in hepatocytes of patients with intrahepatic cholestasis.
In diffuse liver diseases (hepatitis, cirrhosis) with intrahepatic cholestasis syndrome, Samelix reduces the severity of itching, as well as the degree of changes in biochemical parameters (aminotransferase and alkaline phosphatase activity, direct bilirubin level). Hepatoprotective and choleretic effects persist up to 3 months after discontinuation of therapy.
The drug also exhibits its therapeutic properties in liver diseases caused by various hepatotoxic agents. When Samelix is prescribed to patients with opioid addiction, which is accompanied by liver damage, there is a regression of clinical withdrawal symptoms, the processes of microsomal oxidation and the general functional state of the liver improve. The antidepressant effect appears gradually: the first changes are noted at the end of the first week of therapy and stabilize within two weeks.
The drug is effective in regularly recurring neurotic and endogenous depression that cannot be treated with amitriptyline. Samelix is able to interrupt relapses of depression.
Finally, ademetionine increases the synthesis of proteoglycans, which leads to partial restoration of cartilage tissue.
Pharmacokinetics
Samelix tablets are coated with a special enteric coating. Due to this, the release of the active substance occurs only in the duodenum. When taken orally, the bioavailability of ademetionine is 5% (when the drug is taken on an empty stomach, this indicator increases). The maximum plasma concentrations depend on the dose and are 0.5–1 mg / l 3–5 hours after taking Samelix at a dose of 400–1000 mg once. The maximum concentration of the drug in plasma decreases to the initial value within 24 hours.
With parenteral administration, the bioavailability of the active substance is 96%, and the maximum plasma concentration is noted after 45 minutes.
About 5% of ademetionine binds to plasma proteins. The drug passes through the blood-brain barrier. Its concentration in the cerebrospinal fluid increases significantly.
Metabolism takes place in the liver. The drug enters the so-called ademetionine cycle. At the first stage, S-adenosyl homocysteine is formed from ademetionine under the action of ademetionine-dependent methylases, which is hydrolyzed to adenosine and homocysteine using S-adenosyl homocysteine hydrolase. Homocysteine is converted to methionine, which can eventually be converted back to ademetionine.
The drug is excreted by the kidneys. The half-life is 1.5 hours.
When conducting studies with the participation of healthy volunteers who took orally labeled (methyl 14 C) S-adenosyl-L-methionine, after 48 hours, 15-17% of radioactivity was found in the urine, and after 72 hours the isotope in the amount of 23-28% of the taken was identified in feces. Based on this, it was concluded that about 60% of ademetionine is deposited.
Indications for use
Samelix is used in patients with intrahepatic cholestasis in cirrhotic and pre-cirrhotic conditions, which are a consequence of diseases / conditions such as:
chronic hepatitis;
fatty degeneration of the liver;
cirrhosis of the liver;
chronic non-calculous (acalculous) cholecystitis;
encephalopathy, including encephalopathy associated with liver failure (eg, alcoholic);
inflammation of the bile ducts;
toxic liver damage of various origins, including viral, alcoholic and medicinal (arising from the intake of antiviral and anti-tuberculosis drugs, oral contraceptives, antibiotics, tricyclic antidepressants, anticancer drugs).
In addition, Samelix is indicated for intrahepatic cholestasis in pregnant women, and is also prescribed for patients with symptoms of depression.
Contraindications
Absolute:
genetic disorders that cause hyperhomocysteinemia and / or homocystinuria and / or affect the methionine cycle (eg, impaired cyanocobalamin metabolism, deficiency of the enzyme cystathionine beta-synthase);
children and adolescents up to 18 years old;
increased individual sensitivity to the main or auxiliary components of the drug.
Relative (Samelix is used with caution):
renal failure;
bipolar disorder;
coadministration with herbal preparations, tricyclic antidepressants (clomipramine), tryptophan-containing drugs and SSRIs (selective serotonin reuptake inhibitors);
first trimester of pregnancy;
lactation period;
elderly age.
Samelix, instructions for use: method and dosage
Enteric-soluble film-coated tablets
Samelix tablets are taken orally, not with meals (preferably in the morning). The tablet should not be chewed, but should be swallowed whole with water.
The drug should not be taken if the integrity of the blisters is violated and the tablets have acquired a color different from white or white with a slight yellowish tinge.
The recommended starting dose is 10-25 mg / kg of body weight per day. With intrahepatic cholestasis, 800–1600 mg per day are prescribed. A similar dose is used for symptoms of depression.
The duration of the course of treatment is determined by the doctor. At the beginning of treatment, it is possible to use the parenteral form of ademetionine. In the future, the patient is transferred to the drug in the form of tablets.
Lyophilisate for preparation of a solution for intravenous and intramuscular administration
The solution prepared from the Samelix lyophilisate is administered intravenously or intramuscularly.
The solution is prepared immediately before use using the supplied solvent. The lyophilisate must not be mixed with solutions containing calcium ions and alkaline solutions. If the color of the powder changes, for example, due to heat or due to a crack in the vial, it is not recommended to use the preparation. The rest of the unused solution should be discarded.
When administered intravenously, the solution is administered very slowly.
The recommended starting dose of Samelix is 5–12 mg / kg of body weight per day. With intrahepatic cholestasis, 400-800 mg (1-2 vials) are prescribed. The course of treatment is 2 weeks.
In patients with symptoms of depression, the drug is also used at a dose of 400–800 mg (1–2 bottles) per day, but for 15–20 days.
If supportive therapy is required, the patient is transferred to Samelix in the form of tablets at a dose of 800–1600 mg per day for 2–4 weeks.
The effectiveness of Samelix in elderly patients does not differ from that in younger people. But, given the increased likelihood of dysfunction of the heart, kidneys or liver, as well as the presence of other concomitant diseases or co-administration with other drugs, the dose of ademetionine for elderly patients is selected with caution, starting from the lower limit of the recommended doses.
Side effects
The most common adverse reactions reported in studies are nausea, headache, and diarrhea.
Other side effects established during clinical trials and observed with the post-marketing use of Samelix:
gastrointestinal tract: often - nausea, loose stools, abdominal pain; infrequently - vomiting, dry mouth, dyspeptic and gastrointestinal disorders, gastrointestinal pain, flatulence, gastrointestinal bleeding; rarely - esophagitis, bloating;
cardiovascular system: infrequently - lowering blood pressure, flushing of the skin;
respiratory system: infrequently - laryngeal edema;
nervous system and psyche: often - insomnia, headache, anxiety; infrequently - dizziness, confusion, agitation, paresthesia;
musculoskeletal system: infrequently - muscle spasms, arthralgia;
skin and subcutaneous fat: often - itchy skin; infrequently - urticaria, rash, erythema, increased sweating, Quincke's edema;
immune system: infrequently - anaphylactic or anaphylactoid reactions (including bronchospasm, shortness of breath, changes in blood pressure, discomfort in the chest, bradycardia or tachycardia, skin flushing, back pain);
parasitic and infectious diseases: infrequently - urinary tract infections;
other reactions: infrequently - chills, fever, edema, asthenia; rarely - malaise.
Overdose
Overdose is very unlikely. If such a situation arises, it is recommended to establish observation of the patient. Treatment is symptomatic.
special instructions
Samelix has tonic properties, so it should not be taken before bed.
In patients with cirrhosis of the liver against the background of hyperazotemia during treatment, it is necessary to systematically determine the nitrogen content in the blood. With long-term therapy, it is required to control the level of creatinine and urea in the blood serum.
Samelix is used with caution in patients with bipolar disorders, since in patients who took ademetionine, isolated cases of the transition of depression to mania or hypomania have been recorded.
People with depression have an increased risk of suicidal behavior / thoughts and suicide, therefore, during the period of treatment with the drug, such patients need constant monitoring. It is necessary to regularly evaluate the effectiveness of the treatment, and also to inform the doctor if the symptoms of depression do not decrease or worsen.
Anxiety may suddenly appear or worsen in patients taking ademetionine. Usually, in such cases, the withdrawal of Samelix was not required, but sometimes the anxiety disappeared only after the dose was reduced or the therapy was completely stopped.
During treatment, it is necessary to monitor the content of vitamins in the blood, especially in patients who are at risk (vegetarians, pregnant women, patients with anemia or liver disease, dieting, etc.). This is due to the likelihood of a decrease in the level of ademetionine with a deficiency of folic acid and vitamin B 12. If a deficiency is identified, it is recommended to start taking folic acid and vitamin B 12 before starting therapy with Samelix or simultaneously with it.
It should be borne in mind that taking ademetionine can distort the result of an immunological test for the determination of homocysteine (the level of homocysteine in the blood will be overestimated). It is recommended to use other (non-immunological) methods of analysis.
One vial with lyophilisate contains 6.61 mg of sodium. This amount of sodium is equivalent to 16.8 mg of table salt (0.3% of the maximum recommended daily sodium intake for an adult).
Influence on the ability to drive vehicles and complex mechanisms
One of the side effects of Samelix is dizziness, therefore, until the individual reaction to the drug is determined, it is not recommended to drive a car and do other work that requires a high concentration of attention and a quick reaction.
Application during pregnancy and lactation
Clinical studies have shown that ademetionine is safe in the third trimester of pregnancy.
The efficacy and safety of Samelix in the first and second trimesters, as well as during breastfeeding, has not been studied, so its use during these periods is possible only after a careful assessment of the expected benefits to the mother and the potential risk to the fetus or child.
Pediatric use
Samelix is not used in pediatric practice (in children and adolescents under 18 years of age), since the experience of medical use in this age group is limited.
With impaired renal function
Samelix is prescribed with caution to patients with renal insufficiency.
For violations of liver function
Pharmacokinetics of ademetionine in persons with chronic liver diseases and in healthy volunteers does not differ, therefore there are no restrictions on the use of Samelix in patients with impaired liver function.
Drug interactions
Samelix is used with caution in conjunction with clomipramine, SSRIs, drugs and herbs containing tryptophan, since serotonin excess syndrome may occur. No other drug interactions have been reported.
Analogs
Analogs of Samelix are Ademetionine, Ademetionine-Vial, Antraliv, Bicyclol, Heptor, Heptor N, Heptral, Heparetta, Heptrazan, Karsil, Livodexa, Ursodeoxycholic acid, Ursofalk, Phosphogliv, Essentiale, etc.
Terms and conditions of storage
Store in original packaging at a temperature not exceeding 25 ° C. Keep out of the reach of children.
The shelf life is 2 years.
Terms of dispensing from pharmacies
Dispensed by prescription.
Reviews about Samelix
According to reviews, Samelix is an effective hepatoprotector and protects the liver from the toxic effects of various drugs, viral agents and alcohol. Acts quickly enough. The first improvements were noted after a week of taking the pills. The effect is cumulative and persists for several months after stopping therapy. Samelix is cheaper than some similar products.
Samelix price in pharmacies
The price for Samelix in the form of enteric-film-coated tablets, 400 mg (in packs of 20) is 1070-1250 rubles.
The drug in the form of a 400 mg lyophilisate (in packs of 5 bottles) can be purchased for 990–1000 rubles.
Samelix: prices in online pharmacies
Drug name
Price
Pharmacy
Samelix 400 mg enteric-coated tablets 20 pcs.
RUB 781
Buy
Samelix tablets p.p. enteric solution. 400mg 20 pcs.
1317 RUB
Buy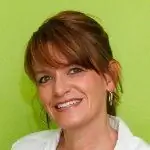 Maria Kulkes Medical journalist About the author
Education: First Moscow State Medical University named after I. M. Sechenov, specialty "General Medicine".
Information about the drug is generalized, provided for informational purposes only and does not replace the official instructions. Self-medication is hazardous to health!
Popular by topic