Table of contents: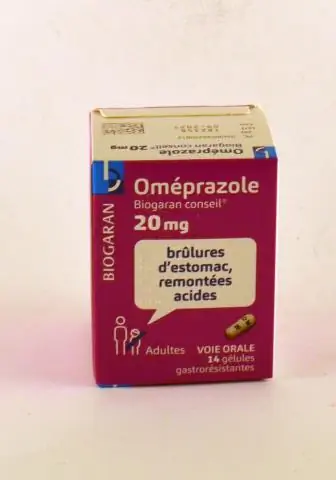 Video: Omez D - Instructions For The Use Of Capsules, Price, Reviews, Analogues
Omez D
Latin name: Omez D
ATX code: A02BX
Active ingredient: Domperidone + Omeprazole (Domperidone + Omepazole)
Manufacturer: Torrent Pharmaceuticals (India)
Description and photo update: 2018-22-10
Prices in pharmacies: from 229 rubles.
Buy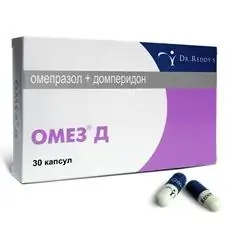 Omez D is a combined drug that inhibits the secretion of hydrochloric acid, highly effective in the treatment and prevention of gastroesophageal reflux disease (GERD) and nonsteroidal gastropathy, quickly eliminating clinical symptoms.
Release form and composition
Omez D dosage form - capsules: size No. 2, hard gelatinous, with the Omez D inscription and the DR. REDDY'S brand name, white body, light purple cap; capsule filler: pellets, particles and powder from white to almost white color (10 pcs. in strips, in a cardboard box 3 strips).
Composition for 1 capsule:
active ingredients: domperidone - 10 mg; omeprazole (in enteric coated pellets) - 10 mg;
auxiliary components: magnesium stearate, microcrystalline cellulose, colloidal silicon dioxide, sodium lauryl sulfate, sodium carboxymethyl starch, talc;
excipients of enteric-coated pellets: sucrose, mannitol, sodium lauryl sulfate, sodium hydrogen phosphate, calcium carbonate, lactose, hypromellose, methacrylic acid, propylene glycol, polysorbate (Tween-80), sodium hydroxide, diethyl phthalate, cetyl alcohol, starch;
gelatin capsule: gelatin, indigo carmine, titanium dioxide, methylparaben, propylparaben, carmosine, sodium lauryl sulfate, water.
Pharmacological properties
Pharmacodynamics
Omez D: a combination drug containing a central dopamine receptor blocker, domperidone, and a proton pump inhibitor, omeprazole. This combination of active ingredients is due to their pharmacodynamic interaction, in which omeprazole inhibits the secretion of hydrochloric acid, and domperidone increases the tone of the lower esophageal sphincter, thereby accelerating gastric emptying. At the same time, the activity of the aggressive action of gastric juice decreases and the throwing of stomach contents into the esophagus decreases.
Domperidone increases the duration of peristaltic contractions in the antrum of the stomach and duodenum, accelerates gastric emptying while slowing this process and increases the tone of the lower esophageal sphincter, inhibiting the development of nausea / vomiting. It also stimulates the release of prolactin from the pituitary gland, and the antiemetic effect of the substance may be based on a combination of a peripheral (gastrokinetic) effect and antagonism to dopamine D2 receptors in the trigger zone of the vomiting center of the brain. Domperidone has no effect on gastric secretion. It penetrates the blood-brain barrier (BBB) poorly, so that extrapyramidal side effects are rare, especially in adult patients.
Omeprazole inhibits hydrogen-potassium adenosine triphosphatase (H + / K + -ATPase enzyme, which is a proton pump / proton pump) in parietal cells of the stomach, thereby blocking the final stage of hydrochloric acid secretion. This effect of the substance causes a decrease in basal and stimulated secretion, regardless of the nature of the stimulant. As a result of a single oral administration of Omez D, omeprazole begins to act within the first hour, reaching a maximum after 2 hours and maintaining its effectiveness for 24 hours. Secretory activity is restored completely after cessation of therapy in 3-5 days.
Pharmacokinetics
Pharmacokinetic parameters of domperidone:
absorption: after oral administration, the substance is rapidly absorbed from the gastrointestinal tract (GIT); bioavailability is low, about 15%, with low acidity of gastric contents, absorption decreases. The maximum concentration (Cmax) in plasma reaches after 1 hour;
distribution: widely distributed in various tissues, concentration in brain tissues is negligible; 91–93% binds to plasma proteins;
metabolism: extensively metabolized in the walls of the intestines and liver;
elimination: the half-life (T 1/2) is from 7 to 9 hours, in patients with severe renal failure it is lengthened. Domperidone is excreted through the intestines (up to 66%) and by the kidneys (up to 33%), while 10% and 1%, respectively, are excreted unchanged from the dose.
Pharmacokinetic parameters of omeprazole:
absorption: absorption from the gastrointestinal tract - fast; Cmax in plasma is reached after 0.5-1 hour; bioavailability is 30-40%; impaired liver function does not affect bioavailability, and in elderly patients it increases;
distribution: about 90% of the substance binds to plasma proteins;
metabolism: omeprazole is metabolized in the liver almost completely; is an inhibitor of the CYP2C19 enzyme system;
excretion: T 1/2 is from 0.5 to 1 hour, excreted by the kidneys (up to 70-80%) and with bile (up to 20-30%); with hepatic failure, T 1/2 increases to 3 hours, and in the case of chronic renal failure, this indicator decreases in proportion to the decrease in creatinine clearance (CC); in old age, excretion decreases.
Indications for use
According to the instructions, Omez D is recommended to be taken for the treatment of gastroesophageal reflux and dyspepsia, poorly amenable to monotherapy with histamine H2 receptor antagonists or proton pump inhibitors.
Contraindications
Absolute:
perforation of the gastrointestinal tract;
bleeding from the gastrointestinal tract;
prolactinoma;
mechanical obstruction of the gastrointestinal tract;
breastfeeding (lactation);
childhood;
hypersensitivity to any of the components.
Relative contraindications for the use of Omez D are renal / hepatic failure and pregnancy, in which care must be taken when taking the drug.
Instructions for the use of Omez D: method and dosage
Omez D capsules are taken orally, 15–20 minutes before a meal, with a small amount of water.
Recommended dosage: 1 capsule 2 times a day.
Side effects
Possible side reactions due to taking domperidone:
digestive system: transient intestinal spasms;
central nervous system (CNS): with increased BBB permeability and in children - extrapyramidal disorders;
hypersensitivity reactions: urticaria, skin rash;
other reactions: hyperprolactinemia (gynecomastia, galactorrhea).
Possible side reactions due to taking omeprazole:
digestive system: nausea / vomiting, dry mouth, abdominal pain, diarrhea / constipation, flatulence, stomatitis, taste disturbances, transient increase in the activity of liver enzymes in plasma; with previous severe liver diseases - hepatitis (including jaundice), liver failure; rarely - the formation of glandular cysts in the stomach during prolonged therapy, as a result of inhibition of the secretion of hydrochloric acid (benign, reversible);
central and peripheral nervous system: dizziness, headache, agitation, drowsiness / insomnia, depression, paresthesia, hallucinations; with concomitant severe somatic diseases and a history of previous severe liver disease - encephalopathy;
musculoskeletal system: myalgia, myasthenia gravis (muscle weakness), arthralgia;
hematopoietic system: thrombocytopenia, leukopenia; in some episodes - agranulocytosis, pancytopenia;
dermatological reactions: skin rash, itching, hyperhidrosis; in some episodes - exudative erythema multiforme, photosensitivity, alopecia;
hypersensitivity reactions: bronchospasm, fever, urticaria, interstitial nephritis, anaphylactic shock, angioedema;
other reactions: peripheral edema, visual impairment, gynecomastia.
Overdose
Symptoms of a domperidone overdose: disorientation, drowsiness, extrapyramidal reactions. For therapy, it is recommended to take activated carbon, and in the case of extrapyramidal reactions, the use of anticholinergic, antiparkinsonian, antihistamines.
Symptoms of an omeprazole overdose: nausea, dry mouth, headache, agitation, blurred vision, confusion, drowsiness, increased sweating, arrhythmia. It is recommended to carry out symptomatic treatment, there is no data on a specific antidote, hemodialysis is not effective.
special instructions
Before you start taking Omez D, you should exclude the presence of malignant neoplasms, since drug therapy masks the symptoms, and may delay the correct diagnosis.
Application during pregnancy and lactation
During pregnancy, Omez D should be used with caution.
During the period of breastfeeding (lactation) - taking the drug is contraindicated.
Pediatric use
Omez D is not prescribed for children.
With impaired renal function
In renal failure, Omez D should be used with caution.
For violations of liver function
In liver failure, Omez D should be used with caution.
Drug interactions
Changing the effects of drugs when used simultaneously and / or sequentially with domperidone:
anticholinergics: neutralize the effect of domperidone;
cimetidine, sodium bicarbonate and other antacid and anti-secretory drugs: can reduce the bioavailability of domperidone;
antifungal agents of the azole series, antibiotics of the macrolide group, inhibitors of the protease of the human immunodeficiency virus (HIV protease), nefazodone: increase the plasma concentration of domperidone.
Changes in the effects of drugs when used simultaneously and / or sequentially with omeprazole:
ampicillin esters, iron salts, itraconazole and ketoconazole: an increase in gastric pH due to the intake of omeprazole can reduce their absorption;
diazepam, indirect anticoagulants, phenytoin (drugs metabolized in the liver by cytochrome CYP2C19): an inhibitor of isoenzymes of the cytochrome P450 system, omeprazole, can increase their concentration and reduce excretion, as a result of which a dose reduction of these drugs may sometimes be required;
other drugs: omeprazole may increase their inhibitory effect on the hematopoietic system.
Analogs
Analogues of Omez D are: Gastrozole, Zhelkizol, Zerocid, Omezol, Omeprazole, Omecaps, Omefes, Omizak, Omitox, Ortanol, Omipiks, Otsid, Losek, Peptikum, Promez, Petipak, Romesek, Ulzol, Ultop, Ulkozasteli, Helisol, and etc.
Terms and conditions of storage
Store in a dry, dark place and out of reach of children at a temperature not exceeding 25 ° C.
Shelf life is 2 years.
Terms of dispensing from pharmacies
Dispensed by prescription.
Reviews about Omez D
In numerous reviews, Omez D is positioned as the drug of choice for the treatment of diseases associated with increased gastrointestinal acidity. Patients talk about quick relief from pain after taking capsules, a successful combination of active substances in the composition of the drug, high quality and effectiveness of the drug. Opinions about the cost of Omez D are diametrically opposed. Some reviews indicate that the price is acceptable, while other patients consider the cost too high.
There are practically no other negative reviews.
Price for Omez D in pharmacies
The approximate price for Omez D for 30 capsules (10 mg + 10 mg) in a package is ~ 267 rubles.
Omez D: prices in online pharmacies
Drug name
Price
Pharmacy
Omez D 10 mg + 10 mg capsules 30 pcs.
229 r
Buy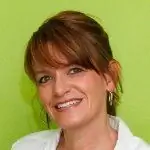 Maria Kulkes Medical journalist About the author
Education: First Moscow State Medical University named after I. M. Sechenov, specialty "General Medicine".
Information about the drug is generalized, provided for informational purposes only and does not replace the official instructions. Self-medication is hazardous to health!
Popular by topic