Table of contents: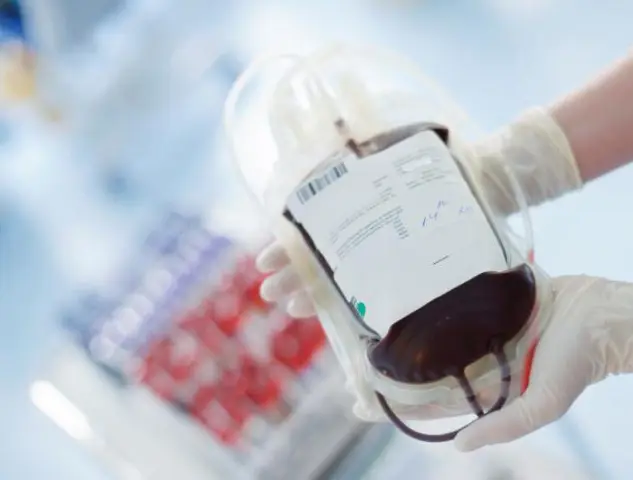 Video: Reoglyuman - Instructions For Use, Analogs, Price, Indications, Reviews
Reogluman
Reogluman: instructions for use and reviews
1. Release form and composition
2. Pharmacological properties
3. Indications for use
4. Contraindications
5. Method of application and dosage
6. Side effects
7. Overdose
8. Special instructions
9. Application during pregnancy and lactation
10. In case of impaired renal function
11. Drug interactions
12. Analogs
13. Terms and conditions of storage
14. Terms of dispensing from pharmacies
15. Reviews
16. Price in pharmacies
Latin name: Rheogluman
ATX code: B05AA05
Active ingredient: dextran (Dextranum), mannitol (Mannitol), sodium chloride (Sodium chloride)
Manufacturer: Biochemist, JSC (Russia)
Description and photo update: 2019-10-12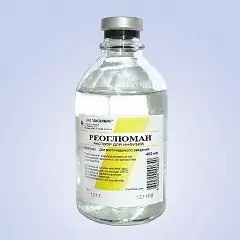 Reogluman is a combined plasma-substituting drug.
Release form and composition
The drug is produced in the form of a solution for infusion: transparent, colorless or pale yellow, odorless (sold in 400 ml bottles for blood substitutes along with instructions for using Reogluman).
100 ml of solution for infusion contains:
active ingredients: sodium chloride - 0.9 g; mannitol - 5 g; dextran with a molecular weight of 30,000 to 50,000 - 10 g;
additional component: water for injection - up to 100 ml.
Pharmacological properties
Pharmacodynamics
Reogluman is a plasma-substituting agent that improves microcirculation. The drug reduces blood viscosity as a result of its antiaggregatory activity in relation to blood corpuscles, promotes the normalization of blood flow in small capillaries, and improves hemodynamic parameters. The drug also has an anti-shock, detoxification and osmodiuretic effect.
Each gram of dextran included in the Reogluman composition promotes the transfer of 20–25 ml of fluid from the tissue into the bloodstream.
Pharmacokinetics
On average, in the first day, 70% of the drug is excreted from the body through the kidneys. The rest of the agent enters the reticuloendothelial system (macrophage system), where it is gradually broken down to glucose.
Indications for use
Reogluman is recommended for the prevention and treatment of diseases occurring with impaired microcirculation, both local and general, and fluid retention in the body:
violation of capillary blood flow (burn, traumatic, cardiogenic, toxic shock);
violation of venous and arterial circulation (thrombophlebitis, thrombosis, Raynaud's disease, endarteritis);
renal and renal-hepatic failure against the background of the preserved filtration function of the kidneys;
complications after transfusion due to transfusion of incompatible blood;
trauma, burns, pancreatitis, peritonitis - for the purpose of detoxification;
plastic and vascular surgery - to improve local circulation and reduce the tendency to thrombosis in the graft.
Contraindications
According to the indications, Reogluman is not used in the following cases:
hemorrhagic diathesis;
excessive hydremia (hematocrit less than 25%);
chronic heart failure (CHF) with severe edema;
severe renal failure, accompanied by anuria;
severe forms of allergic reactions of unknown etiology;
significant dehydration.
Reogluman, instructions for use: method and dosage
Reogluman should be administered intravenously (IV) by drop. IV jet injection can cause hypervolemia due to the pronounced colloidal-osmotic action of the agent.
Doses and the rate of infusion of the solution are determined individually, taking into account the indications, assessment of the patient's condition and his hourly and daily urine output.
Recommended dosage regimen of Reogluman:
complex therapy of shock in violation of capillary blood flow: inject in a dose of 400 to 800 ml while monitoring hemodynamic parameters, such as circulating blood volume (BCC), blood pressure (BP), central venous pressure (CVP), hourly and daily urine output;
burn shock: 2-3 times infusion is allowed during the first day from the moment of injury; the first dose of the solution, 400 ml, can be injected drip over 2 hours, the second - after 6-12 hours at the same infusion rate; in the case when other dextran preparations (Reopolyglukin, Polyglukin) are prescribed during therapy, the total daily dose of these funds should not be higher than 1600 ml, which is equivalent to 100-130 g of dextran; during the second day of the shock state with stabilization of blood pressure, BCC and diuresis, Reogluman should be injected 1-2 times, 400 mg each; in the stage of acute burn toxemia, the agent must be used as part of infusion therapy daily or every other day at a dose of 400 ml with mandatory monitoring of blood hemoglobin and hematocrit, daily urine output;at the stage of septicotoxemia, the infusion of the drug in similar doses is most appropriate against the background of preparation for the autodermoplasty operation and during the first 2 days from the moment of its implementation;
cardiovascular and plastic surgery: inject at a dose of 10 ml / kg 30-60 minutes before the operation and at a dose of 400 ml during it, after the operation the solution is infused every day for 5-6 days at the rate of 10 ml / kg for a single injection;
acute renal-hepatic failure with preserved filtration and against the background of post-transfusion complications: use once at a dose of 400-800 ml, you can repeat the infusion daily at the rate of 10 ml / kg per injection for 3-5 days, controlling water-electrolyte metabolism and acid- alkaline balance, as well as indicators of the blood coagulation system.
Side effects
After transfusion of the drug, undesirable effects are usually not observed, however, the following violations are sometimes recorded:
cardiovascular system: lowering blood pressure, tachycardia;
allergic reactions: in some previously sensitized patients - allergic reactions of varying severity; in persons with a history of intolerance to intravenous injections of protein preparations, plasma substitutes (including dextran preparations, as well as vaccines and serums), anaphylactic shock.
In the event of allergic reactions or anaphylactic shock, it is necessary to immediately stop the Reogluman infusion and, without removing the needle from the vein, introduce symptomatic drugs used in the treatment of these complications (antihistamines, vasopressor drugs, cardiac drugs, corticosteroids, etc.).
Overdose
There is no data on Reogluman overdose.
special instructions
Before the start of the transfusion, a visual inspection of the solution must be carried out, the latter must be transparent and not contain suspension. Also, the presence of cracks in the bottle or a violation of the seal is not allowed.
When using Reogluman, it is imperative to perform a biological test - slowly inject 5 drops of the solution, and then interrupt the infusion for 3 minutes, then introduce another 30 drops and again suspend the administration of the agent for 3 minutes. In the absence of a response, intravenous infusion is continued at a rate of 40 drops per minute. Exceeding this rate of introduction is allowed only with dynamic monitoring of the indicators of the CVP and electrocardiogram (ECG).
In order to maintain the water-electrolyte balance in combination with Reogluman, it is recommended to administer potassium and sodium solutions.
Application during pregnancy and lactation
There are no data indicating the safety and efficacy of using Reogluman for indications in pregnant and lactating women.
With impaired renal function
Plasma-substituting therapy against a background of severe renal failure, accompanied by anuria, is contraindicated.
Drug interactions
Reogluman is compatible with other drugs that include dextran (Reopolyglyukin, Polyglyukin), and crystalloid solutions.
Analogs
Reogluman's analogs are Reopolyglyukin, Zelnab-20, Dextran 40, Dextran 70, Reosorbilact, Volemkor, Volekam, Voluven, Venofundin, Volulayt, Hydrael 130, Hemostabil, Gelofuzin, Polyglyukin, Plazmalin, Neorondex-Sonorbes and others Geta.
Terms and conditions of storage
Store out of reach of children, protected from moisture, at a temperature not exceeding 25 ° C. Freezing is allowed during transportation.
The shelf life is 3 years.
Terms of dispensing from pharmacies
Dispensed by prescription.
Reviews about Reogluman
On medical forums, extremely rare reviews about Reogluman are mostly positive. Patients note that the drug has been successfully used to improve capillary blood flow against the background of diseases associated with impaired microcirculation and fluid retention in the body.
There are no complaints about the undesirable effects of the drug.
Price for Reogluman in pharmacies
The price for Reogluman, a solution for infusion, can be 180–210 rubles. for a 400 ml bottle.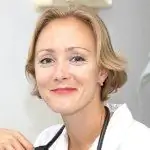 Anna Kozlova Medical journalist About the author
Education: Rostov State Medical University, specialty "General Medicine".
Information about the drug is generalized, provided for informational purposes only and does not replace the official instructions. Self-medication is hazardous to health!
Popular by topic