Table of contents: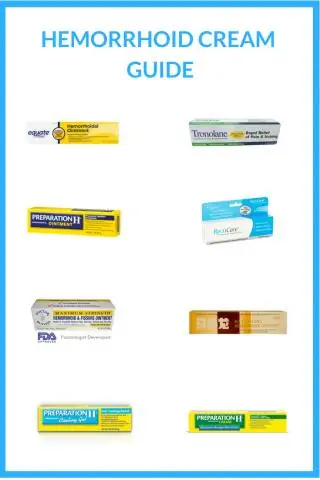 Video: Relief Pro - Instructions For Using Cream And Candles, Reviews, Price
Relief Pro
Latin name: Relief Pro
ATX code: C05AX03
Active ingredient: lidocaine (lidocaine) + fluocortolone (fluocortolone)
Manufacturer: Bayer Healthcare Manufacturing S.r. L (Italy)
Description and photo update: 2018-27-11
Prices in pharmacies: from 367 rubles.
Buy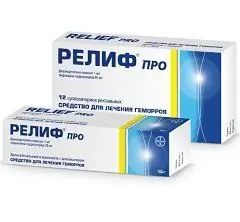 Relief Pro is a drug with anti-inflammatory and local anesthetic action for local use in proctology.
Release form and composition
rectal cream: white, opaque (10, 15, 30 and 50 g each in aluminum tubes, sealed with a membrane and screw cap, in a cardboard box 1 tube complete with an applicator);
rectal suppositories: torpedo-shaped, with a smooth surface, yellowish-white color (5 and 6 pcs. in strips of aluminum foil, in a cardboard box 1 or 2 strips).
Each pack also contains instructions for the use of Relief Pro.
Composition of 1 g rectal cream:
active ingredients: lidocaine hydrochloride (in terms of anhydrous substance) - 20 mg, fluocortolone pivalate - 1 mg;
auxiliary components: white petrolatum, liquid paraffin, benzyl alcohol, cetostearyl alcohol, sorbitan stearate, polysorbate 60, disodium edetate, sodium dihydrogen phosphate dihydrate, sodium hydrogen phosphate dodecahydrate, purified water.
Composition of 1 rectal suppository:
active ingredients: lidocaine hydrochloride (in terms of anhydrous substance) - 40 mg, fluocortolone pivalate - 1 mg;
auxiliary component: solid fat (Witepsol W35).
Pharmacological properties
Pharmacodynamics
The action of Relief Pro is due to the properties of its active components:
lidocaine is a local anesthetic, the mechanism of analgesic action of which is explained by the ability to suppress the formation and conduction of nerve impulses along afferent nerve fibers by depolarizing sodium channels;
fluocortolone is a glucocorticosteroid that, when applied to the skin, prevents marginal accumulation of neutrophils, reduces the content of lymphokines and inhibits the migration of macrophages, thereby reducing the processes of infiltration, exudation and granulation. The substance suppresses allergic and inflammatory skin reactions, relieves pain, burning and itching. Reduces capillary dilation, tissue infiltration and interstitial edema.
Pharmacokinetics
To achieve a local therapeutic effect, a sufficiently low level of Relief Pro active substances in blood plasma.
Pharmacokinetic parameters of fluocortolone pivalate:
absorption: after a single injection of 1 suppository or rectal application of 1 g of cream, the absorption of the substance is no more than 5% of the administered / applied drug. During the research, 2 suppositories were injected daily 3 times a day for 4 weeks, while the plasma fluocortolone content did not reach the level at which systemic effects are manifested;
metabolism: the substance undergoes hydrolysis by esterases and enzymes of the inflammatory focus, as a result of which fluocortolone, 11-ketofluocortolone and trimethylacetic acid are formed;
Elimination: after rectal administration of the drug, the half-lives of fluocortolone and its metabolites were 1.3 hours and 4 hours, respectively. It is excreted mainly in the urine in the form of metabolites.
Pharmacokinetic parameters of lidocaine:
absorption: after rectal administration, the absorption of lidocaine is approximately 30%, bioavailability is 24%;
metabolism: metabolized by hydrolysis of the amide bond, oxidative N-dealkylation and hydroxylation of the aromatic ring to form the main metabolite of 4-hydroxy-2,6-xylidine;
Excretion: the half-life of lidocaine is 1–2 hours, 70% of the substance is excreted from the body in the urine as the main metabolite.
Indications for use
Relief Pro cream is also used to treat eczema in the anus.
Contraindications
viral diseases (for example, shingles, chickenpox, or reaction to vaccination) in the area of application of the drug;
syphilitic or tuberculous process in the area of drug use;
I trimester of pregnancy;
age up to 18 years;
increased individual sensitivity to any component of the drug.
Relief Pro, instructions for use: method and dosage
Relief Pro is applied rectally, topically. It is recommended to use the drug after bowel movements and hygiene of the anus.
The maximum duration of treatment is 2 weeks.
Rectal suppositories
Suppositories Relief Pro must be inserted deep into the anus, 1 pc. 2 times a day (morning and evening). In severe cases of the disease in the first 3 days, the frequency of use is increased up to 3 times a day. After a stable improvement in the condition, 1 suppository per day or every other day is usually sufficient.
With severely inflamed and painful prolapsing hemorrhoids, it is recommended to start treatment with a cream: it is necessary to abundantly lubricate the hemorrhoids with cream and gently set them back with your finger. After removing the acute phase, you can proceed to the use of suppositories.
Rectal cream
Relief Pro cream should be applied 2 times a day (morning and evening). Frequency rate of application at the beginning of treatment - 3 times a day. As the condition improves, the number of applications is gradually reduced to one per day.
For one application, a pea-sized amount of cream is sufficient. After squeezing it onto your finger, you need to lubricate the area around the anus and inside the anal ring. To overcome the sphincter resistance, you need to apply the cream with your fingertip.
To inject the cream into the rectum, use the applicator included in the kit: screw it onto the tube and insert it into the anus, then slightly press on the tube and squeeze a small amount of the cream into the rectum.
Side effects
With prolonged use of Relief Pro (longer than 4 weeks), the risk of developing local skin changes increases: the appearance of stretch marks, atrophy, telangiectasias.
Relief Pro cream and candles cause burning sensation in 1-10% of cases, in rare cases - allergic reactions and irritation.
Overdose
In case of accidental ingestion of the drug inside (for example, in the case of swallowing several grams of cream or more than 1 suppository), severe dose-dependent effects on the part of the central nervous system (depression and respiratory arrest, convulsions) and the cardiovascular system (suppression of cardiac function and hearts).
Treatment is symptomatic.
special instructions
Do not swallow the drug. Avoid contact with eyes.
After using the cream / suppositories, hands should be thoroughly washed.
In the presence of concomitant fungal infections, concomitant administration of appropriate antifungal therapy is required.
Influence on the ability to drive vehicles and complex mechanisms
The negative influence of Relief Pro on the cognitive and psychomotor functions of a person has not been revealed.
Application during pregnancy and lactation
Some epidemiological studies suggest an increased risk of developing cleft palate in newborns whose mothers received oral GCS in the first trimester of pregnancy. Information on the use of local GCS during pregnancy is insufficient to assess the degree of their safety. However, given the minimal bioavailability with topical application of the drug, the likelihood of negative effects is very low.
Relief Pro suppositories and cream should not be used in the first trimester of pregnancy. In the II and III trimesters, it is necessary to compare the expected benefits and potential risks.
During pregnancy and lactation, drug treatment should be short-lived.
Pediatric use
Due to the lack of safety data, Relief Pro is not used in children and adolescents (up to 18 years).
Drug interactions
Relief Pro (due to lidocaine in its composition) should be used with caution in patients taking antiarrhythmic drugs, since the QT interval may be prolonged, in very rare cases - the development of ventricular fibrillation or atrioventricular blockade.
Analogs
Analogues of Relief Pro are: Anuzol, Hepazolone, Doloprokt, Nigepan, Posterisan Forte, Procto-Glivenol, Proctosedil, Proctosedil M, Rectobelol, Relif, Relief Advance, Ultraproct, Fissario, etc.
Terms and conditions of storage
Keep out of reach of children at temperatures up to 30 ° C.
The shelf life of rectal cream is 3 years, rectal suppositories - 4 years.
Terms of dispensing from pharmacies
Dispensed by prescription.
Reviews about Relief Pro
According to reviews, Relief Pro is an effective treatment for hemorrhoids. Its additional advantages include a short treatment course and an acceptable cost.
Price for Relief Pro in pharmacies
Approximate prices for Relief Pro: rectal suppositories, 12 pcs. in the package - 587–601 rubles., rectal cream, tube of 10 g - 305–342 rubles.
Relief Pro: prices in online pharmacies
Drug name
Price
Pharmacy
Relief Pro 1 mg + 20 mg / g rectal cream 10 g 1 pc.
367 r
Buy
Relief Pro 1 mg + 40 mg rectal suppositories 12 pcs.
RUB 519
Buy
Relief Pro suppositories rectal. 12 pcs.
RUB 533
Buy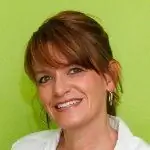 Maria Kulkes Medical journalist About the author
Education: First Moscow State Medical University named after I. M. Sechenov, specialty "General Medicine".
Information about the drug is generalized, provided for informational purposes only and does not replace the official instructions. Self-medication is hazardous to health!
Recommended: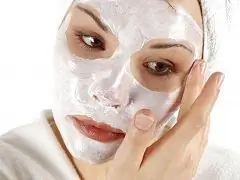 Sour cream masks are popular skin care products that make your skin smooth and silky

Suppositories for children Kipferon is an effective antiviral and antimicrobial drug that also has an immunomodulatory effect

Suppositories Nurofen for children have anesthetic, anti-inflammatory and antipyretic effect. The drug can be used in children over 3 months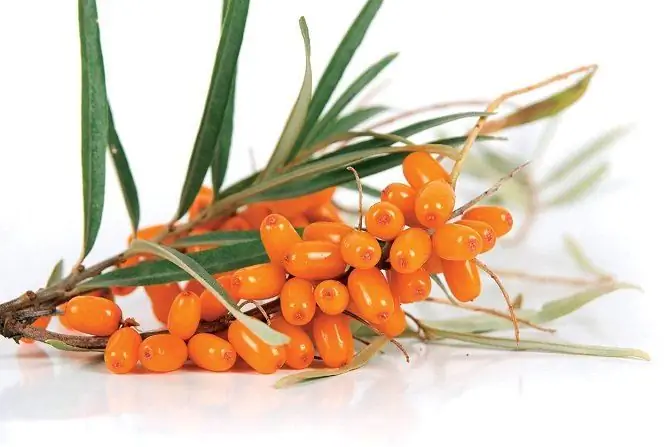 Sea buckthorn candles for hemorrhoids are effective and at the same time do not have a harmful effect on the body, so they can be used even during pregnancy and the elderly

The most effective ways to relieve stress are communication with loved ones, which evokes positive emotions, exercise, creative pursuits and hobbies