Table of contents: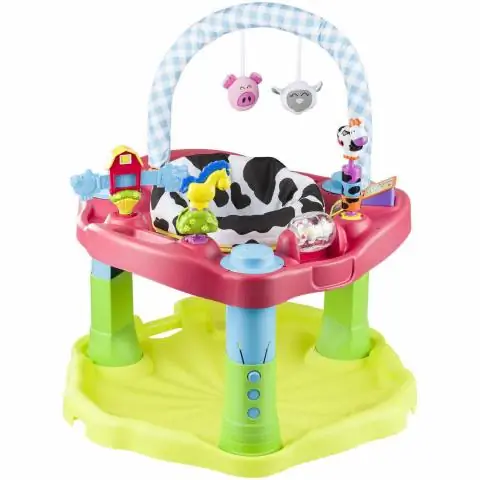 Video: Nazol Baby - Instructions For The Use Of Drops, Price, Reviews, Analogues
Nazol Baby
Nazol Baby: instructions for use and reviews
1. Release form and composition
2. Pharmacological properties
3. Indications for use
4. Contraindications
5. Method of application and dosage
6. Side effects
7. Overdose
8. Special instructions
9. Application during pregnancy and lactation
10. Use in childhood
11. Drug interactions
12. Analogs
13. Terms and conditions of storage
14. Terms of dispensing from pharmacies
15. Reviews
16. Price in pharmacies
Latin name: Nazol Baby
ATX code: R01AA04
Active ingredient: phenylephrine (phenylephrine)
Manufacturer: BAYER, CJSC (Russia)
Description and photo updated: 22.11.2018
Prices in pharmacies: from 167 rubles.
Buy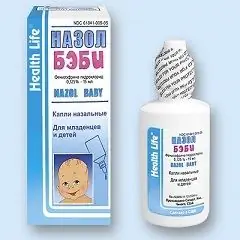 Nazol Baby is a vasoconstrictor drug for local use in otolaryngology; anticongestant - vasoconstrictor, stimulator of α-adrenergic receptors.
Release form and composition
Nazol Baby is released in the form of nasal drops: a solution that is odorless, transparent, from light yellow to colorless (in polyethylene bottles with a screwed polypropylene cap with a mounted pipette, closed with a rubber cap, 5, 10, 15 or 30 ml each; in a cardboard pack 1 bottle).
Composition for 100 ml nasal drops:
active substance: phenylephrine hydrochloride - 125 mg;
auxiliary components: disodium edetate dihydrate - 20 mg, glycerol - 5000 mg, macrogol 1500 - 1500 mg, benzalkonium chloride - 18 mg, sodium hydrogen phosphate dihydrate - 226 mg, potassium dihydrogen phosphate - 101 mg, purified water - 94760 mg.
Pharmacological properties
Pharmacodynamics
The active ingredient in the drops of Nazol Baby is phenylephrine, a sympathomimetic (α1-adrenergic receptor agonist). When applied topically in ENT practice, it has a vasoconstrictor effect due to the stimulation of α1-adrenergic receptors of the nasal mucosa. The drug reduces the hyperemia of the tissues of the nasal mucosa, reduces swelling and congestion, and also improves the patency of the nasal airways.
Pharmacokinetics
Since Nazol Baby is used topically, it has little systemic absorption.
Indications for use
According to the instructions, Nazol Baby is recommended to be used to normalize difficulty breathing through the nose with flu, acute respiratory viral (ARVI) and colds, hay fever and other allergic diseases of the upper respiratory tract, accompanied by acute sinusitis or rhinitis.
Contraindications
Absolute:
hypertensive crisis;
diseases of the cardiovascular system (angina pectoris, coronary sclerosis);
diabetes;
thyrotoxicosis;
simultaneous reception with monoamine oxidase inhibitors (MAO), as well as within 2 weeks after their cancellation;
hypersensitivity to any of the components.
In children under 6 years of age, the drug is used with caution.
Instructions for use Nazola Baby: method and dosage
Drops Nazol Baby are intended for intranasal instillation.
To carry out the procedure, the bottle, holding it upside down above the nasal passage, must be slightly squeezed. The pipette on the bottle should be wiped dry after use.
Recommended dosage according to age:
children under 1 year: 1 drop no more than 1 time in 6 hours;
children 1–6 years old: 1–2 drops per 1 instillation;
children over 6 years old and adults: 3-4 drops per 1 instillation.
The duration of therapy is no more than three days.
Side effects
from the central nervous system: dizziness, headache, sleep disturbance, tremor;
on the part of the cardiovascular system: arrhythmia, palpitations, increased blood pressure;
local reactions: sometimes - tingling, tingling or burning in the nose;
other reactions: pallor, hyperhidrosis.
Overdose
No data on Nazol Baby's overdose have been reported.
Possible symptoms during systemic absorption of the drug: a feeling of heaviness in the head and limbs, short paroxysms of ventricular tachycardia, ventricular premature beats, a strong increase in blood pressure, agitation.
For the treatment of the condition, intravenous administration of short-acting α-blockers (phentolamine) is recommended, and in case of rhythm disturbances, β-blockers.
special instructions
It should be borne in mind that the systemic absorption of phenylephrine and the associated risk of adverse reactions in children is higher than in adult patients.
MAO inhibitors are able to enhance the severity of the adrenergic action of sympathomimetics and increase the likelihood of adverse reactions from the cardiovascular system.
Application during pregnancy and lactation
The use of Nazola Baby for the treatment of pregnant and lactating women is allowed as directed by a doctor, provided that the potential benefit to the mother exceeds the possible risk to the fetus / child.
Pediatric use
In pediatric practice, Nazol Baby drops are used according to indications.
The use of drops for the treatment of children from birth to one year old is allowed strictly according to the doctor's prescription, observing the intervals between instillations of at least 6 hours.
Drug interactions
As a result of systemic absorption of the drug, the following interactions are possible:
tricyclic antidepressants (maprotiline), MAO inhibitors (selegiline, procarbazine), guanethidine, guanedrel: potentiation of arrhythmogenicity and pressor effect of phenylephrine;
thyroid hormones: an increase in the (mutually) phenylephrine-related risk of coronary insufficiency, especially in patients with coronary atherosclerosis.
Analogs
The analogues of Nazol Baby are Bebifrin, Vizofrin, Irifrin, Irifrin BK, Mezaton, Nazol, Neosinephrine-POS, Relief, Phenylephrine-SOLOpharm, etc.
Terms and conditions of storage
Store in a dry, dark place at a temperature of 15-30 ° C. Keep out of the reach of children.
Shelf life is 2 years.
Terms of dispensing from pharmacies
Available without a prescription.
Reviews about Nazole Baby
There are a lot of reviews about Nazole Baby, but they are so contradictory that it is impossible to unequivocally assess not only the effectiveness of the drug, but even its packaging, which is convenient for some users, but not for others.
Price for Nazol Baby in pharmacies
The approximate price of Nazola Baby nasal drops for 1 10 ml dropper bottle varies in the range from 170 to 205 p.
Nazol Baby: prices in online pharmacies
Drug name
Price
Pharmacy
Nazol Baby 0.125% nasal drops 10 ml 1 pc.
167 r
Buy
Nazol Baby gave the drops. 0.125% 10ml
175 RUB
Buy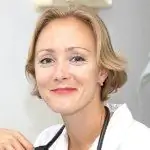 Anna Kozlova Medical journalist About the author
Education: Rostov State Medical University, specialty "General Medicine".
Information about the drug is generalized, provided for informational purposes only and does not replace the official instructions. Self-medication is hazardous to health!
Popular by topic