Table of contents: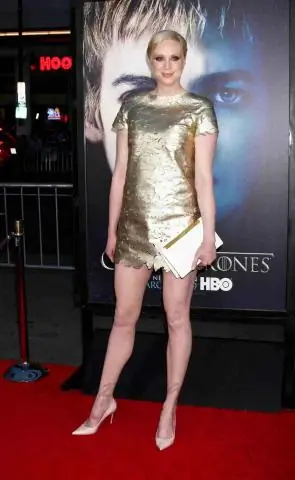 Video: Caliksta - Instructions For Use, Reviews, Price, Tablet Analogs
Calixta
Caliksta: instructions for use and reviews
1. Release form and composition
2. Pharmacological properties
3. Indications for use
4. Contraindications
5. Method of application and dosage
6. Side effects
7. Overdose
8. Special instructions
9. Application during pregnancy and lactation
10. Use in childhood
11. In case of impaired renal function
12. For violations of liver function
13. Use in the elderly
14. Drug interactions
15. Analogs
16. Terms and conditions of storage
17. Terms of dispensing from pharmacies
18. Reviews
19. Price in pharmacies
Latin name: Calixta
ATX code: N06AX11
Active ingredient: mirtazapine (mirtazapine)
Manufacturer: BELUPO, Pharmaceuticals & Cosmetics, dd (Croatia)
Description and photo update: 2018-21-11
Prices in pharmacies: from 904 rubles.
Buy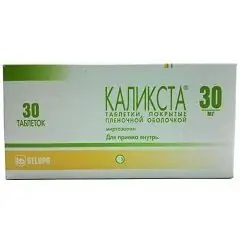 Calixta is a psychotropic drug, antidepressant.
Release form and composition
Dosage form Caliksta - film-coated tablets: oblong; at a dosage of 15 mg - with a risk on one side, yellow; at a dosage of 30 mg - with a risk on one side, brownish-pink; at a dosage of 45 mg - white (15 mg tablets: 30 pcs. in blisters, in a cardboard box one blister; 30 and 45 mg tablets: 15 pcs. in blisters, in a cardboard box two blisters).
One film-coated tablet at a dosage of 15/30/45 mg contains:
active substance: mirtazapine - 15/30/45 mg;
auxiliary components: lactose monohydrate - 44.4 / 88.8 / 133.2 mg; corn starch - 28/56/84 mg; hyprolosis - 15/30/45 mg; pregelatinized starch - 15/30/45 mg; microcrystalline cellulose - 15/30/45 mg; silicon dioxide - 0.5 / 1 / 1.5 mg; talc - 1.4 / 2.8 / 4.2 mg; magnesium stearate - 0.7 / 1.4 / 2.1 mg;
shell: hypromellose-5 CPS - 2.4 / 4.8 / 7.2 mg; macrogol 6000 - 0.2 / 0.4 / 0.6 mg; titanium dioxide - 0.25 / 0.5 / 1.05 mg; iron dye yellow oxide (E 172) - 0.1 / 0.15 / 0 mg; iron dye red oxide (E 172) - 0 / 0.05 / 0 mg; talc - 0.05 / 0.1 / 0.15 mg.
Pharmacological properties
Calixta is a tetracyclic antidepressant with a predominantly sedative effect. It is most effective for treating depressive conditions aggravated by an inability to experience joy and pleasure, loss of interest (anhedonia), psychomotor retardation, sleep disturbances (especially with early awakenings) and weight loss, as well as symptoms such as suicidal thoughts and diurnal mood swings. Usually, the antidepressant effect of the drug occurs within 1-2 weeks from the start of therapy.
Pharmacodynamics
The active component of Calixta is mirtazapine, an antagonist of presynaptic α 2 -adrenoreceptors in the central nervous system (central nervous system), which enhances the central serotonergic and noradrenergic transmission of nerve impulses. The potentiation of serotonergic transmission is realized exclusively through the membrane receptors of 5-hydroxytryptamine 1 (5-HT 1), since mirtazapine blocks 5-HT 2 and 5-HT 3 receptors. It is assumed that the enantiomers of mirtazapine (a pair of stereoisomers mirroring each other, not aligned in space) have antidepressant activity: the enantiomer S (+) - inhibits serotonin 5-HT 2 - and α 2-adrenergic receptors, and the R (-) enantiomer inhibits serotonin 5-HT3 receptors.
The sedative efficacy of mirtazapine is due to its antagonism towards H 1 -histamine receptors.
In most cases, mirtazapine is well tolerated; within therapeutic doses, it has practically no m-anticholinergic effect, and almost no effect on the function of the cardiovascular system.
Pharmacokinetics
absorption: after taking Calixa inside, mirtazapine is rapidly absorbed. Its bioavailability is about 50%, reaching its maximum plasma concentration (C max) after about 2 hours. The time to reach the equilibrium concentration is 3-4 days, in the future the indicator does not change. Within the recommended dosage range, the pharmacokinetic characteristics of mirtazapine show a linear relationship with the dose taken. Food intake does not affect the metabolism of the drug;
distribution: mirtazapine demonstrates a high degree of binding to plasma proteins (~ 85%);
metabolism: the substance is extensively metabolized by demethylation and oxidation, followed by conjugation. The formation of 8-hydroxymetabolite mirtazapine occurs with the participation of cytochrome P 450 isoenzymes (CYP2D6 and CYP1A2); N-demethylated and N-oxidized metabolites are thought to be produced by CYP3A4. The metabolite demethylmirtazapine is pharmacologically active. Renal / hepatic impairment decreases the clearance of Calixa;
excretion: mirtazapine and its metabolites are excreted in the urine and feces for several days. T 1/2 (half-life) is 20-40 hours (in rare cases, up to 65 hours). In younger patients, a shorter T 1/2 is observed.
Indications for use
According to the instructions, Calixtus is recommended for the treatment of depression.
Contraindications
Absolute:
rare hereditary pathologies: lactase deficiency, lactose intolerance, glucose-galactose malabsorption;
period of breastfeeding (lactation);
age up to 18 years;
hypersensitivity to mirtazapine and / or auxiliary components of the drug.
Relative contraindications for which Calixta should be used after adjusting the dosage regimen and under regular medical supervision:
epilepsy and organic lesions of the brain (during treatment, in rare cases, convulsions may develop);
hepatic / renal failure;
heart disease (impaired cardiac conduction, angina / recent myocardial infarction);
cerebrovascular disease (including a history of ischemic stroke);
arterial hypotension and conditions predisposing to it (including dehydration and hypovolemia);
drug abuse, dependence on drugs that affect the central nervous system, the development of manias and hypomania;
violation of urination (including due to prostatic hyperplasia);
diabetes;
increased intraocular pressure, acute angle-closure glaucoma;
simultaneous use of benzodiazepines.
Instructions for use of Calixta: method and dosage
Calixta is intended for oral administration. The tablets are swallowed whole, without chewing, and, if necessary, washed down with a sufficient amount of liquid.
The effective daily dose for adult patients is usually 15–45 mg; initial - 15 or 30 mg.
It is recommended to take Calixta once a day, preferably at the same time, before going to sleep at night. It is allowed to divide the daily dose into 2 doses - morning and evening (most of the daily dose should be left for the evening).
If possible, therapy should be continued for 4 to 6 months, until symptoms disappear completely, after which it can be gradually completed. Mirtazapine begins to exert its effect mainly after 1-2 weeks of administration. Treatment with an adequate dose usually results in a positive result in 2–4 weeks. If necessary, you can increase the dose to the maximum daily dose of 45 mg. In the absence of positive dynamics after another 2-4 weeks (general course of 4-8 weeks), therapy should be discontinued.
Side effects
Patients with depression have a number of symptoms associated with the underlying disease that are difficult to distinguish from those caused by Calixta.
The classification used to determine the frequency of side effects: very common (≥ 0.1); often (≥ 0.01 and <0.1), infrequently (≥ 0.001 and <0.01); rarely (≥ 0.0001 and <0.001); with an unspecified frequency (<0.0001, including single episodes).
Side effects from systems and organs, the development of which is possible as a result of taking Caliksta:
blood and lymphatic system: with an unknown frequency - eosinophilia, depression of bone marrow function (agranulocytosis, thrombocytopenia, granulocytopenia, aplastic anemia);
nervous system: very often - drowsiness (can lead to impaired concentration, usually occurs in the first weeks of treatment), headache, sedation; often - dizziness, tremors, lethargy; infrequently - restless legs syndrome, paresthesia, fainting; rarely - serotonin syndrome, convulsions (stroke), myoclonus, paresthesia of the oral mucosa;
gastrointestinal tract: very often - xerostomia; often - nausea, vomiting, diarrhea; infrequently - a decrease in the sensitivity of the oral mucosa; with an unknown frequency - swelling of the oral mucosa;
skin and subcutaneous tissue: often - skin rashes;
musculoskeletal system and connective tissue: often - myalgia, arthralgia, back pain;
endocrine system: with an unknown frequency - a violation of the secretion of ADH (antidiuretic hormone);
metabolism and nutrition: very often - increased appetite;
cardiovascular system: often - orthostatic hypotension; infrequently - lowering blood pressure (blood pressure);
general disorders: infrequently - fatigue;
liver and biliary tract: rarely - increased activity of hepatic transaminases in serum;
mental disorders: often - confusion, unusual dreams, insomnia, anxiety; infrequently - mania, nightmares, agitation, psychomotor agitation (including akathisia and hyperkinesia), hallucinations; with an unspecified frequency - suicidal intentions, suicidal behavior.
It is important to consider that lowering the dose of Calixa does not usually reduce its sedative effect, but may weaken the antidepressant efficacy.
Mental disorders such as anxiety and insomnia can be symptoms of depression, and when treated with antidepressants, they may develop or worsen. While taking Calixta, reports of the appearance or aggravation of anxiety and insomnia were very rare.
Overdose
The experience with overdose of mirtazapine alone indicates mild symptoms. Central nervous system depression, accompanied by prolonged sedation and disorientation, with tachycardia and a slight increase or decrease in blood pressure has been reported. But more complex options with severe consequences, including death, are possible when taking doses that are many times higher than the therapeutic ones, especially in the case of a complex overdose of several drugs taken simultaneously.
After taking activated charcoal and / or gastric lavage, symptomatic treatment is recommended in order to maintain vital body functions.
special instructions
The use of antidepressants in patients with schizophrenia or other psychotic disorders can lead to worsening psychotic symptoms, for example, an increase in paranoid ideas.
Against the background of treatment, there is a possibility of transformation of the depressive phase of manic-depressive psychosis into the manic phase.
In patients under 24 years of age who have been diagnosed with depression and other psychiatric illnesses, antidepressants (compared to placebo) increase the risk of suicidal ideation and suicidal behavior. Patients of this age group, when prescribing the drug, must carefully balance the risk of suicide with the benefits of using Calixa. According to the results of short-term studies, in patients over 24 years of age, the risk of suicide with the use of mirtazapine did not change, and at the age of over 65 it slightly decreased. In any depressive disorder, an increase in suicidal intentions accompanies the underlying disease. In this regard, in the course of therapy, it is required to establish monitoring of patients in order to timely detect violations / changes in behavior and prevent suicide attempts.
Calixta is not addictive, but according to the results of post-registration use, it turned out that a sudden cessation of therapy after a long course can sometimes cause withdrawal symptoms. For the most part, these reactions are weak and self-limiting. The most common symptoms of withdrawal were: agitation, dizziness, anxiety, nausea, headache. It should be borne in mind that this symptomatology is also typical for the underlying disease. Calixa therapy is recommended to be stopped gradually.
In old age, patients usually show increased sensitivity to the drug, and their side effects are more pronounced. At the same time, an increase in the frequency of adverse reactions in elderly patients was not observed according to clinical studies. The data of such observations are currently limited.
Reception of Calixta must be stopped immediately if signs of jaundice appear.
During treatment, it is necessary to avoid the use of alcohol and other drugs (including medicinal products) containing ethanol.
When using Calixta, in rare cases, bone marrow suppression is observed, usually manifested by granulocytopenia or agranulocytosis. Diseases for the most part are detected after 4-6 weeks from the start of treatment and are reversible after its termination. It is required to pay special attention to the appearance of symptoms such as sore throat, fever, stomatitis, and other signs of flu-like syndrome, and if they appear, stop therapy and do a blood test.
Influence on the ability to drive vehicles and complex mechanisms
Patients taking Calixta should take into account that the drug can reduce concentration. Therefore, if possible, avoid potentially hazardous activities such as operating complex machinery and driving vehicles.
Application during pregnancy and lactation
There is no reliable data on the safety of the use of mirtazapine during pregnancy in humans, but in the process of testing on animals, its teratogenic effect was not revealed. In this regard, Calixtus is allowed to be taken during pregnancy only as directed by a doctor, when he decides that the benefits to the mother outweigh the potential risks to the fetus.
When breastfeeding, the use of Calixta is not recommended, since there is no data on its excretion in breast milk.
Pediatric use
Calixta is forbidden to use in pediatrics due to the lack of data on the safety and effectiveness of its use in children and adolescents under 18 years of age.
With impaired renal function
Patients with renal insufficiency, due to a possible decrease in the clearance of mirtazapine, may need to adjust the dosage regimen of Calixa.
For violations of liver function
Patients with hepatic insufficiency, due to a possible decrease in the clearance of mirtazapine, may require adjustment of the dosage regimen of Calixta.
Use in the elderly
Correction of the initial dose of mirtazapine in elderly patients is not required, but its increase in order to select a satisfactory and safe response to therapy should be done only under medical supervision.
Drug interactions
The pharmacokinetic interaction of Calixta is due to the intensive metabolism of mirtazapine by isoenzymes CYP2D6 and CYP3A4, to a lesser extent by the isoenzyme CYP1A2. During his study, it was revealed that:
paroxetine (an inhibitor of the isoenzyme CYP2D6) does not affect the pharmacokinetics of mirtazapine at steady state;
ketoconazole (a potent inhibitor of the isoenzyme CYP3A4) increases the C max of mirtazapine by approximately 40% and the AUC (area under the concentration-time curve) by 50%;
potent inhibitors of the isoenzyme CYP3A4, HIV protease inhibitors, azole antifungal drugs, erythromycin, nefazodone should be taken with caution when combined with mirtazapine;
carbamazepine, phenytoin, rifampicin (inducers of the isoenzyme CYP3A4) approximately double the clearance of mirtazapine, reducing its plasma concentration to 45-60%, which requires an increase in the dose of mirtazapine at the beginning of their combined use and its reduction when the combined treatment is discontinued;
cimetidine can increase the bioavailability of mirtazapine by more than 50%, which requires an increase in the dose of mirtazapine at the beginning of their joint use and its reduction when the combination treatment is stopped;
risperidone, paroxetine (substrates of CYP2D6 isoenzyme), carbamazepine (substrate of CYP3A4 isoenzyme), amitriptyline, cimetidine, phenytoin do not change their pharmacokinetic data under the influence of mirtazapine (according to in vivo studies);
lithium preparations do not have important clinically significant effects and changes on the pharmacokinetics of mirtazapine.
Pharmacodynamic interaction:
monoamine oxidase (MAO) inhibitors: mirtazapine should not be used simultaneously with them, as well as for two weeks after the end of therapy with MAO inhibitors;
benzodiazepines, other sedatives: mirtazapine can increase their sedative effect, and therefore, care must be taken when prescribing together;
alcohol: mirtazapine is able to enhance its depressive effect on the central nervous system, therefore, while taking Calixta, alcohol should be avoided;
selective inhibitors of serotonin uptake, venlafaxine, other serotonergic drugs: interaction with mirtazapine is possible, which can lead to the development of serotonin syndrome;
warfarin: taking with mirtazapine at a dose of 30 mg 1 time per day causes a small but statistically significant increase in the international normalized ratio (INR). A more pronounced effect with increasing doses of mirtazapine cannot be ruled out, therefore, when treating with warfarin in combination with mirtazapine, it is recommended to control the INR.
Analogs
Analogues of Calixta are: Mirtalan, Mirtazapine Canon, Mirzaten, Mirtazonal, Noxibel, Remeron, Esprital, etc.
Terms and conditions of storage
Store at 25 ° C. Keep out of the reach of children.
Shelf life is 2 years.
Terms of dispensing from pharmacies
Dispensed by prescription.
Reviews about Calixte
In most reviews of Calixte, patients positively describe its effectiveness as a sleeping pill, helping to eliminate panic attacks, speeding up falling asleep and normalizing sleep. Some patients complain of difficulties in getting up in the morning, they say that it is difficult to wake up. There are isolated reviews of an adverse reaction in the form of increased hair loss.
The price of Calixtus in pharmacies
The approximate price for Calixta (30 mg tablets, 30 pcs. In a package) is 1,020 rubles.
Caliksta: prices in online pharmacies
Drug name
Price
Pharmacy
Caliksta 30 mg film-coated tablets 30 pcs.
904 RUB
Buy
Calixa tablets p.o. 30mg 30 pcs.
RUB 931
Buy
Caliksta 45 mg film-coated tablets 30 pcs.
1230 RUB
Buy
Caliksta tablets p.o. 45mg 30 Pcs.
1240 RUB
Buy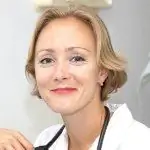 Anna Kozlova Medical journalist About the author
Education: Rostov State Medical University, specialty "General Medicine".
Information about the drug is generalized, provided for informational purposes only and does not replace the official instructions. Self-medication is hazardous to health!
Popular by topic