Table of contents: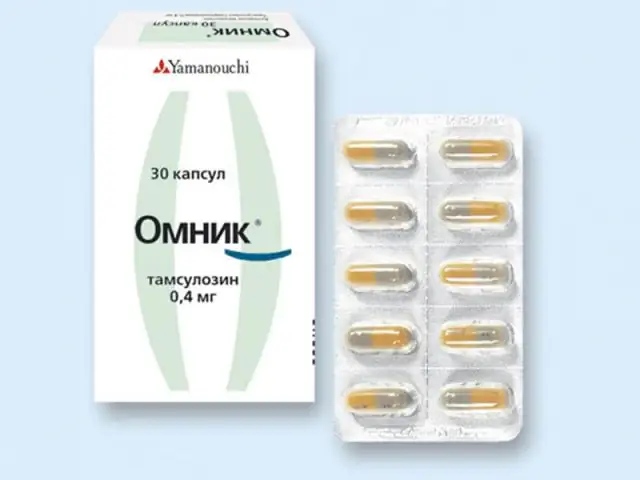 Video: Moxonitex - Instructions For The Use Of Tablets, Price, Analogs, Reviews
Moxonitex
Moxonitex: instructions for use and reviews
1. Release form and composition
2. Pharmacological properties
3. Indications for use
4. Contraindications
5. Method of application and dosage
6. Side effects
7. Overdose
8. Special instructions
9. Application during pregnancy and lactation
10. Use in childhood
11. In case of impaired renal function
12. For violations of liver function
13. Use in the elderly
14. Drug interactions
15. Analogs
16. Terms and conditions of storage
17. Terms of dispensing from pharmacies
18. Reviews
19. Price in pharmacies
Latin name: Moxonitex
ATX code: C02AC05
Active ingredient: moxonidine (moxonidine)
Producer: Salutas Pharma (Germany)
Description and photo update: 2018-25-10
Prices in pharmacies: from 111 rubles.
Buy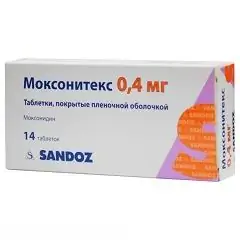 Moxonitex is an antihypertensive drug, a selective agonist of imidazoline receptors.
Release form and composition
Moxonitex is produced in the form of film-coated tablets: biconvex, round, pale pink (0.2 mg), pink (0.3 mg) or dark pink (0.4 mg) color (7, 10 or 14 pcs. in a blister, in a cardboard box 1, 2, 3, 4 or 5 blisters).
Composition of 1 tablet:
active substance: moxonidine - 0.2; 0.3 or 0.4 mg;
additional components: magnesium stearate, povidone-K25, lactose monohydrate, crospovidone;
film shell: opadry Y-1-7000 (macrogol 400, hypromellose, titanium dioxide), iron oxide red dye.
Pharmacological properties
Pharmacodynamics
Moxonitex is an antihypertensive agent. Moxonidine (the active component of the drug) belongs to selective agonists of imidazoline receptors. The tool provides reflex control of the sympathetic nervous system (receptors are located in the ventrolateral region of the medulla oblongata). It binds to an insignificant extent with central α 2 -adrenergic receptors, leading to a decrease in systolic and diastolic blood pressure (BP), both with single and long-term use. The validity period is more than 12 hours.
With prolonged treatment, there is a decrease in left ventricular myocardial hypertrophy, a decrease in the severity of signs of microarteriopathy and myocardial fibrosis, normalization of the capillary blood supply to the heart muscle, a weakening of the total peripheral vascular resistance (OPSS) and pulmonary vascular resistance. At the same time, there is no significant change in cardiac output and heart rate (HR).
Due to the effect of moxonidine, the activity of epinephrine, norepinephrine, renin, angiotensin II during exercise and at rest, atrial natriuretic peptide (under load conditions) and plasma aldosterone decreases.
When compared with placebo, the drug provides a 21% reduction in tissue resistance to insulin in insulin-resistant patients with moderate arterial hypertension and in patients with obesity. It activates the release of growth hormone, does not affect the metabolism of glucose and lipids.
Pharmacokinetics
After oral administration, moxonidine is rapidly and almost completely absorbed from the gastrointestinal tract - almost 90%. Food intake does not affect the pharmacokinetics of the substance. The maximum concentration (C max) in blood plasma is observed 30–180 minutes after oral administration and is 1–3 ng / ml. The period required to achieve C max differs from the period required for a marked decrease in blood pressure at rest, on average by 10%, and during physical activity - by 7.7%.
The oral bioavailability of a single dose is 88%, which indicates that there is no significant effect of primary passage through the liver. The binding of the drug to blood plasma proteins is 7%. Moxonidine passes through the blood-brain barrier, does not cumulate with prolonged use, the volume of distribution (V d) is 1.4–3 l / kg. 10–20% of the substance undergoes metabolic transformation with the formation of 4,5-dehydromoxonidine and an aminomethanamidine derivative.
The half-life (T ½) of the drug is 2–3 hours. During the first 24 hours, over 90% of moxonidine is excreted by the kidneys (of which in unchanged form - 50–75%, in the form of metabolites - 20%), and with bile - about 1%. In a small amount, the substance is excreted during hemodialysis.
In the presence of moderate (CC in the range of 30-60 ml / min) and severe (CC less than 30 ml / min) renal dysfunction, the steady-state concentration of moxonidine in the blood (C ss) and the final T ½, respectively, are 2 and 3 times higher than in normal kidney function (CC more than 90 ml / min).
Since the biotransformation of moxonidine in the liver practically does not occur, violations of its activity do not have a pronounced effect on the pharmacokinetics of the drug.
In the elderly and in young patients, there were no significant differences in the pharmacokinetic parameters of moxonidine.
Indications for use
According to the instructions, Moxonitex is recommended for use for the treatment of arterial hypertension.
Contraindications
Absolute:
chronic heart failure III – IV functional class according to NYHA classification (New York Heart Association);
severe cardiac arrhythmias - sinoatrial block or sick sinus syndrome, severe bradycardia (less than 50 beats / min at rest), atrioventricular block (AV block) of II and III degrees;
severe renal failure [creatinine clearance (CC) less than 30 ml / min, serum creatinine level more than 160 μmol / l] and hemodialysis
glucose-galactose malabsorption, lactase deficiency, hereditary lactose intolerance;
combined use with tricyclic antidepressants (due to the weakening of the action of moxonidine);
lactation period;
age up to 18 years;
hypersensitivity to any of the constituents of the drug.
Relative (it is necessary to use Moxonitex with caution due to possible complications):
coronary artery disease (including unstable angina pectoris, ischemic heart disease, early postinfarction period);
AV blockade of the 1st degree (due to the possible development of bradycardia);
diseases of the peripheral circulation (including Raynaud's syndrome, intermittent claudication);
liver failure;
moderate renal failure (CC 30-60 ml / min, serum creatinine 105-160 μmol / l);
Parkinson's disease, epilepsy;
glaucoma;
depression;
pregnancy.
Instructions for the use of Moxonitex: method and dosage
Moxonitex is taken orally. The tablets should be taken with a sufficient amount of liquid, food intake does not affect the effect of the drug. The dosage regimen is set individually.
The recommended starting dose is 0.2 mg once a day, in the morning. If the observed effect is insufficient, 3 weeks after the start of the course, the daily dose can be increased to 0.4 mg, taken in 1 or 2 doses. The maximum single dose is 0.4 mg, the maximum daily dose is 0.6 mg.
With moderately pronounced functional disorders of the kidneys, a single dose of Moxonitex should be no more than 0.2 mg, and the daily dose should not be more than 0.4 mg.
Side effects
cardiovascular system: infrequently - a marked decrease in blood pressure (including orthostatic hypotension), bradycardia;
digestive system: very often - dryness of the oral mucosa; often - vomiting, nausea, diarrhea, dyspepsia;
central nervous system: often - headache, dizziness (vertigo), insomnia / drowsiness; infrequently - increased excitability, fainting;
musculoskeletal system and connective tissue: often - back pain; infrequently - pain in the neck;
organ of hearing and labyrinthine disorders: infrequently - ringing in the ears;
skin and subcutaneous tissue: often - skin rash, itching; infrequently - angioedema;
general disorders: often - asthenia; infrequently - peripheral edema.
Overdose
Symptoms of an overdose of Moxonitex may include: palpitations, bradycardia, a significant decrease in blood pressure, drowsiness, weakness, headache, dry mouth; rarely - epigastric pain, vomiting. There is a possibility of hyperglycemia and paradoxical arterial hypertension.
In this condition, symptomatic treatment is prescribed, the specific antidote is unknown. In the case of a pronounced decrease in blood pressure through the introduction of fluid, the volume of circulating blood is restored. To eliminate or reduce transient arterial hypertension, it is possible to use alpha-adrenergic receptor antagonists.
special instructions
During the period of drug treatment, it is required to regularly monitor heart rate, blood pressure and ECG. If it is required to cancel the combined use of Moxonitex and a beta-blocker, the latter should be canceled first and only after a few days stop taking Moxonitex. Although there is currently no confirmation that interruption of moxonidine intake leads to an increase in blood pressure, it is not recommended to abruptly stop taking the drug.
Elderly patients at the beginning of the course of therapy should take the minimum dose of the drug due to the increased risk of cardiovascular complications due to the use of antihypertensive drugs.
Influence on the ability to drive vehicles and complex mechanisms
The effect of Moxonitex on the ability to drive complex equipment and vehicles has not been studied. However, given the possible threat of drowsiness and dizziness occurring while taking the drug, patients who drive vehicles and other potentially dangerous and complex mechanisms should be careful.
Application during pregnancy and lactation
There are no well-controlled studies of the use of moxonidine in pregnant women. An embryotoxic effect was found in animal studies. There is no evidence of a negative effect on pregnancy.
During pregnancy, it is recommended to use Moxonitex only after a careful assessment of the ratio of the expected benefit to the woman and the possible threat to the fetus.
Since moxonidine passes into breast milk, if it is necessary to take it during lactation, it is necessary to stop breastfeeding.
Pediatric use
Moxonitex is not used in pediatric practice.
With impaired renal function
For patients with severe renal failure, as well as those on hemodialysis, the use of the drug is contraindicated. Patients with moderate renal impairment should use Moxonitex with caution, with a possible dose adjustment.
For violations of liver function
Patients with hepatic insufficiency should take Moxonitex with caution, since adequate studies of its use in this category of patients have not been conducted.
Use in the elderly
Under the condition of normal renal function, elderly patients do not need dose adjustment of Moxonitex.
Drug interactions
other antihypertensive drugs: development of an additive effect is possible;
benzodiazepine derivatives, ethanol, tranquilizers, tricyclic antidepressants, sedatives and hypnotics: the sedative effect of these drugs is enhanced;
lorazepam: when combined with moxonidine, there may be a moderate improvement in the weakened cognitive functions of patients;
drugs excreted by tubular secretion: Moxonidine may interact with these drugs.
Analogs
Moxonitex analogs are: Moxonidin Canon, Moxarel, Tenzotran, Moxonidin, Moxonidin-SZ, Physiotens.
Terms and conditions of storage
Store out of the reach of children at a temperature not exceeding 25 ° C.
Shelf life is 2 years.
Terms of dispensing from pharmacies
Dispensed by prescription.
Reviews about Moxonitex
The few reviews about Moxonitex are mostly positive. Patients who took the drug speak of it as an effective remedy that quickly and gently reduces high blood pressure. According to doctors, the drug shows equally good results with a single and long-term use.
However, there are also such reviews in which patients indicate an excessive decrease in blood pressure caused by the drug and the development of side reactions in the form of headache and dizziness. The disadvantages of Moxonitex also include a large number of contraindications.
Price for Moxonitex in pharmacies
The price of Moxonitex depends on the dose of tablets and can be approximately:
0.2 mg: 14 pcs. in the package - 150–180 rubles; 28 pcs. - 216-270 rubles;
0.4 mg: 14 pcs. in the package - 230-290 rubles; 28 pcs. - 320-410 rubles.
Moxonitex: prices in online pharmacies
Drug name
Price
Pharmacy
Moxonitex 0.2 mg film-coated tablets 14 pcs.
RUB 111
Buy
Moxonitex tablets p.o. 0.2mg 14 pcs.
148 RUB
Buy
Moxonitex 0.4 mg film-coated tablets 14 pcs.
149 r
Buy
Moxonitex 0.2 mg film-coated tablets 28 pcs.
153 r
Buy
Moxonitex tablets p.o. 0.2mg 28 pcs.
224 r
Buy
Moxonitex 0.4 mg film-coated tablets 28 pcs.
270 RUB
Buy
Moxonitex tablets p.o. 0.4mg 14 pcs.
285 r
Buy
Moxonitex tablets p.o. 0.4mg 28 pcs.
328 RUB
Buy
See all offers from pharmacies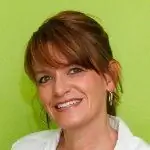 Maria Kulkes Medical journalist About the author
Education: First Moscow State Medical University named after I. M. Sechenov, specialty "General Medicine".
Information about the drug is generalized, provided for informational purposes only and does not replace the official instructions. Self-medication is hazardous to health!
Popular by topic