Table of contents: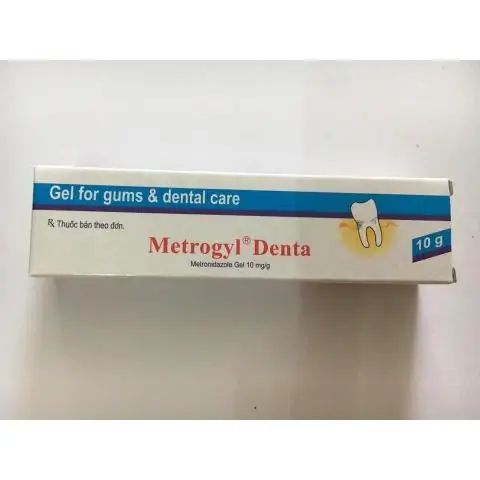 Video: Metrogyl Denta - Instructions For Using The Gel, Price, Reviews, Analogues
Metrogyl Denta
Metrogyl Denta: instructions for use and reviews
1. Release form and composition
2. Pharmacological properties
3. Indications for use
4. Contraindications
5. Method of application and dosage
6. Side effects
7. Overdose
8. Special instructions
9. Application during pregnancy and lactation
10. Use in childhood
11. Drug interactions
12. Analogs
13. Terms and conditions of storage
14. Terms of dispensing from pharmacies
15. Reviews
16. Price in pharmacies
Latin name: Metrogyl Denta
ATX code: A01AB11
Active ingredient: Metronidazole + Chlorhexidine (Metronidazole + Chlorhexidine)
Manufacturer: UNIQUE PHARMACEUTICAL Laboratories (India)
Description and photo update: 2018-23-10
Prices in pharmacies: from 192 rubles.
Buy
Metrogyl Denta is an antimicrobial drug for topical use in dental practice.
Release form and composition
The dosage form of Metrogyl Denta is a dental gel: almost white or white, soft, opalescent (in aluminum or plastic laminated tubes of 5, 10 or 20 g, in a cardboard box 1 tube).
Active ingredients in 1 g of gel:
metronidazole benzoate - 0.016 g (corresponds to the content of metronidazole - 0.01 g);
chlorhexidine digluconate solution 20% - 0.002 5 g (corresponds to the content of chlorhexidine digluconate - 0.000 5 g).
Auxiliary components: water; sodium hydroxide - 0.004 g; levomenthol - 0.005 g; sodium saccharinate 0.001 g; disodium edetate - 0.000 5 g; carbomer-940 - 0.015 g; propylene glycol - 0.05 g
Pharmacological properties
Pharmacodynamics
The actions of the drug due to its constituent active substances:
metronidazole: has antibacterial activity against anaerobic bacteria causing periodontal disease (Selenomonas spp., Bacteroides melaninogenicus, Borrelia vincenti, Eikenella corrodens, Wolinellci recta, Fusobacterium fusiformis, Prevotella intermedia, Porphyromonas gland);
chlorhexidine: has antimicrobial and antiseptic effect; is active against Bacteroides fragilis, Ureaplasma spp., Chlamydia spp., Trichomonas spp., Neisseria gonorrhoeae, Treponema spp. (gram-negative and gram-positive aerobic and anaerobic bacteria); some strains of Proteus spp. and Pseudomonas spp. in relation to chlorhexidine, they are weakly sensitive, and bacterial spores and acid-fast forms are stable; the functional activity of lactobacilli does not violate.
Absorption of Metrogyl Dent with local use is practically not observed.
Indications for use
Therapy of infectious and inflammatory diseases of the oral mucosa and periodontium:
juvenile periodontitis;
acute and chronic periodontitis, gingivitis;
periodontal disease complicated by gingivitis;
acute ulcerative necrotizing Vincent's gingivitis;
cheilitis;
aphthous stomatitis;
post-extraction alveolitis;
inflammation of the oral mucosa while wearing prostheses;
periodontal abscess, periodontitis (combined treatment).
Contraindications
age under 6;
I trimester of pregnancy;
lactation period;
individual intolerance of the components and derivatives of nitroimidazole that are part of Metrogyl Dent.
Instructions for the use of Metrogyl Dent: method and dosage
Gel Metrogyl Denta is used topically, in the oral cavity, only for therapy / prevention of dental diseases.
Dosing regimen:
gingivitis (inflammation of the gums): Apply a thin layer to the gum area with a cotton swab or finger 2 times a day. Refrain from food and water for 30 minutes after application; the gel is not washed off. The duration of therapy is 7-10 days;
periodontitis: periodontal pockets are treated after removing dental plaque and applied to the gum area, left for 30 minutes. Depending on the severity of the pathology, the number of procedures is determined. Further applications are carried out by the patient independently, 2 times a day for 7-10 days;
aphthous stomatitis: 2 times a day is applied to the affected area of the oral mucosa for 7-10 days;
chronic periodontitis and gingivitis (for the prevention of exacerbations): applied to the gum area 2 times a day for 7-10 days. Preventive courses are carried out 2-3 times a year;
post-extraction alveolitis (for prophylaxis): after tooth extraction, the hole is treated with gel; then the drug is used 2-3 times a day for 7-10 days.
Side effects
Against the background of local application of the drug, the development of headaches and allergic reactions (urticaria, itching, rash) can be observed.
Overdose
The main symptoms: when swallowing a large amount of the drug - dizziness, nausea, vomiting; in severe cases - convulsions, paresthesia.
Therapy: gastric lavage; if necessary, symptomatic treatment.
special instructions
It should be borne in mind that the use of the drug does not replace hygienic cleaning of the teeth, and therefore, it is not stopped during the period of therapy.
Metrogyl Denta not suitable for use or expired should not be thrown out into the street or into waste water. To protect the environment, it is recommended to place the product in a bag and dispose of it in a waste container
Application during pregnancy and lactation
According to the instructions, Metrogyl Denta is contraindicated for use in the first trimester of pregnancy.
If it is necessary to use the drug in nursing mothers, breastfeeding is stopped.
Pediatric use
The drug is contraindicated in children under 6 years of age.
Drug interactions
Interactions of Metrogyl Dent gel with other drugs with local use have not been identified.
Analogs
Analogs of Metrogyl Dent are: Metrohex, Metrodent gel.
Terms and conditions of storage
Store in a place protected from light and moisture at temperatures up to 25 ° C. Keep out of the reach of children.
The shelf life is 3 years.
Terms of dispensing from pharmacies
Available without a prescription.
Reviews of Metrogyl Denta
According to reviews, Metrogyl Denta is effective, easy to use and pleasant to the taste. It is noted that the use of the drug after tooth extraction promotes wound healing, quickly relieves bleeding gums and inflammatory processes. In rare cases, the drug was not effective in the treatment of stomatitis and other diseases of the oral cavity.
Price for Metrogyl Denta in pharmacies
The approximate price of Metrogyl Dent dental gel (20 g in tubes) is 184 rubles.
Metrogyl Denta: prices in online pharmacies
Drug name
Price
Pharmacy
Metrogyl Denta dental gel 20 g 1 pc.
192 RUB
Buy
Metrogyl Denta dental gel for gums 20g 1pc
293 r
Buy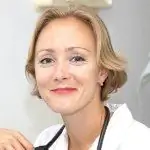 Anna Kozlova Medical journalist About the author
Education: Rostov State Medical University, specialty "General Medicine".
Information about the drug is generalized, provided for informational purposes only and does not replace the official instructions. Self-medication is hazardous to health!
Recommended: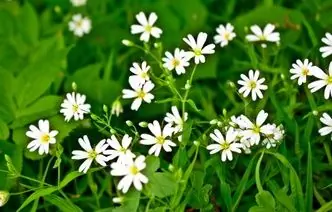 Woodlouse is a nondescript, unpretentious plant that is widespread throughout our country. It grows rapidly, and sometimes fills the plots, bringing a lot of grief to gardeners. Perhaps they would be less upset if they knew that woodlice is a valuable medicinal raw material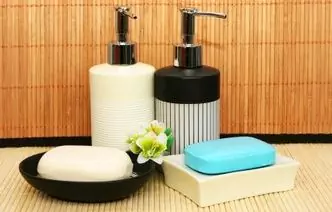 Among the many perfumery and cosmetic products produced today, a special group is made up of products containing antibacterial components. Many experts argue that all skin care products that contain antibacterial agents can cause significant harm to health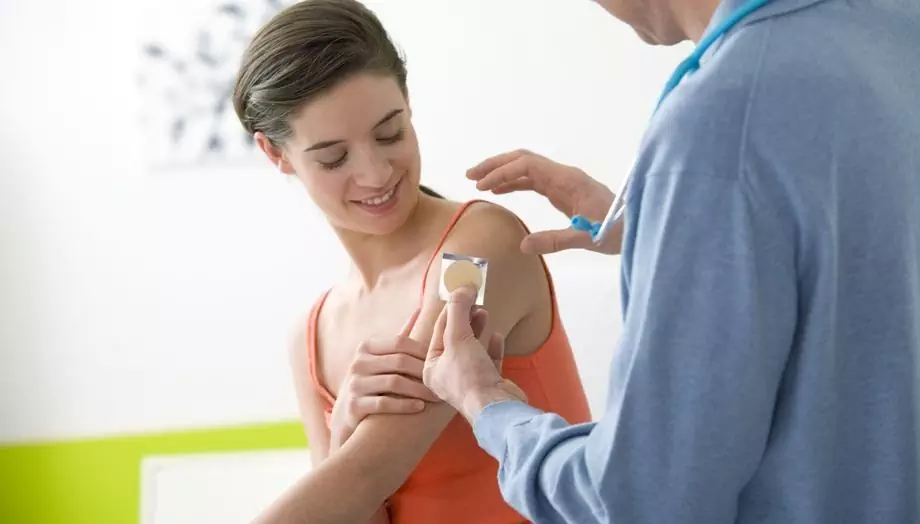 Nicotine patch is an effective remedy for weaning from nicotine addiction

Being a parent of a teenager is difficult. It is especially important to understand in time if a child begins to fall into the abyss of addiction - the more chances there will be to help him get out of there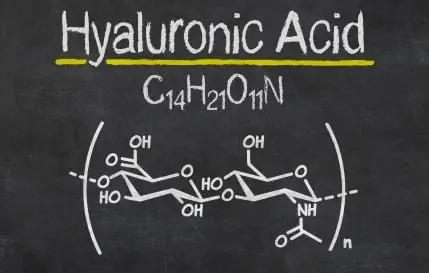 Hyaluronic acid is a remedy that many women use to rejuvenate the face and the whole body. It is taken internally and applied externally, is often added to complex dietary supplements, and is included in skin care cosmetics. Often women are interested in how old you can use hyaluronic acid. Let's talk about this