Table of contents: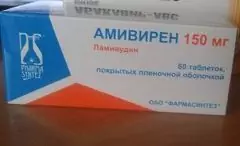 Video: Amiviren - Instructions For Use, Indications, Doses, Analogues
Amiviren
Instructions for use:
1. Release form and composition
2. Indications for use
3. Contraindications
4. Method of application and dosage
5. Side effects
6. Special instructions
7. Drug interactions
8. Analogs
9. Terms and conditions of storage
10. Terms of dispensing from pharmacies
Prices in online pharmacies:
from 267 rub.
Buy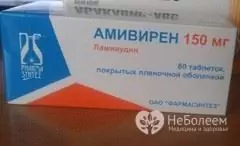 Amiviren is an antiviral drug, nucleoside reverse transcriptase inhibitor.
Release form and composition
Amiviren is available in the form of film-coated tablets: white, biconvex, round (150 mg) or oval with a line on one side (300 mg), white or white with a yellowish tinge on the cross section (10 pieces in a blister strip packaging from polyvinyl chloride and aluminum foil, 1, 2, 3, 5, 6 or 10 packages in a cardboard box; 60 or 100 pieces in a polymer can, in a corrugated cardboard box 1 can (for hospitals)).
Composition of 1 tablet:
Active ingredient: lamivudine - 150 mg or 300 mg;
Auxiliary components: pregelatinized starch, microcrystalline cellulose, sodium carboxymethyl starch, magnesium stearate, colloidal silicon dioxide;
Composition of the film shell: copovidone, polydextrose, hydroxypropyl methylcellulose, caprylic / capric acid triglyceride, titanium dioxide, macrogol 6000.
Indications for use
Amiviren is used in the complex treatment of HIV infection in children and adults (along with other antiretroviral drugs).
For patients aged 16 and over, the drug is prescribed for chronic viral hepatitis B against the background of HBV replication.
Contraindications
Absolute:
Renal dysfunction (CC (creatinine clearance) less than 30 ml / min);
Children under 3 years of age and body weight less than 14 kg;
Lactation period;
Hypersensitivity to drug components.
Relative (Amiviren is used with caution):
Renal failure with CC 30-50 ml / min;
Severe cirrhosis of the liver due to hepatitis B virus;
Elderly age;
Pregnancy period.
Method of administration and dosage
Amiviren can only be prescribed by a specialist with experience in treating HIV infection.
Tablets are taken orally, swallowing completely, without division, before meals, during or after meals. Children and patients who have difficulty swallowing a whole tablet can take a crumbled preparation with the addition of a small amount of liquid or semi-solid food.
Recommended doses:
Adult patients and children over 12 years of age weighing more than 30 kg: 150 mg twice a day or 300 mg once a day;
Children weighing 21-30 kg: 225 mg per day;
Children weighing 14-21 kg: 150 mg once a day.
In case of moderate renal failure, the initial dose of Amiviren should not exceed 150 mg per day. In severe renal failure, this dosage form of lamivudine is contraindicated.
In moderate and severe hepatic insufficiency, dose adjustment is not required.
Side effects
Gastrointestinal tract: often - vomiting, diarrhea, pain in the upper abdomen, nausea, loss of appetite; rarely - increased activity of serum amylase, pancreatitis;
Respiratory system: often - nasal symptoms, cough, respiratory tract infections;
Nervous system: often - insomnia, headache; very rarely - paresthesia; isolated cases - peripheral neuropathy;
Musculoskeletal system and connective tissue: often - muscle disorders, arthralgia; rarely - rhabdomyolysis;
Metabolism: often - increased serum concentration of lactic acid; infrequently - hyperglycemia, hypertriglyceridemia, insulin resistance, hypercholesterolemia; rarely - lactic acidosis; frequency unknown - redistribution or accumulation of subcutaneous fatty tissue;
Hepatobiliary system: infrequently - a transient increase in the activity of hepatic enzymes; rarely - hepatitis;
Hematopoietic organs: infrequently - anemia, neutropenia, thrombocytopenia; very rarely - partial red cell aplasia;
Allergic reactions: angioedema;
Skin and its derivatives: often - baldness, rash;
Other reactions: often - fatigue, fever, malaise.
Cases of osteonecrosis have been reported in patients with advanced HIV infection or with long-term combination antiretroviral therapy (incidence unknown).
special instructions
Amiviren is not used concomitantly with zidovudine for anemia (hemoglobin level less than 4.65 mmol / l) or neutropenia (neutrophil count less than 750 / μl).
If side effects from the digestive system appear (nausea, vomiting, abdominal pain) or an increase in the plasma level of pancreatic enzymes, the drug should be discontinued and not used until the diagnosis of pancreatitis is excluded.
Amiviren does not prevent the possibility of HIV infection through blood or sexual contact.
During treatment, a secondary infection may develop.
There is no experience with the drug in children under 3 months of age. In case of impaired renal function in childhood, the dosage regimen is adjusted in the same proportions as in adult patients.
Drug interactions
When taken together, lamivudine increases the duration of the therapeutic effect of zidovudine by 13% and increases its maximum concentration in blood plasma by 28%.
With the simultaneous use of Amiviren with zidovudine and other antiviral drugs that are used in the treatment of HIV infections, synergism is noted.
Sulfonamides, didanosine, and zalcitabine increase the risk of developing pancreatitis.
With the simultaneous appointment with isoniazid, dapsone, zalcitabine, didanosine or stavudine, the likelihood of peripheral neuropathy increases.
Trimethoprim increases the plasma concentration of lamivudine.
Analogs
Amiviren's analogs are: Virolam, Heptavir-150, Zeffix, Lamivudin, Lamivudin-Teva, Lamivudin-Vial, Lamivudin-ZTS, Epivir.
Terms and conditions of storage
Store at a temperature not exceeding 25 ° C. Keep out of the reach of children. The shelf life is 3 years.
Terms of dispensing from pharmacies
Dispensed by prescription.
Amiviren: prices in online pharmacies
Drug name
Price
Pharmacy
Amiviren 150 mg film-coated tablets 60 pcs.
267 r
Buy
Amiviren 300 mg film-coated tablets 30 pcs.
268 r
Buy
Information about the drug is generalized, provided for informational purposes only and does not replace the official instructions. Self-medication is hazardous to health!
Recommended: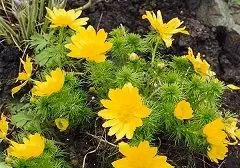 Adonis is a herbaceous plant from the genus of buttercups. The pharmaceutical industry produces on the basis of adonis tincture and tablets of Adonizid, which are prescribed for cardiac neurosis, vegetative vascular dystonia, etc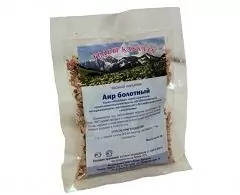 Calamus marsh has a beneficial effect on digestion and reduces gas formation in the intestines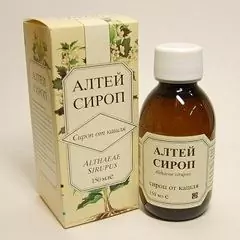 Marshmallow is a medicinal plant with expectorant and anti-inflammatory properties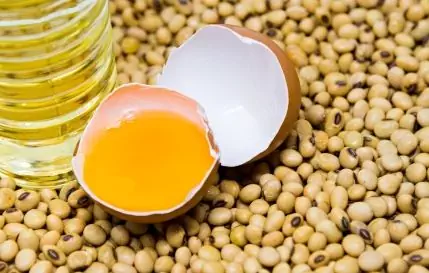 Vitamin B5 is a water-soluble vitamin (aka calcium pantothenate or pantothenic acid). Takes part in the metabolism of amino acids, fats and carbohydrates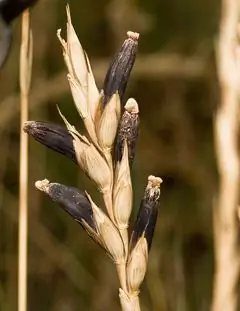 Ergot is a parasitic fungus of the ergot family found on some cereals, most often on ears of wheat and rye. In official medicine, drugs made from ergot alkaloids are used to treat nervous disorders, migraines, and uterine bleeding. In folk medicine, ergot is used for headaches, migraines, mental disorders, and also as a vasodilator in the treatment of hypertension