Table of contents: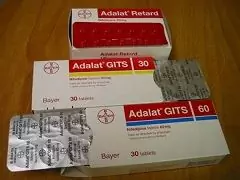 Video: Adalat And OSMO-Adalat - Instructions For Use, Composition, Analogues
Adalat
Instructions for use:
1. Release form and composition
2. Indications for use
3. Contraindications
4. Method of application and dosage
5. Side effects
6. Special instructions
7. Analogs
8. Terms and conditions of storage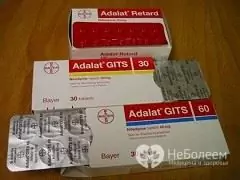 Adalat has a pronounced hypotensive, vasodilator and antianginal effect. Causes a decrease in peripheral vascular resistance and expansion of the coronary arteries.
Release form and composition
The active substance of Adalat is nifedipine, which reduces the movement of calcium ions through calcium channels into cells.
The drug is available in the form of a solution for infusion and tablets.
A special disposable syringe and a connecting tube for infusion are also placed in a cardboard box along with a bottle containing the solution, the use of which reduces the loss of nifedipine during its administration.
One bottle of Adalat contains 5 mg of active substance in 50 ml of infusion solution.
Excipients:
Ethanol 96% - 7.500 g;
Macrogol 400 - 7.500 g;
Sodium hydroxide 0.1 N - up to pH 4.5-7.5;
Water for injection - 34.995 g.
One film-coated tablet of Osmo-Adalat consists of nifedipine 30 mg or 60 mg.
Excipients:
Hypromellose;
Magnesium stearate;
Polyethylene oxide;
Sodium chloride;
Iron oxide red;
Cellulose acetate;
Polyethylene glycol-4000;
Opadray OY-S-24914 (iron oxide red + titanium dioxide).
Indications for use
The instructions for Adalat indicate the following diseases in which it is advisable to use it:
Hypertensive crisis;
Arterial hypertension;
Cardiac ischemia;
Prinzmetal's angina.
Contraindications
Treatment with Adalat is impossible in some cases. It:
Unstable angina;
Cardiogenic shock;
The first four weeks after acute myocardial infarction;
Age under 18;
Pregnancy and breastfeeding;
Hypersensitivity to nifedipine.
The appointment of the drug with the simultaneous use of rifampicin is contraindicated. Caution is required in the treatment of certain diseases, which are indicated in the instructions for Adalat:
Subaortic or severe aortic stenosis;
Chronic heart failure;
Severe bradycardia;
Cerebral circulation disorders in severe form;
Liver failure;
Severe arterial hypotension.
The old age of the patient is also a condition for the careful use of Adalat.
Method of administration and dosage
Adalat should be administered intravenously over 4-8 hours, while the rate of administration should not exceed 125 ml / h (1.25 mg nifedipine / h).
The maximum possible daily dose should correspond to 15-30 mg of the active ingredient.
Infusion therapy can be carried out for 3 days, then the patient should be transferred to oral administration.
The tablets are taken orally, 30 mg once a day.
Side effects
The most common negative consequences include:
Flushing of the face, causing a feeling of heat, a decrease in blood pressure, tachycardia;
Headache;
Nausea.
Less often (the incidence of development is less than 1%) after the use of Adalat, the following undesirable consequences may occur:
Worsening manifestations of heart failure, chest pain;
Skin rash, burning and pain in the injection area;
Nervousness, dizziness;
Excessive sweating.
special instructions
Adalat contains an amount of ethyl alcohol corresponding to 45 g of ethanol per daily dose. This must be taken into account when prescribing nifedipine to patients suffering from alcoholism or metabolic disorders of ethanol, pregnant and lactating women, children and patients with liver disease or epilepsy.
Ethanol can affect the action of other drugs, impair the ability to drive vehicles and work with mechanisms requiring increased attention.
Analogs
Nifedipine is the active ingredient of the following drugs:
Zanifed;
Kordafen;
Cordipin;
Nicardia;
Nifedicap;
Nifedipine;
Phenigidine.
Adalat's analogues in terms of the mechanism of action are:
Amlodipine;
Zanidip-Recordati;
Cardilopin;
Lazipil;
Nimopine;
Octidipine;
Plendil;
Sakura;
Tenox;
Felodipine and a number of other medicines.
Terms and conditions of storage
Store in a dark place at an air temperature not exceeding 25 ° C.
The shelf life is 2 years and is indicated on the packaging.
Adalat is dispensed from pharmacies by prescription.
Information about the drug is generalized, provided for informational purposes only and does not replace the official instructions. Self-medication is hazardous to health!
Recommended: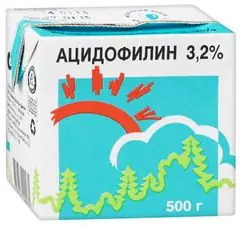 Acidophilus - a product obtained as a result of fermentation, with the participation of special bacteria, pasteurized milk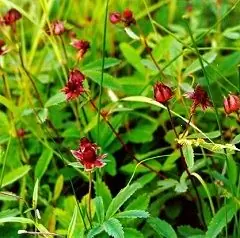 Marsh cinquefoil is a perennial medicinal plant. It is considered an essential remedy for bruises, dislocations, sprains. Used to treat multiple sclerosis, hepatitis, polyarthritis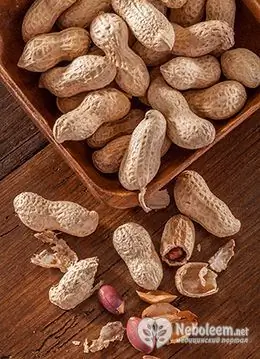 Peanuts or peanuts are nutritious foods that promote cell renewal and growth in the body. The calorie content of peanuts is quite high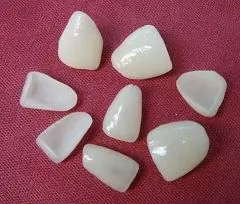 Veneers are thin plates that cover the teeth in order to correct defects, change the color and shape of the teeth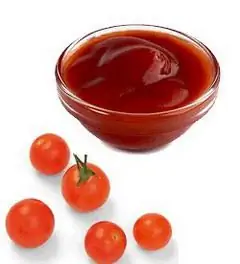 Ketchup is a red sauce made from tomato paste and various spices. Can be made at home