Table of contents: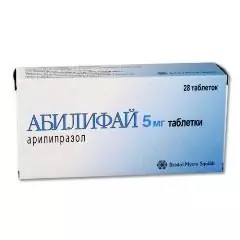 Abilify
Instructions for use:
1. Release form and composition
2. Indications for use
3. Contraindications
4. Method of application and dosage
5. Side effects
6. Special instructions
7. Drug interactions
8. Analogs
9. Terms and conditions of storage
10. Terms of dispensing from pharmacies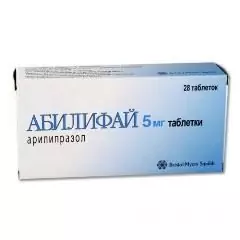 Abilify is an antipsychotic agent (neuroleptic).
Release form and composition
Tablets 5 mg: blue, rectangular with rounded edges, on one side of the marking "A-007" and "5", with a chamfer (7 pcs. In blisters, in a carton pack 2, 4, 7, 8 or 14 blisters);
Tablets 10 mg: pink, rectangular with rounded edges, on one side of the marking "A-008" and "10", with a chamfer (7 pcs. In blisters, in a carton pack 2, 4, 7, 8 or 14 blisters);
Tablets 15 mg: yellow, round, on one side of the marking "A-009" and "15", with a chamfer (7 pcs. In blisters, in a carton pack 2, 4, 7, 8 or 14 blisters);
Tablets 20 mg: white or white with a yellowish tinge color, round, on one side of the marking "A-010" and "20", with a chamfer (7 pcs. In blisters, in a carton pack 2, 4, 7, 8 or 14 blisters);
Tablets 30 mg: pink, round, on one side of the marking "A-011" and "30", with a chamfer (7 pcs. In blisters, in a cardboard box 2, 4, 7, 8 or 14 blisters);
Solution for intramuscular administration: transparent, colorless, without visible mechanical impurities (1.69 ml each in colorless glass vials, sealed with a rubber stopper and an aluminum cap under the rolling and a protective plastic cap, in a cardboard box 1 bottle).
The active substance is aripiprazole:
1 tablet - 5, 10, 15, 20 or 30 mg;
1 bottle - 10 mg (this amount of the active substance is contained in 1.33 ml of solution, but the total volume of the solution in 1 bottle is 1.69 ml - this packaging is carried out taking into account the re-filling, which is required to ensure that the required dose is obtained after the solution is removed).
Excipients of tablets: magnesium stearate, corn starch, microcrystalline cellulose, lactose monohydrate, hydroxypropyl cellulose, as well as dyes: in tablets 5 mg - aluminum blue varnish, in tablets 10 and 30 mg - iron oxide red, in tablets 15 mg - iron oxide yellow …
Solution excipients: water for injection, sodium hydroxide, granular tartaric acid, P-cyclodextrin sulfobutyl ether (Captisol®).
Indications for use
For tablets:
Acute attacks of schizophrenia and supportive care;
Acute manic episodes of type I bipolar disorder and supportive care in patients with the disease who have recently had a manic or mixed episode.
In the form of a solution, Abilify is used for the rapid relief of acute states of arousal and behavioral disorders in patients with schizophrenia and manic episodes with bipolar I disorder in cases where it is not possible to take the drug inside.
Contraindications
Age under 18;
Lactation;
Hypersensitivity to any component of the drug.
Carefully:
Cardiovascular diseases (ischemic heart disease, heart failure, conduction disturbances, myocardial infarction);
Cerebrovascular diseases and conditions that predispose to the development of hypotension (hypovolemia, dehydration, taking antihypertensive drugs);
Seizures and diseases in which convulsions are possible;
Increased risk of hyperthermia (eg, overheating, dehydration, strenuous exercise, taking anticholinergic drugs);
The presence of a risk of developing aspiration pneumonia;
Obesity and diabetes in close relatives;
Pregnancy (during this period, the drug is prescribed only in extreme cases, if the potential benefits outweigh the possible risks).
Method of administration and dosage
Tablets
In this dosage form, the drug should be taken orally, regardless of food intake.
Recommended doses:
Schizophrenia: the initial dose is 10 or 15 mg once a day, the maintenance dose is 15 mg once a day. According to clinical studies, the drug is effective in daily doses of 10 to 30 mg;
Manic episodes in bipolar disorder: the initial dose is 15 or 30 mg once a day. If necessary, the dose is changed at minimum intervals of 24 hours. According to clinical studies, the drug is effective in daily doses of 15 to 30 mg when taken for 3-12 weeks.
Solution for intramuscular intramuscular injection
In this dosage form, Abilify is used in a short course if it is impossible to take the drug inside.
The solution is injected intramuscularly - deep into the gluteus maximus or deltoid muscle, avoiding areas with pronounced subcutaneous fat.
The initial dose is 10 mg (contents of 1 bottle) as a single injection. Effective single doses, as appropriate, range from 5.25 to 15 mg. The doctor may prescribe a reduced dose (5.25 mg) based on an assessment of the general clinical condition of the patient, taking into account the drugs already prescribed for him for supportive or emergency therapy. If necessary, a second injection is given after 2 hours. More than 3 injections should not be given within 24 hours.
As soon as possible, the patient is transferred to the Abilifay tablet form.
The maximum permissible daily dose is 30 mg, and all the dosage forms of the drug used should be taken into account - solution and tablets.
Patients over 65 years of age have an increased risk of side effects, so the physician should consider reducing the starting dose.
Correction of the dose of the drug is required with the simultaneous use of certain other drugs. In the case of a combined appointment with powerful inhibitors of isoenzymes CYP3A4 and CYP2D6, the dose of aripiprazole is reduced, after their cancellation, it is increased again. When used in combination with powerful inducers of the CYP3A4 isoenzyme, the dose of aripiprazole is increased, after the withdrawal of the inducer, the dose is reduced.
Side effects
Classification of side effects:
Very often:> 10%;
Often:> 1% and <10%;
Uncommon:> 0.1% and <1%;
Rarely:> 0.01% and <0.1%;
Very rare: <0.01%.
Possible side effects:
From the side of the cardiovascular system: often - tachycardia, orthostatic hypotension; infrequently - palpitations, bradycardia, myocardial ischemia, AV blockade, heart failure, hemorrhages, prolongation of the QT interval, atrial fibrillation, extrasystole, phlebitis, deep vein thrombosis, myocardial infarction, cardiac arrest; rarely - atrial flutter, heart enlargement, intracranial bleeding, thrombophlebitis, vasovagal syndrome, cerebral ischemia; very rarely - fainting;
From the digestive system: very often - loss of appetite, nausea; often - dyspepsia, constipation, vomiting; infrequently - gingivitis, dental caries, difficulty swallowing, swelling of the tongue, stomatitis, candidiasis of the oral mucosa, ulceration in the mouth, increased appetite, gastritis, flatulence, belching, gastroenteritis, fecal incontinence, gastroesophageal reflux, colitis, cholecystitis, periodontal abscess stomach ulcer, fecaloma, gastrointestinal hemorrhage, rectal hemorrhage, hemorrhoids, cholelithiasis; rarely - tongue inflammation, bleeding gums, cheilitis, pancreatitis, esophagitis, intestinal bleeding, intestinal perforation, bloody vomiting, duodenal ulcer, liver enlargement, hepatitis; very rarely - an increase in the activity of aspartate aminotransferase (AST) and alanine aminotransferase (ALT);
From the immune system: very rarely - allergic reactions (itching, urticaria, angioedema, anaphylaxis);
From the musculoskeletal system: often - convulsions, myalgia; infrequently - pain in joints and bones, spasms, muscle weakness, arthritis, bursitis, arthrosis, myasthenia gravis; very rarely - tendonitis, myopathy, rheumatoid arthritis, tendobursitis, rhabdomyolysis, increased creatine phosphokinase activity;
From the nervous system: very often - drowsiness or insomnia; often - extrapyramidal syndrome, cogwheel syndrome (resistance to passive movements), nervousness, psychomotor agitation, hostility, tremors, dizziness, manic thoughts, confusion, increased salivation, depression, unsteady gait, suicidal thoughts; infrequently - bradykinesia, impaired concentration, muscle twitching, paresthesia, dystonia, limb tremor, stupor, memory impairment, dyskinesia, apathy, amnesia, panic reactions, akathisia (restless legs syndrome), depressed mood, dyskinesia, depersonalization, myoclonus, slowing down of mental function, hyperactivity, hypotension, increased reflexes, impaired oculomotor reaction, increased sensitivity to stimuli,decreased / increased libido, impotence, stroke; rarely - reduced reflexes, akinesia, buccoglossal syndrome, delirium, obsessive thoughts, euphoria, neuroleptic malignant syndrome, depression of consciousness up to loss of consciousness;
From the respiratory system: often - shortness of breath, pneumonia; infrequently - hiccups, nosebleeds, laryngitis, asthma; rarely - increased sputum production, hemoptysis, dryness of the nasal mucosa, respiratory failure, hypoxia, aspiration pneumonia, pulmonary embolism, pulmonary edema, apnea;
From the genitourinary system: often - urinary incontinence; infrequently - urge to urinate, urinary retention or frequent urination, cystitis, dysuria, renal failure, polyuria, nocturia, kidney stones, albuminuria, hematuria, leucorrhea, menorrhagia, amenorrhea, vaginal candidiasis, vaginal bleeding, premature bleeding, uterine bleeding; rarely - burning sensation in the genitourinary system, cervicitis, urolithiasis, galactorrhea, pain in the mammary gland, glycosuria, anorgasmia, painful erection, gynecomastia in men;
From the side of the skin: often - increased sweating, itching, dry skin, skin ulceration; infrequently - vesiculobullous rash, psoriasis, alopecia, eczema, acne, seborrhea; rarely - urticaria, exfoliative dermatitis, maculopapular rash;
From the senses: often - ear pain, conjunctivitis; infrequently - eye pain, dry eyes, cataracts, blepharitis, otitis media, ringing in the ears, loss of taste; rarely - otitis externa, deafness, increased lacrimation, diplopia, amblyopia, photophobia, frequent blinking, eye hemorrhages;
From the side of metabolism and nutrition: often - an increase in the level of creatine phosphokinase, weight loss; infrequently - hyperglycemia, hypercholesterolemia, hypokalemia, edema, dehydration, thirst, hypoglycemia, diabetes mellitus, iron deficiency anemia, hyponatremia, hyperlipidemia, obesity, increased alkaline phosphatase, creatinine, lactate dehydrogenase, AST and ALT levels; rarely - hypernatremia, hypoglycemic reaction, hyperkalemia, acidification of urine, cyanosis, gout;
Others: often - flu-like syndrome, pain in the chest and / or neck, peripheral edema; infrequently - malaise, chills, jaw stiffness, jaw pain, facial swelling, bloating, pelvic pain, photosensitivity, chest tension; rarely - heaviness in the head, sore throat, stiffness in the back and throat, heatstroke, Mendelssohn's syndrome, candidiasis.
special instructions
Abilify solution is not intended for subcutaneous and intravenous administration.
During treatment, you should refrain from drinking alcohol, driving a car and performing potentially dangerous types of work.
Drug interactions
Potent inhibitors of CYP2D6 (for example, quinidine) and CYP3A4 (for example, ketoconazole) reduce oral clearance of aripiprazole by 52% and 38%, respectively. For this reason, if it is necessary to use such a combination, it is necessary to reduce the dose of Abilifay.
Carbamazepine, a powerful inducer of CYP3A4, reduces the concentration of aripiprazole and its active metabolite, dehydroaripiprazole. A similar reaction can be expected with the simultaneous use of other powerful inducers CYP2D6 and CYP3A4.
Aripiprazole exhibits antagonism to alpha 1 -adrenergic receptors, therefore, it is assumed that it can enhance the effect of antihypertensive drugs.
Care must be taken with the simultaneous use of drugs that can disrupt the electrolyte balance or lengthen the QT interval, as well as with other drugs that affect the central nervous system.
When combined with benzodiazepines (for example, lorazepam), the risk of increased sedation and the development of orthostatic hypotension increases.
Analogs
The analogues of Abilifaya are: Arip MT, Amdoal, Aripiprazole, Aripiprazole OD-Teva, Aripiprazole-Teva, Zilaxera.
Terms and conditions of storage
Store at a temperature of 15-25 ºС in a dry, dark place and out of reach of children.
Shelf life:
Tablets - 3 years;
Solution - 2 years.
Terms of dispensing from pharmacies
Dispensed by prescription.
Information about the drug is generalized, provided for informational purposes only and does not replace the official instructions. Self-medication is hazardous to health!
Recommended: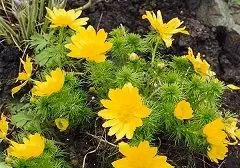 Adonis is a herbaceous plant from the genus of buttercups. The pharmaceutical industry produces on the basis of adonis tincture and tablets of Adonizid, which are prescribed for cardiac neurosis, vegetative vascular dystonia, etc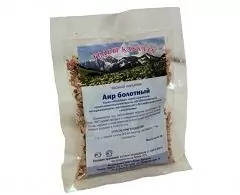 Calamus marsh has a beneficial effect on digestion and reduces gas formation in the intestines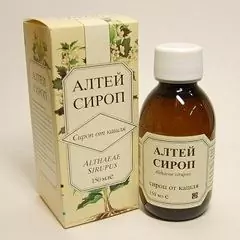 Marshmallow is a medicinal plant with expectorant and anti-inflammatory properties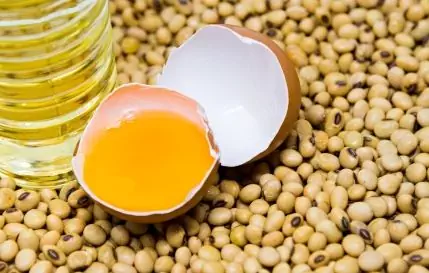 Vitamin B5 is a water-soluble vitamin (aka calcium pantothenate or pantothenic acid). Takes part in the metabolism of amino acids, fats and carbohydrates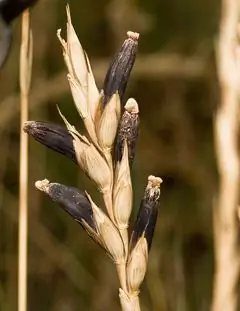 Ergot is a parasitic fungus of the ergot family found on some cereals, most often on ears of wheat and rye. In official medicine, drugs made from ergot alkaloids are used to treat nervous disorders, migraines, and uterine bleeding. In folk medicine, ergot is used for headaches, migraines, mental disorders, and also as a vasodilator in the treatment of hypertension