Table of contents:

Video: How To Delay The Onset Of Menopause
How to delay the onset of menopause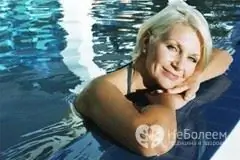 The medical term "menopause" sounds scary, probably for every woman. This term reminds of the approaching wilting, old age, ailments - in general, nothing pleasant. Such a period in a woman's life is called the fall of life, and just like autumn, it cannot be canceled. But is it possible at least to delay the onset of menopause? In order to answer this question, you must first find out what factors are responsible for menopausal changes in the body.
Menopause is directly associated with a decrease and then a cessation of the production of sex hormones by the ovaries. It was not possible to find out the reason why this happens, it is just that the nature of man is. The time of the onset of menopause is genetically laid down, and although on average it falls on the age of about 50 - 52 years, it can still vary within fairly significant limits, from 36 to 60 years, and the late menopause is much less common than the early one. If you want to know when to expect menopause, find out when it happened with your elderly relatives - mom, aunt, grandmother.
Menopause cannot be canceled, but it can be induced artificially by removing the ovaries. In this case, the woman's age is unimportant; it can happen at 20 or 30 years. Therefore, if such a need arose, then lifelong hormone replacement therapy (HRT) is prescribed to avoid early aging. There is a misconception that HRT can delay the onset of menopause under normal conditions. This is not true. HRT is indeed prescribed during menopause, but only to relieve or reduce unwanted menopausal symptoms such as osteoporosis, dry skin and mucous membranes, weight fluctuations, hot flashes, excessive sweating and emotional instability. It cannot stop the extinction of ovarian function.
An improper lifestyle leads to early aging, and, consequently, the early onset of menopause. Lack of physical activity or excessive physical exertion, irregular and unhealthy diet, which, by the way, includes the abuse of all kinds of diets, insufficient rest and exposure to stress - this is what can accelerate the onset of menopause. Therefore, in order to prevent early menopause, these factors need to be eliminated, and the sooner this is done, the better, it is not at all necessary to wait 50 years to start eating right and running in the park in the morning, although at 50 it is not too late.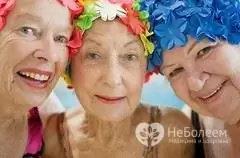 It is believed that late childbirth can delay the onset of menopause. This is not entirely true. The late birth of a child really activates the recovery processes in the woman's body and somewhat rejuvenates it, but does not affect the prolongation of ovarian function. In addition to biological processes, the point is that a small child "forces" a woman to monitor her health, eat properly, walk in the fresh air, adhere to a certain regimen, and this, as mentioned above, does not allow menopause to begin earlier than the deadline set nature.
Found a mistake in the text? Select it and press Ctrl + Enter.
Popular by topic