Table of contents: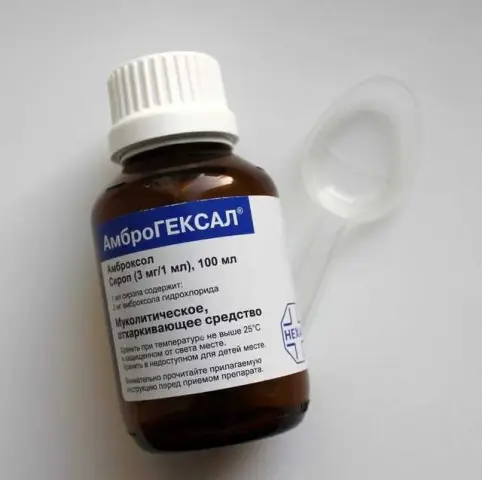 Video: Oligim - Instructions For Use, Reviews, Price Of Tablets, Analogues
Olijim
Oligim: instructions for use and reviews
1. Release form and composition
2. Pharmacological properties
3. Indications for use
4. Contraindications
5. Method of application and dosage
6. Side effects
7. Overdose
8. Special instructions
9. Application during pregnancy and lactation
10. Drug interactions
11. Analogs
12. Terms and conditions of storage
13. Terms of dispensing from pharmacies
14. Reviews
15. Price in pharmacies
Latin name: Olidzhim
Active ingredient: inulin (Inulin), Gymnema extract (Gymnema extract)
Manufacturer: CJSC "Evalar" (Russia)
Description and photo update: 02.01.2019
Prices in pharmacies: from 143 rubles.
Buy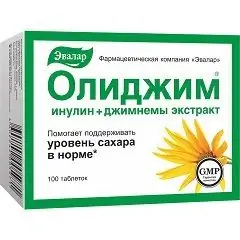 Oligim is a biologically active food supplement (BAA) to maintain normal blood sugar levels.
Release form and composition
Dosage form - tablets: round, weighing 0.52 g (20 pieces in a blister, in a cardboard box 5 blisters and instructions for the use of Olijim).
Composition of 1 tablet:
active substances: inulin - 300 mg (including soluble dietary fiber - 250 mg), gimnema extract - 40 mg;
auxiliary components: microcrystalline cellulose, maltodextrin and starch (fillers), aerosil and calcium stearate (anti-caking agents).
Pharmacological properties
Pharmacodynamics
Oligim is a dietary supplement that maintains normal blood sugar levels through two plant components:
inulin: when it gets into the acidic environment of the stomach, it is converted into fructose - a natural sugar substitute that gives energy to tissues and muscles without affecting blood sugar levels;
gimnema leaf extract: contains gimnemic acids, which slow down the absorption of excess sugar from food, which prevents sugar from entering the bloodstream and contributes to its safe elimination from the body. Gymnemic acids also support the functioning of the pancreas and healthy insulin production.
Maintaining normal blood sugar levels is an important factor in maintaining vital functions, wellness and health. Supplements reduce the risk of developing diabetes.
4 tablets contain 40% of the adequate daily intake of soluble dietary fiber.
Pharmacokinetics
Information not provided by the manufacturer.
Indications for use
Oligim is recommended to be taken as a dietary supplement - a source of inulin that maintains blood sugar levels.
Contraindications
pregnancy;
lactation period;
hypersensitivity to any component of the supplement.
Oligim, instructions for use: method and dosage
Oligim tablets should be taken orally, with meals.
Adults are prescribed 2 tablets 2 times a day for a course of 25 days. It is recommended to regularly take dietary supplements at intervals of 5 days between courses.
Side effects
The dietary supplement is well tolerated; no side effects have been reported.
Overdose
No information available.
special instructions
Oligim is not a drug. Before taking it, you should consult your doctor.
The tablets are free of gluten and genetically modified organisms.
The drug is most effective if an appropriate diet is followed.
Influence on the ability to drive vehicles and complex mechanisms
The supplement does not adversely affect the speed of reactions and the ability to concentrate, therefore it can be used by individuals regardless of their area of employment.
Application during pregnancy and lactation
During pregnancy and lactation, taking Olijim tablets is contraindicated.
Drug interactions
No information available.
Analogs
Oligim's analogs are Olijim Tea for diabetes, Olijim Vitamins for diabetes, etc.
Terms and conditions of storage
Store at a temperature not exceeding 25 ° C out of reach of children.
Shelf life is 2 years.
Terms of dispensing from pharmacies
Available without a prescription.
Reviews about Olijim
Reviews about Olijim are mostly positive: the tool really helps to normalize blood sugar levels both on an empty stomach and after eating. The tablets are well tolerated, do not cause side effects. The cost of dietary supplements is estimated by patients as affordable.
Price for Oligim in pharmacies
On the official website of the company, the price for Oligim for a pack of 100 tablets is 295 rubles.
Oligim: prices in online pharmacies
Drug name
Price
Pharmacy
Oligim herbal tea for diabetes 1.5 g 20 pcs.
143 r
Buy
Oligim tea for diabetes medicinal tea 2.0 g 20 pcs.
143 r
Buy
Oligim 0.52 g tablets 100 pcs.
230 RUB
Buy
Oligim vitamins for diabetes 0.4 g set of capsules 60 pcs.
258 r
Buy
Oligim tablets 100 pcs.
305 RUB
Buy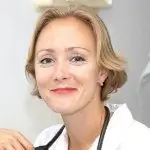 Anna Kozlova Medical journalist About the author
Education: Rostov State Medical University, specialty "General Medicine".
Information about the drug is generalized, provided for informational purposes only and does not replace the official instructions. Self-medication is hazardous to health!
Popular by topic