Table of contents: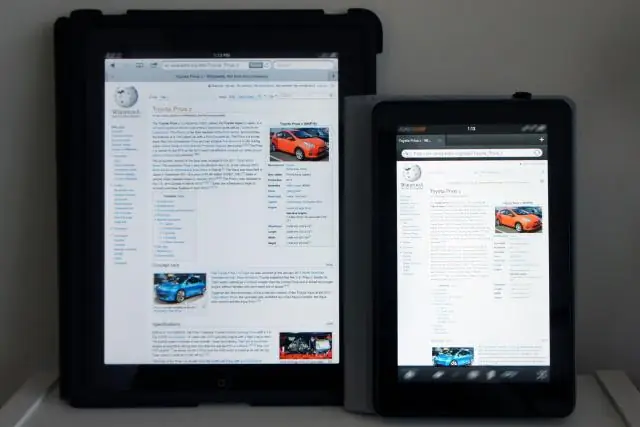 Video: No-shpa Forte - Instructions For The Use Of Tablets, Price, Reviews, Analogues
No-shpa forte
No-shpa forte: instructions for use and reviews
1. Release form and composition
2. Pharmacological properties
3. Indications for use
4. Contraindications
5. Method of application and dosage
6. Side effects
7. Overdose
8. Special instructions
9. Application during pregnancy and lactation
10. Use in childhood
11. In case of impaired renal function
12. For violations of liver function
13. Drug interactions
14. Analogs
15. Terms and conditions of storage
16. Terms of dispensing from pharmacies
17. Reviews
18. Price in pharmacies
Latin name: No-Spa forte
ATX code: A03AD02
Active ingredient: drotaverine (Drotaverine)
Manufacturer: CHINOIN Pharmaceutical and Chemical Works Private, Co. Ltd. (Hungary)
Description and photo update: 2019-08-07
Prices in pharmacies: from 65 rubles.
Buy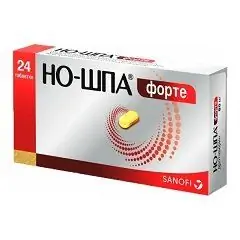 No-shpa forte is a myotropic antispasmodic.
Release form and composition
Dosage form - tablets: oblong, convex on both sides, yellow with orange or greenish tint, with a break line on one side and NOSPA engraving on the other (10 pcs. In blisters of aluminum foil / aluminum foil laminated with polymer or blisters made of PVC / aluminum foil, in a cardboard box 1-2 blisters; 24 pcs. in blisters made of PVC / aluminum foil, in a cardboard box 1 blister; each box also contains instructions for using No-shpa forte).
Composition of 1 tablet:
active substance: drotaverine hydrochloride - 80 mg;
auxiliary components: corn starch, povidone, talc, lactose monohydrate, magnesium stearate.
Pharmacological properties
Pharmacodynamics
Drotaverine hydrochloride is an antispasmodic agent derived from isoquinoline, which is close to papaverine in chemical structure and pharmacological properties, but has a longer and more pronounced effect.
Drotaverine has a potent antispasmodic effect on smooth muscles, which is due to inhibition of phosphodiesterase (PDE), an enzyme necessary for the hydrolysis of adenosine monophosphate (AMP) and cyclic adenosine monophosphate (cAMP). Due to the inhibition of PDE, the concentration of cAMP increases, which triggers a cascade reaction: high concentrations of cAMP activate cAMP-dependent phosphorylation of myosin light chain kinase (MLCK). Phosphorylation of MLCK causes a decrease in its affinity for the Ca 2+ -calmodulin complex, which contributes to the maintenance of muscle relaxation by the inactivated form of MLCK. In addition, cAMP has an effect on the sarcoplasmic reticulum. By stimulating the transport of Ca 2+into the extracellular space (extracellular matrix), it reduces the cytosolic concentration of Ca 2+ ion. The effect of drotaverine, which lowers the Ca 2+ ion content, determines the antagonistic activity of the drug in relation to Ca 2+.
Under in vitro conditions, drotaverine inhibits PDE4, while it does not inhibit the isoenzymes PDE3 and PDE5, as a result of which the effectiveness of the drug depends on the level of PDE4 in the tissues. This enzyme plays an important role in suppressing the contractile activity of smooth muscles, therefore, selective inhibition of PDE4 can have a beneficial effect in patients with hyperkinetic dyskinesias and various diseases accompanied by a spastic state of the gastrointestinal tract (GIT).
In vascular smooth muscle and myocardium, cAMP hydrolysis occurs mainly with the participation of the PDE3 isoenzyme. This explains the absence of serious adverse reactions from the cardiovascular system and pronounced effects in its relation, despite the high antispasmodic activity of drotaverine.
No-shpa forte is effective for smooth muscle spasms of both muscle and neurogenic origin. Regardless of the type of autonomic innervation, drotaverine relaxes the smooth muscles of the genitourinary system, biliary tract, gastrointestinal tract and, as a result, improves tissue blood supply.
Pharmacokinetics
absorption: after oral administration, drotaverine is rapidly and completely (100%) absorbed from the gastrointestinal tract. It has the effect of the first passage through the liver, after which about 65% of the dose received enters the systemic circulation. The maximum plasma concentration (Cmax) is reached within 45-60 minutes;
distribution: under in vitro conditions, drotaverine binds to plasma proteins (mainly albumin, β- and γ-globulins) by 95–98%. It is evenly distributed in tissues, penetrates into smooth muscle cells and, in small quantities, through the placental barrier. It does not penetrate the blood-brain barrier;
metabolism: drotaverine is almost completely metabolized in the liver by O-desethylation, resulting in the formation of metabolites that are quickly conjugated to glucuronic acid. The main metabolite is 4'-desethyldrotaverine. Also identified are such metabolites as 4'-desethyldrotaverine and 6-desethyldrotaverine;
Excretion: the half-life (T 1/2) is from 8 to 10 hours. The drug is excreted almost completely from the body within 72 hours. More than 50% is excreted by the kidneys, about 30% through the intestines with bile. Unchanged drotaverine is not detected in urine, it is excreted mainly in the form of metabolites.
Indications for use
No-shpa forte is used to eliminate or prevent spasms of smooth muscles in diseases of the following localization:
biliary tract: cholecystitis, cholangitis, cholangiolithiasis, cholecystolithiasis, papillitis, pericholecystitis;
urinary system: bladder spasms, cystitis, urethrolithiasis, nephrolithiasis, pyelitis.
As an auxiliary therapy, the drug is used in the following cases:
spasms of smooth muscles of the gastrointestinal tract: colitis, gastritis, enteritis, gastric ulcer and duodenal ulcer, spasms of the cardia and pylorus, spastic colitis with constipation, flatulence and irritable bowel syndrome;
algodismenorrhea;
tension headaches.
Contraindications
Absolute:
severe hepatic / renal failure;
severe heart failure (decreased cardiac output);
hereditary lactose intolerance, lactase deficiency, glucose-galactose malabsorption syndrome, galactosemia (due to the presence of lactose in the tablets);
period of breastfeeding;
childhood;
hypersensitivity to the components of No-shpa forte.
The drug should be used with caution in patients with arterial hypotension and pregnant women.
No-shpa forte, instructions for use: method and dosage
No-shpa forte tablets should be taken orally.
The daily dose for adults is 120-240 mg of drotaverine (1.5-3 tablets), divided into 2-3 doses.
Side effects
No-shpa forte is generally well tolerated. In some cases (<1/10 000), the following side effects are noted:
from the immune system: rash, itching, urticaria, angioedema;
from the digestive system: nausea, constipation;
on the part of the cardiovascular system: heart palpitations, decreased blood pressure;
from the nervous system: insomnia, headache, dizziness.
Overdose
In case of an overdose, violations of the heart rhythm and conduction are possible, up to a complete blockade of the bundle branch and cardiac arrest, which can be fatal.
Careful medical supervision, symptomatic and supportive therapy aimed at maintaining vital body functions is recommended.
special instructions
No-shpa forte can lower blood pressure, therefore, special observation during treatment is required for patients with arterial hypotension.
Each tablet contains 104 mg of lactose. The drug is contraindicated in patients with lactase deficiency, galactosemia or glucose / galactose malabsorption syndrome, since when taken in recommended doses, up to 156 mg of lactose (1.5 tablets) can enter the body, which is fraught with the development of gastrointestinal disorders.
Influence on the ability to drive vehicles and complex mechanisms
Drotaverine used in therapeutic doses does not cause disturbances that affect the ability to drive a car and perform tasks that require accuracy, attention and speed of reactions.
In the event of any side effects, the degree of restriction should be discussed individually. Patients who experience dizziness while taking No-shpa forte are advised to avoid potentially hazardous activities.
Application during pregnancy and lactation
According to animal studies and limited information on the use of drotaverine in humans, during pregnancy, the drug does not have a teratogenic and embryotoxic effect, does not affect the course of pregnancy. However, for women expecting a baby, No-shpa forte can only be prescribed by a doctor, after assessing the benefits and potential risks.
Whether the drug penetrates into breast milk has not been established, therefore, No-shpa forte is contraindicated during lactation.
Pediatric use
In children, clinical studies on the use of drotaverine have not been carried out, as a result of which the drug is not used in pediatric practice.
With impaired renal function
In severe renal failure, No-shpa forte is contraindicated for use.
For violations of liver function
In severe liver failure, No-shpa forte is contraindicated for use.
Drug interactions
With the simultaneous use of No-shpa forte, it can reduce the antiparkinsonian effect of levodopa, which is manifested by an increase in tremor and rigidity.
The drug enhances the antispasmodic effect of bendazole, papaverine and other antispasmodics, including m-anticholinergics, and reduces the spasmogenic activity of morphine.
The effect of drotaverine is enhanced by the joint administration of phenobarbital.
Analogs
The analogues of No-shpa forte are Veremed, Galidor, Dibazol, Doverin, Drotaverin, Duspatalin, Mebeverin, No-shpa, Niaspam, Nosh-bra, Papaverin, Papazol, Spazmonet, Spazmol, Spazmomen, Spakovit, Spazoverin, etc., Sparex
Terms and conditions of storage
Keep out of reach of children at a temperature not exceeding 25 ° C.
The shelf life of tablets in PVC / aluminum foil blisters is 3 years, in aluminum foil / polymer laminated aluminum foil blisters - 5 years.
Terms of dispensing from pharmacies
Available without a prescription.
Reviews about No-shpa fort
According to reviews, No-shpa forte is a universal antispasmodic agent that helps out in various conditions, accompanied by spasms of smooth muscles. It is taken for headaches, colitis, bowel and bladder spasms, cystitis and even toothache.
Many women use this drug for algodismenorrhea. Doctors often prescribe No-shpa forte tablets during pregnancy with increased uterine tone. Pregnant women themselves use drotaverine as an anesthetic, since most analgesic drugs are contraindicated during this period.
There are reports of the effectiveness of No-shpa forte for muscle spasms due to overwork or excessive physical activity.
In isolated negative reviews, patients complain about the lack of effect from taking the drug in their cases.
The price of No-shpa forte in pharmacies
For a package of 24 tablets of 80 mg each, the price for No-shpa forte, depending on the pharmacy chain, can be approximately 156-192 rubles.
No-shpa forte: prices in online pharmacies
Drug name
Price
Pharmacy
No-shpa forte 80 mg tablets 10 pcs.
RUB 65
Buy
No-shpa Forte tablets 80mg 10 pcs.
RUB 70
Buy
No-shpa forte 80 mg tablets 24 pcs.
RUB 128
Buy
No-shpa Forte tablets 80mg 24 pcs.
RUB 150
Buy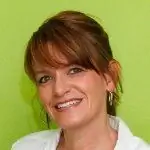 Maria Kulkes Medical journalist About the author
Education: First Moscow State Medical University named after I. M. Sechenov, specialty "General Medicine".
Information about the drug is generalized, provided for informational purposes only and does not replace the official instructions. Self-medication is hazardous to health!
Popular by topic