Table of contents: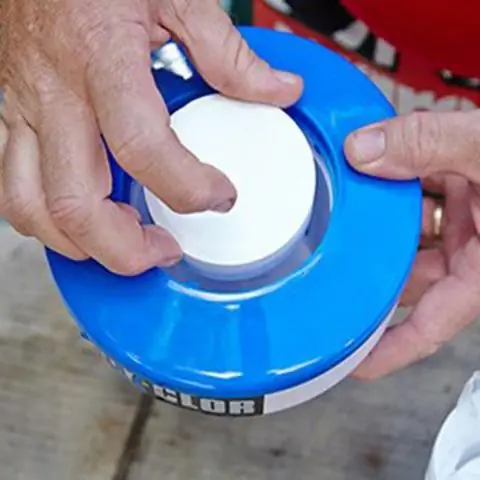 Video: Octolipen - Instructions For Use, Price, Reviews, Tablets 600 Mg
Octolipen
Octolipen: instructions for use and reviews
1. Release form and composition
2. Pharmacological properties
3. Indications for use
4. Contraindications
5. Method of application and dosage
6. Side effects
7. Overdose
8. Special instructions
9. Application during pregnancy and lactation
10. Use in childhood
11. Drug interactions
12. Analogs
13. Terms and conditions of storage
14. Terms of dispensing from pharmacies
15. Reviews
16. Price in pharmacies
Latin name: Octolipen
ATX code: A16AX01
Active ingredient: thioctic acid
Producer: Pharmstandard-Tomskkhimfarm, JSC (Russia), Pharmstandard-UfaVITA, JSC (Russia), Pharmstandard-Leksredstva, JSC (Russia)
Description and photo update: 2018-24-10
Prices in pharmacies: from 263 rubles.
Buy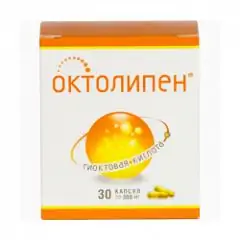 Octolipen is a drug with an antioxidant effect that regulates lipid and carbohydrate metabolism.
Release form and composition
capsules: size No. 0, opaque, gelatinous hard, yellow; the contents of the capsules are pale yellow or yellow powder with possible white splashes (10 pcs. in a blister strip, in a cardboard box 3 or 6 packages);
film-coated tablets: biconvex, pale yellow or yellow, oval, with a risk on one side; at the break - from pale yellow to yellow (10 pcs. in a blister strip, in a cardboard box 3, 6 or 10 packs);
concentrate for the preparation of a solution for infusion: a clear greenish-yellow liquid (10 ml in a dark glass ampoule, 5 ampoules in a blister strip, in a cardboard box 1 or 2 packages).
Composition of 1 capsule Octolipen:
active substance: thioctic (α-lipoic) acid - 300 mg;
additional components: pregelatinized starch, magnesium stearate, calcium hydrogen phosphate (disubstituted calcium phosphate), aerosil (colloidal silicon dioxide);
capsule shell: sunset yellow dye (E110), quinoline yellow (E104), medical gelatin, titanium dioxide (E171).
Composition of 1 tablet, film-coated, Octolipen:
active substance: thioctic (α-lipoic) acid - 600 mg;
additional components: hyprolose (hydroxypropyl cellulose), low-substituted hyprolose (low-substituted hydroxypropyl cellulose), magnesium stearate, colloidal silicon dioxide, croscarmellose (sodium croscarmellose);
film casing: Opadry yellow (OPADRY 03F220017 Yellow) [macrogol 6000 (polyethylene glycol 6000), hypromellose (hydroxypropyl methylcellulose), talc, titanium dioxide, iron dye yellow oxide (E172), aluminum varnish based on quinoline yellow (E104)].
Composition of 1 ml of Octolipen concentrate:
active substance: thioctic (α-lipoic) acid - 30 mg;
additional components: disodium edetate (disodium salt of ethylenediaminetetraacetic acid), ethylenediamine, water for injection.
Pharmacological properties
Pharmacodynamics
Thioctic acid (α-lipoic acid) is formed in the body during the oxidative decarboxylation of α-keto acids and belongs to endogenous antioxidants. It provides the binding of free radicals, helps to restore the intracellular level of glutathione and increase the activity of superoxide dismutase, improves neuronal trophism and axonal conduction. As a coenzyme of mitochondrial multienzyme complexes, the substance takes part in the oxidative decarboxylation of pyruvic acid and α-keto acids.
As a result of the drug's influence, the level of glycogen in the liver increases and glucose in the blood decreases, and insulin resistance is overcome. The nature of the biochemical action of thioctic acid is similar to that of the B vitamins.
The substance normalizes lipid and carbohydrate metabolism, activates cholesterol metabolism; showing a lipotropic effect, improves liver activity; demonstrates a detoxification effect in case of intoxication, including in case of poisoning with salts of heavy metals.
Pharmacokinetics
When taken orally, the drug is characterized by rapid and complete absorption in the gastrointestinal tract (GIT). Simultaneous intake with food reduces the absorption of the drug. As a result of the effect of the first passage through the liver, bioavailability is 30-60%. The maximum concentration of the substance in plasma (C max) is reached 25–60 minutes after ingestion.
The half-life (T ½) for tablets is 25 minutes, for capsules and solution - 20-50 minutes. The average volume of distribution (V d) for tablets is 450 ml / kg.
With intravenous (i / v) injections of the drug, C max is 25–38 μg / ml, V d is approximately 450 ml / kg, the area under the concentration-time curve (AUC) is 5 μg · h / ml.
The metabolic transformation of thioctic acid occurs in the liver through side chain oxidation and conjugation. The total plasma clearance is 10-15 ml / min. The active substance of the drug and its metabolites are excreted by the kidneys in an amount of 80–90% of the initial dose.
Indications for use
diabetic polyneuropathy;
alcoholic polyneuropathy.
Contraindications
age up to 18 years;
pregnancy and lactation;
hypersensitivity to any of the constituents of Octolipen.
Instructions for the use of Octolipen: method and dosage
Capsules, tablets
Octolipen capsules and tablets are taken orally, on an empty stomach, half an hour before breakfast, without chewing or breaking, drinking plenty of liquid.
The drug is recommended to be taken once a day at a dose of 600 mg (2 capsules / 1 tablet). In some cases, it is possible to prescribe stepwise therapy: during the first 2–4 weeks of the course, thioctic acid is injected intravenously as infusion (using a concentrate), and then tablets are taken in a standard dose.
The duration of therapy is determined by the doctor. It is not recommended to take Octolipen 600 mg tablets for more than 3 months, but if necessary, according to the doctor's prescription, the use of the drug may be longer.
Concentrate for solution for infusion
To obtain an infusion solution, it is recommended to dilute the concentrate in a dose of 300–600 mg (1–2 ampoules) in 50–250 ml of isotonic sodium chloride solution (0.9%). The prepared solution should be injected intravenously drip 1 time per day at a dose of 300-600 mg for 2-4 weeks. In the future, they switch to oral therapy.
Since Octolipen is sensitive to light, ampoules with concentrate need to be removed from the package only immediately before use. During the infusion, it is also advisable to protect the bottle with the prepared solution from light using aluminum foil or light-protective bags. The finished solution should be stored in a place protected from light, no more than 6 hours from the moment of preparation.
Side effects
Gastrointestinal tract (when taken orally): extremely rare - diarrhea, nausea, heartburn, vomiting, abdominal pain;
metabolism: extremely rarely - a decrease in blood glucose levels, the appearance of symptoms of hypoglycemia (due to an improvement in glucose absorption) in the form of increased sweating, dizziness, headache, visual impairment;
allergic reactions: extremely rarely - urticaria, itching, skin rash, systemic reactions (including anaphylactic shock);
blood coagulation system: with intravenous administration - hemorrhagic rash (purpura), punctate hemorrhages in the mucous membranes, skin, thrombocytopathy, thrombophlebitis;
nervous system: extremely rarely - change / violation of taste sensations (with oral administration), diplopia, convulsions (with intravenous infusion);
others: with rapid intravenous administration - difficulty breathing, increased intracranial pressure (feeling of heaviness in the head).
Overdose
Symptoms of an overdose of thioctic acid may include the following disorders: vomiting, nausea, headache; in serious cases [when using more than 6 g (10 tablets) in adults and more than 0.05 g / kg of body weight in children] - generalized convulsions, blurred consciousness, psychomotor agitation, hypoglycemia (up to coma), severe acid-base disorders balance with lactic acidosis, hemolysis, acute necrosis of skeletal muscles, suppression of bone marrow activity, disseminated intravascular coagulation syndrome (DIC), multiple organ failure.
If there is a suspicion of a severe overdose of Octolipen, emergency hospitalization and standard measures recommended in case of accidental poisoning, including induction of vomiting, gastric lavage, intake of activated charcoal, and symptomatic treatment, are required. Filtration methods with forced excretion of thioctic acid, hemoperfusion and hemodialysis are ineffective. The specific antidote is unknown.
special instructions
Patients with diabetes mellitus need to frequently monitor blood glucose levels during treatment, especially at the beginning of the course. In some cases, it may be necessary to reduce the dose of insulin or an oral antidiabetic agent to prevent the development of hypoglycemia.
During the period of therapy, it is required to refuse to take alcoholic beverages in order to avoid weakening the therapeutic effect of thioctic acid.
When using oral forms of Octolipen, it is recommended to refrain from consuming dairy products because of their calcium content. An interval of at least 2 hours should be observed between doses.
Influence on the ability to drive vehicles and complex mechanisms
Patients driving vehicles and other complex mechanisms are advised to exercise caution during treatment, since the effect of Octolipen on the ability to perform these activities has not been specifically studied.
Application during pregnancy and lactation
According to the instructions, Octolipen is contraindicated during pregnancy due to the lack of sufficient clinical data on the use of thioctic acid during this period.
In reproductive toxicity studies, fertility risks, as well as embryotoxic and teratogenic effects of the drug were not identified.
During lactation, drug treatment is contraindicated, since there is no data on its penetration into breast milk.
Pediatric use
Octolipen is contraindicated in patients under 18 years of age, since the safety and efficacy of the drug have not been established in this age group.
Drug interactions
cisplatin - its effect decreases when combined with thioctic acid in the form of an infusion solution;
oral hypoglycemic agents, insulin - the effect of these drugs is enhanced;
glucocorticosteroids - their anti-inflammatory effect increases;
ethanol and its metabolites - the therapeutic activity of thioctic acid is weakened;
calcium, magnesium and iron preparations - with simultaneous oral administration, the formation of a complex with metals is possible (the break between taking these agents and Octolipen should be at least 2 hours).
The prepared solution for intravenous infusion is incompatible with solutions of levulose, glucose, Ringer's solution, with compounds (including their solutions) that react with disulfide and SH-groups.
When thioctic acid interacts with sugar molecules, difficultly soluble complex compounds are formed.
Analogs
Octolipen's analogs are: Lipoic acid, Berlition 300, Lipothioxon, Berlition 600, Thioctacid BV, Neurolipon, Thioctacid 600 T, Thiogamma, Thioctic acid-Vial, Thiolipon, Thioctic acid, Thiolepta, Espa-Lipon.
Terms and conditions of storage
Store in a place protected from moisture and light, out of reach of children, at a temperature not exceeding 25 ° C.
Shelf life is 2 years.
Terms of dispensing from pharmacies
Dispensed by prescription.
Reviews about Oktolipen
Reviews of Oktolipene are mostly positive. Patients note a good result from the use of the drug in the treatment of radiculopathy, diabetic polyneuropathy, and as a hepatoprotector. According to reviews, the drug helps to lower blood sugar levels and reduce body weight. There are many reports in which patients indicate that the action of Octolipen is no less effective than that of its analogue Berlition, and the cost is much lower.
The disadvantages of the drug (especially in the form of tablets) include the development of adverse reactions, mainly from the gastrointestinal tract.
Price for Octolipen in pharmacies
The price of Octolipen depends on the form of release of the drug and can be:
capsules Octolipen 300 mg (30 pcs. in a package) - 320-350 rubles;
film-coated tablets, Octolipen 600 mg (30 pcs. in a package) - 650-710 rubles;
concentrate for the preparation of a solution for infusion Octolipen 30 mg / ml (10 ampoules, 10 ml each) - 400–430 rubles.
Octolipen: prices in online pharmacies
Drug name
Price
Pharmacy
Octolipen 30 mg / ml concentrate for solution for infusion 10 ml 10 pcs.
263 r
Buy
Octolipen 300 mg capsules 30 pcs.
277 r
Buy
Octolipen 300mg capsules 30 pcs.
353 r
Buy
Octolipen 600 mg film-coated tablets 30 pcs.
567 r
Buy
Octolipen tablets p.p. 600mg 30 pcs.
584 r
Buy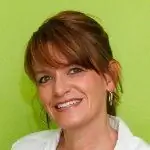 Maria Kulkes Medical journalist About the author
Education: First Moscow State Medical University named after I. M. Sechenov, specialty "General Medicine".
Information about the drug is generalized, provided for informational purposes only and does not replace the official instructions. Self-medication is hazardous to health!
Popular by topic