Table of contents: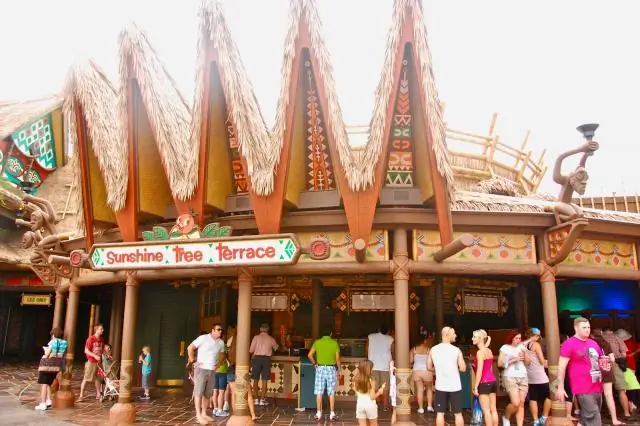 Video: Oxyfrin - Instructions, Use For Children, Reviews, Spray, Drops
Oxyphrine
Oxyfrin: instructions for use and reviews
1. Release form and composition
2. Pharmacological properties
3. Indications for use
4. Contraindications
5. Method of application and dosage
6. Side effects
7. Overdose
8. Special instructions
9. Application during pregnancy and lactation
10. Use in childhood
11. Drug interactions
12. Analogs
13. Terms and conditions of storage
14. Terms of dispensing from pharmacies
15. Reviews
16. Price in pharmacies
Latin name: Oxyfrin
ATX code: R01AA05
Active ingredient: oxymetazoline (oxymetazolinum)
Producer: LLC GROTEKS (Russia)
Description and photo updated: 22.11.2018
Prices in pharmacies: from 99 rubles.
Buy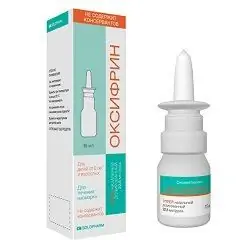 Oxyphrin is an alpha-adrenergic agonist that has a vasoconstrictor and anti-edema effect when applied topically in otolaryngology.
Release form and composition
Oxyphrin is released in the form of nasal drops 0.01%; nasal spray dosed 11.25 mcg / dose and nasal spray dosed 22.5 mcg / dose: drops and spray are a clear or almost transparent solution from colorless to light yellow (drops - 5 ml in vials with a dosing device, in a cardboard pack 1 bottle; spray 10 ml (190 doses) in polyethylene bottles with a dosing device, 10 ml (190 doses) or 15 ml (280 doses) in plastic bottles with a dosing device, in a cardboard box 1 bottle).
Composition for 45 μl spray (11.25 μg / dose) / 45 μl spray (22.5 μg / dose) / 1 ml drops:
active substance: oxymetazoline hydrochloride - 11.25 / 22.5 / 100 μg;
auxiliary components: anhydrous citric acid, sodium citrate dihydrate, anhydrous glycerol, water for injection.
Pharmacological properties
Pharmacodynamics
Oxymetazoline is a topical alpha adrenostimulant. When used intranasally, it has a vasoconstrictive anticongestive effect, reduces swelling and nasal discharge, and helps to facilitate nasal breathing.
Thanks to its action, aeration of the paranasal sinuses improves, which in turn helps to reduce the risk of bacterial complications, such as sinusitis, sinusitis, otitis media.
The use of Oxyphrin in the recommended doses does not lead to irritation and hyperemia of the nasal mucosa.
The action of the drug develops within a few minutes and lasts up to 12 hours.
Pharmacokinetics
With local intranasal application, oxymetazoline does not have a systemic effect. Its half-life (T 1/2) in this case is 35 hours; 2.1% of the dose is excreted in the urine and 1.1% in the feces.
Indications for use
rhinitis caused by acute respiratory infections;
allergic rhinitis;
vasomotor rhinitis;
preparation for diagnostic manipulations in the nasal passages;
inflammation of the paranasal sinuses;
eustachitis;
otitis media.
Contraindications
Absolute contraindications:
atrophic rhinitis;
angle-closure glaucoma;
surgical operations on the dura mater (in history);
condition after transsphenoidal hypophysectomy;
age up to 1 year (for a spray 11.25 mcg / dose) and up to 6 years (for a spray 22.5 mcg / dose);
increased sensitivity to the components of the drug.
Relative contraindications:
diseases of the cardiovascular system (ischemic heart disease, arterial hypertension, chronic heart failure, severe atherosclerosis, arrhythmias, tachycardia);
diabetes;
hyperthyroidism;
pheochromocytoma;
chronic renal failure;
hyperplasia of the prostate with urinary retention;
increased intraocular pressure;
porphyria;
taking monoamine oxidase inhibitors within the previous 2 weeks, and within 2 weeks after their cancellation, bromocriptine, tricyclic antidepressants.
Instructions for the use of Oxyfrin: method and dosage
The drug is administered intranasally.
Oxyphrin for children under 1 year old can only be used in the form of drops.
Children from 1 to 6 years old are prescribed 1 injection of Oxyfrin spray 11.25 mcg / dose in each nasal passage 2-3 times a day. The duration of treatment is 5-7 days. If a repeated course is necessary, the interval between them should be at least several days.
Children over 6 years old and adults are prescribed 1 spray of Oxyfrin spray 22.5 mcg / dose in each nasal passage 2-3 times a day. The duration of use should not exceed 7 days.
If symptoms worsen or if the condition does not improve within 3 days, it is recommended to seek medical advice. An increase in the dose of Oxyfrin is permissible only with the appointment and under the supervision of a physician.
Prolonged and frequent use of the drug can cause the appearance or worsening of nasal congestion. In this case, you should stop treatment and consult a specialist.
Side effects
Local side effects: dryness of the nasopharyngeal mucosa, an increase in the volume of secretions from the nose, sneezing, nosebleeds, a feeling of nasal congestion after the end of the drug.
Systemic side effects: headache, increased blood pressure (BP), dizziness, tachycardia, palpitations, anxiety, insomnia / drowsiness, fatigue, irritability, sleep disturbance in children, nausea, exanthema, visual impairment when the drug gets into the eyes, hallucinations, convulsions, Quincke's edema, respiratory arrest in infants.
With prolonged use, it is possible to develop atrophy or recurrent edema of the mucous membranes of the nasal cavity, tachyphylaxis.
You should consult a doctor if the described side effects worsen, or if new ones occur.
Overdose
Symptoms of an Oxyphrin overdose: anxiety, anxiety, lethargy, drowsiness, lower body temperature, constriction or dilation of pupils, fever, pallor, sweating, palpitations, cyanosis, bradycardia, arrhythmia, increase or decrease in blood pressure, nausea, vomiting, respiratory depression up to, hallucinations, convulsions, coma, cardiac arrest.
Recommended gastric lavage, intake of activated charcoal (in case of unintentional ingestion of the drug), symptomatic therapy.
special instructions
Avoid getting the drug in the eyes.
In order to prevent the spread of infection, the drug is recommended to be used individually.
Influence on the ability to drive vehicles and complex mechanisms
With prolonged use of Oxyfrin in high doses, it is possible to develop undesirable effects on the part of the cardiovascular and central nervous systems, which requires caution when driving vehicles, other complex mechanisms and performing types of work that require the speed of psychomotor reactions.
Application during pregnancy and lactation
According to the instructions, Oxyfrin during pregnancy and lactation can only be used if the expected benefit to the mother outweighs the potential risk to the fetus or child. In this case, the recommended dose should not be exceeded.
Pediatric use
Recommendations for the use of dosage forms of Oxyfrin for children:
from birth to 1 year: drops;
1–6 years: spray 11.25 mcg / dose;
over 6 years old: spray 22.5 mcg / dose.
Drug interactions
monoamine oxidase inhibitors (joint administration, as well as the period during the previous 2 weeks and 2 weeks after their cancellation), tricyclic antidepressants, other drugs that increase blood pressure: the risk of a pronounced increase in blood pressure;
local anesthetic drugs: slowing down their absorption, prolonging their action;
vasoconstrictor drugs: increasing the likelihood of developing unwanted effects.
Analogs
Oxyfrin analogs are Afrin, Vicks Active Sinex, Nazivin, Nazol, Nazo-spray, Nesopin, Noxprey, Oxymetazoline, Otrivin Oxy, Rinostop Extra, Sialor Rino.
Terms and conditions of storage
Store at a temperature not exceeding 25 ° C. Keep out of the reach of children.
Shelf life is 2 years.
Terms of dispensing from pharmacies
Available without a prescription.
Reviews of Oxyphrine
Reviews about Oxyphrine on the network are mostly positive. Patients who used it in the recommended doses note a significant and rapid relief of nasal breathing, removal of unpleasant symptoms of rhinitis. The affordable price of the drug is also noted.
There are isolated reports of a faulty nebulizer in a bottle, a complete lack of effect from the use of the drug, side reactions (most often sneezing, increased secretion of mucus from the nose, lacrimation).
Price for Oxyfrin in pharmacies
Estimated price for Oxyfrin: drops 0.01%, 5 ml - 95 rubles, nasal spray 11.25 mcg / dose - 120 rubles, nasal spray 22.5 mcg / dose - 150 rubles.
Oxyfrin: prices in online pharmacies
Drug name
Price
Pharmacy
Oxyphrin 0.01% nasal drops 5 ml 1 pc.
RUB 99
Buy
Oxyphrin 11.25 mcg / dose nasal spray dosed 15 ml 1 pc.
167 r
Buy
Oxyphrin nasal drops. 0.01% 5ml
173 r
Buy
Oxyphrin 22.5 mcg / dose nasal spray dosed 15 ml 1 pc.
175 RUB
Buy
Oxyfrin nasal spray. 11.25mkg / dose 10ml
193 r
Buy
Oxyfrin nasal spray. dosage. 22.5mcg / dose 15ml vial
193 r
Buy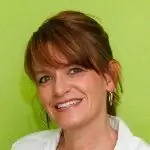 Maria Kulkes Medical journalist About the author
Education: First Moscow State Medical University named after I. M. Sechenov, specialty "General Medicine".
Information about the drug is generalized, provided for informational purposes only and does not replace the official instructions. Self-medication is hazardous to health!
Popular by topic