Table of contents: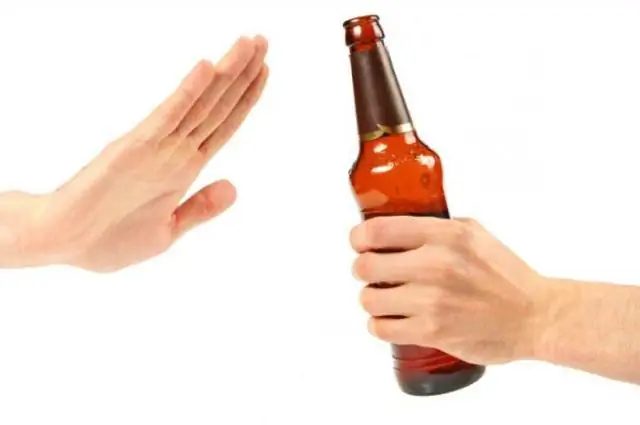 Video: Ovesol Strengthened Formula - Instructions For Use, Reviews, Price
Oatsol fortified formula
Ovesol reinforced formula: instructions for use and reviews
1.production and composition
2. Pharmacological properties
3. Indications for use
4. Contraindications
5. Method of application and dosage
6. Side effects
7. Overdose
8. Special instructions
9. Application during pregnancy and lactation
10. Use in childhood
11. Drug interactions
12. Analogs
13. Terms and conditions of storage
14. Terms of dispensing from pharmacies
15. Reviews
16. Price in pharmacies
Latin name: Ovesol reinforced formula
Active ingredient: milk ripeness oat extract (Avena sativa kernel extract), rosehip fruit extract (Rosae fructuum extract), Bupleurum extract, Helichrysum extract, Mentha extract, Curcuma longa dry extract (Turmeric) Root extract]
Manufacturer: Evalar, CJSC (Russian Federation)
Description and photo updated: 2018-23-11
Prices in pharmacies: from 287 rubles.
Buy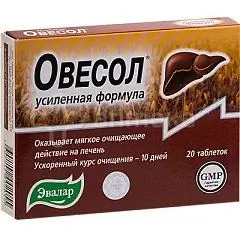 Oatsol enhanced formula - plant food biologically active additive (BAA), a source of flavonoids; has a gentle cleansing effect on the liver, supports and restores the function of the hepatobiliary system.
Release form and composition
Ovesol strengthened formula is produced in the form of coated tablets weighing 0.58 g (20 pcs. In blisters, in a cardboard box 1 blister).
1 tablet contains:
active ingredients: milk ripeness oat extract - 160 mg, rosehip extract - 50 mg, bullock extract - 30 mg, immortelle extract - 30 mg, mint extract - 30 mg, turmeric extract - 15 mg;
auxiliary ingredients: calcium (magnesium) stearate, silicon dioxide, microcrystalline cellulose (MCC), shell components.
The content of flavonoids in 1 tablet in terms of vitamin P (rutin) is at least 2.4 mg, or 8% of the recommended daily intake (the so-called adequate level).
Pharmacological properties
Oatsol fortified formula is a natural product for gentle liver cleansing from toxins. The extract of oats of milk ripeness contained in the composition in combination with extracts of choleretic herbs has a synergistic effect on the formation of bile and its excretion, helps to reduce stagnation of bile, thereby reducing the risk of stone formation.
Properties of active ingredients:
turmeric: has an antiseptic, healing, analgesic, anti-inflammatory effect; is an excellent natural antibiotic, but unlike synthetic substances, it does not worsen the condition of the gastrointestinal tract (gastrointestinal tract) and does not destroy the liver, but exhibits a pronounced hepatoprotective effect, like silymarin, protecting the hepatobiliary system from various toxins, including tetrachloride carbon, and from adverse reactions of drugs with their prolonged use;
Bupleurum: a valuable medicinal plant for the treatment of liver diseases such as cholecystitis, cholangitis, angiocholitis, hepatitis, cirrhosis; in the course of experimental and clinical studies, it was found that it enhances the secretion of gastric juice by the pancreas and bile - by the liver, increasing not only the amount of bile secreted, but also qualitatively changing its chemical composition, promoting an increase in the level of acids, cholesterol and pigments; the plant is widely used to cleanse the body;
immortelle: increases bile secretion, liquefies bile, reduces the concentration of bile acids and the level of bilirubin, changes the ratio of cholesterol to bile acids towards the growth of the latter, increases the tone of the gallbladder, has a stimulating effect on the secretory function of the pancreas and stomach, increases diuresis; the plant is low-toxic and has a cumulative effect;
rose hips: has a tonic and anti-inflammatory efficacy, increases bile secretion, cholesterol ratio, improves metabolism, favorably affects transcapillary metabolism; rosehip seed oil stimulates the regeneration of the epithelium and mucous membranes;
mint: has a warming, astringent, mild local anesthetic, antispasmodic, antiseptic, choleretic, diaphoretic and refreshing effect; the menthol contained in the plant irritates the receptors of the gastric and intestinal mucosa, causing an intensification of peristalsis, simultaneously providing an antiseptic effect, which leads to inhibition of fermentation and decay processes, increasing the secretion of the digestive glands; juice from fresh mint leaves is used as a diuretic for kidney stones;
milk ripeness oats: in terms of amino acid composition, oat grains are the closest to muscle protein; the plant promotes the elimination of excess cholesterol from the body, providing a strengthening body and normalizing metabolism in case of nervous exhaustion, sleep disorders, lack of appetite (after viral and colds).
Indications for use
The product Ovesol fortified formula is recommended to be used as a biologically active food supplement - a source of flavonoids, if necessary, an intensive but gentle cleansing of the liver.
Contraindications
The supplement is contraindicated to take during pregnancy and lactation, as well as with increased individual sensitivity to any of its components.
Instructions for the use of Ovesol enhanced formula: method and dosage
Ovesol tablets fortified formula are taken orally during meals.
Recommended dosage for adults: 1 pc. 2 times a day. The duration of the course is 10 days, after 2 months it may be repeated.
Side effects
There is no data.
Overdose
There is no data.
special instructions
Ovesol fortified formula is not a drug. It is recommended to consult your doctor before using the supplement.
Application during pregnancy and lactation
Dietary supplements are not taken during pregnancy and during breastfeeding.
Pediatric use
According to the instructions, Ovesol fortified formula is not used in pediatric practice.
Drug interactions
There is no data.
Analogs
The analogs of Ovesol fortified formula are: Heptral, Ovesol solution, Ovesol, Ovesol tea, Ursofalk, Karsil, Essentiale forte N, etc.
Terms and conditions of storage
Store at temperatures up to 25 ° C. Keep out of the reach of children.
The shelf life is 3 years.
Terms of dispensing from pharmacies
Available without a prescription.
Reviews about Ovesol enhanced formula
According to reviews, Ovesol fortified formula is an excellent tool for the prevention and cleansing of the liver from toxins and toxins, especially in living conditions in large cities. The drug is easy to take and helps very quickly. The course is designed for only 10 days, this time is quite enough to feel the result. The constant bitterness in the mouth disappears, the feeling of heaviness in the right hypochondrium disappears, general well-being improves, and energy increases. At the same time, taking pills does not affect appetite and, which is very important, does not contribute to weight gain. The natural composition of dietary supplements and its affordable cost are also noted.
Price for Ovesol fortified formula in pharmacies
Approximate price for Ovesol enhanced formula (coated tablets, weighing 0.58 g) for 20 pcs. in the package is from 300 to 390 rubles.
Oatsol fortified formula: prices in online pharmacies
Drug name
Price
Pharmacy
Ovesol enhanced formula 0.55 g film-coated tablets 20 pcs.
287 r
Buy
Ovesol strengthened formula pills 0.58 g 20 pcs.
295 RUB
Buy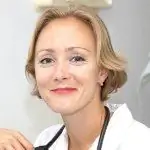 Anna Kozlova Medical journalist About the author
Education: Rostov State Medical University, specialty "General Medicine".
Information about the drug is generalized, provided for informational purposes only and does not replace the official instructions. Self-medication is hazardous to health!
Popular by topic