Table of contents: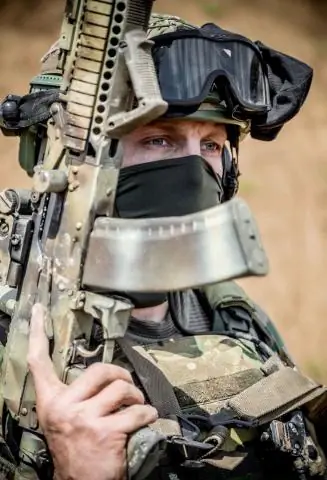 Video: Remantadin - Instructions For Use, Price, Reviews, Tablets, Capsules
Remantadine
Remantadin: instructions for use and reviews
1. Release form and composition
2. Pharmacological properties
3. Indications for use
4. Contraindications
5. Method of application and dosage
6. Side effects
7. Overdose
8. Special instructions
9. Drug interactions
10. Analogs
11. Terms and conditions of storage
12. Terms of dispensing from pharmacies
13. Reviews
14. Price in pharmacies
Latin name: Remantadin
ATX code: J05AC02
Active ingredient: rimantadine (rimantadine)
Manufacturer: Moscow Endocrine Plant (Russia), OJSC Tatkhimpharmpreparaty (Russia), CJSC OFP Obolenskoye FP (Russia), OJSC Irbitsky KhFZ (Russia), LLC Rosfarm (Russia), Olainfarm (Latvia)
Description and photo update: 2019-14-08
Prices in pharmacies: from 72 rubles.
Buy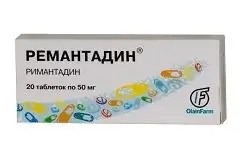 Remantadine is an antiviral agent.
Release form and composition
Capsules: hard gelatinous, size No. 0, white; content - orange powder with a tint from slightly pink to brownish, with white inclusions (10 pcs. in blisters, in a cardboard box 1 or 3 packages);
Tablets: flat-cylindrical, white, chamfered (10 pcs. In blisters, 2 packs in a cardboard box).
Active ingredient: rimantadine hydrochloride - 100 mg in 1 capsule, 50 mg in 1 tablet.
Additional components of Remantadine capsules:
Excipients: potato starch, stearic acid, lactose monohydrate, dye sunset yellow (Eurolake Sunset Yellow HS (EllO));
Capsule composition: gelatin, titanium dioxide (E 171).
Excipients of Remantadine tablets: potato starch, magnesium stearate, microcrystalline cellulose, lactose monohydrate.
Pharmacological properties
Pharmacodynamics
Rimantadine is active against the type A influenza virus (especially type A2). The substance is a weak base, therefore, its action is due to an increase in the pH of endosomes, which include a vacuole membrane. These endosomes surround the viral particles after they enter the cell. In these vacuoles, acidification is prevented, which allows blocking the fusion of the viral envelope with the endosome membrane. This prevents the transfer of viral genetic material into the cytoplasm of the cell. Rimantadine also inhibits the release of viral particles from cells, interrupting the transcription of the viral genome.
Pharmacokinetics
When taken orally, rimantadine is almost completely absorbed in the intestine, but absorbed rather slowly. The substance binds to plasma proteins by about 40%. The volume of distribution in adult patients is 17-25 l / kg, and in children - 289 l / kg. The content of rimantadine in the nasal secretion is approximately 50% higher than in the blood plasma. Its maximum concentration in blood plasma after a single dose of 100 mg once a day is determined after 6 hours and is equal to 181 ng / ml. If the regimen of treatment with Remantadine includes its administration in a dose of 100 mg 2 times a day, the maximum concentration is 416 ng / ml.
Rimantadine is metabolized primarily in the liver, and its elimination half-life ranges from 24 to 36 hours; 75–85% of the dose taken is excreted in the urine mainly in the form of metabolites, and 15% - unchanged.
In patients with chronic renal failure, the half-life is doubled. In elderly patients and those suffering from renal failure, rimantadine can be accumulated in the body in toxic concentrations if the dose has not been adjusted in proportion to the decrease in creatinine clearance.
Indications for use
According to the instructions, Remantadine is an early treatment for influenza A.
In tablets, the drug can also be used for prophylaxis.
Contraindications
Children under 7 years old - for tablets, up to 14 years old - for capsules;
Thyrotoxicosis;
Acute and chronic kidney disease;
Acute liver disease;
Glucose-galactose malabsorption, lactose intolerance, lactase deficiency;
Pregnancy and lactation period;
Individual hypersensitivity to drug components.
Carefully:
Epilepsy, including a history of;
Arterial hypertension;
Diseases of the gastrointestinal tract;
Liver failure;
Chronic renal failure
Atherosclerosis of the vessels of the brain.
Instructions for use of Remantadine: method and dosage
Remantadine should be taken orally after meals: swallow tablets / capsules whole and drink plenty of water.
Recommended doses:
Adults and adolescents over 14 years old: on the 1st day - 100 mg (1 capsule or 2 tablets) 3 times a day, 2-3 days - 100 mg 2 times a day, 4-5 days - 100 mg once a day. On the first day of the disease, a single dose of Remantadine at a dose of 300 mg (3 capsules or 6 tablets) is allowed;
Children 11-14 years old: 50 mg (1 tablet) 3 times a day;
Children 7-10 years old: 50 mg 2 times a day.
The duration of treatment is 5 days. It is recommended to start taking the drug immediately after the first symptoms of influenza appear. Remantadine is most effective when started within the first 24 to 48 hours.
Elderly people, patients with liver failure and chronic renal failure are prescribed 100 mg 1 time per day.
For the prevention of influenza, adults and children over 7 years of age are prescribed 1 tablet of Remantadine 1 time per day for 10-15 days.
Side effects
Remantadine is generally well tolerated. In rare cases, the following side effects are noted:
From the side of the central nervous system: neurological reactions, insomnia, headache, impaired concentration, dizziness, anxiety, drowsiness, fatigue, increased irritability;
From the gastrointestinal tract: loss of appetite, anorexia, dryness of the oral mucosa, flatulence, epigastric pain, nausea, vomiting;
Allergic reactions: itching, rash, urticaria;
Others: hyperbilirubinemia.
Overdose
The main symptoms of remantadine overdose are arrhythmia, hallucinations, nervous excitement. In this case, gastric lavage is performed and symptomatic therapy is prescribed. It is also recommended to resort to activities aimed at maintaining vital functions. Rimantadine is partially excreted by hemodialysis.
special instructions
During treatment with Remantadine, there is a possibility of exacerbation of concomitant chronic diseases. In older people with arterial hypertension, the risk of developing hemorrhagic stroke increases, in patients with a history of epilepsy or at the same time receiving anticonvulsant therapy - the risk of developing an epileptic seizure. In the latter case, the daily dose of rimantadine should not exceed 100 mg.
Prophylactic administration of the drug is effective when there is a high risk of illness during an influenza epidemic, contact with sick people or the spread of infection in closed groups.
In influenza caused by the B virus, rimantadine is antitoxic.
The emergence of drug-resistant viruses is possible.
In connection with the likelihood of side effects from the central nervous system during treatment, it is recommended to be careful when driving and performing potentially hazardous types of work that require increased attention, high speed of mental and / or physical reactions.
Drug interactions
Cimetidine reduces the clearance of rimantadine by 18%, paracetamol reduces its maximum plasma concentration by 11%.
Urine acidifying agents (for example, ascorbic acid and ammonium chloride) accelerate the excretion of rimantadine by the kidneys, thereby reducing its effectiveness.
Alkalizing urine agents (for example, sodium bicarbonate and acetazolamide), on the contrary, reduce the excretion of rimantadine by the kidneys, thereby increasing its effect.
Astringents, absorbents and coating agents reduce the absorption of rimantadine.
Remantadine reduces the effectiveness of concomitantly used antiepileptic drugs.
Analogs
The analogues of Remantadine are: Rimantadin, Rimantadin Aktitab, Rimantadin Avexima, Rimantadin-Sti, Olvirem, Polirem, Algirem, Arbidol, Kagocel, Tamiflu.
Terms and conditions of storage
Store in a place protected from light and moisture, out of reach of children, at temperatures up to 25 ºС.
Shelf life of capsules is 2 years, tablets - 5 years.
Terms of dispensing from pharmacies
Available without a prescription.
Reviews about Remantadine
Basically, reviews of Remantadine confirm its effectiveness in a flu epidemic that occurs in closed groups. However, experts say that recently most group A viruses (their number reaches 50%) have acquired resistance to this drug, so it is considered not very relevant. The use of Remantadine practically does not give results for other respiratory viral diseases. The A1 / H1N1 virus, which provokes pandemics, has also been proven to be resistant to it, so doctors do not recommend taking it during a pandemic period.
Some patients use Remantadine for weight loss. This is due to the fact that one of the side effects of the drug is a decrease in appetite, in especially severe cases, turning into anorexia. However, indications for the use of Remantadine do not provide for its use in such cases. Its appointment for the purpose of weight loss is considered inappropriate because of the numerous adverse reactions, which include neuropsychiatric disorders (45.5% of cases) and kidney and liver damage.
The price of Remantadine in pharmacies
The approximate price of Remantadine in the form of capsules in pharmacy chains is 211-237 rubles (the package contains 10 pcs.). You can buy tablets for about 74‒170 rubles, depending on the manufacturer (the package contains 20 pcs.).
Remantadin: prices in online pharmacies
Drug name
Price
Pharmacy
Remantadine 50 mg tablets 20 pcs.
RUB 72
Buy
Remantadine tablets 50mg 20 pcs. Biochemist
RUB 80
Buy
Remantadine 50 mg tablets 20 pcs.
RUB 160
Buy
Remantadine tablets 50mg 20 pcs.
RUB 181
Buy
Remantadine 100 mg capsules 10 pcs.
195 RUB
Buy
Remantadine capsules 100mg 10 pcs.
236 r
Buy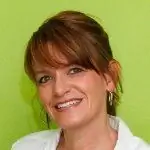 Maria Kulkes Medical journalist About the author
Education: First Moscow State Medical University named after I. M. Sechenov, specialty "General Medicine".
Information about the drug is generalized, provided for informational purposes only and does not replace the official instructions. Self-medication is hazardous to health!
Popular by topic