Table of contents: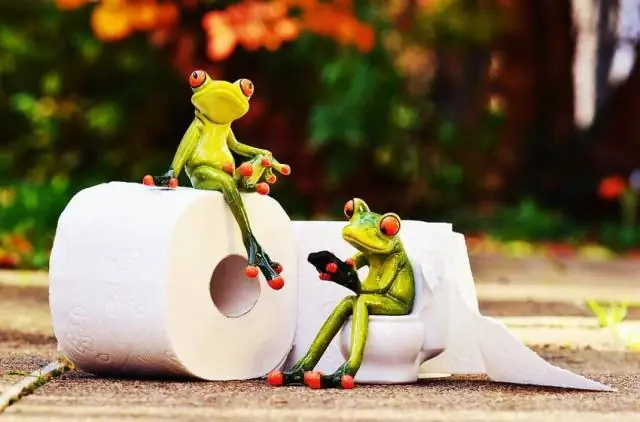 Video: Nifuroxazide - Instructions For Use, Price, Reviews, Tablets, Suspension
Nifuroxazide
Nifuroxazide: instructions for use and reviews
1. Release form and composition
2. Pharmacological properties
3. Indications for use
4. Contraindications
5. Method of application and dosage
6. Side effects
7. Overdose
8. Special instructions
9. Application during pregnancy and lactation
10. Use in childhood
11. Drug interactions
12. Analogs
13. Terms and conditions of storage
14. Terms of dispensing from pharmacies
15. Reviews
16. Price in pharmacies
Latin name: Nifuroxazide
ATX code: A07AX03
Active ingredient: nifuroxazide (nifuroxazide)
Manufacturer: Jurabek Laboratories Ltd. (Uzbekistan), Gedeon Richter (Romania), Warsaw Pharmaceutical Plant (Poland)
Description and photo update: 2019-13-08
Prices in pharmacies: from 168 rubles.
Buy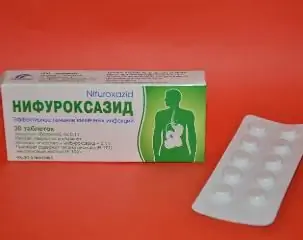 Nifuroxazide is a drug with bactericidal and antibacterial action.
Release form and composition
Film-coated tablets: round, biconvex, smooth, bright yellow (24 pcs. In blisters, 1 blister in a cardboard box);
Suspension for oral administration 4%: light yellow in color, with a sweet taste and banana smell (90 ml in vials, in a cardboard box 1 vial complete with a measuring spoon).
Active ingredient: nifuroxazide, in 1 tablet - 100 mg, in 5 ml of suspension - 220 mg.
Excipients of tablets: gelatin, potato starch, talc, polyethylene glycol, hypromellose, Ti dioxide, Mg stearate, Si dioxide, quinoline yellow.
Additional substances of the suspension: citric acid monohydrate, Na hydroxide, simethicone, sucrose, methylparaben, carbomer, prepared water, banana essence.
Pharmacological properties
Pharmacodynamics
Nifuroxazide is a 5-nitrofuran derivative and an intestinal antiseptic. It is highly active against Staphylococcus spp., Campylobacter jejuni, pathogenic Vibrions and Vibrio parahaemolyticus, Vibrio cholerae, Escherichia coli, Clostridium perfringens, Shigella spp., Salmonella spp. Low sensitivity to nifuroxazide is demonstrated by Proteus indologenes, Enterobacter cloacae, and Citrobacter spp. Microorganisms resistant to nifuroxazide are Pseudomonas spp., Klebsiella spp., Providencia spp. and Proteus mirabilis.
Probably, nifuroxazide inhibits the activity of dehydrogenases and inhibits the production of proteins in bacterial cells. The substance does not give rise to drug-resistant strains. Cross-resistance with other antibacterial drugs has not been reported.
The effectiveness of the drug is determined neither by the sensitivity of microorganisms to antibacterial drugs, nor by the pH existing in the intestinal lumen. Nifuroxazide does not change the composition of the normal bacterial flora of the gastrointestinal tract, and in acute diarrhea of bacterial origin, it normalizes intestinal eubiosis. When infected with enterotropic viruses, it prevents the development of bacterial superinfection.
Pharmacokinetics
When taken orally, nifuroxazide is practically not absorbed from the gastrointestinal tract and has an antibacterial effect directly in the intestinal lumen. It is excreted in feces: 20% of the substance is unchanged, the rest is in the form of metabolites.
Indications for use
Acute and chronic diarrhea caused by gram-positive (streptococci and staphylococci) and some gram-negative (Klebsiella, Shigella, Escherichia coli, Salmonella) bacteria;
Toxic diarrhea caused by gram-negative bacteria (Klebsiella, Shigella, Escherichia coli, Salmonella) in children over 2 months old;
Diarrhea in chronic autoimmune gastritis, appendicitis and food intoxication;
Diseases accompanied by diarrhea;
Diarrhea caused by changes in the natural bacterial flora of the large intestine of various etiologies, as well as antibiotic therapy;
Chronic colitis and enterocolitis;
Intestinal dysbiosis.
In addition, Nifuroxazide is used to prevent infections after abdominal surgery.
Contraindications
Hypersensitivity to the components of the drug or nitrofuran derivatives is the main contraindication to the use of Nifuroxazide.
In pediatrics, the drug in the form of a suspension is not prescribed for premature infants and children under 2 months of age. Nifuroxazide tablets are contraindicated in children under 6 years of age.
During pregnancy, the drug can be used only for health reasons, if the expected benefits outweigh the possible risks.
Instructions for the use of Nifuroxazide: method and dosage
Nifuroxazide tablets for adults and children over 6 years old are prescribed 2 pcs. 4 times a day (every 6 hours) for 5-7 days.
In the form of a suspension of Nifuroxazide, the drug is recommended for children under 6 years of age. Dosing regimen:
Children from 2 to 6 months: 2.5-5 ml (1 / 2-1 measuring spoon) 2 times a day;
Children from 6 months to 6 years: 5 ml (1 scoop) 3 times a day;
Children over 6 years old and adults: 5 ml (1 scoop) 4 times a day.
Immediately before taking, the suspension should be shaken thoroughly (until a homogeneous mass is obtained).
Side effects
Usually Nifuroxazide is well tolerated, in rare cases dyspeptic disorders and short-term increase in diarrhea are possible. These side effects, as a rule, do not require discontinuation of the drug and additional treatment.
In some cases, allergic reactions (skin rash and shortness of breath) occur, which are an indication for discontinuing the therapy.
Overdose
Overdose symptoms have not been described at the moment. In case of accidental intake of high doses of the drug, gastric lavage and symptomatic therapy are recommended.
special instructions
When treating acute diarrhea, it is necessary to replenish the lost body fluids (parenteral or oral, depending on the patient's condition).
Nifuroxazide should not be used as a monotherapy in the treatment of diarrhea associated with sepsis, because its action is limited to the gastrointestinal tract.
During treatment, alcoholic beverages should not be consumed, since there is a high probability of developing a disulfiram-like reaction.
When storing a suspension of Nifuroxazide, a slight precipitate may form, which, after shaking, should return to a state of a homogeneous suspension.
Influence on the ability to drive vehicles and complex mechanisms
Nifuroxazide does not affect the ability to drive vehicles and operate complex mechanisms.
Application during pregnancy and lactation
Although animal experiments have not confirmed the presence of a teratogenic effect, taking the drug during pregnancy is recommended only in exceptional situations. In the case of a short course of treatment with Nifuroxazide, it is possible to continue breastfeeding during lactation, but only after consulting a specialist.
Pediatric use
In pediatrics, it is allowed to prescribe the drug according to indications and in doses selected taking into account the patient's age.
Drug interactions
When carrying out combination therapy, it should be borne in mind that nifuroxazide is characterized by high adsorption properties.
According to the instructions, Nifuroxazide does not interact with systemic drugs, since it is not absorbed from the gastrointestinal tract and is found in the blood only in trace concentrations.
Analogs
Analogs of Nifuroxazide are: Enterofuril, Nifurozide-Health, Lecor, Ersefuril.
Terms and conditions of storage
Store at room temperature (17-25 ºС), protected from light, out of reach of children. Do not freeze.
Shelf life is 2 years.
Terms of dispensing from pharmacies
Dispensed by prescription.
Reviews about Nifuroxazide
According to reviews, Nifuroxazide has in most cases an excellent therapeutic effect when prescribed according to indications. There are only isolated reports of side effects during the course of treatment.
Price for Nifuroxazide in pharmacies
The price of Nifuroxazide in the form of tablets (for 30 pcs. In a package) is approximately 168 rubles. The oral suspension can be purchased for about 226-292 rubles.
Nifuroxazide: prices in online pharmacies
Drug name
Price
Pharmacy
Nifuroxazide 200 mg / 5 ml oral suspension 100 ml 1 pc.
168 RUB
Buy
Nifuroxazide suspension for internal approx. 200mg / 5ml fl. 100ml
172 r
Buy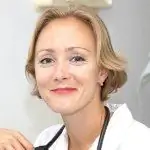 Anna Kozlova Medical journalist About the author
Education: Rostov State Medical University, specialty "General Medicine".
Information about the drug is generalized, provided for informational purposes only and does not replace the official instructions. Self-medication is hazardous to health!
Recommended: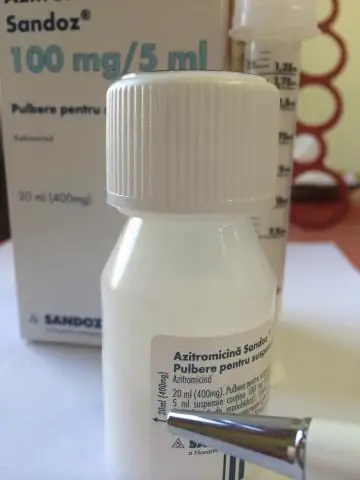 Instructions for use Azitrox suspension and capsules. Information on dosing for children, contraindications, reviews, analogues and the price of the drug in pharmacies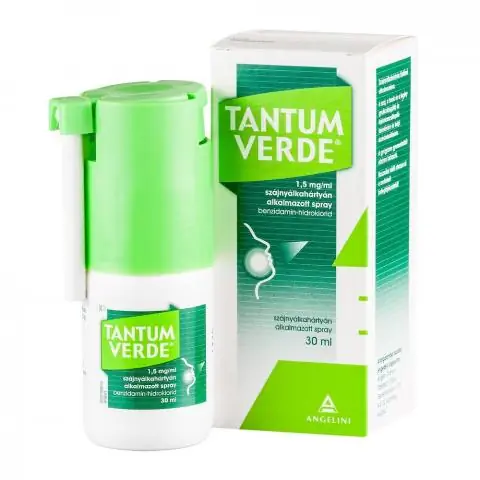 Instructions for use Tantum Verde in the form of a spray, tablets and solution. Information on doses for children, contraindications, reviews, analogues and the price of the drug in pharmacies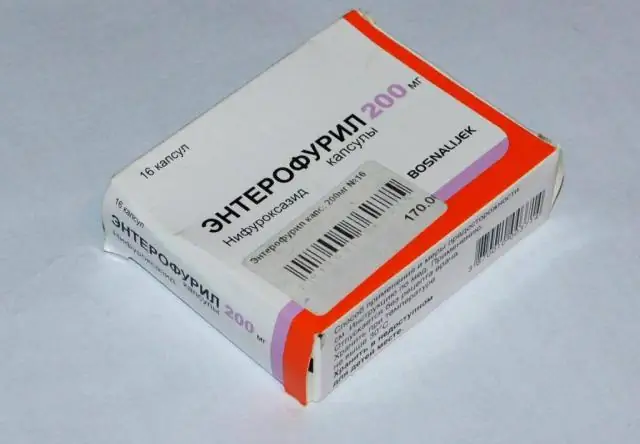 Instructions for use Mirofuril suspension and capsules. Information on the dosage for children, contraindications, reviews, analogues and the price of the drug in pharmacies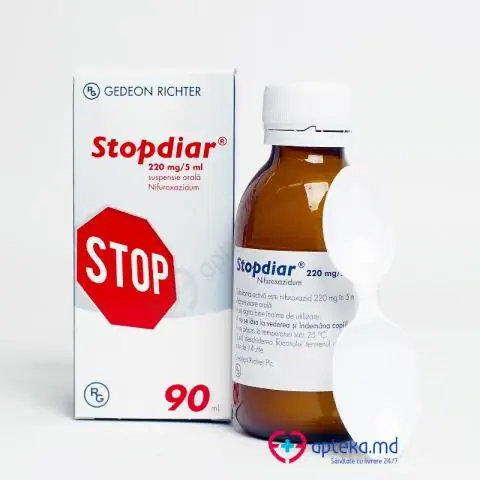 Instructions for use of Stopdiar in the form of a suspension, capsules and tablets. Information on doses for children, contraindications, reviews, analogues and the price of the drug in pharmacies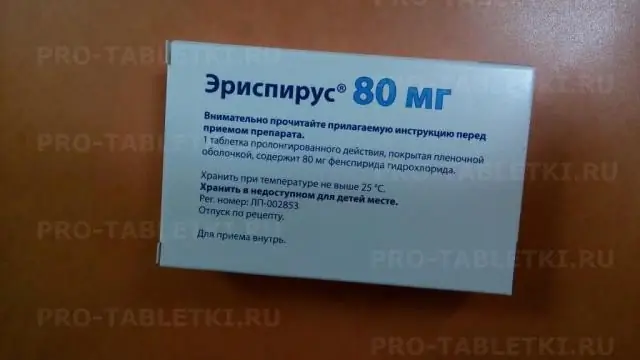 Instructions for use Erispirus tablets and syrup. Information on the dosage for children, contraindications, reviews, analogues and the price of the drug in pharmacies