Table of contents: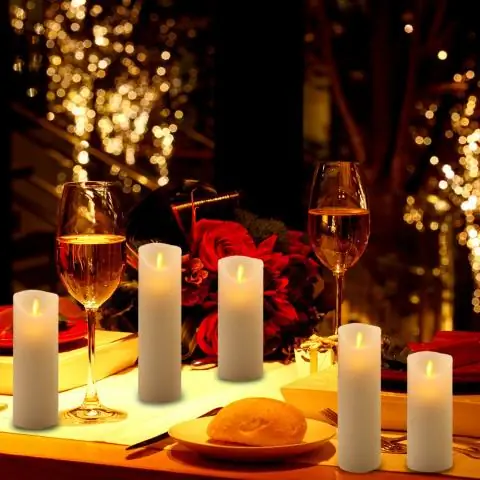 Video: Natalsid - Instructions For Use, Candles, Price, Reviews, Analogues
Natalsid
Natalsid: instructions for use and reviews
1. Release form and composition
2. Pharmacodynamics and pharmacokinetics
3. Indications for use
4. Contraindications
5. Method of application and dosage
6. Side effects
7. Overdose
8. Special instructions
9. Drug interactions
10. Application during pregnancy and lactation
11. Analogs
12. Terms and conditions of storage
13. Terms of dispensing from pharmacies
14. Reviews
15. Price in pharmacies
Latin name: Natalsid
ATX code: B02BC
Active ingredient: Sodium alginate (Sodium alginate)
Manufacturer: JSC "Nizhpharm" Russia
Description and photo updated: 2019-30-07
Prices in pharmacies: from 343 rubles.
Buy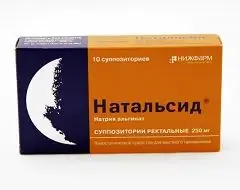 Natalsid is a hemostatic agent with a pronounced hemostatic effect for local use, has a reparative, anti-inflammatory effect.
Release form and composition
The drug is produced in the form of rectal suppositories: torpedo-shaped, light gray with a cream shade of color (5 pcs. In a blister, 2 packs in a cardboard box).
The active substance of Natalsid is sodium alginate, in 1 suppository - 0.25 g.
Auxiliary components: solid fat (supposir, witepsol).
Pharmacodynamics and pharmacokinetics
The active ingredient - sodium alginate - is a natural polysaccharide. It is obtained from brown seaweed. Sodium alginate has a pronounced hemostatic, reparative and anti-inflammatory effect.
Indications for use
Chronic bleeding hemorrhoids;
Proctosigmoiditis;
Chronic cracks in the mucous membrane of the anus (during the period of epithelialization);
Inflammatory processes in the rectum after surgery.
Contraindications
Age under 14;
Individual intolerance to the components of suppositories.
Instructions for the use of Natalsid: method and dosage
According to the instructions, Natalsid is used by administration into the rectum (rectally), immediately before use, the suppository must be moistened in water.
Recommended dosage regimen: 1 pc. 2 times a day for 1-2 weeks.
Side effects
There is a risk of developing allergic reactions in patients with hypersensitivity to the components of the drug.
Overdose
Information about an overdose of the drug has not yet been reported.
special instructions
Suppositories should be injected into the intestines that have been cleaned (spontaneously or with a cleansing enema).
If there are clinical indications, suppositories may be prescribed during the period of gestation and breastfeeding.
Drug interactions
Interaction has not been established with simultaneous use with other drugs.
Application during pregnancy and lactation
Rectal suppositories Natalsid are approved for use during pregnancy and lactation.
Analogs
Natalsid's analogs are: Elbona, Alorom, Incena, Alginatol, Sodium alginate.
Terms and conditions of storage
Keep out of reach of children at temperatures up to 25 ° C.
The shelf life is 3 years.
Terms of dispensing from pharmacies
Available without a prescription.
Reviews about Natalsid
Reviews of the drug are positive. Natalsid pain relieves well, acts quickly and is an affordable drug.
Reviews on the use of Natalsid suppositories during pregnancy are also positive. The drug has no negative effect on the fetus. Positive dynamics from treatment is observed in all cases.
The price of Natalsid in pharmacies
The price of Natalsid in pharmacy chains is about 350–380 rubles.
Natalsid: prices in online pharmacies
Drug name
Price
Pharmacy
Natalsid 250 mg rectal suppositories 10 pcs.
343 r
Buy
Natalsid suppositories rectal. 250mg 10 pcs.
353 r
Buy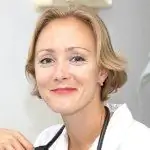 Anna Kozlova Medical journalist About the author
Education: Rostov State Medical University, specialty "General Medicine".
Information about the drug is generalized, provided for informational purposes only and does not replace the official instructions. Self-medication is hazardous to health!
Popular by topic