Table of contents: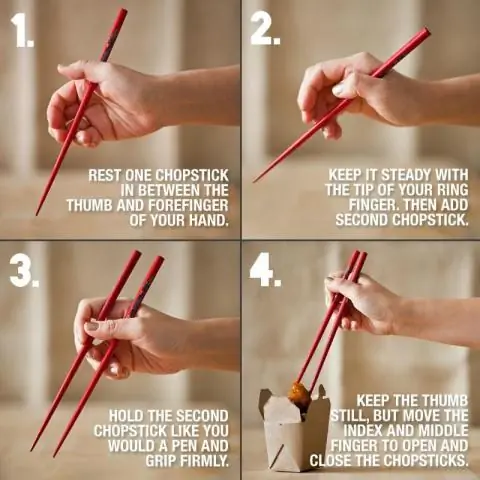 Video: Carvedilol - Instructions For The Use Of Tablets, Price, Reviews, Analogues
Carvedilol
Carvedilol: instructions for use and reviews
1. Release form and composition
2. Pharmacological properties
3. Indications for use
4. Contraindications
5. Method of application and dosage
6. Side effects
7. Overdose
8. Special instructions
9. Application during pregnancy and lactation
10. Drug interactions
11. Analogs
12. Terms and conditions of storage
13. Terms of dispensing from pharmacies
14. Reviews
15. Price in pharmacies
Latin name: Carvedilol
ATX code: C07AG02
Active ingredient: carvedilol (carvedilol)
Manufacturer: FP Teva (Israel), Active Component, Ozone LLC, VERTEX (Russia), G. Amphray Laboratories (India), Moechs Catalana SA (Spain), Polpharma (Poland)
Description and photo update: 2019-13-08
Prices in pharmacies: from 30 rubles.
Buy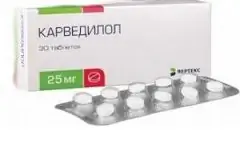 Carvedilol is an alpha- and beta-blocker without intrinsic sympathomimetic activity with antianginal, vasodilating and antiarrhythmic effects.
Release form and composition
Dosage form - tablets: flat-cylindrical, white, with a chamfer and a dividing line (in a blister strip: 10 pcs., In a cardboard box 3 packs, 30 pcs., In a cardboard box 1 pack).
The active substance is carvedilol, in 1 tablet - 12.5 or 25 mg.
Auxiliary components: sucrose, methylcellulose, polyvidone K25, lactose, crospovidone, croscarmellose sodium.
Pharmacological properties
Pharmacodynamics
Carvedilol is a blocker of alpha 1 -, beta 1 - and beta 2 -adrenergic receptors, which is a racemic mixture of R (+) and S (-) stereoisomers. Each of them is characterized by identical antioxidant and α-adrenergic blocking properties. The beta-adrenergic blocking action of carvedilol does not differ in selectivity and is explained by the presence of a levorotatory S (-) stereoisomer in its composition.
Carvedilol does not have its own sympathomimetic activity and has membrane stabilizing properties.
The vasodilating effect is mainly due to the blockade of alpha 1 -adrenergic receptors. Thanks to him, there is a decrease in the total peripheral vascular resistance (OPSS). Vasodilation, combined with a blockade of beta-adrenergic receptors, leads to the fact that in patients with arterial hypertension, blood pressure decreases without an increase in the systemic vascular resistance, and peripheral blood flow (in contrast to beta-blockers) does not slow down. The heart rate decreases slightly. In patients with ischemic heart disease, carvedilol has an antianginal effect, and also reduces the pre- and afterload on the cardiovascular system and does not have a pronounced effect on the concentration of magnesium, sodium and potassium ions and lipid metabolism in blood plasma.
In patients with heart failure and / or left ventricular dysfunction, carvedilol normalizes the size of the left ventricle, improves the ejection fraction, and has a beneficial effect on hemodynamic parameters. Also, the drug has an antioxidant effect, which consists in eliminating free oxygen radicals.
Carvedilol reduces the number of deaths and hospitalizations, eliminates unpleasant symptoms and improves left ventricular function in patients with chronic heart failure of non-ischemic and ischemic etiology. The therapeutic effects of carvedilol are dose-dependent.
Pharmacokinetics
Carvedilol is rapidly absorbed from the gastrointestinal tract when taken orally. This compound is highly lipophilic. Its maximum blood level is recorded approximately 1 hour after ingestion. The half-life is on average 6-10 hours. Carvedilol binds to plasma proteins by 95–99%. The bioavailability of the drug is 24–28%. The absolute bioavailability of carvedilol reaches approximately 25%: 15% for the S-form and 30% for the R-form. When taking the drug with food, there is no significant change in this indicator.
Most of carvedilol is metabolized primarily in the liver through conjugation and oxidation to form certain metabolites. The substance is involved in metabolic processes during the "primary passage" through the liver. The oxidation-mediated metabolism of carvedilol is stereoselective. The R (+) - isomer is metabolized mainly through the isoenzymes CYP1A2 and CYP2D6. In the case of the S (-) isomer, the metabolic processes involve mainly the CYP2D9 isoenzyme and, to a lesser extent, the CYP2D6 isoenzyme. Also, the metabolism of carvedilol is carried out with the help of other isoenzymes of cytochrome P 450: CYP2C19, CYP2E1 and CYP3A4. Due to hydroxylation and demethylation of the phenolic ring, 3 metabolites are formed, characterized by vasodilating properties, which are manifested to a lesser extent than that of carvedilol itself. Metabolites have a pronounced adrenergic blocking and antioxidant effect. Excretion of carvedilol is carried out mainly with bile through the intestines and partly with urine in the form of metabolites.
With renal dysfunction, the pharmacokinetic parameters of the drug do not significantly change. The pharmacokinetics of carvedilol remains practically the same regardless of the patient's age (no statistically significant effect of this parameter was found).
In patients with cirrhosis of the liver, the bioavailability of carvedilol is increased by 80% due to a decrease in metabolic rate during the "primary passage" through the liver. In severe liver dysfunctions, the use of carvedilol is not recommended.
Carvedilol penetrates the placental barrier and is determined in breast milk, and is practically not excreted from the blood plasma during a dialysis session.
Indications for use
Stable angina;
Chronic heart failure (combination therapy);
Arterial hypertension.
Contraindications
Severe bradycardia (heart rate less than 50 beats per minute);
Sick sinus syndrome (SSS);
Chronic heart failure in the stage of decompensation;
Atrioventricular block (AV block) of II and III degree (except for patients with an artificial pacemaker);
Acute heart failure
Arterial hypotension (systolic blood pressure (BP) below 85 mm Hg);
Cardiogenic shock;
Severe liver failure;
Age under 18;
The period of pregnancy and breastfeeding;
Hypersensitivity to drug components.
According to the instructions, Carvedilol should be used with caution in case of AV blockade of the 1st degree, Prinzmetal angina pectoris, occlusive diseases of peripheral vessels, thyrotoxicosis, pheochromocytoma, renal failure, psoriasis, bronchospastic syndrome, pulmonary emphysema, chronic bronchitis, general anesthesia during extensive myasthenia, hypoglycemia, diabetes, depression.
Instructions for the use of Carvedilol: method and dosage
The tablets are taken orally, after meals, with a little water.
The doctor prescribes the dose of the drug individually, taking into account clinical indications.
Recommended dosage:
Stable angina pectoris: the initial dose is 12.5 mg 2 times a day. With good tolerance and insufficient effectiveness, the first dose increase can be carried out after 7-14 days of therapy by 12.5 mg, the second increase after 14 days, without changing the frequency of administration. The daily dose of the drug should be no more than 50 mg and should be taken 2 times a day;
Chronic heart failure: the initial dose (first 2 weeks) is 3.125 mg 2 times a day. The selection of the dose must be made strictly individually, under the supervision of the attending physician. For patients with good tolerance of Carvedilol, the dose is increased by a factor of 1 every 2 weeks and adjusted within 6 weeks to 25 mg 2 times a day. It is recommended to increase it to the maximum tolerated dose by the patient, for patients with body weight up to 85 kg, the target daily dose is 50 mg, more than 85 kg - 75-100 mg;
Arterial hypertension: the first 7-14 days - 12.5 mg per day. The frequency of admission can be 1 time (in the morning after breakfast) or 2 times a day, dividing the daily dose in half. Then the daily dose is increased to 25 mg, it should be taken according to the already established scheme. The last dose increase is made after 14 days.
If the drug is interrupted for a period of more than 2 weeks, then the treatment should be resumed from the initial dose according to the recommended scheme.
For elderly patients (over 70 years old), the drug is prescribed in a daily dose of no more than 25 mg with a frequency of administration 2 times a day.
Cancellation of the drug is made by a gradual (1-2 weeks) reduction in the dose taken.
In case of missing the next dose, the pill should be taken as soon as you remember, but you cannot double the dose at the next dose.
Side effects
The use of Carvedilol can cause undesirable effects:
From the side of the cardiovascular system: angina pectoris, bradycardia, AV block, orthostatic hypotension; rarely - progression of heart failure, intermittent claudication, peripheral circulatory disorders;
From the nervous system: muscle weakness (more often at the beginning of treatment), headache, dizziness, sleep disturbances, syncope, paresthesia, depression;
From the digestive system: nausea, dry mouth, vomiting, diarrhea or constipation, abdominal pain, increased activity of liver enzymes;
From the urinary system: edema, severe renal dysfunction;
From the hematopoietic system: leukopenia, thrombocytopenia;
Allergic reactions: sneezing, skin reactions (itching, exanthema, rash, urticaria), exacerbation of psoriasis, bronchospasm, nasal congestion, shortness of breath (in predisposed patients);
Others: pain in the limbs, flu-like syndrome, weight gain, decreased tear production.
Overdose
Symptoms of an overdose of Carvedilol include heart failure, bradycardia, a marked decrease in blood pressure, cardiogenic shock, and cardiac arrest. Vomiting, bronchospasm, respiratory distress, blurred consciousness, and generalized seizures are sometimes observed. In this case, it is recommended to carry out correction and constant monitoring of vital signs. If necessary, hospitalization is required in the intensive care unit.
It is also permissible to carry out such measures as the introduction of sympathomimetics [epinephrine (adrenaline), dobutamine] in various doses, depending on the body's response to supportive therapy and body weight, the appointment of intravenous atropine (0.5-2 mg each) with severe symptoms of bradycardia and glucagon (1-10 mg intravenously in a stream, then 2-5 mg every hour in the form of long-term infusion therapy) to maintain the functioning of cardiovascular activity. You can also lay the patient on their back and raise their legs.
If the main clinical sign of an overdose is arterial hypotension, norepinephrine (norepinephrine) should be administered. However, during treatment, continuous monitoring of blood circulation characteristics is very important.
If the resistance of bradycardia to medical procedures is established, the use of an artificial pacemaker is indicated. With bronchospasm, beta-adrenomimetics are prescribed in the form of an aerosol (with proven ineffectiveness, the drug is administered intravenously) or aminophylline intravenously. For convulsions, diazepam should be slowly administered intravenously.
Since in case of a severe overdose, accompanied by shock, sometimes there is a prolongation of the half-life of carvedilol and the elimination of this substance from the depot, it is recommended to continue maintenance therapy for a sufficiently long period of time.
special instructions
The drug should not be used to treat patients with low blood pressure.
At the beginning of use and when increasing the dose, orthostatic reactions and a sharp decrease in blood pressure are possible. In patients with heart failure, especially the elderly, when using combination therapy or while taking diuretics, there are severe dizziness up to fainting.
Abrupt withdrawal of the drug is not recommended, especially with angina pectoris, in order to prevent a sharp deterioration in the condition, the dose reduction should continue for 1-2 weeks.
Treatment of patients with ischemic heart disease, renal failure, arterial hypotension, peripheral vascular disease, heart failure should take place under regular monitoring of renal function; if laboratory parameters deteriorate, Carvedilol should be canceled.
In patients with psoriasis, peripheral vascular disease, anaphylactic reactions in history, the effect of the drug can lead to a worsening of the condition, with Prinzmetal's angina - to provoke the appearance of chest pain. The use of the drug reduces sensitivity for allergic tests.
While taking the drug, it is recommended with caution to carry out general anesthesia with drugs with a negative inotropic effect, such as cyclopropane, ether, trichlorethylene. The patient should inform the doctor about taking Carvedilol. Before planned major surgical operations, a gradual withdrawal of the drug should be carried out.
The drug tends to mask the symptoms of hyperglycemia and thyrotoxicosis. Treatment of patients with diabetes mellitus is recommended to be accompanied by regular monitoring of blood glucose levels, if necessary, adjust hypoglycemic therapy.
Special care should be taken when prescribing the drug to patients with severe metabolic acidosis.
Treatment of patients with pheochromocytoma begins with the appointment of alpha-blockers, and then switch to the use of the drug.
It is not recommended to wear contact lenses during the period of therapy, since the drug reduces tearing.
Alcohol consumption is contraindicated during the treatment period.
When the combined therapy of Carvedilol and clonidine is canceled, the first to gradually cancel carvedilol, and only a few days later, begin to reduce the dose of clonidine.
At the beginning of treatment and with an increase in the dose, the drug can cause dizziness and an excessive decrease in blood pressure, therefore, during the period of its use, it is recommended to refrain from all potentially hazardous activities, the implementation of which depends on the high speed of psychomotor reactions and increased attention.
Application during pregnancy and lactation
Information on the use of carvedilol during pregnancy is insufficient at this time. Beta-blockers reduce placental blood flow, adversely affect the development of the embryo and can provoke hypoglycemia, bradycardia and arterial hypotension. There is no sufficient experience in prescribing Carvedilol to pregnant women in clinical practice. Therefore, the drug is contraindicated for use in this category of patients, except in cases of extreme necessity, when the likely benefit of treatment for the mother outweighs the potential risk to the fetus.
Animal experiments have shown that carvedilol and its metabolites pass into breast milk. There is no data on the penetration of these substances into breast milk in humans, therefore, when prescribing a drug during lactation, breastfeeding should be discontinued.
Drug interactions
While taking the drug, intravenous diltiazem and verapamil should not be prescribed because of the risk of a strong decrease in blood pressure and a decrease in heart rate.
The action of carvedilol is enhanced by a combination with antianginal, antihypertensive, some antiarrhythmic drugs, anesthetics, other beta-blockers (including in the form of eye drops), cardiac glycosides, monoamine oxidase inhibitors, sympatholytics (reserpine).
With the simultaneous use of Carvedilol:
Phenobarbital, rifampicin and other inducers of hepatic enzymes can reduce the concentration of carvedilol in blood plasma;
Ergot alkaloids impair peripheral circulation;
Cimetidine and other inhibitors of hepatic enzymes can increase the concentration of carvedilol in blood plasma;
Digoxin increases its plasma concentration.
The drug can enhance the effect of hypoglycemic agents and mask the development of hypoglycemia.
Analogs
Carvedilol analogs are: Atram, Alotendin, Anaprilin, Amlodak-AO, Aodak-AO, Dilatrend, Vedicardol, Carvetrend, Carvidex, Carvedigamma, Carvedilol Obolenskoye, Carvedilol-KV, Carvedilol Hexal, Carvedilol-Lugal, Carvedilol Zentiva, Carvedilol Zentiva Carvedil, Credex, Coriol, Talliton.
Terms and conditions of storage
Store in a dry, dark place at temperatures up to 25 ° C. Keep out of the reach of children.
The shelf life is 3 years.
Terms of dispensing from pharmacies
Dispensed by prescription.
Reviews of Carvedilol
Reviews of Carvedilol are rather controversial, but most patients speak positively about the effectiveness of the drug. With the correct selection of the treatment regimen, patients with myocardial infarction experience a significant improvement in their health status, and heart attacks practically stop. With prolonged remission, it is recommended to gradually reduce the dose of Carvedilol.
Price for Carvedilol in pharmacies
The approximate price for Carvedilol with a dosage of 12.5 mg in pharmacies varies in a wide range - from 75 to 235 rubles - depending on the manufacturer (the cost is indicated for a package containing 30 tablets). You can buy the drug with a dosage of 25 mg for 129-280 rubles (the package includes 30 tablets).
Carvedilol: prices in online pharmacies
Drug name
Price
Pharmacy
Carvedilol 25 mg tablets 30 pcs.
RUB 30
Buy
Carvedilol 6.25 mg tablets 30 pcs.
RUB 60
Buy
Carvedilol Canon 6.25 mg tablets 30 pcs.
RUB 62
Buy
Carvedilol 12.5 mg tablets 30 pcs.
RUB 64
Buy
Carvedilol 12.5 mg tablets 30 pcs.
RUB 64
Buy
Carvedilol Canon 12.5 mg tablets 30 pcs.
RUB 71
Buy
Carvedilol 25 mg tablets 30 pcs.
74 RUB
Buy
Carvedilol Stada 12.5 mg tablets 30 pcs.
RUB 76
Buy
Carvedilol 12.5 mg tablets 30 pcs.
77 RUB
Buy
Carvedilol 25 mg tablets 30 pcs.
RUB 78
Buy
Carvedilol tablets 12.5mg 30 pcs.
84 rbl.
Buy
Carvedilol tablets 25mg 30 pcs.
84 rbl.
Buy
Carvedilol 25 mg tablets 30 pcs.
84 rbl.
Buy
Carvedilol Canon 25 mg tablets 30 pcs.
RUB 86
Buy
Carvedilol Canon 6.25mg tablets 30 pcs.
91 rbl.
Buy
Carvedilol Canon tablets 12.5mg 30 pcs.
109 RUB
Buy
Carvedilol Zentiva 25 mg tablets 30 pcs.
109 RUB
Buy
Carvedilol Canon 25mg tablets 30 pcs.
114 RUB
Buy
Carvedilol Zentiva 12.5 mg tablets 30 pcs.
121 RUB
Buy
Carvedilol tablets 12.5mg 30 pcs.
135 RUB
Buy
Carvedilol tablets 25mg 30 pcs.
RUB 137
Buy
Carvedilol Zentiva 6.25 mg tablets 30 pcs.
157 r
Buy
Carvedilol Zentiva 6.25mg tablets 30 pcs.
170 RUB
Buy
Carvedilol Zentiva 25mg tablets 30 pcs.
190 RUB
Buy
Carvedilol Zentiva tablets 12.5mg 30 pcs.
194 r
Buy
Carvedilol 12.5 mg tablets 30 pcs.
194 r
Buy
Carvedilol Sandoz tablets 6.25mg 30 pcs.
203 r
Buy
Carvedilol Sandoz 6.25 mg tablets 30 pcs.
203 r
Buy
Carvedilol Sandoz 25 mg tablets 30 pcs.
206 RUB
Buy
Carvedilol Sandoz tablets 12.5mg 30 pcs.
227 r
Buy
See all offers from pharmacies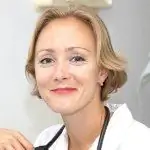 Anna Kozlova Medical journalist About the author
Education: Rostov State Medical University, specialty "General Medicine".
Information about the drug is generalized, provided for informational purposes only and does not replace the official instructions. Self-medication is hazardous to health!
Popular by topic