Table of contents: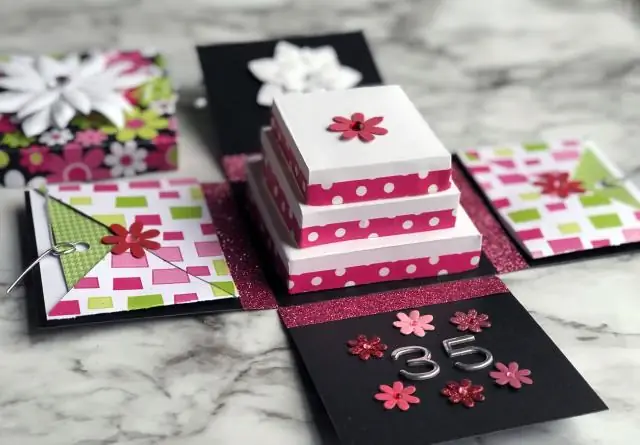 Video: Carboxim - Instructions For Using The Solution, Price, Analogues, Reviews
Carboxyme
Carboxime: instructions for use and reviews
1. Release form and composition
2. Pharmacological properties
3. Indications for use
4. Contraindications
5. Method of application and dosage
6. Side effects
7. Overdose
8. Special instructions
9. Drug interactions
10. Analogs
11. Terms and conditions of storage
12. Terms of dispensing from pharmacies
13. Reviews
14. Price in pharmacies
Latin name: Carboxim
ATX code: V03AB
Active ingredient: carboxim (Carboxim)
Manufacturer: FGUP SPC "Pharmzashchita" (Russia)
Description and photo update: 2019-13-06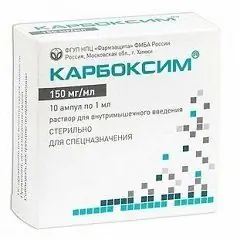 Carboxime is a drug that has an antidote effect for lesions with organophosphorus compounds (FOS).
Release form and composition
The drug is produced in the form of a solution for intramuscular (intramuscular) administration: a clear liquid from pale yellow to yellow (1 ml in an ampoule, 5 ampoules in a blister strip made of polyvinyl chloride film without foil, in a cardboard box 1 ampoule or 2 contour cell packaging and instructions for the use of Carboxim).
1 ml of solution contains:
active substance: carboxyme (in terms of anhydrous and free from residual organic solvents substance) - 150 mg;
additional components: sodium hydroxide, citric acid, disodium edetate dihydrate (Trilon B), sodium chloride, water for injection.
Pharmacological properties
Pharmacodynamics
The drug belongs to the group of pyridinium cholinesterase reactivators. It has a pronounced antidote effect in the treatment of FOS lesions. Timely use of the drug significantly contributes to the acceleration of the recovery of the effect of cholinesterase, suppressed by FOS. The active substance also leads to a decrease in the severity of bronchospasm, movement disorders and some other manifestations of poisoning. The drug demonstrates low toxicity, practically has no anticholinergic effect.
Indications for use
the appearance of the initial symptoms of FOS intoxication (including salivation, miosis, agitation) during the provision of medical care, starting from the health center;
a decrease in cholinesterase activity, detected in persons under observation after their stay in the focus of infection.
Carboxime is used against the background of the treatment of FOS poisoning with antidote (Athens, P-10M, atropine) and other agents intended for these purposes. After the introduction of a therapeutic antidote, the drug is applied after 1–2 hours.
Contraindications
If there are signs of FOS poisoning, there are no contraindications for using the drug.
Carboxim, instructions for use: method and dosage
A solution of Carboxime is injected intramuscularly in 1 ml (contents of 1 ampoule).
The total dose of Carboxim and the dosage regimen used in the provision of assistance depend on the severity of the FOS lesion:
mild degree (symptoms of intoxication: salivation, sweating, miosis, anxiety): administered in 1 therapeutic dose after using anticholinergic drugs; if necessary, repeated administration at the same dose is allowed;
medium degree (symptoms of intoxication: agitation, bronchospasm, myofibrillation, tachycardia, cyanosis, rarely - bradycardia): administered twice with an interval of 2-3 hours, 1 therapeutic dose;
severe degree (symptoms of intoxication: convulsions, respiratory and cardiovascular failure, coma): the dose of carboxim can be 3-4 ml, it is administered at intervals of 1-2 hours, 1 ml each.
In all cases, treatment with carboxyme must be carried out against the background of systematic monitoring of cholinesterase activity.
Side effects
When used in the recommended dose, the drug does not lead to the development of side effects. However, in the case of the introduction of high doses of the solution, the following undesirable phenomena may appear: deterioration of health, nausea, headache, dizziness, tachycardia, muscle weakness. Transient paresthesias (mostly in the face area) can also be recorded, and on the electrocardiogram - an increase in the systolic index and the phenomenon of intracardiac conduction disturbance. These reactions are short-term and do not require the appointment of appropriate therapy.
Overdose
No data on drug overdose have been reported.
special instructions
There is no data.
Drug interactions
There is no information on the drug interaction of the Carboxime solution with other drugs / substances.
Analogs
There is no information on Carboxim analogs.
Terms and conditions of storage
Store in a place protected from moisture and light, out of reach of children, at a temperature not exceeding 20 ° C.
Shelf life is 2 years.
Terms of dispensing from pharmacies
Released for hospitals.
Reviews about carboxyme
On medical sites, patients practically do not leave reviews about Carboxime. Apparently, this is due to the fact that the solution is administered mainly in a hospital environment, when patients are in most cases in a serious condition and cannot objectively assess the effect of this drug. According to the reviews of toxicologists, Carboxim is an effective agent prescribed in the treatment of FOS intoxication. The drug eases the condition of patients, significantly reduces sweating, drooling, bronchial spasm, anxiety and the severity of other phenomena caused by poisoning.
Price for carboxyme in pharmacies
The reliable price for Carboxim is unknown, since the drug is not available in the pharmacy chain at the moment.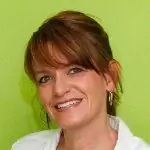 Maria Kulkes Medical journalist About the author
Education: First Moscow State Medical University named after I. M. Sechenov, specialty "General Medicine".
Information about the drug is generalized, provided for informational purposes only and does not replace the official instructions. Self-medication is hazardous to health!
Popular by topic