Table of contents: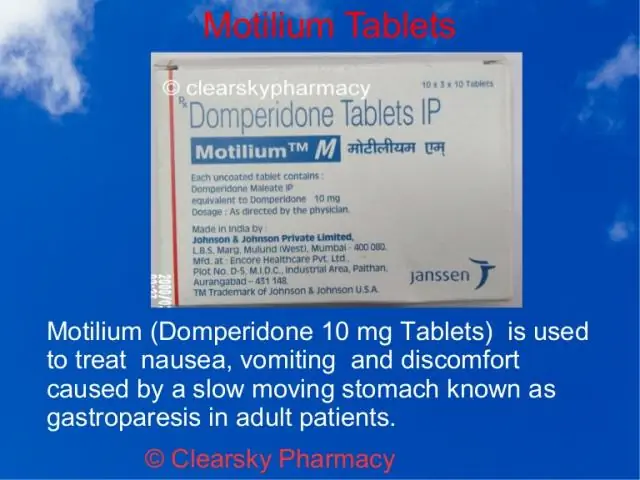 Video: Motonium - Instructions For The Use Of Tablets, Price, Reviews, Analogues
Motonium
Motonium: instructions for use and reviews
1. Release form and composition
2. Pharmacological properties
3. Indications for use
4. Contraindications
5. Method of application and dosage
6. Side effects
7. Overdose
8. Special instructions
9. With impaired renal function
10. For violations of liver function
11. Drug interactions
12. Analogs
13. Terms and conditions of storage
14. Terms of dispensing from pharmacies
15. Reviews
16. Price in pharmacies
Latin name: Motonium
ATX code: A03FA03
Active ingredient: domperidone (domperidonum)
Producer: JSC "Avva Rus" (Russia)
Description and photo update: 2018-23-10
Prices in pharmacies: from 82 rubles.
Buy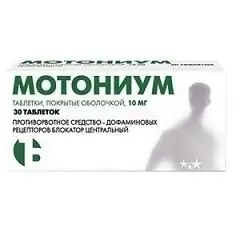 Motonium is an antiemetic drug, a central blocker of dopamine receptors.
Release form and composition
Dosage form Motonium - film-coated tablets: round, biconvex, white, both outside and on the break (10 tablets in a blister strip, in a cardboard box 1, 2, 3, 4 or 5 packages).
Composition of 1 tablet:
active substance: domperidone - 10 mg;
auxiliary components: lactose monohydrate, microcrystalline cellulose, povidone, glycerol, magnesium stearate, corn starch;
film shell: hypromellose, macrogol-6000.
Pharmacological properties
Pharmacodynamics
According to the instructions, Motonium blocks peripheral and central dopamine receptors in the trigger zone of the brain, eliminating the inhibitory effect on the motor function of the gastrointestinal tract (GIT). Dopamine enhances the motor and evacuation activity of the stomach, eliminates nausea, hiccups, and has an antiemetic effect. Increases the concentration of prolactin in the serum.
Pharmacokinetics
When Motonium is taken on an empty stomach, absorption is fast, after meals, as well as with low gastric acidity, the absorption of the drug slows down and decreases.
The maximum concentration of dopamine (C max) is reached in 60 minutes. The bioavailability of the drug is 15%. The connection with plasma proteins is 90%. Domperidone penetrates into tissues, poorly passes through the blood-brain barrier.
The drug is metabolized in the liver, as well as in the intestinal wall (hydroxylation and N-dealkylation). It is excreted mainly by the intestines (66%, of which 10% - unchanged) and by the kidneys (33%, of which 1% - unchanged). The half-life of domperidone is 7-9 hours (it may be lengthened with a pronounced decrease in renal function).
Indications for use
nausea and vomiting associated with infections, radiation therapy, toxemia, an inaccurate diet, as well as taking drugs such as morphine, apomorphine, levodopa, bromocriptine;
prevention of nausea and vomiting, as well as the need to accelerate peristalsis during radiopaque and endoscopic studies of the gastrointestinal tract;
hiccups;
atony of the gastrointestinal tract (including after surgical interventions);
dyspeptic disorders caused by delayed gastric emptying, gastroesophageal reflux, esophagitis, such as heaviness in the epigastric region, bloating, flatulence, gastralgia, belching, heartburn.
Contraindications
lactose intolerance, lactase deficiency, glucose-galactose malabsorption;
heart disease (eg, chronic heart failure);
severe electrolyte disturbances;
perforation of the stomach or intestines, bleeding from the gastrointestinal tract, mechanical intestinal obstruction;
liver failure of moderate or severe severity;
prolactinoma;
pregnancy and lactation;
age up to 12 years and body weight up to 35 kg;
concomitant use with oral forms of ketoconazole, erythromycin and other drugs that can prolong the QT interval, inhibitors of the isoenzyme CYP34A (for example, fluconazole, voriconazole, clarithromycin, amiodarone, telithromycin);
hypersensitivity to any component of the drug.
Instructions for the use of Motonium: method and dosage
Motonium tablets should be taken orally whole with plenty of liquid.
The recommended dose of the drug for adults and children over 12 years old and with a body weight above 35 kg is 1 tablet 3 times a day.
You need to take the drug regularly, at the same time. If you miss one dose, you should take it as soon as possible. If the time left before taking the next dose is short, you should not take the missed pill. It is not advisable to take two tablets at the same time.
Motonium is recommended to be taken in the minimum effective dose. The maximum daily dose of the drug is 30 mg.
Side effects
immune system: allergic reactions, including anaphylaxis, anaphylactic shock, anaphylactic reactions, angioedema;
nervous system: extrapyramidal disorders (mostly reversible, passing on their own after discontinuation of the drug), convulsions, irritability and irritability, headache, drowsiness;
digestive system: gastrointestinal disorders, including transient intestinal spasms, diarrhea;
cardiovascular system: ventricular arrhythmia, prolongation of the QT interval, ventricular tachycardia of the "pirouette" type, sudden coronary death;
skin and subcutaneous tissue: rash, itching, urticaria;
other undesirable effects: hyperprolactinemia, galactorrhea, gynecomastia, amenorrhea, changes in liver function tests.
Overdose
Symptoms of an overdose of Motonium: drowsiness, disorientation, extrapyramidal disorders (especially in children).
Recommended treatment: activated carbon, in case of extrapyramidal disorders - anticholinergics, antiparkinsonian and antihistamines with anticholinergic action.
special instructions
Influence on the ability to drive vehicles and complex mechanisms
During the period of taking Motonium, side effects may develop, and therefore, caution should be exercised when driving vehicles, as well as engaging in potentially hazardous activities that require the speed of psychomotor reactions.
With impaired renal function
With a single dose of Motonium, patients with renal failure do not need to adjust the dose of the drug. If long-term treatment is necessary, it is recommended to take the drug in lower doses, and also to reduce the frequency of its administration to 1-2 times a day, depending on the severity of renal failure.
For violations of liver function
Patients with mild hepatic impairment do not require dose adjustment. In moderate to severe hepatic impairment, Motonium is contraindicated.
Drug interactions
Domperidone is compatible with neuroleptics and dopamine receptor agonists (levodopa, bromocriptine).
Does not interact with digoxin and paracetamol.
Drugs affecting the pharmacokinetics of domperidone:
cimetidine, sodium bicarbonate: reduce its bioavailability;
anticholinergic drugs: neutralize its effect;
antifungal agents of the azole series, macrolides, HIV protease inhibitors, nefazodone: increase its concentration in blood plasma.
Analogs
Analogues of Motonium are: Domet, Domperidon, Domridon, Domstal, Motijekt, Motilak, Motilium, Motinorm, Passages.
Terms and conditions of storage
Store in a dry place, away from light, at a temperature not exceeding 25 ° C. Keep out of the reach of children.
Shelf life is 2 years.
Terms of dispensing from pharmacies
Dispensed by prescription.
Reviews about Motonium
Reviews about Motonium are positive. Patients note the effectiveness of the drug in the fight against nausea, its relatively low cost, as well as the convenient size of the tablets, which makes them easy to swallow, despite the nausea.
The price of Motonium in pharmacies
The approximate price for Motonium is 175 rubles (for a package containing 30 tablets).
Motonium: prices in online pharmacies
Drug name
Price
Pharmacy
Motonium 10 mg film-coated tablets 10 pcs.
82 RUB
Buy
Motonium 10 mg film-coated tablets 30 pcs.
RUB 100
Buy
Motonium tab. p.p. 10mg n30
157 r
Buy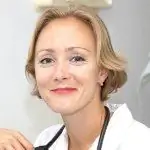 Anna Kozlova Medical journalist About the author
Education: Rostov State Medical University, specialty "General Medicine".
Information about the drug is generalized, provided for informational purposes only and does not replace the official instructions. Self-medication is hazardous to health!
Recommended: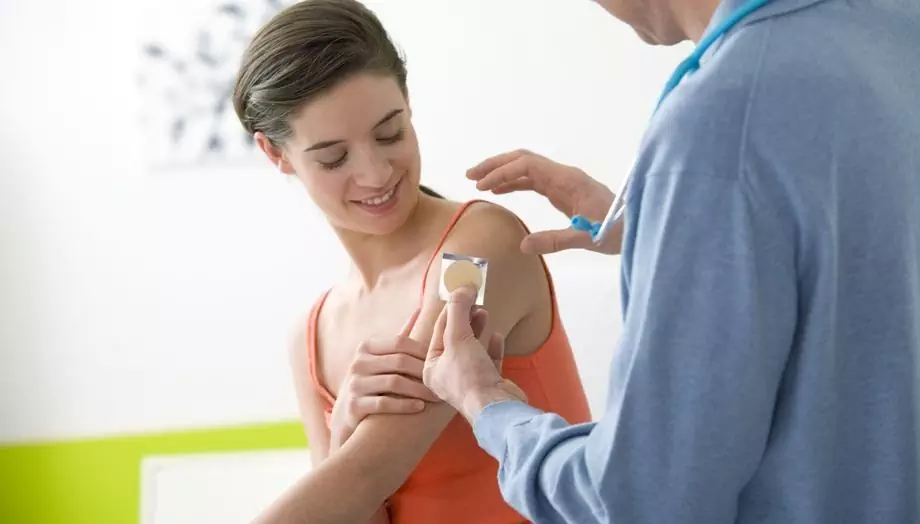 Nicotine patch is an effective remedy for weaning from nicotine addiction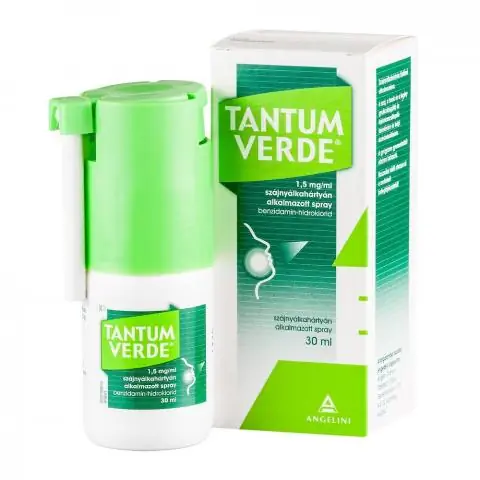 Instructions for use Tantum Verde in the form of a spray, tablets and solution. Information on doses for children, contraindications, reviews, analogues and the price of the drug in pharmacies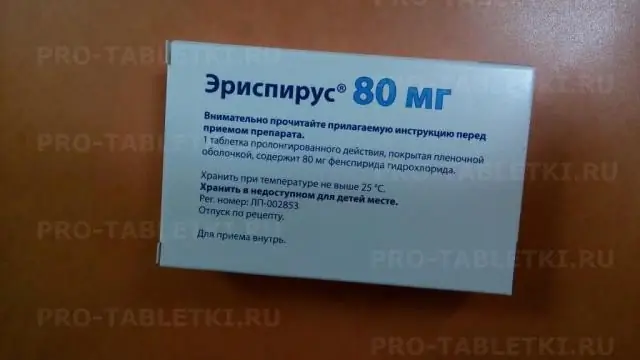 Instructions for use Erispirus tablets and syrup. Information on the dosage for children, contraindications, reviews, analogues and the price of the drug in pharmacies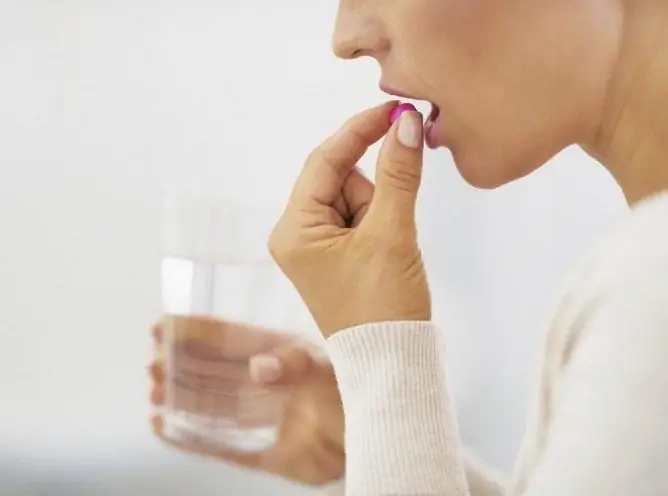 Sinusitis requires an integrated approach to treatment. The leading role in therapy belongs to antibiotics, which prevent the development of serious complications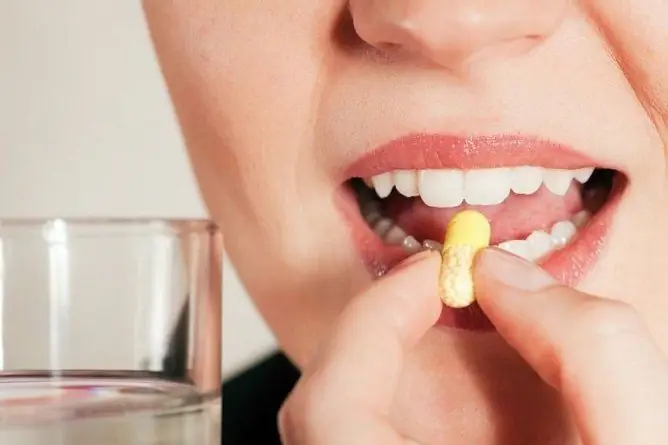 Treatment of angina with antibiotics in adults occupies a leading place in the bacterial form of the disease. The drugs are prescribed in the form of tablets, powder, solution for injection