Table of contents: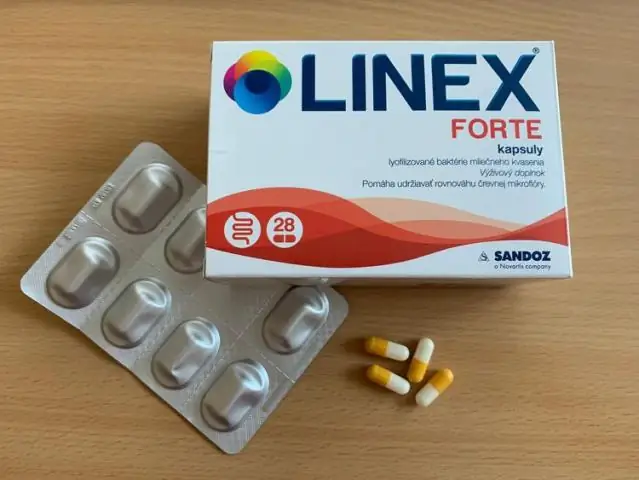 Video: Linex Forte - Instructions For The Use Of Capsules, Price, Analogs, Reviews
Linex Forte
Linex Forte: instructions for use and reviews
1. Form of release and composition
2. Pharmacological properties
3. Indications for use
4. Contraindications
5. Method of application and dosage
6. Side effects
7. Overdose
8. Special instructions
9. Application during pregnancy and lactation
10. Use in childhood
11. Drug interactions
12. Analogs
13. Terms and conditions of storage
14. Terms of dispensing from pharmacies
15. Reviews
16. Price in pharmacies
Latin name: LINEX Forte
ATX code: A07FA51
Active ingredient: Lactobacillus acidophilus + Bifidobacterium animalis subsp
Producer: Sandoz Gmbh (Sandoz GmbH) Germany
Description and photo update: 2018-22-10
Prices in pharmacies: from 244 rubles.
Buy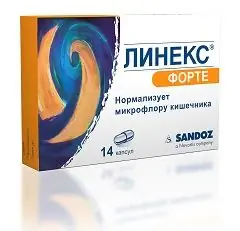 Linex Forte - eubiotic; a drug that normalizes the intestinal microflora.
Form of release and composition
Dosage form Linex Forte - opaque capsules with a white body and a yellow lid, containing a light beige powder inside with splashes of yellow color (6, 7 and 8 capsules in blisters, in a cardboard box 1, 2, 3, 4, 5 or 6 blisters).
Composition of 1 capsule:
active substance: powder Probio-tec AB Blend 64 (Probio-tec® AB Blend 64) - 60 mg, including active ingredients: Lactobacillus acidophilus (LA-5) - 13.8 mg and Bifidobacterium animalis subsp. lactis (BB-12) - 4.2 mg;
excipients: anhydrous dextrose - 29.1 mg, potato starch - 6 mg, microcrystalline cellulose - 6 mg, magnesium stearate - 0.9 mg; Beneo Synergy 1 (Beneo® Synergy 1) - 171.5 mg [inulin - 90-94%, oligofructose - 6-10% (sucrose, fructose and dextrose)], magnesium stearate - 3.5 mg;
capsule body: titanium dioxide (E 171) - 0.691 mg, hypromellose - 33.149 mg;
capsule cap: hypromellose - 22.08 mg, dyes of iron oxide yellow (E 172) and titanium dioxide (E 171) - 0.24 mg each.
Pharmacological properties
Pharmacodynamics
Linex Forte is a drug that normalizes the intestinal microflora.
Each capsule contains 10 9 colony forming units of live lyophilized lactic acid bacteria Lactobacillus acidophilus (LA-5) and Bifidobacterium animalis subsp. lactis (BB-12), which are a normal part of the natural intestinal microflora.
Lactic acid bacteria have protective, enzyme-producing and synthetic functions, i.e. they are involved in the synthesis of substances with antibacterial activity, hydrolysis of proteins, fiber, starch and fats, deconjugation of bile acids, synthesis of organic acids, amino acids, vitamins of groups B, C and K.
Lactobacillus acidophilus and Bifidobacterium inhibit the growth of pathogenic bacteria due to the fact that:
lower intestinal pH;
produce metabolites that have a toxic effect on pathogenic microorganisms;
form antimicrobial substances and bacteriocins of a wide spectrum of action that prevent the growth of fungi and bacteria;
compete with pathogenic bacteria for nutrients;
interact with adhesion receptors, thereby preventing the colonization of other potentially pathogenic microorganisms.
Pharmacokinetics
When administered orally, the drug does not undergo systemic absorption. Lactobacillus acidophilus and Bifidobacterium act directly in the gastrointestinal tract (GI tract), and therefore standard pharmacokinetic studies are not possible.
Due to the resistance of the active substances of Linex Forte to the effects of gastric juice and bile, the strains in large numbers survive when passing through the stomach and duodenum and attach to the intestinal mucosa.
Like other microorganisms, LA-5 and BB-12 are gradually eliminated from the gastrointestinal tract by peristalsis and defecation.
Indications for use
According to the instructions, Linex forte is used for intestinal dysbiosis - for treatment and prevention. Symptoms of this disorder are diarrhea or constipation, flatulence, abdominal pain, nausea, vomiting, belching, indigestion (dyspepsia), and in some cases, allergic skin reactions.
Contraindications
sucrase / isomaltase deficiency, hereditary fructose intolerance, glucose-galactose malabsorption;
hypersensitivity to the components of the drug.
Carefully:
diabetes;
deficiency of the immune system (for example, human immunodeficiency virus);
children under 6 years of age.
Instructions for the use of Linex Forte: method and dosage
Linex Forte capsules should be taken orally with a sufficient amount of liquid, preferably during or after a meal. For patients with difficulty swallowing and young children, the capsules can be opened, sprinkled into a spoon and mixed with a little liquid.
Single dose - 1 capsule. The number of appointments per day, depending on the age of the patient: children under 2 years old - 1 time, children 2–12 years old - 1–2 times, children from 12 years old and adults - 1–3 times.
The duration of therapy is determined by the causes of dysbiosis and the individual characteristics of the organism. You can take the drug until the symptoms of dysbiosis disappear.
Do not exceed the recommended dose of the drug for age.
Side effects
According to the instructions, Linex Forte is well tolerated. No side effects have been reported. Presumably, the development of reactions of individual hypersensitivity is possible.
Overdose
No information.
special instructions
The capsules should not be taken with hot drinks.
During treatment, it is recommended to refrain from drinking alcoholic beverages.
Before taking Linex Forte, you should consult your doctor in the following cases:
diarrhea lasts more than 2 days, accompanied by dehydration, severe abdominal pain, weight loss;
there are traces of mucus or blood in the stool;
body temperature above 38 ° C;
have chronic illnesses such as diabetes or HIV infection.
Treating diarrhea requires replenishing lost fluid and electrolytes.
Influence on the ability to drive vehicles and complex mechanisms
During the treatment with Linex Forte, the development of any undesirable reactions that could affect the ability to work with complex mechanisms, drive vehicles or perform other potentially hazardous activities requiring increased attention and speed of reactions were not noted.
Application during pregnancy and lactation
During these periods, self-administration of the drug is not recommended due to insufficient data on the safety of its use.
In case of acute diarrhea, women during pregnancy and lactation should consult a doctor before taking Linex Forte and carry out treatment under his supervision.
Pediatric use
Treatment of children under 6 years old should be carried out under medical supervision.
Drug interactions
Cases of development of adverse reactions of interaction with the simultaneous use of other drugs were not observed.
With the concomitant prescription of antibiotics, 3-hour intervals should be observed between doses of drugs.
Analogs
Linex Forte analogs are: Normobakt, Normobakt I, Normobakt junior.
Terms and conditions of storage
Shelf life is 2 years.
Storage conditions: place inaccessible to children with temperature up to 25 ° С.
Terms of dispensing from pharmacies
Available without a prescription.
Reviews about Linex Forte
According to most reviews, Linex Forte is an effective drug that restores disturbed intestinal microflora, including in case of errors in nutrition and changing cuisine when traveling, after taking various medications, including antibiotics. There are isolated reviews from patients for whom the drug did not help, that is, in their case it turned out to be ineffective.
Many consider the disadvantages of the high cost of the drug.
Price for Linex Forte in pharmacies
The price for Linex Forte is 305–450 rubles for a pack of 7 capsules, 445–700 rubles for a pack of 14 capsules.
Linex Forte: prices in online pharmacies
Drug name
Price
Pharmacy
Linex Forte capsules 7 pcs.
244 RUB
Buy
Linex Forte capsules 7 pcs.
317 r
Buy
Linex Forte capsules 14 pcs.
527 r
Buy
Linex Forte capsules 14 pcs.
RUB 537
Buy
Linex Forte capsules 28 pcs.
762 RUB
Buy
Linex forte caps. # 28
784 RUB
Buy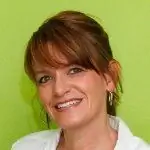 Maria Kulkes Medical journalist About the author
Education: First Moscow State Medical University named after I. M. Sechenov, specialty "General Medicine".
Information about the drug is generalized, provided for informational purposes only and does not replace the official instructions. Self-medication is hazardous to health!
Popular by topic