Table of contents:

Video: Neuroses In Children: How To Recognize A Dangerous Condition In Time?
Neuroses in children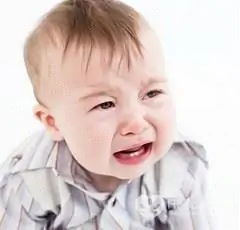 Neuroses are disorders of the nervous system that arise in response to too strong a stimulus, or to less, but constant irritation. Neuroses in children are of a psychogenic nature, which means that they arise under the influence of mental factors. Another feature of neuroses in children is that, with the exception of rare cases, the responsibility for their appearance lies with adults who have failed to create a comfortable psychological environment for the child.
Childhood years are very important in terms of mental and nervous development. On the one hand, the child's psyche is very sensitive, on the other hand, it has compensatory capabilities that are lost at a later age. The child is less likely to chew on the same traumatic situation and dwell on it, and this also provides better opportunities for the treatment of neuroses and neurosis-like conditions. Neurosis in children is a condition that has gone further than the nervousness of a child, but, nevertheless, is reversible with adequate treatment.
If there is no such treatment, then the neurosis can develop into a deeper mental disorder, and psychogenic somatic disorders, for example, hearing or vision impairment, headaches, and susceptibility to colds, can appear. Some signs of neurosis in children are similar to signs of children's nervousness, but parents will not be able to independently assess the degree of involvement of the nervous system in the process, and therefore, if alarming symptoms appear, it is necessary to consult a doctor as soon as possible.
The most common symptoms of neurosis in children include the following:
Sleep disorders. As a rule, this is expressed in the fact that the child sleeps badly, anxiously, often cries during sleep, has difficulty falling asleep, his sleep is interrupted.
Speech disorders. The child is late with speech development, or does not speak at all. If the child spoke, and then stopped, this is an alarming sign, and you need to see a doctor immediately.
The appearance of nervous tics. Nervous tics are characterized by a wide variety, from obsessive simple movements to uncontrolled shouting of words. This symptom is also evidence of a deep disorder.
Urinary incontinence. Urinary incontinence can be primary, when a child, despite the approaching age, cannot keep urination and learn to potty, and secondary, when a child who has mastered toilet skills suddenly "forgets" about them.
Decreased appetite. Children are less likely to "seize" stress, although this happens. More often they refuse to eat, or eat very slowly and reluctantly.
Bad habits. The habit of biting your nails, picking your nose, pulling your hair, sucking your fingers, biting your lips - all these are manifestations of neuroses in children. Parents often make the mistake of trying to discipline their child from this. In this case, the neurosis is driven only deeper.
Found a mistake in the text? Select it and press Ctrl + Enter.
Popular by topic