Table of contents:

Video: Opportunities For Mammoplasty
Opportunities for mammoplasty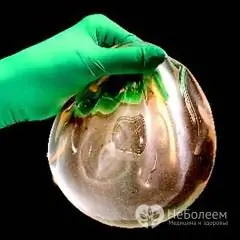 If you ask me to name the main sign that personifies a woman, it will be her breasts. In Latin, the mammary gland is mamma - isn't that very symbolic? However, female breasts, in addition to their main function of providing lactation, are also a sign of femininity, female beauty. Meanwhile, the beauty of a woman's breasts is perhaps the most vulnerable spot in female charms. Even just the force of gravity of the earth and natural hormonal fluctuations in the female body already have a destructive effect on her, not to mention the period of feeding and inevitable aging.
Medicine at the present time has sufficiently broad capabilities to successfully resist this, and not only to join the battle for beauty, but also to be the winner in most cases. We are talking about mammoplasty - a surgical correction of the shape of the breast. Breast reshaping surgery is currently the number one plastic surgery, surpassing even a facelift in the ranking. What can mammoplasty do today? The answer is simple - from an aesthetic point of view, absolutely everything.
Modern mammoplasty is:
Breast augmentation;
Breast reduction;
Breast lift;
Breast reshaping;
Breast reconstruction after mastectomy.
It is especially worth noting that today all types of mammoplasty are safe, none of them is harmful to health, provided that the operation is performed by a qualified doctor in a good clinic. Unfortunately, the boom in demand for mammoplasty has given rise to a huge number of one-day clinics and almost self-taught doctors, positioning themselves as plastic surgeons. As a rule, these are doctors of specialties not related to surgery, who attended a two-three-week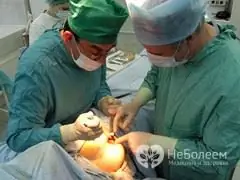 a course of lectures on plastic. 95% of mammoplasty failures are due to medical incompetence. Such operations must be redone, since the result is bad not only from an aesthetic point of view, but also in terms of health. Surgery on the mammary gland, which is performed in order to eliminate the mistakes of the previous intervention, is called secondary mammoplasty.
Therefore, the main thing to do when deciding on mammoplasty is to choose the right doctor and clinic, without putting your health at unnecessary risk. High-quality mammoplasty allows a woman to live a normal life without restrictions, including sports, air travel and diving. At the same time, the function of the gland does not suffer in any way (of course, with the exception of breast reconstruction after mastectomy), which means that after undergoing mammoplasty, a woman will be able to breastfeed her baby.
Found a mistake in the text? Select it and press Ctrl + Enter.
Popular by topic