Table of contents: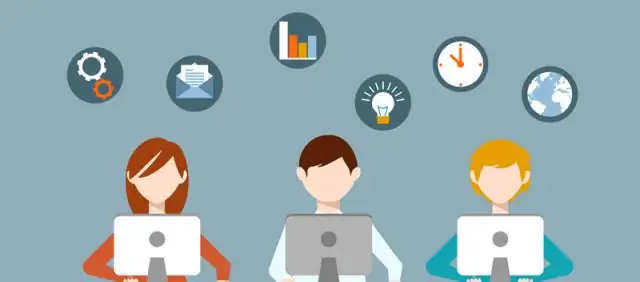 Video: Sana-Sol - Multivitamin Complex - Instructions, Use For Children, Price, Reviews
Sana-Sol - Multivitamin Complex
Sana-Sol - Multivitamin complex: instructions for use and reviews
1. Release form and composition
2. Pharmacological properties
3. Indications for use
4. Contraindications
5. Instructions for use of Sana-Sol: method and dosage
6. Side effects
7. Overdose
8. Special instructions
9. Application during pregnancy and lactation
10. Use in childhood
11. Drug interactions
12. Analogs
13. Terms and conditions of storage
14. Terms of dispensing from pharmacies
15. Reviews
16. Price in pharmacies
Latin name: Sana-Sol
ATX code: A11BA
Active ingredient: Multivitamins (Multivitamins)
Manufacturer: AC Nycomed Pharma (Norway)
Description and photo update: 2019-07-08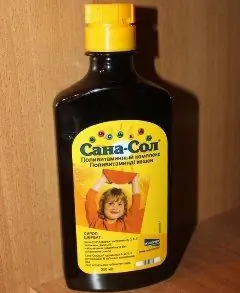 Sana-Sol - Multivitamin complex - a drug that replenishes vitamin deficiencies.
Release form and composition
Dosage form of release - syrup: homogeneous, color from orange to yellow, has a slightly acidic citrus smell; the formation of rings of oil on top or clots is not allowed; the syrup must have a consistency at which it can be poured out of the bottle (250 or 500 ml each in dark polyethylene terephthalate bottles).
Active substances in 1 ml of syrup:
retinol (vitamin A) - 0.05 mg (in the form of a synthetic retinol palmitate concentrate (in oily form) - 0.098 mg);
D-α-tocopherol (vitamin E) - 0.6 mg (in the form of (D, L) -α-tocopheryl acetate - 0.89 mg);
colecalciferol (vitamin D3) - 0.00075 mg (in the form of colecalciferol concentrate (in oil form) - 0.03 mg;
ascorbic acid (vitamin C) - 4.5 mg;
thiamine (vitamin B1) - 0.09 mg (in the form of thiamine mononitrate - 0.111 mg);
riboflavin (vitamin B2) - 0.1 mg;
pantothenic acid (vitamin B5) - 0.4 mg (in the form of dexpanthenol - 0.37 mg);
pyridoxine (vitamin B6) - 0.12 mg (as pyridoxine hydrochloride - 0.145 mg);
folic acid (vitamin Bc) - 0.0075 mg;
nicotinamide (vitamin PP) - 1.2 mg.
Additional components: medium chain triglycerides, potassium sorbate, agar-agar, 70% non-crystallizing sorbitol, a mixture of galactomannans (E412 guar gum and E410 locust bean gum), lecithin, sorbitol, citric acid monohydrate, orange oil, purified water.
Pharmacological properties
Pharmacodynamics and pharmacokinetics
The effect of the drug is due to the properties of the substances included in it:
alpha-tocopherol acetate, which is a good antioxidant, is involved in the synthesis of intercellular substance, collagen and elastic fibers;
retinol is involved in reduction and oxidation reactions, synthesis of visual pigments, fats, proteins, mucopolysaccharides;
ascorbic acid is responsible for the immune system, collagen synthesis, normal capillary permeability and bone formation;
nicotinamide actively participates in the processes of tissue respiration, fat and carbohydrate metabolism;
vitamin D controls the exchange of calcium and phosphorus;
B vitamins ensure the normal state of mucous membranes, eyes and skin, and also participate in almost all types of metabolic processes.
Indications for use
Sana-Sol - Multivitamin complex is prescribed for the prevention of vitamin deficiency in the following situations:
increased need for vitamins (including when following various diets);
inadequate / unbalanced nutrition.
Contraindications
The presence of hypersensitivity to the components of the syrup.
Instructions for use of Sana-Sol: method and dosage
The syrup should be taken orally.
The recommended dosage regimen of Sana-Sol for children and adults (daily dose; 1 teaspoon = 5 ml):
1-3 years old - 5 ml;
from 4 years old and adults - 10 ml.
The contents of the bottle must be shaken before use.
Side effects
Allergic reactions may develop.
Overdose
When the entire contents of the bottle are consumed at one time, weakness, dizziness, nausea and diarrhea develop. In case of overdose, symptomatic therapy is recommended.
With long-term use of the complex in large doses, hypervitaminosis may develop.
special instructions
In the presence of hypersensitivity to sorbitol (included in the drug as an additional component; 1 ml contains 500 mg of sorbitol), in some cases, the development of disorders of the gastrointestinal tract can be observed.
Patients with hereditary fructose intolerance are not recommended to take the drug.
In the presence of an increased tendency to allergic skin reactions, the development of allergic reactions is possible (due to the multivitamin complex, which is part of Sana-Sol, as an additional component of potassium sorbate (E202)).
Application during pregnancy and lactation
The multivitamin complex is recommended for use during this period.
Pediatric use
It is possible to use Sana-Sol for children aged 1 year and older.
Drug interactions
With the simultaneous use of certain drugs / substances, the following effects may develop:
barbiturates, salicylates: slowing down their excretion (due to vitamin C);
sulfonamides: enhancement of their side reactions and effects (due to vitamin C);
cisplatin, fluorouracil, bleomycin, vinblastine: impaired absorption of vitamins A, B1, B6;
preparations with a laxative effect, which include cholestyramine and mineral oil: decrease in the absorption of vitamins A, D, E;
isoniazid: decrease in the effectiveness of pyridoxine;
isoniazid, penicillamine: decreased efficiency and increased excretion of vitamin B1.
To avoid the development of an overdose, the simultaneous use of other medicines containing vitamins A or D is not recommended.
Analogs
Analogs of Sana-Sol - Multivitamin complex are: Pentovit, Vitasharm, Aerovit, Angiovit, Jungle, Antioxicaps, Undevit, Antioxicaps with iodine, Vetoron, Vetoron for children, Revit, Hexavit, Gendevit, Kvadevit, Mult-tabs V-Complex, Multi- tabs Baby, Neurogamma, Neuromultivitis, Unigamma, Foliber.
Terms and conditions of storage
Store out of the reach of children at temperatures up to 20 ° C.
The shelf life is 1.5 years.
Terms of dispensing from pharmacies
Available without a prescription.
Reviews about Sana Sole
Reviews about Sana-Sol are very good: it is successfully used to maintain immunity and facilitate the recovery period after illness in both adults and children from 1 year old. The drug practically does not cause side effects.
The only drawback of the complex is its relatively high cost.
Price for Sana-Sol in pharmacies
The price of Sana-Sol in pharmacies is unknown.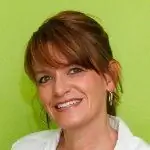 Maria Kulkes Medical journalist About the author
Education: First Moscow State Medical University named after I. M. Sechenov, specialty "General Medicine".
Information about the drug is generalized, provided for informational purposes only and does not replace the official instructions. Self-medication is hazardous to health!
Popular by topic