Table of contents: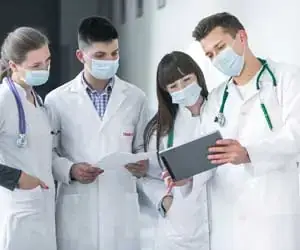 Video: Relaxosan Evalar - Instructions For The Use Of Tablets, Reviews, Price
Relaxosan
Relaxosan: instructions for use and reviews
1. Release form and composition
2. Pharmacological properties
3. Indications for use
4. Contraindications
5. Method of application and dosage
6. Side effects
7. Overdose
8. Special instructions
9. Application during pregnancy and lactation
10. Use in childhood
11. Drug interactions
12. Analogs
13. Terms and conditions of storage
14. Terms of dispensing from pharmacies
15. Reviews
16. Price in pharmacies
Latin name: Relaksozan
Active ingredient: extract of Valeriana officinalis extract, extract of lemon balm (Melissa officinalis extract), peppermint extract (Mentha piperita extract)
Manufacturer: CJSC "Evalar" (Russia)
Description and photo update: 2019-08-07
Prices in pharmacies: from 149 rubles.
Buy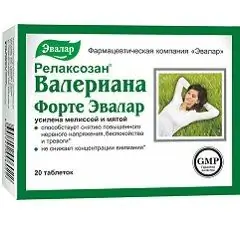 Relaxosan Evalar is a biologically active food additive (BAA), which is a source of valeric (isovaleric) acid and has a calming and relaxing effect.
Release form and composition
The product is produced in the form of tablets / film-coated tablets: round, flat, yellow, with a mint flavor (20 pieces in a blister, 1 or 2 blisters in a cardboard box and instructions for use of Relaxosan).
1 tablet contains:
active substances: valerian extract - 125 mg, lemon balm extract - 25 mg, mint extract - 25 mg;
additional components: amorphous silicon dioxide and vegetable calcium stearate (anti-caking agents), magnesium oxide, microcrystalline cellulose (carrier); film coating (food additives): titanium dioxide (dye), polyethylene glycol (glazing agent), hydroxypropyl methylcellulose (thickener), natural curcumin dye.
Pharmacological properties
Pharmacodynamics
Relaxosan is an optimal combination of valerian, mint and lemon balm, which mutually potentiate the relaxing and sedative effects of each other. The dietary supplement helps to relieve / reduce increased nervous and emotional stress, helps to cope with excessive irritability, eliminates anxiety and anxiety, and ensures the achievement of a state of relaxation without significant efforts and the need for difficult work on oneself.
At the same time, the agent is not addictive and does not have a negative effect on concentration. The effect of the supplement is due to the healing properties of its active ingredients:
valerian officinalis: a complex of substances contained in the rhizomes and roots of this plant, has a relaxing and calming effect on the central nervous system, participates in the regulation of cardiac activity, exhibits antispasmodic and choleretic activity;
Lemon balm: contains tannins, mucus and the main active ingredient - essential oil, which is contained in large quantities and is not toxic; has a calming and relaxing effect;
peppermint: a complex of biologically active compounds in the composition of the plant has a wide range of medicinal properties; the herb essential oil contains substances such as menthol, ethers, pinene, fellandren, yasmon, mentofuran, piperitone, etc.; exhibits a calming, choleretic, antispasmodic, analgesic effect, and also has a reflex coronary dilatory effect.
Indications for use
Relaxosan is recommended for use as a dietary supplement, a source of valeric (isovaleric) acid, to relieve nervous tension, increased anxiety, anxiety and irritation.
Contraindications
pregnancy and lactation;
age up to 14 years;
individual intolerance to any of the dietary supplements.
Relaxosan, instructions for use: method and dosage
Relaxosan tablets are taken orally. Recommended dosage regimen for adolescents over 14 years of age and adults: 2 tablets 2 times a day. Duration of admission is at least 30 days.
Side effects
No data available.
Overdose
No data available.
special instructions
Relaxosan is not a medicinal product, therefore it is necessary to consult a doctor before starting the course.
The dietary supplement contains no genetically modified organisms (GMOs) and gluten.
Application during pregnancy and lactation
During pregnancy and breastfeeding, the use of Relaxosan tablets is contraindicated.
Pediatric use
Supplements are not recommended for children under 14 years of age.
Drug interactions
No data available.
Analogs
The analogs of Relaxosan are: Milona-8 calming, Magnesium B 6, Valerian extract Evalar, MigStress, Biorhythm Antistress 24 day / night, Motherwort Evalar extract, Calm formula, Motherwort Forte, Calm formula Tryptophan, Sleep formula.
Terms and conditions of storage
Store in places inaccessible to children at a temperature not exceeding 25 ° C.
The shelf life is 3 years.
Terms of dispensing from pharmacies
Available without a prescription.
Reviews about Relaxosan
Reviews of Relaxosan on medical websites are quite contradictory. Many patients consider the supplement to be an effective sedative and relaxing agent that helps to eliminate nervous tension, excessive excitement, irritability and aggressiveness. According to reviews, after a course of treatment, patients began to feel much calmer and easier to endure stressful situations. The product helped to cope with insomnia, while not causing lethargy and daytime sleepiness. The advantages of dietary supplements include its availability and natural composition, as well as a tablet form of release.
However, reviews are also often found in which they indicate the absence of noticeable improvements after the course of taking the drug, and some believe that its action is no different from the action of ordinary valerian, the price of which is much lower than for dietary supplements. On rare occasions, patients reported that after using the product they became even more irritable and their sleep quality deteriorated significantly. Many consider it a disadvantage of the tool, in their opinion, its high cost. There are no complaints about the development of adverse reactions.
The price of Relaxosan in pharmacies
The price for Relaxosan Evalar for a package containing 20 tablets can be 142-200 rubles, 40 tablets - 260-280 rubles.
Relaxosan: prices in online pharmacies
Drug name
Price
Pharmacy
Relaxosan 0.55 g tablets 20 pcs.
149 r
Buy
Relaxosan day film-coated tablets 20 pcs.
189 r
Buy
Relaxosan 0.55 g tablets 40 pcs.
251 RUB
Buy
Relaxosan day tab. by. 0.55 g 40 Pcs.
252 RUB
Buy
Relaxosan day film-coated tablets 40 pcs.
252 RUB
Buy
Relaxosan night extract liquid for oral administration 100 ml 1 pc.
268 r
Buy
Relaxosan night extract for oral administration 100 ml
383 r
Buy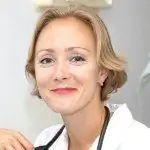 Anna Kozlova Medical journalist About the author
Education: Rostov State Medical University, specialty "General Medicine".
Information about the drug is generalized, provided for informational purposes only and does not replace the official instructions. Self-medication is hazardous to health!
Popular by topic