Table of contents: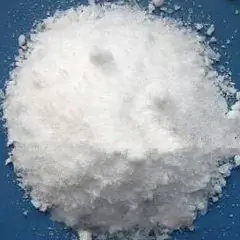 Video: Sodium Nitrite - Instructions For Use, Harm, Indications
Sodium nitrite
Instructions for use:
1. Pharmacological action
2. Release form
3. Indications for use
4. Contraindications
5. Instructions for use
6. Side effects
pharmachologic effect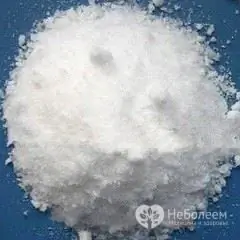 Sodium nitrite is produced by the reaction of sodium compounds and nitrite ions in an aqueous medium.
The substance is used in medicine as a vasodilator and an antidote for hydrocyanic acid (cyanide) poisoning, and it is also used as a preservative in the food industry.
The agent reduces blood flow to the right atrium, expands peripheral veins, and reduces peripheral vascular resistance. In addition, the use of sodium nitrite makes it possible to reduce the oxygen demand of the myocardium, improve coronary blood flow.
The therapeutic effect of the agent is similar to amyl nitrite, but it is more lasting.
Release form
The product is released in the form of a solution of 0.5-2%.
Indications for the use of sodium nitrite
The use of sodium nitrite is indicated for angina pectoris, spasms of cerebral arteries, intoxication with hydrocyanic acid salts.
Contraindications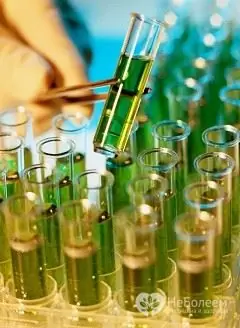 The drug should not be taken by a person in a state of collapse, shock, with arterial hypotension (if the pressure is below 100/60), with acute heart attack, toxic pulmonary edema, hemorrhagic stroke, intracranial hypertension, angle-closure glaucoma.
Instructions for the use of sodium nitrite
Sodium nitrite for the treatment of angina pectoris, relieving spasms of cerebral vessels is taken orally after meals 2-3r / day, 100-200ml of 0.5% solution. Permissible dosages for adults: single - 300mg, daily - 1g.
In case of cyanide poisoning, a 1-2% solution is administered intravenously: 10-20 ml.
Side effects
It is noticed that sodium nitrite can cause harm if it is taken uncontrolled inside - gastrointestinal disorders occur in the form of diarrhea, abdominal pain, vomiting, nausea. The effect of the drug on the vascular system may be accompanied by headaches, redness of the face, dizziness, decreased pressure, increased heart rate.
The harm of sodium nitrite is also manifested when used in high dosages: collapse, fainting, palpitations, visual impairment, increased sweating, intestinal colic, melena, bradycardia, dyspnea, intracranial hypertension, hyperpnea, AV blockade, paralysis, coma can develop. In order to eliminate the symptoms of an overdose, it is necessary to flush the stomach. If methemoglobinemia begins (one of the types of hypoxia), it is necessary to provoke vomiting and intravenously inject 1% methylene blue solution - 1-2 mg / kg of the patient's weight and be sure to seek medical help.
The lethal dosage for humans is 2-6 g of the substance.
Information about the drug is generalized, provided for informational purposes only and does not replace the official instructions. Self-medication is hazardous to health!
Popular by topic