Table of contents: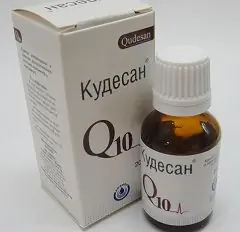 Video: Kudesan - Instructions, Reviews, Application
Kudesan
Instructions for use:
1. Pharmacological action
2. Indications for use
3. Contraindications
4. Instructions for use
5. Side effects
6. Additional information
Prices in online pharmacies:
from 302 rub.
Buy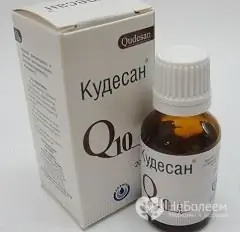 Kudesan is a dietary supplement with antioxidant properties, used to improve overall health of the body and normalize metabolic processes.
pharmachologic effect
The effect of Kudesan on the stimulation of redox processes is due to the action of its two components - coenzyme Q 10 (ubiquinone) and vitamin E (tocopherol).
Coenzyme Q 10 endows Kudesan with the ability to protect cells from free radicals, assist other antioxidants in restoring their activity, and prevent the deposition of cholesterol on the walls of blood vessels.
Coenzyme Q 10, ideally, should be produced in every cell of the body, however, age, various diseases, taking medications, excessive mental and physical exertion lead to a decrease in the synthesis of this substance. Deficiency of coenzyme Q 10 leads to the fact that in the body there are disturbances in the production of energy and the safety of cellular structures, there is a weakening of immunity, a decrease in activity, the occurrence of rapid fatigue.
Kudesan Q 10 allows you to eliminate all the symptoms accompanying ubiquinone deficiency in the body, as well as to effectively combat age-related changes.
The ability of Kudesan Q 10 to stabilize cell membranes determines the effectiveness of the drug in the complex treatment and prevention of heart diseases. Kudesan, reviews confirm, has a positive effect on the condition of children 3-14 years old suffering from dilated cardiomyopathy (myocardial disease with a characteristic expansion of all cardiac chambers).
Vitamin E contained in Kudesan also has antioxidant effects and also enhances the action of coenzyme Q 10.
Indications for use of Kudesan
It is advisable to use Kudesan Q 10 as an additional source of ubiquinone and vitamin E. The instruction recommends prescribing Kudesan in order to:
prevention and complex treatment of such cardiovascular diseases as atherosclerosis, hypertension, coronary heart disease, heart failure;
prevention and complex treatment of chronic fatigue syndrome and asthenic disorders (emotional lability, weakness, sleep disturbances);
restoration of the antioxidant status of the body, the failure of which was caused by unfavorable environmental conditions;
healing the body and normalizing metabolic processes;
strengthening the immune system;
slowing down the processes of premature aging;
fight against skin changes that accompany aging of the body.
Kudesan for children is effective as a metabolic agent for chronic tachyarrhythmias, cardiomyopathies, long QT interval syndrome, sick sinus syndrome, extrasystole, changes in the myocardium.
Reviews of Kudesan indicate the positive results of using the drug for neurological and endocrine diseases.
Contraindications
Kudesan is not prescribed for ubiquinone or vitamin E intolerance, as well as for children under 3 years of age.
Instructions for the use of Kudesan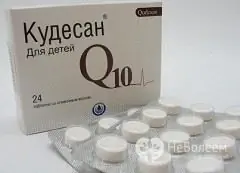 This drug is available in the form of an aqueous solution, 1 ml of which contains 30 mg of coenzyme Q 10 and 4.5 mg of vitamin E, and tablets (Kudesan Forte) containing active substances in the same proportions as in 1 ml of solution. Kudesan Forte is also presented with a solution, 1 ml of which contains 60 mg of coenzyme Q 10 and 6.8 mg of vitamin E. Kudesan for children is available in the form of tablets containing 7.5 mg of coenzyme Q 10 and 1 mg of vitamin E.
Kudesan in the form of a solution is intended for oral administration, but requires prior dilution in a drink or boiled water. For children over 12 years old and adults, the Kudesan solution is recommended to take 0.5 ml (10-11 drops) once a day.
Kudesan Forte solution for adults and children over 14 years old should be taken 1 time a day, 5 drops, and with constant emotional and physical exertion - 10 drops. Kudesan Forte in the form of tablets are prescribed 1 time per day, 1 pc. while eating.
It is recommended to take Kudesan for children 1 time per day: patients 3-7 years old - 1 table, 7-14 years old - 1-2 tables, over 14 years old - 2 tables.
The duration of Kudesan application is 1-2 months, the frequency of application is 2 courses per year.
Side effects
Kudesan reviews are characterized as an effective and safe drug, the use of which only in rare cases can provoke allergic reactions.
Additional Information
The instruction recommends storing Kudesan in a dark place where the air temperature does not rise above 25 0 C.
Subject to the storage conditions, the drug will remain usable for 2 years.
Kudesan: prices in online pharmacies
Drug name
Price
Pharmacy
Kudesan Q10 with potassium and magnesium 1g 40 pcs.
302 RUB
Buy
Kudesan with potassium and magnesium 1000 mg tablets 40 pcs.
302 RUB
Buy
Kudesan Q10 oral drops 20 ml
316 RUB
Buy
Kudesan 3% drops for oral administration 20 ml 1 pc.
316 RUB
Buy
Kudesan forte oral solution 20 ml 1 pc.
399 RUB
Buy
Kudesan Forte 0.4 g tablets 20 pcs.
429 r
Buy
Kudesan Q10 Forte oral solution 20 ml
441 r
Buy
Kudesan Cardio Forte tablets 20 pcs.
456 r
Buy
Kudesan Cardio Forte tablets 0.4 g 20 pcs.
460 RUB
Buy
See all offers from pharmacies
Information about the drug is generalized, provided for informational purposes only and does not replace the official instructions. Self-medication is hazardous to health!
Recommended: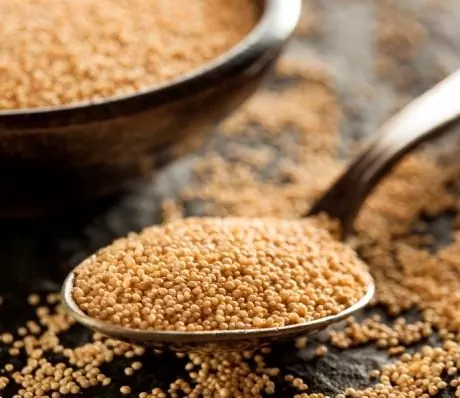 Amaranth is a fortified plant of the amaranth family, which is widely used in cooking, cosmetology and medicine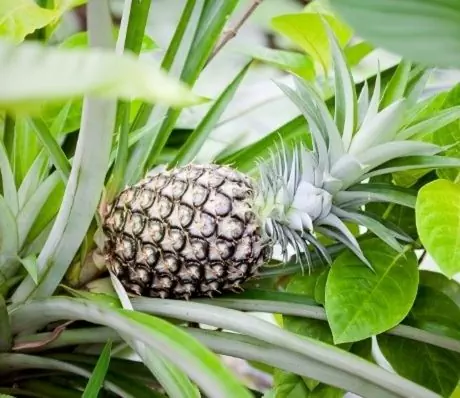 The fragrant and sweet pineapple is also known for its beneficial properties due to the proteins it contains, citric and ascorbic acid, fiber, sugar, magnesium, potassium, vitamins A, C, PP, B12, B2, B1 and the substance bromelain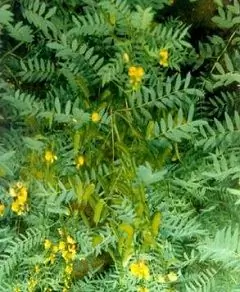 Senna belongs to the legume family, it is also called the Alexandrian leaf, cassia, hay. Senna's laxative property is the main reason for its widespread use in medicine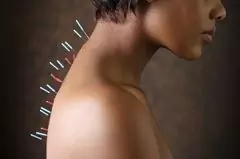 Acupuncture is a method of traditional Chinese medicine, which consists in influencing biologically active points of the human body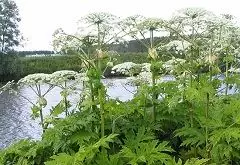 Hemlock is a plant of the Umbrella family. Quite often, hemlock herb is used to fight cancer, with anemia, rheumatism, menstrual irregularities, and gout. Hemlock is also used as a pain reliever