Table of contents: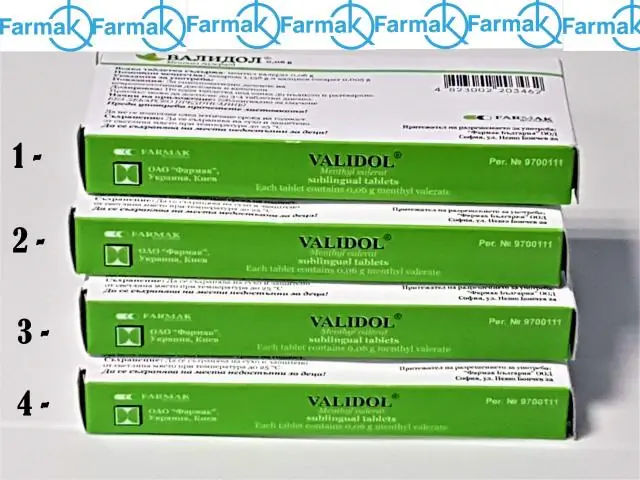 Video: Kofitsil-Plus - Instructions For The Use Of Tablets, Indications, Price, Reviews
Kofitsil-Plus
Kofitsil-Plus: instructions for use and reviews
1. Release form and composition
2. Pharmacodynamics and pharmacokinetics
3. Indications for use
4. Contraindications
5. Method of application and dosage
6. Side effects
7. Overdose
8. Special instructions
9. Drug interactions
10. Analogs
11. Terms and conditions of storage
12. Terms of dispensing from pharmacies
13. Reviews
14. Price in pharmacies
Latin name: Cophicyl-plus
ATX code: N02BA71
Active ingredient: Caffeine (Caffeine), Acetylsalicylic acid (Acetylsalicylic acid), Paracetamol (Paracetamol)
Manufacturer: URALBIOPHARM (Russia)
Description and photo update: 2019-06-08
Prices in pharmacies: from 6 rubles.
Buy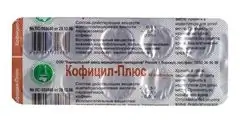 Kofitsil-Plus is a combined analgesic agent with anti-inflammatory and antipyretic effects.
Release form and composition
Dosage form - tablets: flat-cylindrical, white or white with a cream shade of color, marbling in color and a slight odor is possible, weight 0.6 g (6 or 10 pcs. In contour non-cell packs, 10 pcs. In blisters, without attachment in a pack or 1-2 contour cell or non-cell packaging in a cardboard box).
Active ingredients in 1 tablet:
Acetylsalicylic acid - 0.3 g;
Paracetamol - 0.1 g;
Caffeine - 0.05 g.
Additional (inactive) components: polyvinylpyrrolidone (povidone), stearic acid, magnesium stearate, aerosil, talc, potato starch, methylcellulose.
Pharmacodynamics and pharmacokinetics
Kofitsil-Plus is a multicomponent drug. It includes:
acetylsalicylic acid: has an anti-inflammatory and antipyretic effect, reduces pain, moderately inhibits platelet aggregation and the formation of blood clots, improves perfusion in inflammatory foci;
paracetamol: characterized by antipyretic, analgesic and weak anti-inflammatory effect, due to its effect on the center of thermoregulation and a slightly pronounced ability to inhibit the biosynthesis of prostaglandins;
caffeine: increases the reflex excitability of the spinal cord, stimulates the vasomotor and respiratory centers, promotes the expansion of blood vessels of the kidneys, heart, brain, skeletal muscles, reduces platelet aggregation, and also relieves drowsiness and fatigue, increases physical and mental performance.
Caffeine is contained in the drug in a small dose and, in combination with other active ingredients, practically does not have an exciting effect on the central nervous system, however, it increases blood flow and increases the tone of the cerebral vessels.
Indications for use
The drug is intended for the relief of moderate and mild pain syndrome.
Indications for Kofitsil-Plus for adults:
Toothache;
Headache;
Migraine;
Myalgia;
Neuralgia;
Chest radicular syndrome;
Arthralgia;
Lumbago;
Algodismenorrhea.
For adults and adolescents over 15 years of age, the drug is prescribed to reduce elevated body temperature in infectious and inflammatory diseases, including acute respiratory infections (acute respiratory diseases) and influenza.
Contraindications
Absolute:
Exacerbation of erosive and ulcerative lesions of the gastrointestinal tract;
Exfoliating aortic aneurysm;
Portal hypertension;
Severe ischemic heart disease;
Organic diseases of the cardiovascular system (arterial hypertension, frequent ventricular premature beats, paroxysmal tachycardia, acute myocardial infarction);
"Aspirin" asthma;
Severe liver or kidney dysfunction, renal failure;
Vitamin K deficiency;
Deficiency of glucose-6-phosphate dehydrogenase;
Hemophilia;
Hemorrhagic diathesis (hypoprothrombinemia, telangiectasia, thrombocytopenia, hemophilia, thrombocytopenic purpura, von Willebrand disease);
Glaucoma;
Anxiety and panic disorders (including agoraphobia, sleep disorders);
Surgical interventions accompanied by bleeding;
I and III trimesters of pregnancy;
Lactation (or feeding should be stopped);
Age up to 18 years - as an anesthetic, up to 15 years - as an antipyretic agent for acute respiratory diseases caused by viral infections (risk of Reye's syndrome);
Hypersensitivity to drug components, xanthines or other nonsteroidal anti-inflammatory drugs (NSAIDs).
Relative (the drug is used with caution, due to the increased risk of complications):
Gout;
History of gastric ulcer and 12 duodenal ulcer;
Liver disease;
Urate nephrolithiasis;
Hyperuricemia;
Decompensated heart failure;
II trimester of pregnancy.
Instructions for the use of Kofitsil-Plus: method and dosage
Kofitsil-Plus tablets should be taken orally, preferably after meals, washed down with alkaline mineral water, milk or drinking water.
Adults and adolescents over 15 years of age are prescribed 1-2 tablets 2-3 times a day, but no more than 6 tablets per day. The interval between doses should be at least 4 hours, for violations of liver or kidney function - 6 hours.
The duration of treatment, depending on the purpose of the drug: to relieve pain syndrome - up to 5 days, to reduce elevated body temperature - no more than 3 days.
If necessary, the doctor may prescribe other therapy regimens.
Side effects
From the gastrointestinal tract: diarrhea, nausea, vomiting, anorexia, gastralgia, gastrointestinal bleeding, erosive and ulcerative lesions of the gastrointestinal tract, hepatic and / or renal failure;
From the side of the cardiovascular system: tachycardia, increased blood pressure;
Allergic reactions: skin rash, bronchospasm, Quincke's edema.
With prolonged use of the drug, the following are possible: headache, dizziness, tinnitus, deafness, visual impairment, hypocoagulation, decreased platelet aggregation, hemorrhagic syndrome (purpura, bleeding gums, nosebleeds, etc.), kidney damage with papillary necrosis, toxic epidermal necrolysis, Stevens-Johnson syndrome, Reye's syndrome in children (liver dysfunction, vomiting, disorders of the nervous system and psyche, metabolic acidosis, hyperpyrexia).
Overdose
Signs of an overdose are due to the intake of active components of the drug in the body in large doses and look as follows:
symptoms caused by acetylsalicylic acid in acute intoxication: mild - ringing in the ears, dizziness, gastralgia, nausea, vomiting; severe - bleeding, anuria, collapse, drowsiness, lethargy, convulsions, shortness of breath, bronchospasm, respiratory alkalosis (perspiration, dyspnea, dyspnea, cyanosis) due to central hyperventilation of the lungs, respiratory acidosis (as a result of dissociation of oxidative phosphorylation and progressive respiratory paralysis);
symptoms caused by acetylsalicylic acid, with chronic intoxication: tinnitus, deafness, visual disturbances, headache, dizziness, kidney damage with papillary necrosis, hemorrhagic syndrome (purpura, bleeding gums, nosebleeds and other signs), hypocoagulation, decreased aggregation;
symptoms caused by paracetamol, with acute intoxication: during the first 24 hours after administration - metabolic acidosis, impaired glucose metabolism, pallor of the skin, abdominal pain, anorexia, nausea, vomiting; 12–48 hours after an overdose - signs of liver dysfunction; severe - pancreatitis, arrhythmia, acute renal failure with tubular necrosis (including when there is no severe liver damage), liver failure with progressive encephalopathy, coma, death;
symptoms caused by paracetamol, with chronic intoxication: with prolonged use in high doses - likely nephrotoxic and hepatotoxic effects (pancytopenia, methemoglobinemia, aplastic anemia, hemolytic anemia, renal colic); in adult patients, the hepatotoxic effect is manifested when taking Kofitsil-Plus in an amount of 10 g or more.
As a treatment, constant monitoring of changes in the parameters of the acid-base state and electrolyte balance is recommended. Depending on the course of metabolism, the introduction of sodium lactate, sodium citrate or sodium bicarbonate is allowed. An increased level of reserve alkalinity promotes the elimination of acetylsalicylic acid by alkalizing urine.
With diagnosed liver damage, donors of precursors of the synthesis of glutathione-methionine and SH-groups are administered for 8-9 hours after an overdose and acetylcysteine - for 8 hours. Additional therapeutic measures (intravenous administration of acetylcysteine, further use of methionine) are carried out optionally depending on the level of paracetamol in the blood, as well as on the time elapsed since the drug was taken.
special instructions
During treatment, you should refrain from drinking alcohol, since ethanol increases the risk of gastrointestinal bleeding.
With prolonged therapy, it is necessary to monitor the peripheral blood and the functional state of the liver.
Acetylsalicylic acid has antiaggregatory properties (that is, it prevents platelet aggregation and slows down blood clotting), therefore, in the event of a planned surgery, the patient should warn the doctor in advance about taking this drug.
Taken in low doses, acetylsalicylic acid reduces the excretion of uric acid, which can cause a gout attack.
Acetylsalicylic acid has a teratogenic effect. The use of drugs based on it in the first trimester of pregnancy leads to such a developmental defect as splitting of the upper palate, in the third trimester - inhibition of labor, closure of the ductus arteriosus in the fetus, as a result of which hyperplasia of the pulmonary vessels and hypertension in the vessels of the pulmonary circulation develops. For this reason, in the first and last trimesters of pregnancy, Kofitsil-Plus is strictly contraindicated, in the second trimester it can be used only if the expected benefits of therapy outweigh the possible risks.
If the drug is taken by a woman during lactation, platelet dysfunction in the child may be impaired and, as a result, bleeding may occur.
Drug interactions
With the period of drug treatment, it is not recommended to simultaneously use antiepileptic drugs, barbiturates, rifampicin, zidovudine, ethanol and other stimulants of microsomal oxidation, since the risk of developing a hepatotoxic effect increases.
Paracetamol increases the half-life of chloramphenicol by 5 times.
Caffeine accelerates the absorption of ergotamine.
Metoclopramide accelerates the absorption of paracetamol.
With repeated administration, paracetamol can enhance the effect of anticoagulants, which are derived from dicoumarin.
According to the instructions, Kofitsil-Plus:
Strengthens the action of indirect anticoagulants, hypoglycemic agents, steroid hormones, reserpine, heparin;
Reduces the effectiveness of anti-gout drugs that promote the excretion of uric acid, antihypertensive drugs, furosemide, spironolactone;
It enhances the side effects of non-steroidal anti-inflammatory drugs, non-narcotic analgesics, sulfonylurea derivatives, glucocorticosteroids, methotrexate.
Analogs
Analogs of the drug Conficil-Plus are: Askofen-P, Aquacitramon, Acepar, Migrenol Extra, Acifein, Citramarine, Citramon Ultra, Citramon P, Citrapar, Excedrin.
Terms and conditions of storage
Keep out of the reach of children. Do not expose to light and moisture.
Shelf life is 2 years.
Terms of dispensing from pharmacies
Available without a prescription.
Reviews of Kofitsil-Plus
According to numerous reviews, an inexpensive pill drug is good for headaches - one of the most common disorders associated with the central nervous system. According to patients, side effects are extremely rare. However, reviews of Kofitsil-Plus also contain descriptions of cases of arterial hypertension caused by taking the drug.
Price for Kofitsil-Plus in pharmacies
The average price for Kofitsil-Plus in pharmacies is 15–17 rubles (10 tablets per pack).
Kofitsil-Plus: prices in online pharmacies
Drug name
Price
Pharmacy
Kofitsil-plus tablets 10 pcs.
RUB 6
Buy
Kofitsil-plus tablets 10 pcs.
RUB 8
Buy
Kofitsil-Plus tablets 10 pcs.
RUB 10
Buy
Kofitsil-plus 0.3 g + 0.05 g + 0.1 g tablets 10 pcs.
12 RUB
Buy
Kofitsil-plus tablets 20 pcs.
RUB 26
Buy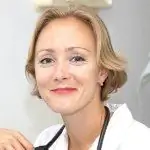 Anna Kozlova Medical journalist About the author
Education: Rostov State Medical University, specialty "General Medicine".
Information about the drug is generalized, provided for informational purposes only and does not replace the official instructions. Self-medication is hazardous to health!
Popular by topic