Table of contents: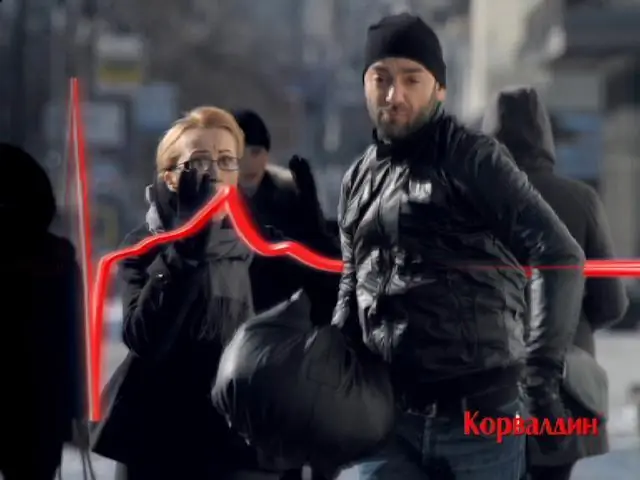 Video: Korvaldin - Instructions For The Use Of Drops, Price, Reviews, Analogues
Corvaldin
Korvaldin: instructions for use and reviews
1. Release form and composition
2. Pharmacological properties
3. Indications for use
4. Contraindications
5. Method of application and dosage
6. Side effects
7. Overdose
8. Special instructions
9. Application during pregnancy and lactation
10. Use in childhood
11. In case of impaired renal function
12. For violations of liver function
13. Drug interactions
14. Analogs
15. Terms and conditions of storage
16. Terms of dispensing from pharmacies
17. Reviews
18. Price in pharmacies
Latin name: Corvaldin
ATX code: N05CB02
Active ingredient: ethylbromisovalerianate (ethylbromisovalerinate) + phenobarbital (phenobarbital) + mint oil (menthae piperitae oleum) + hop oil (humuli lupuli oleum)
Producer: JSC Farmak (Ukraine)
Description and photo update: 2018-21-11
Prices in pharmacies: from 70 rubles.
Buy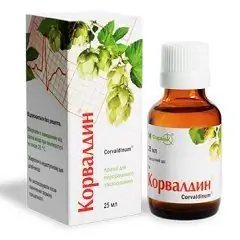 Corvaldin is a hypnotic and sedative drug.
Release form and composition
Dosage form Corvaldin - drops for oral administration: transparent liquid without color with a specific odor (25 ml in a bottle, in a cardboard box 1 bottle).
Composition of 1 ml solution:
active substances: ethyl bromisovalerianate (ethyl ester of α-bromisovaleric acid) (in terms of 100% substance) - 20 mg, phenobarbital - 18 mg, mint oil - 1.4 mg, hop oil - 0.2 mg;
auxiliary components: stabilizer, ethanol 96%, purified water.
Pharmacological properties
Pharmacodynamics
Corvaldin is a sedative with an antispasmodic effect. Its action is due to the properties of its constituent components.
The sedative and antispasmodic effect of ethyl bromisovalerianate is determined by its ability to irritate the receptors of the nasopharynx and the oral cavity, reduce reflex excitability in the central parts of the nervous system, increase inhibition in the neurons of the cortex and subcortical structures of the brain, reduce the activity of vasomotor centers, and exert an antispasmodic effect on smooth musculature.
Phenobarbital enhances the sedative effect of ethyl bromisovalerianate, in addition, thanks to it, the excitation of the central nervous system (CNS) is reduced and the onset of sleep is facilitated.
Peppermint oil and hop oil have reflex vasodilating and antispasmodic effects, irritating the cold receptors in the oral cavity, providing a mild choleretic effect and eliminating flatulence.
Pharmacokinetics
Phenobarbital is rapidly absorbed. The connection with plasma proteins is 35%. Reabsorption occurs at low pH levels. The alkalinity of the urine prevents back diffusion. A small part of the dose taken undergoes oxidation in the liver, about 30% is excreted unchanged in the urine.
Bromine and ethyl bromisovalerianate are slowly excreted from the body, as a result of which, with prolonged use, the risk of chronic intoxication with bromine increases.
Indications for use
neurosis with increased irritability, anxiety, fear;
insomnia and difficulty falling asleep;
spasms of the coronary vessels (mild), tachycardia;
state of arousal with pronounced autonomic reactions;
vegetative-vascular dystonia and hypertension (as part of complex therapy);
intestinal spasms (caused by neurovegetative disorders).
Contraindications
Absolute contraindications:
traumatic brain injury;
diseases of the brain;
severe renal or hepatic impairment;
hepatic porphyria;
severe heart failure;
alcoholism;
pregnancy and lactation;
age up to 18 years;
hypersensitivity to any component of the drug or bromine.
Preparations containing phenobarbital are contraindicated in the following conditions: arterial hypotension, acute myocardial infarction, depression, diabetes mellitus, myasthenia gravis, drug and drug dependence, respiratory diseases with shortness of breath, obstructive syndrome.
Relative contraindications:
arterial hypotension;
hyperkinesis;
hyperthyroidism;
hypofunction of the adrenal glands;
pain syndrome (acute and chronic);
acute drug intoxication.
Instructions for use of Corvaldin: method and dosage
Korvaldin drops are taken orally, before meals, dissolving in a small amount of liquid. The dose of the drug and the duration of its use are set individually depending on the clinical picture of the disease.
Recommended dosage: 15–20 drops 3 times a day, in case of difficulty falling asleep up to 30 drops.
Side effects
digestive system: a feeling of fullness and heaviness, constipation, nausea, vomiting, liver dysfunction;
nervous system: dizziness, headache, drowsiness, weakness, fatigue, agitation, delayed reaction, cognitive impairment, confusion, ataxia, impaired coordination of movement, nystagmus, paradoxical agitation, hallucinations, decreased concentration of attention;
immune system: allergic reactions;
skin and mucous membranes: Stevens-Johnson syndrome (malignant exudative erythema), Lyell's syndrome (toxic epidermal necrolysis);
blood: anemia, agranulocytosis, thrombocytopenia;
musculoskeletal system: violation of osteogenesis;
cardiovascular system: slowing heart rate;
other: respiratory depression.
Long-term use can cause the phenomena of bromism, addiction, drug dependence, withdrawal syndrome.
Overdose
Symptoms of an overdose of Corvaldin: respiratory depression (up to a stop), a drop in blood pressure, heart rhythm disturbances, CNS depression (up to coma), nausea, weakness, a decrease in body temperature, a decrease in urine output, bromine intoxication (apathy, depression, rhinitis, conjunctivitis, impaired coordination of movements, hemorrhagic diathesis).
Symptomatic therapy is indicated. In case of depression of the central nervous system, caffeine, niketamide are prescribed.
special instructions
During treatment with Corvaldin, you should refrain from drinking alcohol.
The daily dose of the drug (90 drops) contains 1.62 g of absolute ethyl alcohol.
The presence of phenobarbital in the drug increases the risk of developing Stevens-Johnson and Lyell syndromes, especially in the first weeks of treatment.
Long-term use of Corvaldin is not recommended due to the risk of drug dependence, accumulation of bromine in the body and intoxication with bromine.
Influence on the ability to drive vehicles and complex mechanisms
During the period of taking Corvaldin, you should refrain from driving and engaging in other, potentially hazardous activities that require the speed of psychomotor reactions.
Application during pregnancy and lactation
According to the instructions, Corvaldin is not prescribed for pregnant and lactating women.
Pediatric use
Due to the lack of experience with the use of Corvaldin in children, it should not be used in pediatrics.
With impaired renal function
Corvaldin is contraindicated in severe renal failure.
For violations of liver function
Corvaldin is contraindicated in severe hepatic impairment.
Drug interactions
drugs that depress the central nervous system (neuroleptics, tranquilizers, sedatives), alcohol: increase the effect of Corvaldin;
CNS stimulants: reduce the effect of the drug;
coumarin derivatives, griseofulvin, glucocorticoids, oral contraceptives and other drugs metabolized in the liver: their effect may be reduced by phenobarbital;
local anesthetics, analgesics and hypnotics: it is possible to enhance their action;
monoamine oxidase inhibitors: prolong the effect of the drug;
paracetamol: its effect decreases;
lamotrigine, thyroid hormones, doxycycline, chloramphenicol, antifungal agents of the azole group: their effect decreases;
rifampicin: reduces the effect of phenobarbital;
gold preparations: the risk of kidney damage increases;
non-steroidal anti-inflammatory drugs (with prolonged joint use): the risk of developing stomach ulcers and bleeding;
zidovudine: the toxicity of both drugs increases;
valproic acid: enhances the effect of Corvaldin;
methotrexate: its toxicity increases.
Analogs
Corvaldin's analogs are Valemidin, Amisil, Bromkamfora, Corvalol, Corvalment, Reladorm, Barboval, Corvalcaps, Valocordin.
Terms and conditions of storage
Store away from light, at a temperature not exceeding 25 ° C. Keep out of the reach of children.
Shelf life is 3 years.
Terms of dispensing from pharmacies
Available without a prescription.
Reviews about Corvaldin
Reviews about Corvaldin are mostly positive. Patients note its quick sedative effect, they also mention that the drug helps relieve pain in the heart area during stress, and makes it easier to fall asleep.
Of the minuses, it is usually indicated the unpleasant smell of drops and the risk of developing dependence with constant use.
Price for Corvaldin in pharmacies
The approximate price for Corvaldin (solution for oral administration) for a 25 ml bottle is 77 rubles.
Korvaldin: prices in online pharmacies
Drug name
Price
Pharmacy
Corvaldin drops for oral administration 25 ml 1 pc.
RUB 70
Buy
Corvaldin drops int. 25ml
91 rbl.
Buy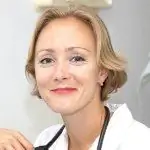 Anna Kozlova Medical journalist About the author
Education: Rostov State Medical University, specialty "General Medicine".
Information about the drug is generalized, provided for informational purposes only and does not replace the official instructions. Self-medication is hazardous to health!
Popular by topic