Table of contents: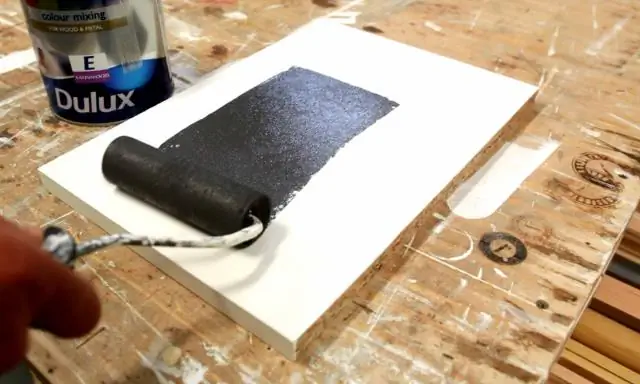 Video: Melsmon - Instructions For Use Of The Drug, Reviews, Price, Analogues
Melsmon
Melsmon: instructions for use and reviews
1. Release form and composition
2. Pharmacological properties
3. Indications for use
4. Contraindications
5. Method of application and dosage
6. Side effects
7. Overdose
8. Special instructions
9. Application during pregnancy and lactation
10. Use in childhood
11. In case of impaired renal function
12. For violations of liver function
13. Drug interactions
14. Analogs
15. Terms and conditions of storage
16. Terms of dispensing from pharmacies
17. Reviews
18. Price in pharmacies
Latin name: Melsmon
ATX code: G02CX
Active ingredient: hydrolyzate of the human placenta (hydrolyzate humanae placenta)
Manufacturer: Melsmon Pharmaceutical Co. Ltd (Japan)
Description and photo update: 06.06.2018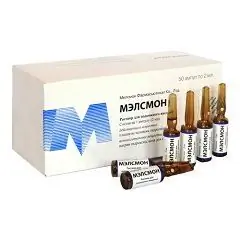 Melsmon is an anti-climacteric agent.
Release form and composition
Dosage form - a solution for subcutaneous administration: transparent or with a slight opalescence, from light yellow to yellow with a brown tint, has a specific odor (2 ml in dark glass ampoules with a break point, in a cardboard box of 10 or 50 ampoules).
Composition of 1 ampoule:
active substance: hydrolyzate of the human placenta * - 100 mg;
additional components: benzyl alcohol (preservative) - 30 mg, sodium hydroxide - up to pH 6.8–7, water for injection - up to 2 ml.
* The main components of human placenta hydrolyzate are:
amino acids (threonine, proline, serine, alanine, valine, glycine, leucine, histidine, phenylalanine, methionine, tyrosine, isoleucine, arginine, lysine, glutamic acid, aspartic acid);
minerals (magnesium, zinc, copper, iron, selenium, manganese, etc.);
polyunsaturated fatty acids;
low molecular weight peptides;
nucleic and organic acids;
mucopolysaccharides.
Pharmacological properties
Pharmacodynamics
The principle of Melsmon's action is not fully understood, but it has been reliably established that the hydrolyzate of the human placenta contains biologically active substances that have an antioxidant effect, increase the activity of tissue and cellular respiration, have a positive effect on metabolic processes in cells, and stimulate tissue regeneration. Also, the drug reduces fatigue and activates the body's self-regulation processes, which helps to increase the adaptive mechanisms of the female body during premenopausal and postmenopausal periods.
Pharmacokinetics
After subcutaneous administration, the drug is rapidly absorbed. Since the main components of the human placenta hydrolyzate are amino acids, they are naturally included in metabolic processes, and therefore do not need special excretion pathways.
Indications for use
According to the instructions, Melsmon is prescribed as part of complex therapy for women in peri- and postmenopausal women to correct asthenic conditions, accompanied by excessive reactivity and excitability, decreased performance and attention.
Contraindications
arterial hypertension;
dysfunctions of the endocrine glands;
childhood;
pregnancy and lactation;
hypersensitivity to any component of Melsmon.
The drug is recommended to be used with caution in the following cases:
weakened condition of the patient;
diabetes;
progressive cardiovascular disease;
renal and / or hepatic impairment;
cholelithiasis.
Instructions for use of Melsmon: method and dosage
Melsmon is intended exclusively for subcutaneous administration.
Recommended dosage: 1 ampoule (2 ml) every other day (i.e. 3 ampoules per week). The course of therapy is 2 weeks. If necessary, the doctor recommends a second course after a 1–2 week break.
Side effects
local reactions in the area of drug administration: a feeling of warmth, redness, soreness;
allergic reactions: chills, fever, hives, itching, rash, allergic dermatitis;
others: nausea, pain in the mammary gland.
In the event of any of the listed reactions or any other side effect, you should consult your doctor for advice.
Overdose
No cases of overdose have been reported.
special instructions
The drug does not contain biological stimulants - enzymes, hormones, proteins, growth factors. Completely free from toxic substances, it is anti-allergenic and non-pyrogenic.
Intravenous administration of Melsmon is strictly prohibited!
For women in peri- and postmenopausal women, a physical examination is indicated. The doctor determines the frequency individually, but examinations should be carried out at least once every six months.
Influence on the ability to drive vehicles and complex mechanisms
The components included in the drug do not affect attention, the speed of mental and physical reactions, and, therefore, do not affect the ability to drive vehicles and work with complex mechanisms.
Application during pregnancy and lactation
Pregnancy and breastfeeding are contraindications to Melsmon's use.
Pediatric use
Melsmon is contraindicated in childhood.
With impaired renal function
With caution, Melsmon should be used in the treatment of patients with renal insufficiency.
For violations of liver function
The drug should be used with caution in the treatment of patients with hepatic impairment.
Drug interactions
Melsmon can be used as part of a complex treatment with other drugs for the treatment of conditions inherent in peri- and postmenopausal women.
There are no data on other clinically significant interactions of this agent. Nevertheless, in order to avoid the development of negative reactions, it is recommended to coordinate with the doctor the possibility of the simultaneous use of one or another drug.
Analogs
There is no information about Melsmon's analogues.
Terms and conditions of storage
Storage conditions: protected from light, temperature up to 25 ° C.
Keep out of the reach of children.
Shelf life is 2 years.
Terms of dispensing from pharmacies
Available without a prescription.
Reviews about Melsmon
Pharmacists are positive about Melsmon. In their opinion, this remedy is effective as monotherapy or in combination with other drugs for the treatment of asthenic conditions, anxiety disorders, pain syndrome, depressive conditions and a psychosomatic syndrome complex (neurodermatitis, eczema and atopic dermatitis against the background of anxiety disorder) in women in the peryclimacteric period, since pathological symptoms are associated, first of all, with a decrease in immunity and adaptive capabilities of the body, as well as the presence of a chronic inflammatory process. The drug practically does not cause side effects and affects the entire body as a whole, including improving the appearance of the skin, reducing fine wrinkles and age spots.
There are very few reviews of Melsmon from women who used it to correct conditions in peri- and postmenopausal women. Some note that the condition has really returned to normal, the skin condition has improved, but they are not sure that this effect is the merit of the drug, and they assume that the body itself has overcome menopause and rebuilt.
Cosmetologists often recommend this remedy for rejuvenation. The opinions of women who decided on such a procedure were divided. There are few satisfied, but almost everyone notes the painfulness of the injections and the lack of effect. And if we add the high cost of the drug, then most women are sure that such a procedure is not justified.
Price for Melsmon in pharmacies
The approximate price for Melsmon is 29,000 rubles for a pack of 10 ampoules.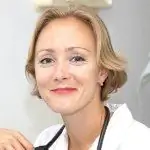 Anna Kozlova Medical journalist About the author
Education: Rostov State Medical University, specialty "General Medicine".
Information about the drug is generalized, provided for informational purposes only and does not replace the official instructions. Self-medication is hazardous to health!
Popular by topic