Table of contents: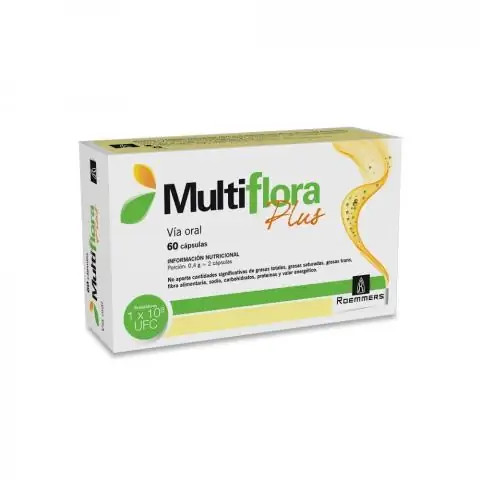 Video: Multiflora Evalar - Instructions For Use, Price, Reviews, Analogues
Multiflora Evalar
Multiflora Evalar: instructions for use and reviews
1. Release form and composition
2. Pharmacological properties
3. Indications for use
4. Contraindications
5. Method of application and dosage
6. Side effects
7. Overdose
8. Special instructions
9. Use in childhood
10. Drug interactions
11. Analogs
12. Terms and conditions of storage
13. Terms of dispensing from pharmacies
14. Reviews
15. Price in pharmacies
Latin name: Multiflora Evalar
Active ingredient: bifidobacteria (Bifidobacterium) + lactobacilli (Lactobacterium) + inulin (Inulin)
Manufacturer: Evalar (Russia)
Description and photo update: 2019-08-07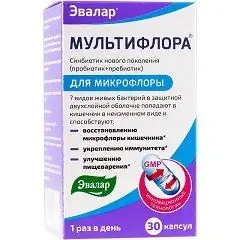 Multiflora Evalar - dietary supplement (biologically active additive) to food, a source of probiotic microorganisms; it is used to normalize and maintain normal intestinal microflora.
Release form and composition
Dosage form - capsules of 500 mg (30 pcs in a package and instructions for the use of Multiflora Evalar).
Active ingredients in 1 capsule:
Bifidobacterium breve - 0.1 × 10 9 CFU;
Bifidobacterium longum - 0.05 × 10 9 CFU;
Streptococcus thermophilus - 0.1 × 10 9 CFU;
Lactobacillus acidophilus - 0.2 × 10 9 CFU;
Lactobacillus bulgaricus - 0.75 × 10 9 CFU;
Lactobacillus casei subsp. Casei - 0.1 x 10 9 CFU;
Lactobacillus rhamnosus - 0.15 × 10 9 CFU;
inulin - 413 mg.
Auxiliary component (capsule shell): gelatin - 100%.
Pharmacological properties
Pharmacodynamics
Multiflora Evalar is a dietary supplement, synbiotic, which includes 7 types of bifidobacteria and lactobacilli and a prebiotic.
When taking a daily dose (1 capsule), an adequate level of daily intake is provided: Lactobacillus (not less than 0.5 × 10 9 CFU) - by 100%, Bifidobacterium (not less than 0.15 × 10 9 CFU) - by 30%.
Taking dietary supplements helps to restore intestinal microflora and strengthen immunity.
The advantages of dietary supplements in comparison with analogues are: an innovative capsule with a two-layer shell, due to which it enters the intestine unchanged, the production of dietary supplements according to the GMP quality standard, no need for storage in the refrigerator.
Properties of the active ingredients of the Multiflora Evalar capsules:
bifidobacteria: accelerate the digestion of fats and proteins, the synthesis of essential amino acids, stimulate intestinal motility, take part in the biosynthesis and absorption of vitamin K, B vitamins, nucleic and folic acids. Bifidobacteria stimulate the formation of immunoglobulins, which plays an important role in the formation of general human immunity;
lactobacilli: this type of bacteria makes up a significant part of the intestinal microflora. When interacting with other microbes, its own antibiotics are produced, as a result of which pathogens of acute intestinal infections and putrefactive opportunistic microorganisms are suppressed. Also, against the background of the intake of lactobacilli, biologically active substances are produced that regulate many functions of the body;
prebiotic: in the composition of the dietary supplement is represented by inulin - a soluble dietary fiber based on fructose units, which are extracted from Jerusalem artichoke tubers, roots of medicinal plants (including elecampane, chicory, dandelion). A characteristic feature of inulin is resistance to enzymes of the upper gastrointestinal tract, in the undigested form they reach the cecum, after which the process of microbial fermentation begins. As a result of taking inulin, the growth of bifidoflora is stimulated in the event of a decrease in its titer.
Indications for use
Multiflora Evalar is used as a biologically active food supplement as a source of probiotic microorganisms that contribute to the normalization and maintenance of normal intestinal microflora.
Contraindications
An absolute contraindication to taking Multiflora Evalar is the presence of individual intolerance to its components.
In children under 3 years of age, dietary supplements are not used. A preliminary agreement with the doctor requires the intake of supplements by children from 3 years old.
Multiflora Evalar, instructions for use: method and dosage
Multiflora Evalar capsules are intended for oral administration with meals.
Adults and children from 3 years old: 1 capsule once a day.
The duration of the course is 30 days. According to indications, the use of dietary supplements can be repeated from 2 to 3 times a year.
Young children (3-5 years old) are recommended to pour the contents of the capsule into water / milk at a temperature not exceeding 40 ° C and stir. The resulting mixture must be drunk immediately.
Side effects
There is no information.
Overdose
There is no information.
special instructions
Multiflora Evalar is not a drug.
You should consult your doctor before taking.
Pediatric use
The supplement is allowed to be used by children who have reached 3 years of age.
Before use in children from 3 years old, you should consult a pediatrician.
Drug interactions
There is no information.
Analogs
Analogs of Multiflora Evalar are: Acylact, Lactobacterin, Lactonorm, Ekofemin, Gepaphor, Bifidumbacterin, Bifinorm, Probifor, Linex, Lebenin, etc.
Terms and conditions of storage
Store at temperatures up to 25 ° C. Keep out of the reach of children.
Shelf life is 2 years.
Terms of dispensing from pharmacies
Available without a prescription.
Reviews of Multiflora Evalar
Reviews of Multiflora Evalar are mostly positive. In the presence of serious disorders of the intestine, dietary supplements are recommended to be taken in addition to the main treatment. The advantage is considered a convenient dosing regimen and the ability to store the supplement at room temperature.
Price for Multiflora Evalar in pharmacies
The approximate price for Multiflora Evalar (30 capsules) is 591–664 rubles.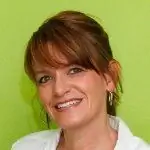 Maria Kulkes Medical journalist About the author
Education: First Moscow State Medical University named after I. M. Sechenov, specialty "General Medicine".
Information about the drug is generalized, provided for informational purposes only and does not replace the official instructions. Self-medication is hazardous to health!
Popular by topic