Table of contents: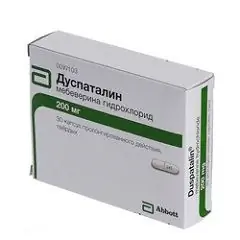 Video: Duspatalin - Instructions, Reviews, Application
Duspatalin
Instructions for use:
1. Pharmacological action
2. Release form
3. Indications for use
4. Contraindications
5. Instructions for use
6. Side effects
7. Storage conditions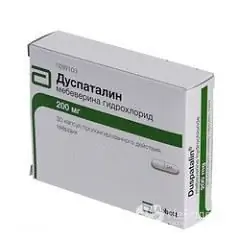 Duspatalin is a synthetic drug that eliminates muscle spasms in the digestive tract.
pharmachologic effect
The active ingredient of Duspatalin is mebeverine. It is completely and quickly absorbed into the blood from the tablets.
It acts as a myotropic antispasmodic, eliminating spasms of the muscles of the digestive tract, especially the large intestine, but does not affect the functioning of the intestines. Has no effect on the nervous system. It has a relaxing effect on the muscles of the biliary tract.
Release form
Duspatalin is available as hard, opaque gelatin capsules containing white granules. Each capsule contains 200 mg of mebeverine hydrochloride. Excipients: methyl methacrylate and ethyl acrylate copolymer, magnesium stearate, talc, hypromellose, triacetin, methacrylic acid and ethacrylate copolymer. The capsule shell consists of gelatin and titanium dioxide. 10 pieces in a blister, 1, 2, 3, 5 blisters in a cardboard box and 15 pieces in a blister, 2, 4, 6 blisters in a cardboard box.
Indications for use
According to the instructions, Duspatalin is used for symptomatic treatment:
Intestinal cramps, pain, and dysfunction associated with irritation syndrome;
Spasms of the gastrointestinal tract caused by organic diseases;
Diseases of the biliary tract.
Also, the drug is used for:
Colic caused by bloating;
Biliary colic with spasms of the muscles of the biliary tract or gallbladder;
Pain syndromes in the abdomen with glaucoma and prostate adenoma;
Pain syndromes caused by spasms of the muscles of the gastrointestinal tract against the background of various tumors or associated with spasm of the sphincter of Oddi.
Contraindications
Duspatalin is contraindicated in case of hypersensitivity to drug components and under the age of 18 years.
The drug is prescribed with caution for hereditary diseases associated with intolerance to lactose, sucrose and glucose.
Instructions for the use of Duspatalin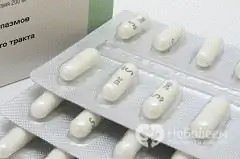 Duspatalin according to the instructions is taken before meals, without chewing, drinking at least 100 ml of water. 1 capsule (200 mg of the drug) 2 times a day, preferably in the morning and evening.
Side effects
According to reviews, Duspatalin is well tolerated.
Side effects are possible allergic reactions - angioedema, facial edema, urticaria, exanthema.
The drug is not prescribed during pregnancy and lactation due to insufficient research.
In case of an overdose, increased excitability of the central nervous system may develop.
The interaction of Duspatalin with other drugs has not been described.
The drug has not been investigated on the effect of the reaction rate when driving.
Storage conditions
Duspatalin is classified as a List B.
Shelf life is 3 years.
Information about the drug is generalized, provided for informational purposes only and does not replace the official instructions. Self-medication is hazardous to health!
Recommended: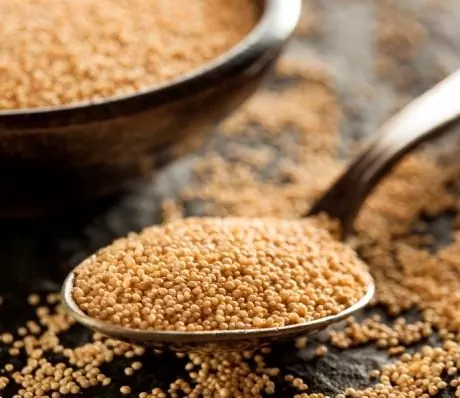 Amaranth is a fortified plant of the amaranth family, which is widely used in cooking, cosmetology and medicine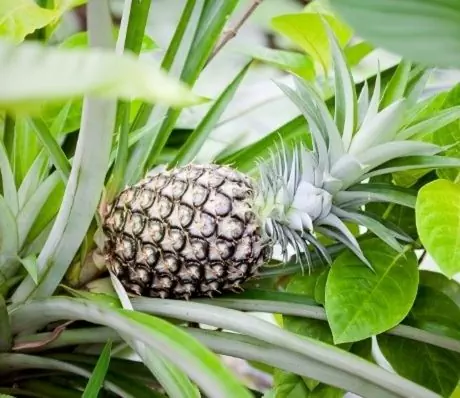 The fragrant and sweet pineapple is also known for its beneficial properties due to the proteins it contains, citric and ascorbic acid, fiber, sugar, magnesium, potassium, vitamins A, C, PP, B12, B2, B1 and the substance bromelain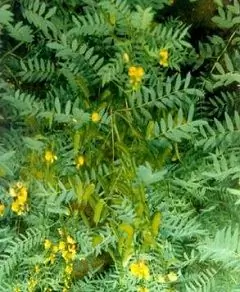 Senna belongs to the legume family, it is also called the Alexandrian leaf, cassia, hay. Senna's laxative property is the main reason for its widespread use in medicine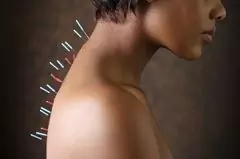 Acupuncture is a method of traditional Chinese medicine, which consists in influencing biologically active points of the human body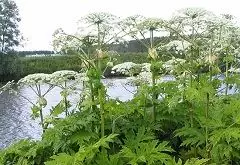 Hemlock is a plant of the Umbrella family. Quite often, hemlock herb is used to fight cancer, with anemia, rheumatism, menstrual irregularities, and gout. Hemlock is also used as a pain reliever