Table of contents:
Video: Avia-More - Instructions For Use, Indications, Doses, Analogues
Avia-Sea
Instructions for use:
1. Release form and composition
2. Indications for use
3. Contraindications
4. Method of application and dosage
5. Side effects
6. Special instructions
7. Drug interactions
8. Analogs
9. Terms and conditions of storage
10. Terms of dispensing from pharmacies
Prices in online pharmacies:
from 88 rubles.
Buy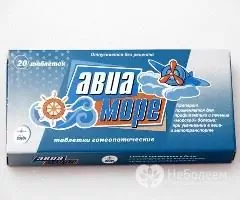 Avia-More is a multicomponent homeopathic preparation that reduces autonomic and vestibular disorders when traveling in transport and increases resistance to kinetic influences characteristic of movement in vehicles.
Release form and composition
Avia-More is produced in two dosage forms:
Lozenges: flat-cylindrical, chamfered and scored, from almost white to white, on the scored side there is the inscription "MATERIA MEDICA", on the other side - "AVIA MORE" (10 pcs. In blisters made of aluminum / polyvinyl chloride, 1, 2 or 5 packages in a cardboard box);
Homeopathic tablets: flat-cylindrical, chamfered, almost white or white (20 pcs. In blisters, 1 or 2 packages in a cardboard box).
The composition of 1 tablet for resorption and 1 tablet of homeopathic contains active substances:
Anamirta cocculus (Cocculus) (Anamirta cocculus (Cocculus)) C200;
Veratrum album (Veratrum album) C200;
Natrium tetraboracicum (Borax) (Natrium tetraboracicum (Borax)) C200.
Auxiliary components (for 1 tablet):
Lozenges: isomalt - 506 mg, microcrystalline cellulose - 27.5 mg, magnesium stearate - 5.5 mg, anhydrous citric acid - 5.225 mg, colloidal silicon dioxide - 2.75 mg, sodium cyclamate - 2.75 mg, saccharin sodium - 0.275 mg;
Homeopathic tablets: microcrystalline cellulose, lactose, magnesium stearate.
Indications for use
"Sea" sickness (treatment and prevention);
Low resistance to motion sickness in air and road transport (including those who perform operator functions).
Contraindications
Congenital galactosemia, galactose / glucose malabsorption syndrome, congenital lactase deficiency (for homeopathic tablets due to the lactose included in their composition);
Age up to 6 years (due to the lack of necessary data on the safety and efficacy of the drug in this age group of patients);
Hypersensitivity to drug components.
The use of Avia-More by pregnant and lactating women is possible after consulting a specialist and assessing the balance of benefits with risks.
Method of administration and dosage
Avia-More is taken orally, observing the interval with food intake (the tablet must be kept in the mouth until it is completely dissolved).
Single dose - 1 tablet.
The first tablet should be taken 1 hour before boarding the vehicle. Thereafter, during the period of stay in the vehicle, the tablets should be taken every 30 minutes.
The maximum daily dose is 5 tablets.
Side effects
Adverse reactions when using Avia-More for the indicated indications and in the dosages recommended in the instructions have not yet been identified.
Development of hypersensitivity reactions to the components of the tablets is possible.
special instructions
In case of diabetes mellitus, it must be borne in mind that in 5 tablets for resorption (maximum daily dose), the carbohydrate content corresponds to 0.159 XE (bread unit).
Drug interactions
Information on incompatibility of Avia-More with other drugs / substances has not been registered.
The use of homeopathic remedies does not exclude therapy with other drugs.
Analogs
There is no information about analogues of Avia-More.
Terms and conditions of storage
Store out of reach of children at temperatures up to 25 ° C in the packaging provided by the manufacturer.
The shelf life is 3 years.
Terms of dispensing from pharmacies
Available without a prescription.
Avia-More: prices in online pharmacies
Drug name
Price
Pharmacy
Avia-More resorption tablets 20 pcs.
RUB 88
Buy
Information about the drug is generalized, provided for informational purposes only and does not replace the official instructions. Self-medication is hazardous to health!
Recommended: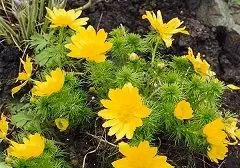 Adonis is a herbaceous plant from the genus of buttercups. The pharmaceutical industry produces on the basis of adonis tincture and tablets of Adonizid, which are prescribed for cardiac neurosis, vegetative vascular dystonia, etc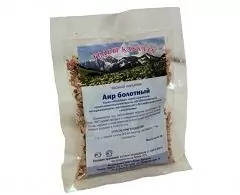 Calamus marsh has a beneficial effect on digestion and reduces gas formation in the intestines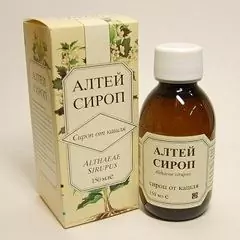 Marshmallow is a medicinal plant with expectorant and anti-inflammatory properties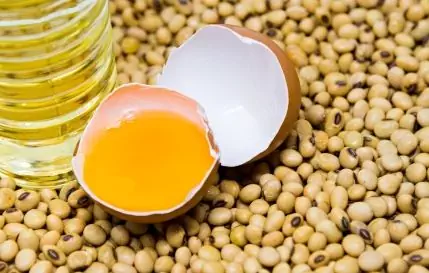 Vitamin B5 is a water-soluble vitamin (aka calcium pantothenate or pantothenic acid). Takes part in the metabolism of amino acids, fats and carbohydrates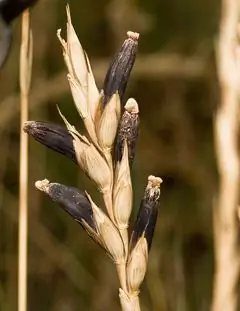 Ergot is a parasitic fungus of the ergot family found on some cereals, most often on ears of wheat and rye. In official medicine, drugs made from ergot alkaloids are used to treat nervous disorders, migraines, and uterine bleeding. In folk medicine, ergot is used for headaches, migraines, mental disorders, and also as a vasodilator in the treatment of hypertension