Table of contents: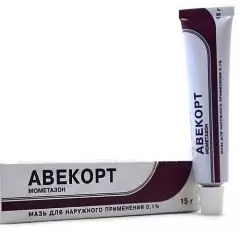 Video: Avecort - Instructions For Use, Indications, Doses, Analogues
Avecort
Instructions for use:
1. Release form and composition
2. Indications for use
3. Contraindications
4. Method of application and dosage
5. Side effects
6. Special instructions
7. Drug interactions
8. Analogs
9. Terms and conditions of storage
10. Terms of dispensing from pharmacies
Prices in online pharmacies:
from 169 rub.
Buy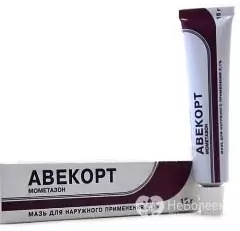 Avecort is an external preparation with anti-inflammatory and anti-allergic effects.
Release form and composition
Avecort is produced in the form of an ointment for external use 0.1%: from white to white with a yellowish tinge, has a weak specific odor (in aluminum tubes of 15 or 30 g, 1 tube in a cardboard box).
The composition of 100 mg ointment includes:
Active ingredient: mometasone furoate - 0.1 mg;
Auxiliary components: propylene glycol - 12 mg, glyceryl monostearate - 2 mg, emulsion wax - 5 mg, petroleum jelly - 77.9 mg, phosphoric acid - up to pH 3.0-7.5, purified water - 3 mg.
Indications for use
Avecort is prescribed for inflammation and itching of the skin with dermatoses (including psoriasis, atopic dermatitis), in which glucocorticosteroid therapy is indicated.
Contraindications
Acne rosacea;
Tuberculosis;
Perioral dermatitis;
Fungal, bacterial or viral (Herpes simplex, Herpes zoster) skin infection;
Post-vaccination reactions;
Syphilis;
Pregnancy and lactation (long-term therapy, use on large areas of the skin);
Age up to 2 years;
Hypersensitivity to the components of the drug, as well as to other glucocorticosteroids.
Relative contraindications (Avecort should be used with caution) are: the use of occlusive dressings, application to the intertriginous surface of the skin and facial skin, as well as the use of the drug on large areas of the skin and / or long-term therapy (especially in children).
Method of administration and dosage
Avecort is used externally, applying a thin layer to the affected skin.
Frequency rate of application - 1 time per day.
The duration of the course depends on the effectiveness of therapy, as well as the tolerability of the drug, the presence and severity of side effects. On average, the duration of treatment is 7-28 days.
Side effects
Possible side effects:
Local reactions: itching, burning, perioral dermatitis, paresthesias, acne, folliculitis, maceration and skin atrophy, hypertrichosis, hypopigmentation, allergic contact dermatitis, striae, secondary infection, prickly heat (the likelihood of their development increases with the use of occlusive dressings);
Systemic actions: prolonged use of Avecort or the application of ointment to large areas of the skin (with a total area of more than the patient's palm) or when using occlusive dressings, especially in patients in childhood and adolescence, can lead to the development of side effects characteristic of glucocorticosteroids, including Itsenko's syndrome -Cushing's and adrenal insufficiency.
special instructions
If there is no effect after using Avecort for 14 days, you need to consult a specialist and clarify the diagnosis.
Due to the likelihood of the development of a systemic effect of glucocorticosteroids with prolonged therapeutic courses or applying the drug to large areas of the skin, the function of the hypothalamic-pituitary-adrenal system should be monitored.
Propylene glycol included in the preparation can cause irritation at the site of application. In this case, you need to stop using Avecort and prescribe the appropriate therapy.
It should be borne in mind that glucocorticosteroids can change the manifestation of some skin diseases, which can lead to difficulties in making the correct diagnosis. In addition, Avecort can delay wound healing.
With a long therapeutic course, a sudden discontinuation of the drug can lead to the development of rebound syndrome, which manifests itself as dermatitis with intense redness of the skin and a burning sensation. In this regard, the withdrawal of the drug after a long course of treatment should be carried out gradually (it is recommended to switch to an intermittent treatment regimen before completely stopping it).
Children are at greater risk of developing Itsenko-Cushing's syndrome and suppression of the function of the hypothalamic-pituitary-adrenal system, therefore, with long-term treatment, their growth and development may be impaired. The use of Avecort in children for a course longer than 3 weeks has not been studied. Pediatric patients should receive the drug in the minimum doses sufficient to achieve the effect.
Drug interactions
Information on the interaction of Avecort with other drugs / substances is not provided.
Mometasone furoate is chemically incompatible with alkalis.
Analogs
Analogues of Avecort are: Advantan, Betliben, Akriderm, Sinaflan, Beloderm, Sinoderm, Kutiveyt, Flucinar, Celestoderm-V, Comfoderm, Celederm, Momat, Elokom, Monovo, Gistan-N, Silkaren, Momederm, Uniderm.
Terms and conditions of storage
Store in a dry place out of the reach of children at a temperature of 2-30 ° C.
The shelf life is 3 years.
Terms of dispensing from pharmacies
Dispensed by prescription.
Avecort: prices in online pharmacies
Drug name
Price
Pharmacy
Avecort 0.1% ointment for external use 15 g 1 pc.
169 RUB
Buy
Information about the drug is generalized, provided for informational purposes only and does not replace the official instructions. Self-medication is hazardous to health!
Recommended: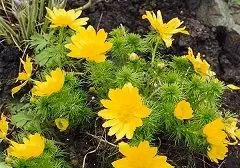 Adonis is a herbaceous plant from the genus of buttercups. The pharmaceutical industry produces on the basis of adonis tincture and tablets of Adonizid, which are prescribed for cardiac neurosis, vegetative vascular dystonia, etc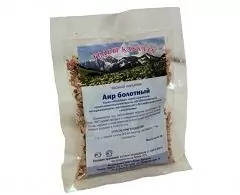 Calamus marsh has a beneficial effect on digestion and reduces gas formation in the intestines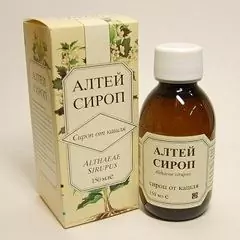 Marshmallow is a medicinal plant with expectorant and anti-inflammatory properties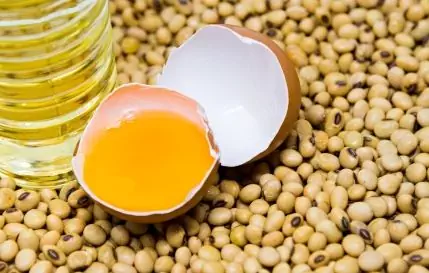 Vitamin B5 is a water-soluble vitamin (aka calcium pantothenate or pantothenic acid). Takes part in the metabolism of amino acids, fats and carbohydrates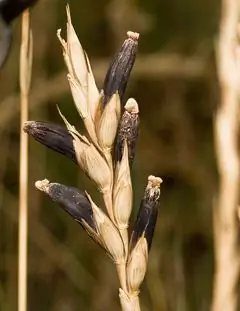 Ergot is a parasitic fungus of the ergot family found on some cereals, most often on ears of wheat and rye. In official medicine, drugs made from ergot alkaloids are used to treat nervous disorders, migraines, and uterine bleeding. In folk medicine, ergot is used for headaches, migraines, mental disorders, and also as a vasodilator in the treatment of hypertension