Table of contents:

Video: Why Do You Need An Inhaler For Children
Why do you need an inhaler for children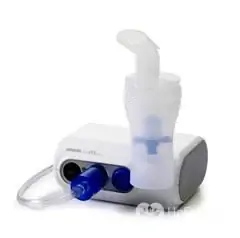 Remember how the very first inhaler for children was? When a sore throat in childhood, a runny nose, and a cough tormented, my mother boiled potatoes, put a saucepan in front of the child, and covered him with a towel over his head over the hot potatoes so that he could breathe steam. The procedure, by the way, is very effective, and, despite the patient's violent protests, the cough subsided for a while. This procedure is called inhalation (from the Latin inhalo - I inhale), respectively, a pot with a towel is an inhaler, simple, reliable, and no technical documentation is needed for it.
The method of treatment by inhalation is recognized as very effective and one of the safest. Its essence consists in inhalation of vapor containing drugs. It is not necessarily potato starch, which has an emollient effect as in the example above. In an inhaler for children, you can brew decoctions of medicinal herbs, dissolve essential oils and even salts, depending on the indications. In this case, the substances act locally, namely on the mucous membrane of the respiratory tract, without affecting the entire body as a whole. This method of exposure is safe and reduces the possibility of an allergic reaction.
However, the simplest inhaler - a saucepan with a towel - has one big "but". With all its advantages, it is inconvenient, and there is always a risk of scalding your face with steam. In this regard, inhalation can only be carried out in a relatively adult child, from the age of six, not earlier. As a solution to the problem, modern inhalers for children were invented, or nebulizers, which can be bought at any pharmacy or medical equipment store.
The name of the nebulizer is also of Latin origin, "nebula" means "cloud". Such inhalers for children are divided into two types: compression and ultrasonic. Without going into details and differences, let's say that they have the same task: to create a "cloud" of medicinal substance and water and make it so that it is convenient to inhale. Nebulizers know how to do this without heating water to a boil, thus, it is impossible to get burned during inhalation. They have one drawback, it is a relatively high price. But on the other hand, such a device will last more than one year or not two, will make the treatment of the baby more effective, will reduce the amount of medications taken during the illness, and in addition, it may well be used by adults.
Found a mistake in the text? Select it and press Ctrl + Enter.
Recommended: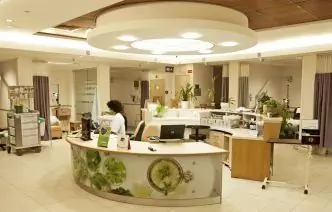 Treatment in Israel is an integrated approach to the diagnosis of the disease, drawing up individual therapeutic schemes, rehabilitation and assistance in social adaptation. The cost of services is on average 25-35% cheaper than in similar medical centers in Western Europe and the USA. Thanks to high-tech equipment and qualified personnel, up to 40% of diagnoses made in other hospitals are not confirmed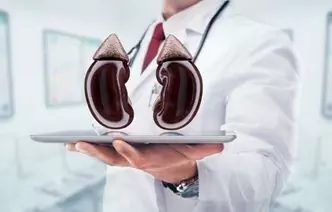 Like all important organs, the kidneys are highly resistant to harmful influences, and for some time they function normally, not responding to malnutrition, increased loads and other aggressive factors. However, this situation cannot last forever. Sooner or later, habits that adversely affect the state of the excretory system lead to the occurrence of disorders, sometimes irreversible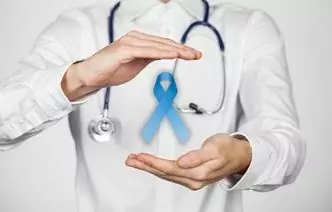 Aspirin (acetylsalicylic acid) is one of those medicines that literally everyone knows. It is available in every home medicine cabinet, and many take it at the first sign of illness, often without a clear understanding of the properties and therapeutic effect of the drug. Meanwhile, the effect of aspirin on the human body is very diverse, and far from always favorable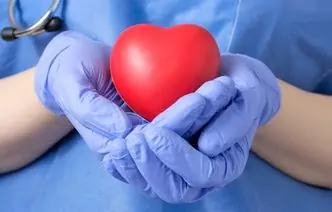 About 1,500 organ transplants are performed in Russia every year. This is several times less than in the USA, Great Britain, Brazil and many other countries. The development of treatment by the method of transplantation is impeded not only by outdated legislative acts, but also by the poor awareness of citizens in this area

The terrible abbreviation UZDG stands for ultrasound dopplerography of blood vessels. This is one of the diagnostic methods using ultrasound, which allows you to accurately determine the violation of blood circulation in the vessels, or its absence