Table of contents: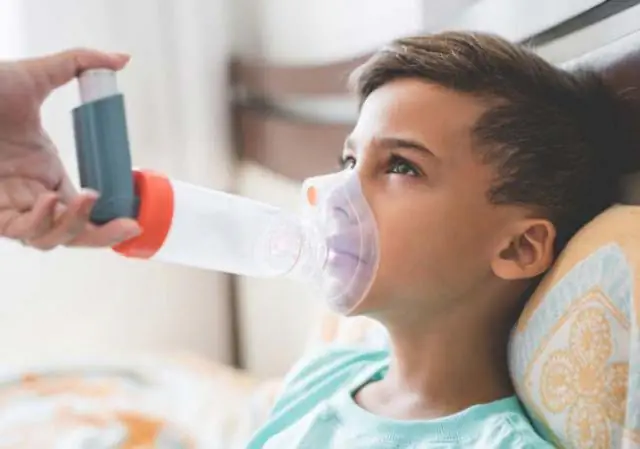 Video: Salbutamol - Instructions For The Use Of Aerosol For Inhalation, Reviews, Price
Salbutamol
Salbutamol: instructions for use and reviews
1. Release form and composition
2. Pharmacological properties
3. Indications for use
4. Contraindications
5. Method of application and dosage
6. Side effects
7. Overdose
8. Special instructions
9. Application during pregnancy and lactation
10. Use in childhood
11. Drug interactions
12. Analogs
13. Terms and conditions of storage
14. Terms of dispensing from pharmacies
15. Reviews
16. Price in pharmacies
Latin name: Salbutamol
ATX code: R03AC02
Active ingredient: Salbutamol (Salbutamol)
Manufacturer: JSC "Moskhimfarmpreparaty them. ON. Semashko", CJSC"Binnopharm", CJSC"Altayvitamins"(Russian Federation), TEVA (Israel)
Description and photo update: 2019-12-08
Prices in pharmacies: from 38 rubles.
Buy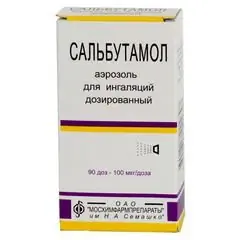 Salbutamol is a selective β 2 -adrenomimetic, bronchodilating agent.
Release form and composition
Dosage form - metered dose aerosol for inhalation: suspension, spraying of which on a glass slide leaves a white spot (10 ml in a bottle with a nozzle, 1 bottle in a box; 12 ml each in an aluminum aerosol can, complete with a spray nozzle, in a cardboard box 1 set; 12 ml each in an aluminum aerosol can complete with a dosing valve, an inhalation nozzle and a safety cap, in a cardboard box 1 set; 7.02 g or 15.2 g each in an aluminum aerosol can complete with a dosing valve and applicator, in a cardboard box 1 set).
1 dose of the drug contains:
active substance: Salbutamol - 0.1 mg;
auxiliary components: cetyloleate, fluorotrichloromethane (freon-11), difluorodichloromethane (freon-12).
Pharmacological properties
Pharmacodynamics
Salbutamol is a selective beta2-adrenergic receptor agonist. In therapeutic doses, the drug acts on the beta2-adrenergic receptors of the smooth muscles of the bronchi and insignificantly affects the beta1-adrenergic receptors of the heart muscle. Salbutamol has a pronounced bronchodilating effect. It prevents or relieves bronchospasm, reduces airway resistance and increases lung capacity.
In the recommended doses, Salbutamol does not increase blood pressure and does not adversely affect the heart and blood vessels. Compared to other drugs in this group, it exhibits a less positive inotropic and chronotropic effect. Salbutamol dilates the coronary arteries.
Metabolic effects of the drug: has a lipolytic and hyperglycemic effect, affects the secretion of insulin and glycogenolysis, reduces the plasma concentration of potassium.
Salbutamol begins to act within 5 minutes after inhalation, the maximum effect is achieved after 30–90 minutes, and the duration of its action is 4 to 6 hours.
Pharmacokinetics
After inhalation of the drug, approximately 10–20% of the dose taken reaches the lower respiratory tract. The remaining 80–90% of salbutamol remains in the inhaler or gets on the mucous membrane of the oropharynx and is swallowed. The fraction of the drug that has settled on the mucous membrane of the respiratory tract is absorbed into the blood and lung tissue, but is not metabolized in the lungs.
Salbutamol is about 10% bound to plasma proteins. Its metabolism occurs in the liver, and the drug is excreted mainly in the urine in the form of phenolic sulfate and unchanged. Part of the dose, swallowed with saliva, is absorbed from the digestive tract and is actively metabolized, undergoing the effect of the "first pass" through the liver, with the formation of phenolic sulfate. The half-life is 4-6 hours. The salbutamol conjugate and unchanged salbutamol are excreted mainly in the urine. A small part of the drug (about 4%) is excreted in the bile, and some more in the feces. Excretion of most of the salbutamol occurs within 72 hours.
Indications for use
bronchial asthma - prevention and relief of bronchospasm;
Chronical bronchitis;
chronic obstructive pulmonary disease (COPD);
emphysema of the lungs.
Contraindications
cardiac ischemia;
rhythm disturbances (polytopic ventricular premature beats, paroxysmal tachycardia);
myocarditis;
aortic stenosis;
heart defects;
severe heart failure;
decompensated diabetes mellitus;
epileptic seizures;
glaucoma;
renal and / or hepatic impairment;
pylorodudenal narrowing;
period of pregnancy;
concomitant use of non-selective β-blockers, including propranolol;
age up to two years;
hypersensitivity to the components of the drug.
With caution, it is recommended to prescribe Salbutamol in case of heart failure, arterial hypertension, hyperthyroidism, pheochromocytoma, during breastfeeding.
Instructions for the use of Salbutamol: method and dosage
Aerosol for inhalation Salbutamol is intended for inhalation use.
The use of an aerosol requires adherence to certain recommendations. Before each procedure, it is necessary to thoroughly shake the bottle, put the spray on it, remove the cap from the spray. Turning the balloon upside down, exhale deeply and clasp the mouthpiece with your lips and press the bottom of the balloon with a strong breath. After a strong injection of the drug, you should hold your breath for a few seconds. Then pull the mouthpiece out of your mouth and exhale slowly.
After each use, the mouthpiece must be closed with a lid.
For young children and patients who are not able to perform the breathing maneuver correctly, a spacer can be used to smooth out inaccuracies in asynchronous inspiration and increase tidal volume.
Recommended dosage for patients over 12 years old:
relief of asthma attacks: 1-2 doses (0.1-0.2 mg), in the absence of a sufficient effect, inhalation can be repeated after 5 minutes. The next injection only after 120 minutes or more;
asthma of mild to moderate severity: 1-2 doses 1-4 times a day. Additionally, to control moderate asthma, the patient is prescribed anti-asthma drugs;
prevention of exercise asthma: 1-2 doses 20-30 minutes before exercise.
For the prevention of bronchial asthma attacks (exposure to an allergen, physical activity), the treatment of bronchial asthma attacks in children aged 2 to 12 years, it is recommended to use 1-2 doses.
The maximum daily dose is 12 inhalations (1.2 mg).
Side effects
respiratory system: very rarely - cough, paradoxical bronchospasm;
immune system: very rarely - nasal congestion, urticaria, erythema, bronchospasm, angioedema and other hypersensitivity reactions;
metabolic processes: rarely - hypokalemia, reversible metabolic disorders (including an increase in the level of glucose concentration in the blood);
cardiovascular system: rarely - increased blood pressure (BP), a slight increase in the heart rate of a compensatory nature; very rarely - arterial hypotension, arrhythmia (including supraventricular tachycardia, atrial fibrillation, extrasystole), collapse; rarely - facial skin hyperemia (expansion of peripheral vessels);
nervous system: often - headache, tremor; infrequently - dizziness; very rarely - sleep disturbance, fatigue, increased excitability, insomnia, anxiety;
musculoskeletal system: rarely - muscle cramps;
digestive system: infrequently - a violation of taste; rarely - nausea, vomiting, irritation or dryness of the oral mucosa, pharyngitis.
Overdose
In case of an overdose of Salbutamol, the following symptoms are observed: more often - vomiting, nausea, low blood pressure, muscle tremors, tachycardia, hypokalemia; less often - headache, respiratory alkalosis, agitation, lack of oxygen in the blood, hyperglycemia; rarely - tachyarrhythmia, expansion of peripheral vessels, ventricular flutter, convulsions, hallucinations.
The best antidote for drug overdose is cardioselective beta-blockers, but they should be used with caution, since there is a high risk of bronchospasm.
When taking high doses of Salbutamol, it is necessary to control the serum potassium concentration (due to the possible development of hypokalemia).
special instructions
In the treatment of severe or unstable bronchial asthma, Salbutamol should not be the only or main treatment.
The therapeutic effect of the drug should last for at least 3 hours. If the effect decreases or the duration of the effect decreases, you should consult a doctor.
Between inhalations, a break of at least 120 minutes must be observed, since more frequent use of the drug increases the risk of increased bronchospasm and sudden death.
Insufficient effect of the recommended dosage to control the symptoms of bronchial asthma may indicate an exacerbation of the disease and the need to revise the therapy plan with an additional appointment or an increase in the dose of inhaled / systemic glucocorticosteroids.
Due to the risk of hypokalemia, with the use of β 2 -adrenoreceptor agonists, special care should be taken in severe attacks of bronchial asthma. Patients need to ensure regular monitoring of serum potassium levels, since hypoxia and concomitant therapy with xanthine derivatives, diuretics and glucocorticosteroids may increase hypokalemia.
The effect of Salbutamol on the ability of patients to drive vehicles and mechanisms has not been established.
Application during pregnancy and lactation
During pregnancy and lactation, Salbutamol is used with caution and only if the expected benefit to the mother outweighs the possible risk to the fetus or child.
The likelihood of excretion of salbutamol in breast milk is not excluded, however, there are no data on the effect of salbutamol on the newborn's body.
Pediatric use
According to the instructions, Salbutamol is contraindicated in children under two years of age.
Drug interactions
With simultaneous use with Salbutamol:
xanthines (including theophylline) - increase the risk of developing tachyarrhythmias;
levodopa, inhalation anesthesia - cause severe ventricular arrhythmias;
antihypertensive drugs, nitrates - reduce their therapeutic effect;
glucocorticosteroids, xanthine derivatives, diuretics - increase the risk of hypokalemia;
thyroid hormones - increase their side effects on the heart;
tricyclic antidepressants, monoamine oxidase inhibitors - enhance the action of Salbutamol and a sharp decrease in blood pressure;
anticholinergics (including inhalation) - can increase intraocular pressure.
Salbutamol enhances the effect of drugs that stimulate the central nervous system.
The use of the drug also increases the risk of developing glycosidic intoxication.
Analogs
The analogues of Salbutamol are: Ventolin, Astalin, Saltos, Salbutabs, Ventolin Nebula, Salamol Steri-Neb, Salbutamol-Teva, Salamol Eco Light Breathing, Salbutamol-MHFP, Salbutamol-aeronativa, Salbutamol-tstivik, Tsibloksat.
Terms and conditions of storage
Store in a place protected from direct sunlight, away from the heating system at temperatures up to 30 ° C. Keep out of the reach of children.
Shelf life is 2 years.
Terms of dispensing from pharmacies
Dispensed by prescription.
Reviews about Salbutamol
According to reviews, Salbutamol is an effective remedy for bronchial asthma and obstructive bronchitis. The drug quickly helps with attacks of suffocation. As a rule, one dose is sufficient to relieve an attack. Side effects are rare, unlike pills that have a similar effect.
Another advantage of Salbutamol is its low price compared to foreign analogues. Patients also note that the inhaler is very convenient to use.
Salbutamol price in pharmacies
Salbutamol inhalation aerosol is an inexpensive and readily available drug. The price of Salbutamol in 12 ml aerosol aluminum cans (100 mcg / dose) is 72–118 rubles.
Salbutamol: prices in online pharmacies
Drug name
Price
Pharmacy
Salbutamol 100 mcg / dose 90 doses aerosol for inhalation dosed 12 ml 1 pc.
RUB 38
Buy
Salbutamol AV 100 μg / dose 200 doses aerosol for inhalation metered dose 7 g 1 pc.
RUB 45
Buy
Salbutamol 100 mcg / dose 90 doses aerosol for inhalation dosed 12 ml 1 pc.
RUB 80
Buy
Salbutamol 100 μg / dose 200 doses aerosol for inhalation, dosed 12 ml 1 pc.
83 rbl.
Buy
Salbutamol Pharmstandard aerosol for inhalation dosed 100mcg / dose 200 doses bal.
124 RUB
Buy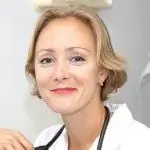 Anna Kozlova Medical journalist About the author
Education: Rostov State Medical University, specialty "General Medicine".
Information about the drug is generalized, provided for informational purposes only and does not replace the official instructions. Self-medication is hazardous to health!
Popular by topic