Table of contents: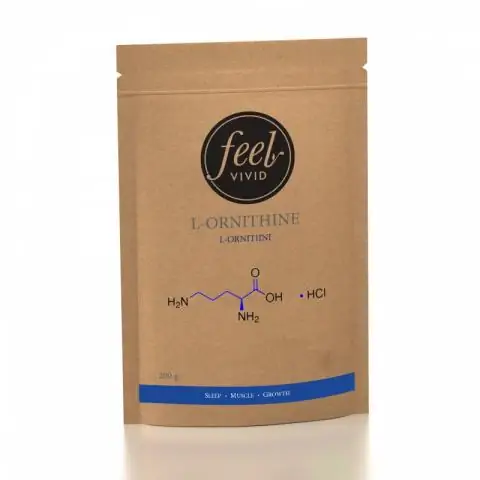 Video: Ornithine - Instructions For Use, Price, Reviews, Analogs Of Granules
Ornithine
Ornithine: instructions for use and reviews
1. Release form and composition
2. Pharmacological properties
3. Indications for use
4. Contraindications
5. Method of application and dosage
6. Side effects
7. Overdose
8. Special instructions
9. Application during pregnancy and lactation
10. Use in childhood
11. In case of impaired renal function
12. Drug interactions
13. Analogs
14. Terms and conditions of storage
15. Terms of dispensing from pharmacies
16. Reviews
17. Price in pharmacies
Latin name: Ornitin
ATX code: A05BA06
Active ingredient: ornithine (Ornithine)
Manufacturer: JSC "Pharmproekt" (Russia)
Description and photo update: 2019-23-10
Prices in pharmacies: from 1280 rubles.
Buy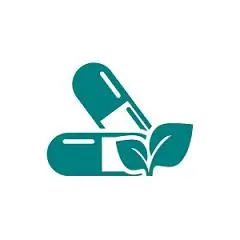 Ornithine is a detoxifying drug for the treatment of liver diseases.
Release form and composition
The drug is produced in the form of granules for the preparation of a solution for oral administration: a mixture of granules and powder with a weak orange odor from light yellow to orange, the presence of white and colorless inclusions is allowed (5 g each in multilayer sachets from a combined packaging material, in a cardboard box 1, 5, 10 or 30 sachets and instructions for the use of Ornithine).
1 sachet contains:
active substance: ornithine aspartate (L-ornithine-L-aspartate) - 3 g;
auxiliary components: anhydrous citric acid, povidone K30, fructose, sodium cyclamate, sodium saccharinate, lemon flavor, orange flavor, sunset yellow dye.
Pharmacological properties
Pharmacodynamics
Ornithine is a drug used to treat liver diseases. The mechanism of action of the active substance, ornithine aspartate, is associated with the activation of the ornithine cycle of Krebs urea formation (it helps to restore the activity of liver cell enzymes - ornithine carbamoyltransferase and carbamoyl phosphate synthetase).
By lowering the increased level of ammonia in the body, it has a detoxifying effect.
Potentiates the production of insulin and growth hormone. It helps to reduce pain, asthenic and dyspeptic syndromes, as well as normalize body weight (with steatosis and steatohepatitis).
The use of the drug in patients on parenteral nutrition provides an improvement in protein metabolism.
Pharmacokinetics
After ingestion of the solution, a rapid dissociation of L-ornithine-L-aspartate into ornithine and aspartate occurs. The clinical effect occurs within 15-25 minutes.
The half-life is short. It is excreted through the kidneys as a result of the urea cycle.
Indications for use
latent and severe hepatic encephalopathy;
chronic and acute forms of liver disease, which are accompanied by hyperammonemia;
steatosis and steatohepatitis of various etiologies.
Contraindications
Absolute:
severe renal failure (creatinine value more than 3 mg / 100 ml);
breast-feeding;
childhood;
hypersensitivity to drug components.
Ornithine granules should be used with caution during pregnancy.
Ornithine, instructions for use: method and dosage
The ready-made solution of the drug is taken orally after meals.
To prepare the solution, the contents of the sachet must be dissolved in 200 ml of liquid.
Recommended dosage: 1-2 sachets of granules 3 times a day. The doctor prescribes the duration of the course individually, taking into account the severity of the clinical indications.
Side effects
from the gastrointestinal tract: infrequently - abdominal pain, nausea, vomiting, flatulence, diarrhea;
from the musculoskeletal system: very rarely - pain in the limbs;
on the part of the immune system: the development of allergic reactions is possible.
Overdose
Symptoms: a pronounced manifestation of adverse reactions.
Treatment: immediate gastric lavage, taking activated charcoal, prescribing symptomatic therapy.
special instructions
Influence on the ability to drive vehicles and complex mechanisms
Patients with hepatic encephalopathy need to be careful when driving or performing other potentially hazardous activities that require increased concentration of attention and high speed of psychomotor reactions.
Application during pregnancy and lactation
During pregnancy, Ornithine granules should be prescribed after a careful assessment of the ratio of the expected benefits of therapy to the mother and the existing risk to the fetus. Treatment should be accompanied by strict medical supervision.
Taking the drug during breastfeeding is contraindicated. If necessary, the use of ornithine during lactation should stop breastfeeding.
Pediatric use
Prescribing the drug in childhood is contraindicated.
With impaired renal function
The use of the drug for the treatment of patients with severe renal failure is contraindicated if the creatinine level in the blood is more than 3 mg / 100 ml.
Drug interactions
There is no information about the interaction of Ornithine with simultaneous use with other drugs.
Analogs
Ornithine analogs are Ornithine Canon, Hepa-Merz, Larnamin, Ornilatex, etc.
Terms and conditions of storage
Keep out of the reach of children.
Store at temperatures up to 25 ° C.
The shelf life is 3 years.
Terms of dispensing from pharmacies
Available without a prescription.
Reviews about Ornithine
Reviews of Ornithine from patients or doctors are currently absent.
Ornithine price in pharmacies
The price of Ornithine for a package containing 10 sachets of granules can range from 448 rubles.
Ornithine: prices in online pharmacies
Drug name
Price
Pharmacy
Ornithine Canon 3 g granules for oral solution 5 g 30 pcs.
1280 RUB
Buy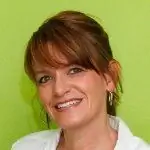 Maria Kulkes Medical journalist About the author
Education: First Moscow State Medical University named after I. M. Sechenov, specialty "General Medicine".
Information about the drug is generalized, provided for informational purposes only and does not replace the official instructions. Self-medication is hazardous to health!
Popular by topic